Greetings and salutations!
This week's screenshot shows a touched-up mist-line on the sarcophagus that's found in level eight: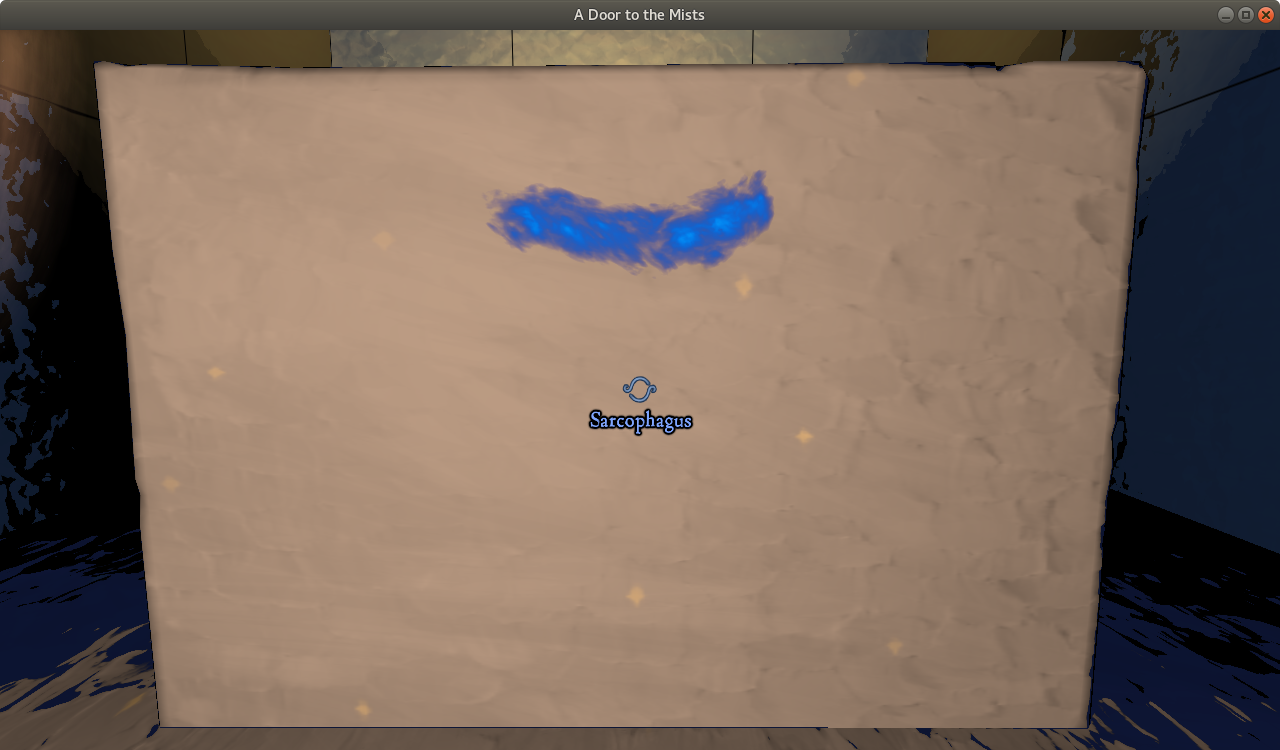 Only a little was done in the week just past--let me elaborate:
As shown above, I enacted some touch-ups to the mist-lines that weave in and out of the king's sarcophagus in level eight. Specifically, I thinned out their mist a bit, and I rounded their profiles a bit (to better hide their polygonal nature), and I tweaked their movement parameters a bit.
The changes aren't huge, but I think that they improve the effect!
I also made the sarcophagus itself examinable, and with that, gave it a name and description.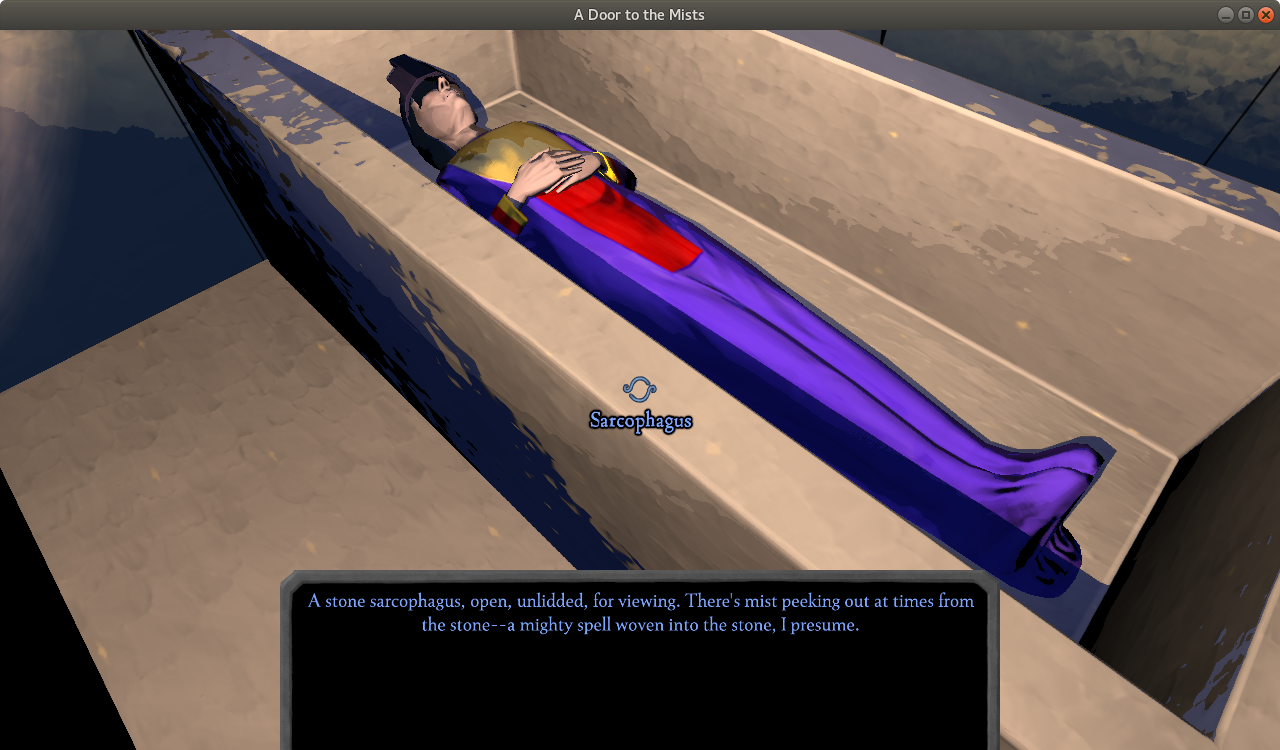 Sticking with writing, I had previously left a place-holder where would have been the name of the king in the tomb. In the week just past, then, I found and filled in that name.
Now, I mentioned previously, I believe, that I had begun work in earnest on a pivot-project, a project that might replace A Door to the Mists should the latter not be taken up by a publisher.
In the week just past, and aside from the changes described above, I decided to switch to working on that project full-time, setting aside work on A Door to the Mists.
Should I hear from a publisher expressing interest in taking up A Door to the Mists, then this will I daresay change.
Of course, this means that there's likely to be little-to-no progress to report for A Door to the Mists. As a result, I've taken the (slightly weighty) decision that this blog will likely go into hiatus, and remain so until I have news to post regarding the game. I think that this may be the first such hiatus that this blog has had.
(That said, let me clarify that I don't intend to simply let the blog fade away with this post. I intend that if the point comes at which I take the decision to officially cancel A Door to the Mists, I will post that decision here. At the least I intend that story of the game's development will have that conclusion.)
As to the pivot-project, I think that it's coming along well. It is, however, yet early enough that I'm not quite comfortable with showing or discussing much of it.
Still, should A Door to the Mists be set aside and this pivot-project become my "official" project, I do intend that I will start up a dev-blog for it.
That, then, is all for this week--stay well, and thank you for reading! ^_^