It was bound to come at some point. It has come now! A new era of gaming for blind gamers is about to begin, and it will kick off with 1428: Shadows over Silesia. It may seem strange that a small one-man studio from the Czech Republic would come up with this, but when none of the world's leading developers was going to seize this opportunity for a long time, I decided to take up the challenge.
Today I am proud to announce that the upcoming action-adventure game 1428: Shadows over Silesia will be fully accessible to blind players. This will make it the first game ever on PC and the second overall (after The Last of Us Part II) to bring full blind support to an adventure of this scale.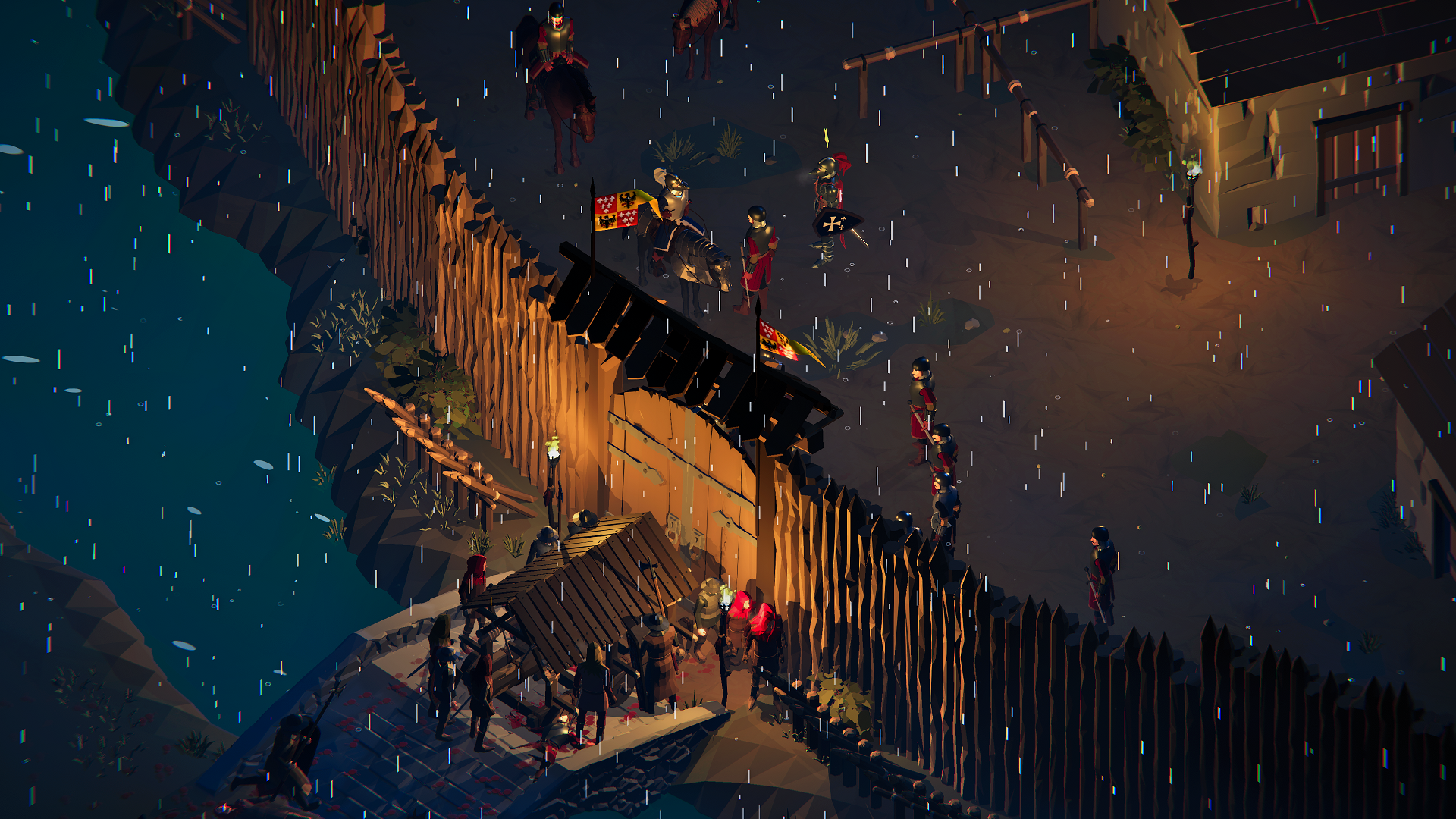 We're not talking about just some of the in-game text being read or about some kind of rudimentary navigation. The game will bring all-new revolutionary elements that will allow the blind to enjoy a full experience not only of the story, dialogue and exploring the environment, but also stealth or combat, including large scale battles! Although the accessibility in TLOU2 was a tremendous success and won numerous awards, Shadows over Silesia takes everything to a whole new level never seen before.
To mark the occasion, a new audio trailer for the visually impaired has just been released! The very first of its kind:
Special site for the blind: Blind.shadows1428.com
Brief summary of the accessibility features the game will offer
Full narration of all in-game text

Including the reading of pop-up hints, character properties, active quests, journal entries and inventory
Closed captions in cutscenes
Subtitle narration for non-dubbed languages
The ability to skip forward and backward in text
Support for JAWS and NVDA

Special environment descriptions

Most locations have their own text descriptions, so that even you can enjoy the game's dark atmosphere while receiving additional information you would otherwise miss

Advanced navigational features

Navigation to important story points, characters and even custom points that can be added on demand in an unlimited quantity
Reporting of the remaining distance to the destination
Compass narration as well as a coordinate system
Assistance with turning towards objects or characters

Sonar

A revolutionary feature that will finally allow you to freely explore and navigate the entire game world
The sonar also announces friendly and enemy characters and determines their locations
Alerts for traps or destructible barriers

A large number of audio cues

Alerts for objects and interesting interactions. Many of these provide additional sounds to let you know what is around you right as you first hear it
Alerts for the beginning and end of cutscenes, low health, leaving an area, and many other situations
Warnings about enemies
Signals to attack or defend

Optional simplification of some mechanics

Accessible combat, including large scale battles
Accessible stealth that maintains its atmosphere as well as difficulty
More time to complete timed events

And a great deal of other extra goodies

Fully remappable controls, even when using a controller
The option to receive sonar feedback not just via audio but also as controller vibrations
The entire user interface, including all menus and dialogs, completely accessible with both the keyboard and controller
The possibility to lock camera rotation or turn the camera off altogether
The option to configure sound to play as though in first person view. You will thus be literally in the center of the events and will be able to hear every single murmur and whisper even better, although the game is visually displayed in third person
The option to have accessibility cues displayed also visually
Separate sliders for the game's master volume as well as music, voices, user interface sounds and others
A wide array of graphics settings
The possibility to increase or decrease the size of the user interface as needed

And a great deal of other extra goodies