Hello, friends! Bruno here again with you. Last week, I showed you some new art and concepts that will be into the game in a near future as enemies, new structures and more. It's a hard work and there's never enough time, but at least we have more work in progress that you might enjoy. I'd hate to miss this weekly date with those who are already interested in Immortal Redneck, no matter how little we can show or how slowly we go on. So thank you in advance for being here!
Since last week I kind of mostly showed 2D art and concepts, I thought this time it would be a good idea to please our glorious 3D artists.
Interior design(er)
We working on more details for each room in the game. Making all of them kind of unique is not easy, but we've got tons of different items to place.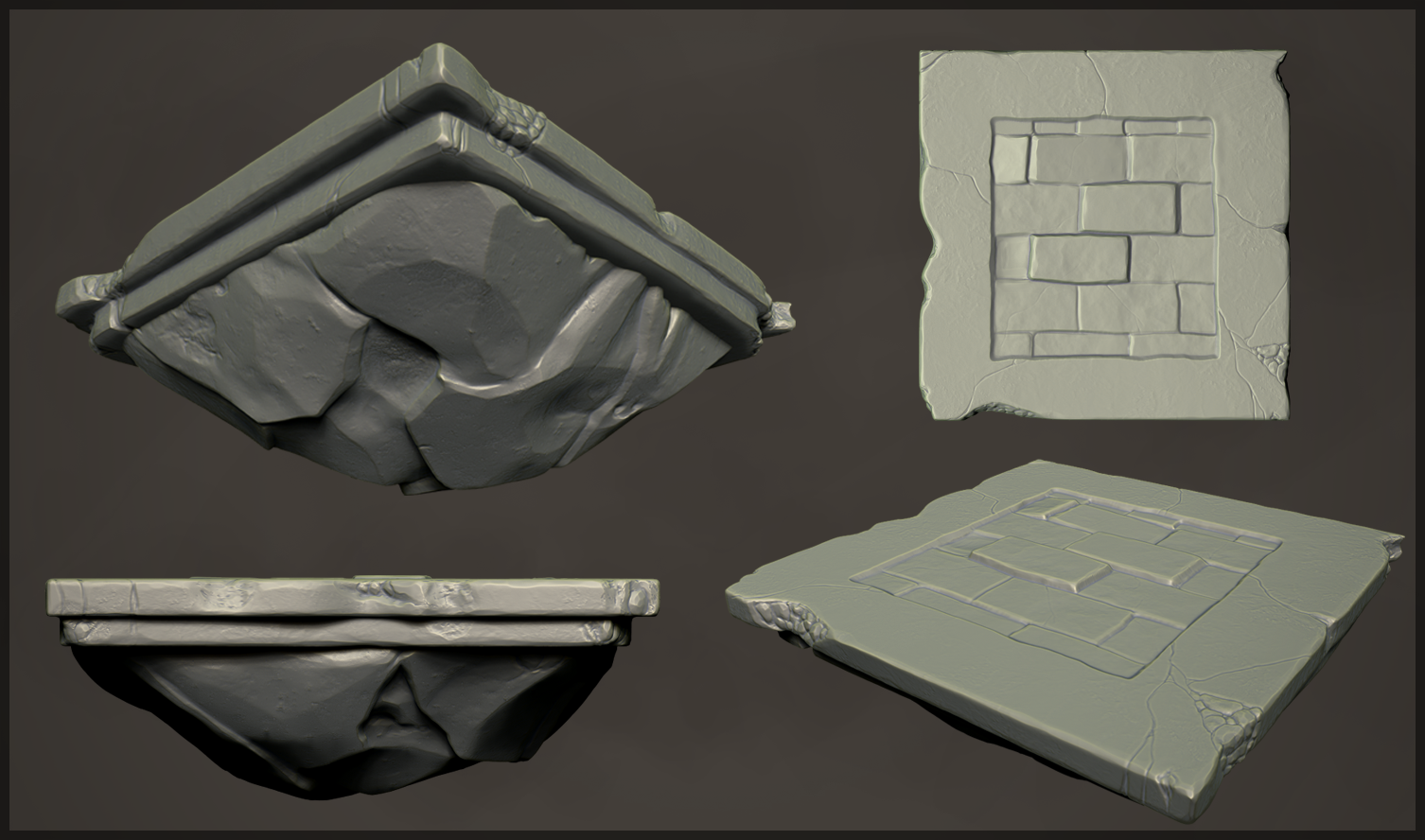 You've already seen this platforms into the game, but felt like showing them like this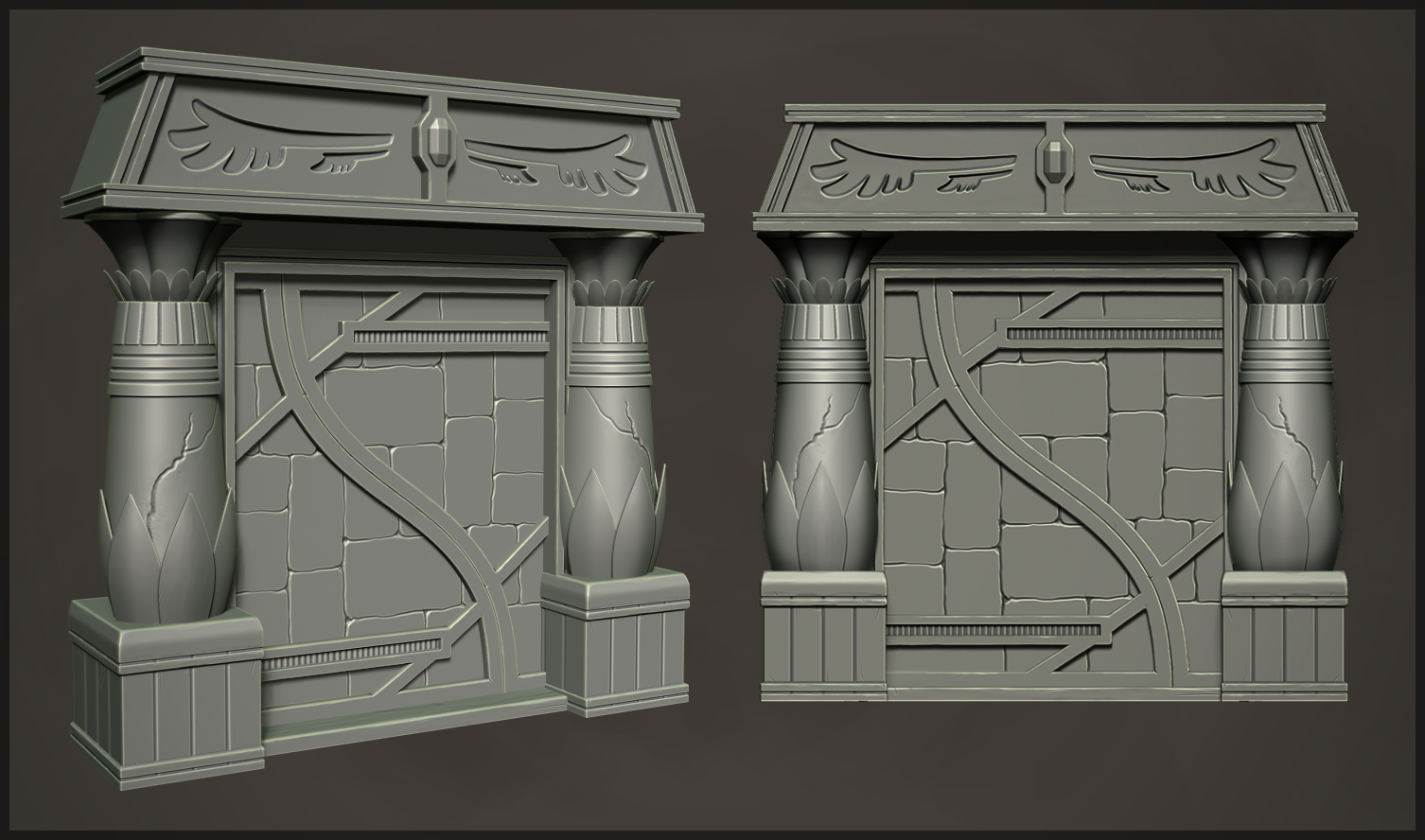 One of the game's doors. We wanted them to be kind of unique and they open their own way.
Now, let's see something newer. We want the walls in the game to be a little less boring, so we are making things like this:
This way, not only we make them a little more varied, but we also have another spotlight so the scene looks more interesting, too. We are not entirely happy with the vibe indoors, but hopefully we are getting close to what we have in mind.
Outside again
While working on the outdoors, there's few changed we've made, but we felt like sharing some of the work we have already done in further detail.
This is how many things are in one single place of our game.
This is the Merchant tent, that at this moment is closed in every build and gameplay video we've shown, but that will be really important once you unlock the Merchant in your skill tree and you use his skills to improve your weapons and explosives.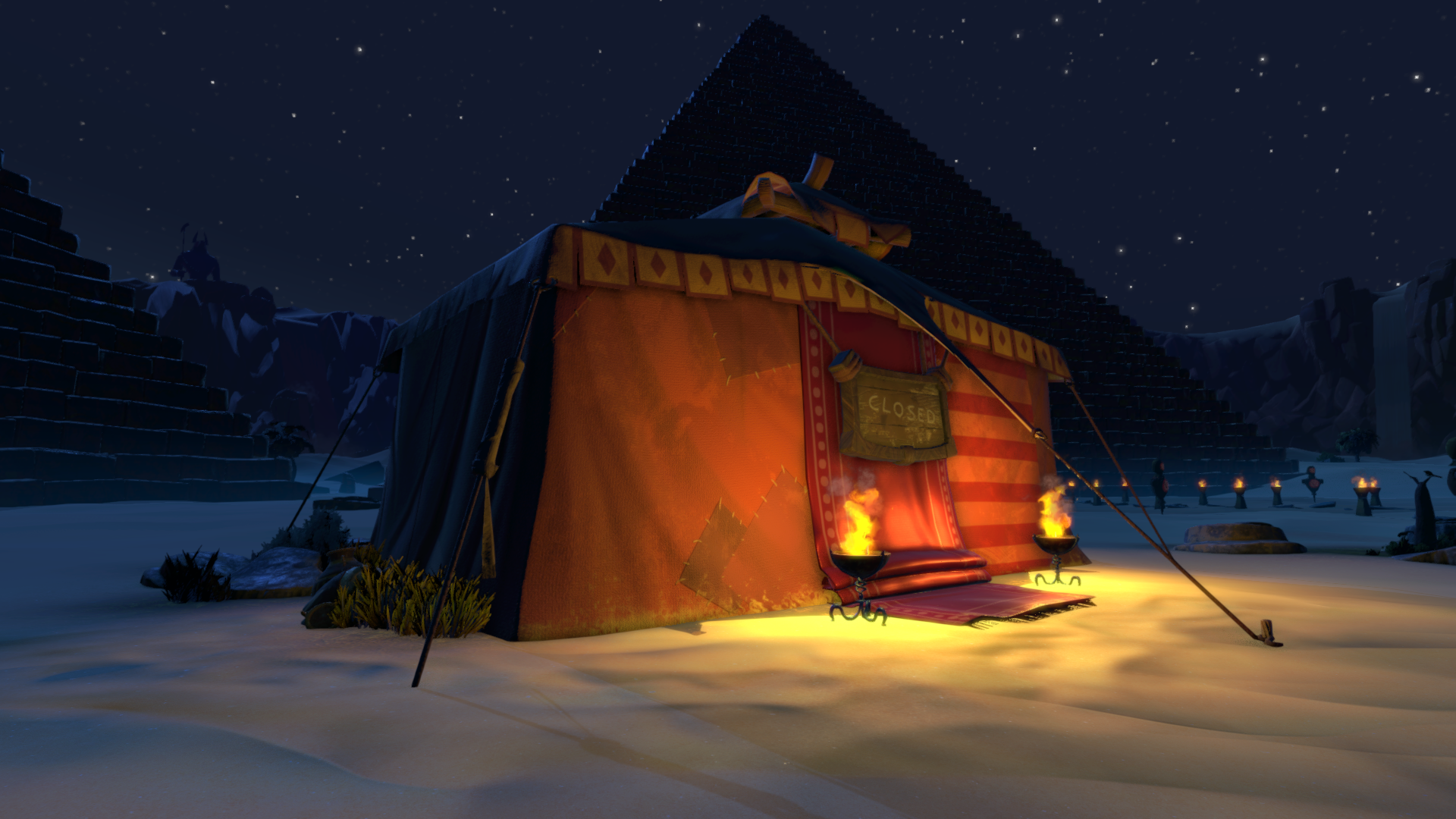 The Sarcophagus is the main piece in the center of the outdoors, so working on it was really enjoyable for our team. They did a terrific work, of course.
Notice that crack behind it? Your soul gets inside the coffin through there every time you die.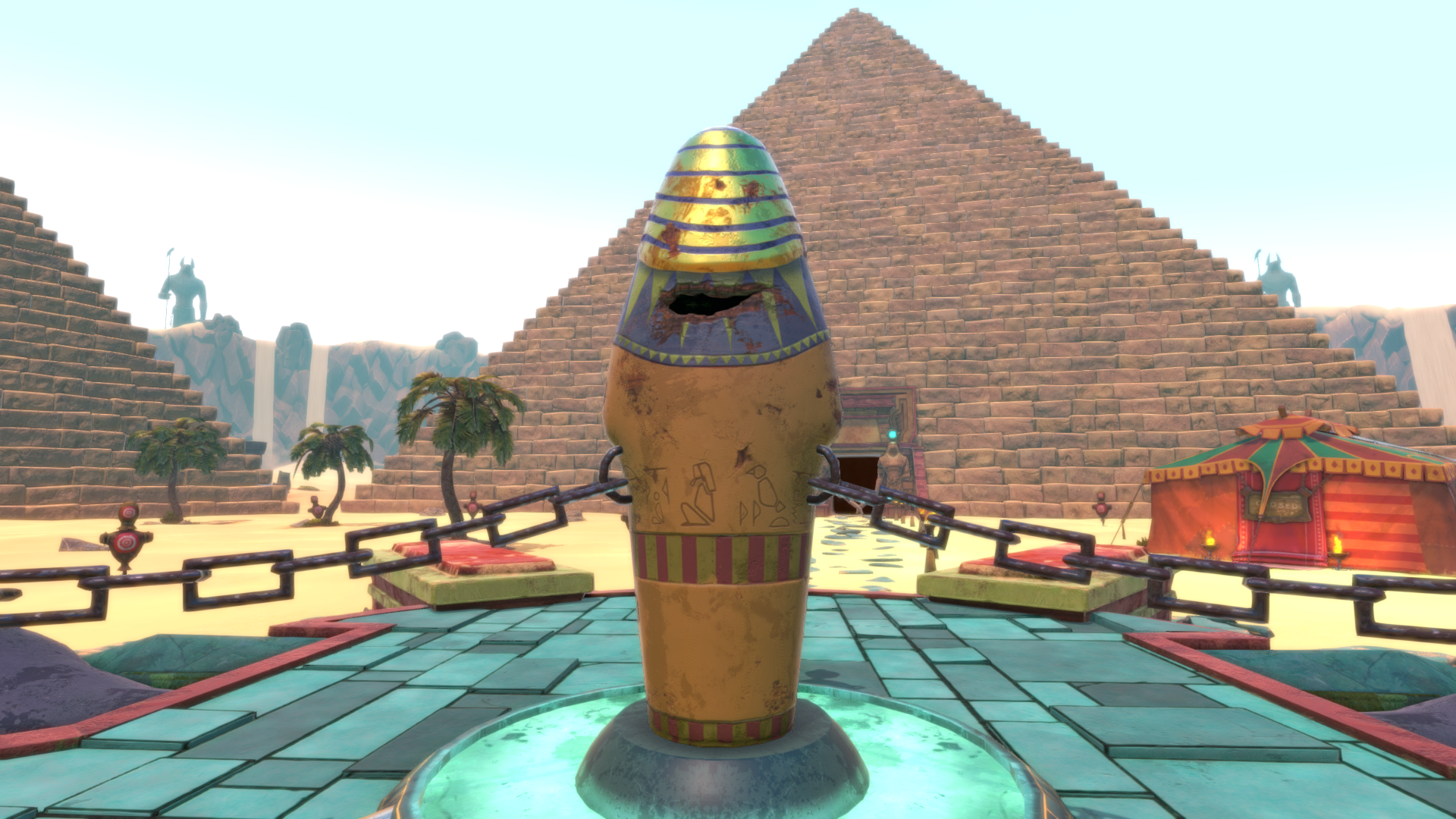 Two more creatures
You already know this hulky 'friend', and since this is the second time I show it, I'll give you his internal name: The Grenadier. I'm not sure if that's going to be his final name, but we'll get there on the right time. Sorry to be such a tease.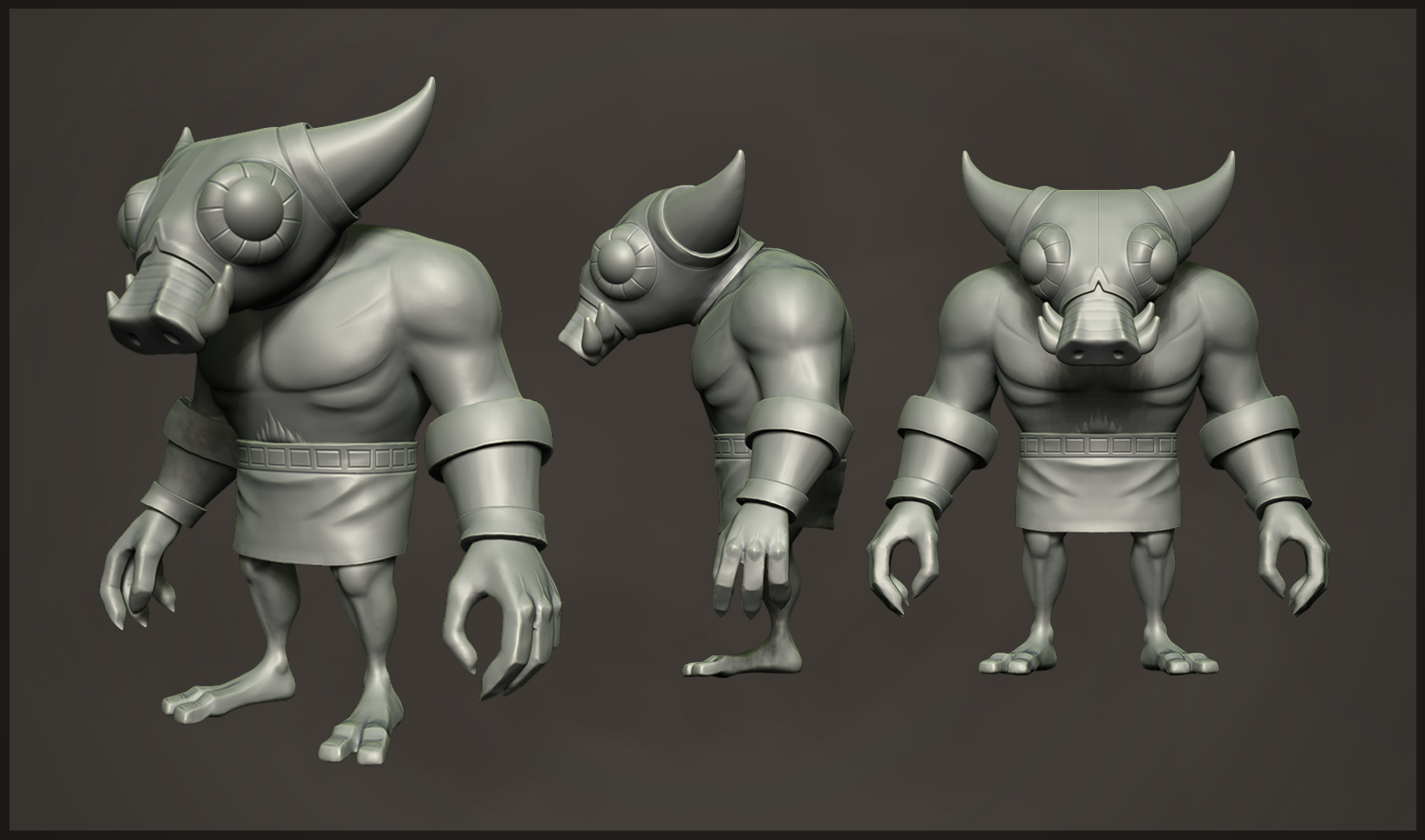 Also, I give you a new enemy. It has a big eye, floats on the air and it doesn't have texture yet. I'll show you more about it soon enough, when it's ready.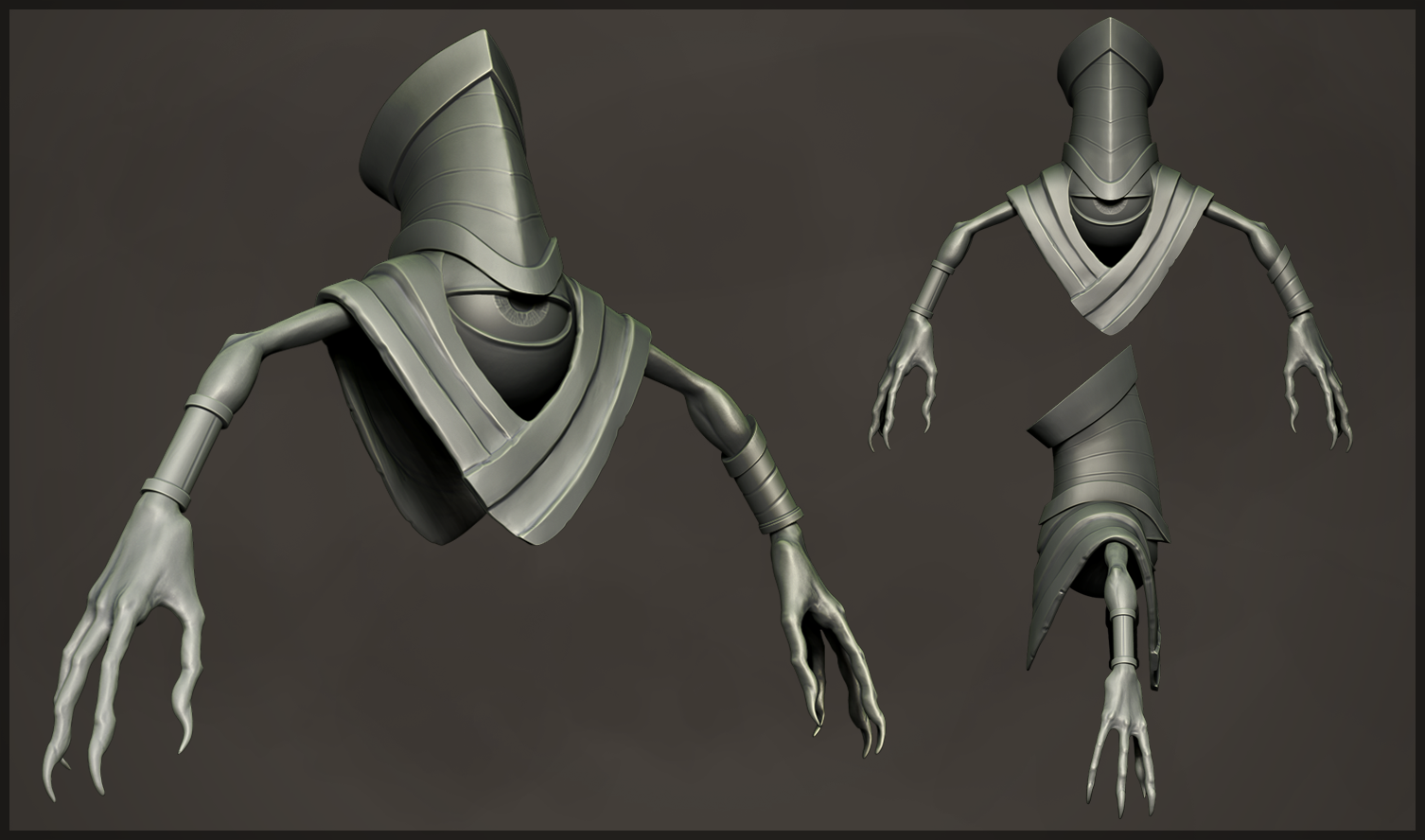 ---
And that's all for today, folks. I'm not sure about what I'll be able to show you next week, but given how good CremaGames' staff is, no wonder it will be great.
As always, you can follow Immortal Redneck on Twitter and/or like the game on Facebook, too. We tweet and publish stuff once or twice a day, as much, so we are not very annoying, I promise.