The lights at the beginning of the game, has a random chance to burts and to be shut off, rendering the player in total darkness.
Some of the buildings, all puzzle areas are safe zones. So the player have time to think to solve the various puzzles. However, some puzzles (if enabled), involves the monster/monsters.
If the lights are turned off, the player can solve a puzzle to turn them back on again; fail the puzzle, and the lights will stay off.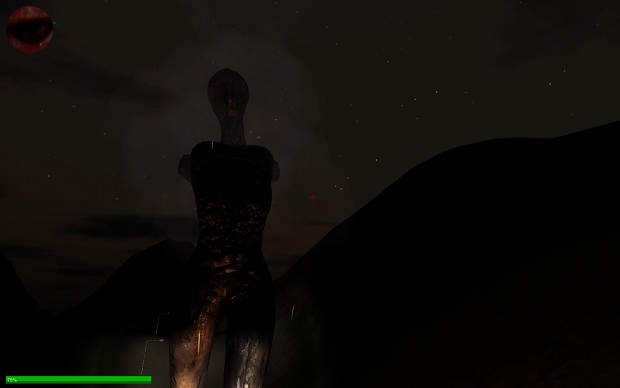 A poofer!
Red eye means high anxiety.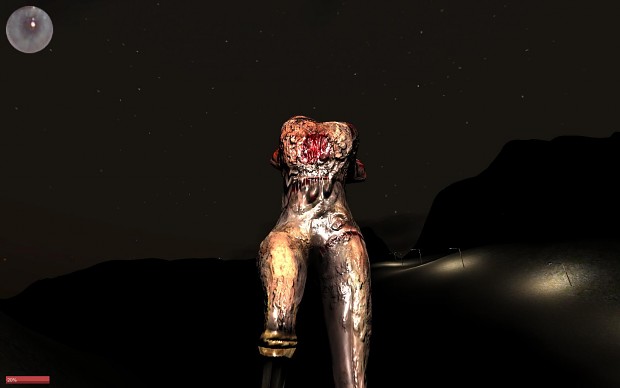 Monster attacking the player.
Monster walking towards the player.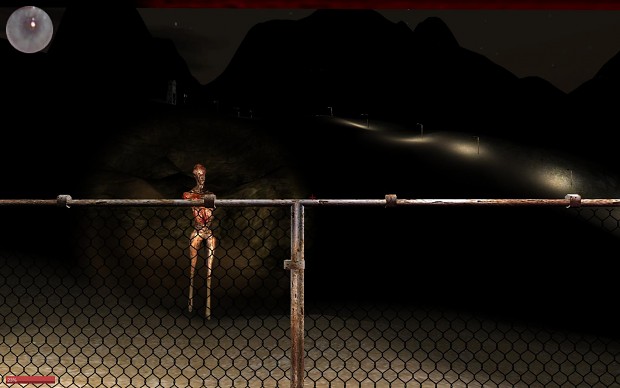 As the player is in a safe zone, the monster patiently waits outside. On hard and hardcore difficulty, safe zones are disabled.
---
Want to support the developers? Buy the game with the alpha funding program on Desura. Click the button below.
If you can't afford to buy the game, or you have but want to support the developers even more, you can donate via PayPal.