Greetings Captains.
As I type this Undercrewed is on sale on Steam, if you havent already got it you can pick it up here: Store.steampowered.com
I've been releasing a lot of exciting new content recently so I just wanted to give a rundown of some of the latest additions Undercrewed.
Everything-Needs-Ammo update
In this update you will now find yourself also having to keep your ship weapons filled with ammo. As you build your spaceship placing your ammo store room in a convenient place is going to be vital because your crew are going to be running between it and the guns shuttling ammo around.
No one will be around to save you if you can't shoot back!

AI-Not-Being-So-Stupid update
This update is a laundry list of small changes that make your onboard AI crew better to work with. Undercrewed can be played between 1 and 4 players, however there are always 4 crew on your spaceship and if you don't have a human friend to control them you are going to want this new smarter AI to help you out.
Keep an eye out for the new "moonwalking AI crew" bug that I accidentally introduced in this patch.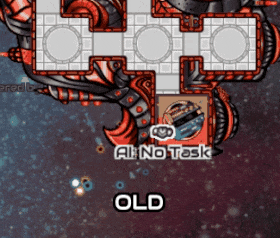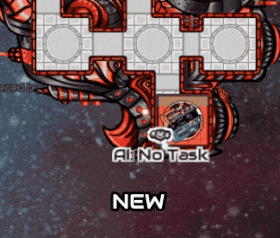 You-Get-A-Shield-And-You-Get-A-Shield update
When I launched the level Celestus (oh yeah that was also in this update) I wanted to theme the enemies around having their own shield to protect their spaceships, however I found them so entertaining to blast away from enemies I actually went around and added them to some other enemies as well.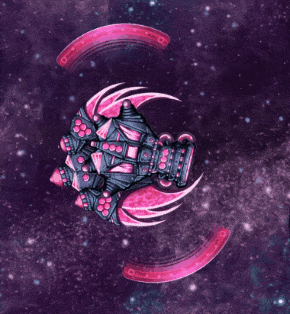 10-To-Beam-Up-date (also called the Waaaaaaarp update)
This update brought a new enemies and a mission to Undercrewed. Set on the world of Elonsium it features an enemy that has mastered teleportation, they can move everything from their huge gargantuan ships down to warping their monstrous crew onboard your spaceship. Luckily you have onboard defenders that you can activate to beat them down.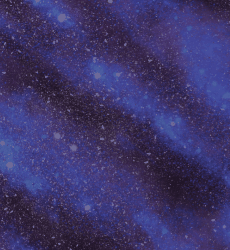 Phew, that seems like a lot for just a couple of months. And this doesn't include a huge number of fixes and smaller additions like new rooms and content. I have loads of updates coming up as well so keep an eye out for those.
You can get Undercrewed here: Store.steampowered.com
As always you can see what I am working on every day on the Undercrewed Trello.
Join the community on Discord.
We also have a Facebook and Twitter if you want to get news about new patches and updates I do.
Lots of love
> David Strachan