211TD is a sci-fi tower defence game for Android and iOS combining both classic tower defence and real time strategy features.
Set 100 years in the future, battle inter-dimensional hell spawn across the solar system and defend Earth's colonies from complete annihilation.
STATE OF THE GAME

We are now reaching the end of our development cycle with the vast majority of game features and content done. Since our last update a lot has been implemented, including many new features we haven't yet announced.

Currently we are testing out the last few design systems and polishing existing content in preparation for our BETA phase. We do plan to open this up to a limited number of players keen to get their hands on so if this is something you are interested in then make sure you connect with us on social media and drop us a message. We will be selecting a handful of participants at random who like and follow the 2112TD facebook and twitter.

Read on for more information on our closed BETA and becoming a participant.
GAMEPLAY TEASER FOOTAGE

Check out the first video showcase of 2112TD in action:
DEVELOPMENT UPDATE

It has been a while since we last did a dev blog and heck of lot of progress has been made. Some key highlights include:

Game Modes
Normal, hard and survival. The first two take the player through the normal story gameplay with predefined wave encounters including bosses. Survival plunges the player into a doomed, stay alive for as long as you can before becoming overwhelmed by hordes of monsters.

Player Progression and the Research System
Every time a map is played you will be awarded experience which will increase your rank, unlocking tech points which can be spent on special abilities and upgrades via the research system.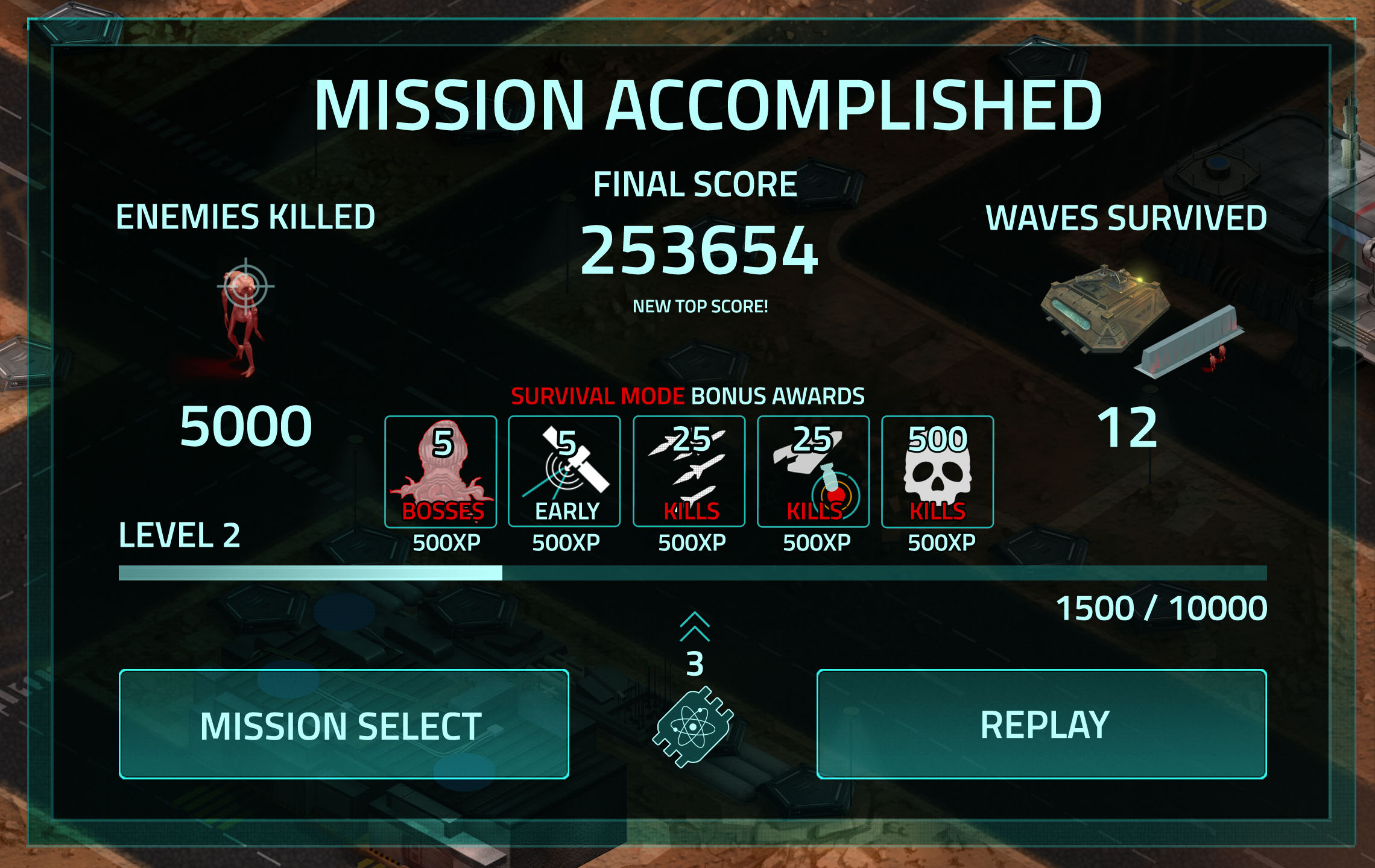 Score System
Players will now be able to see their top scores after completing a mission. This will shine the most when playing survival difficulty for players who want to try and beat their best scores.

Tower Special Attacks
Fully upgraded tower now have special attacks. Each tower offers a unique ability which typically amplifies its primary weapon. There is a cool down between use.

Tactical Drone
Initially we planned to implement a land based vehicle but this has now been replaced with the tactical drone, a multi-purpose aerial vehicle that can perform different tasks such as fire a barrage of rockets guided by the player, activate a shield on a target friendly unit and buff the damage output of a turret that it is circling.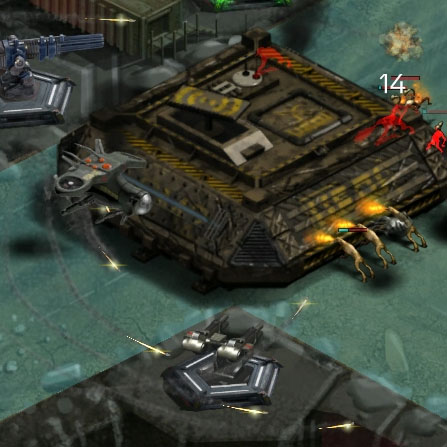 Thinker Attack
The thinker now has a special attack that disables turrets

Elite Monster Variants
Each enemy will have a buffed, stronger counterpart. This was implemented specifically to create a more dynamic and challenging end game experience for players who take on hard or survival difficulty.

Optimisations
Pete has done a huge amount of optimisations since our last development blog which has allowed us to really push what we can do with the game. In terms of monsters on screen you can expect to be encountering hundreds on some maps when playing survival mode.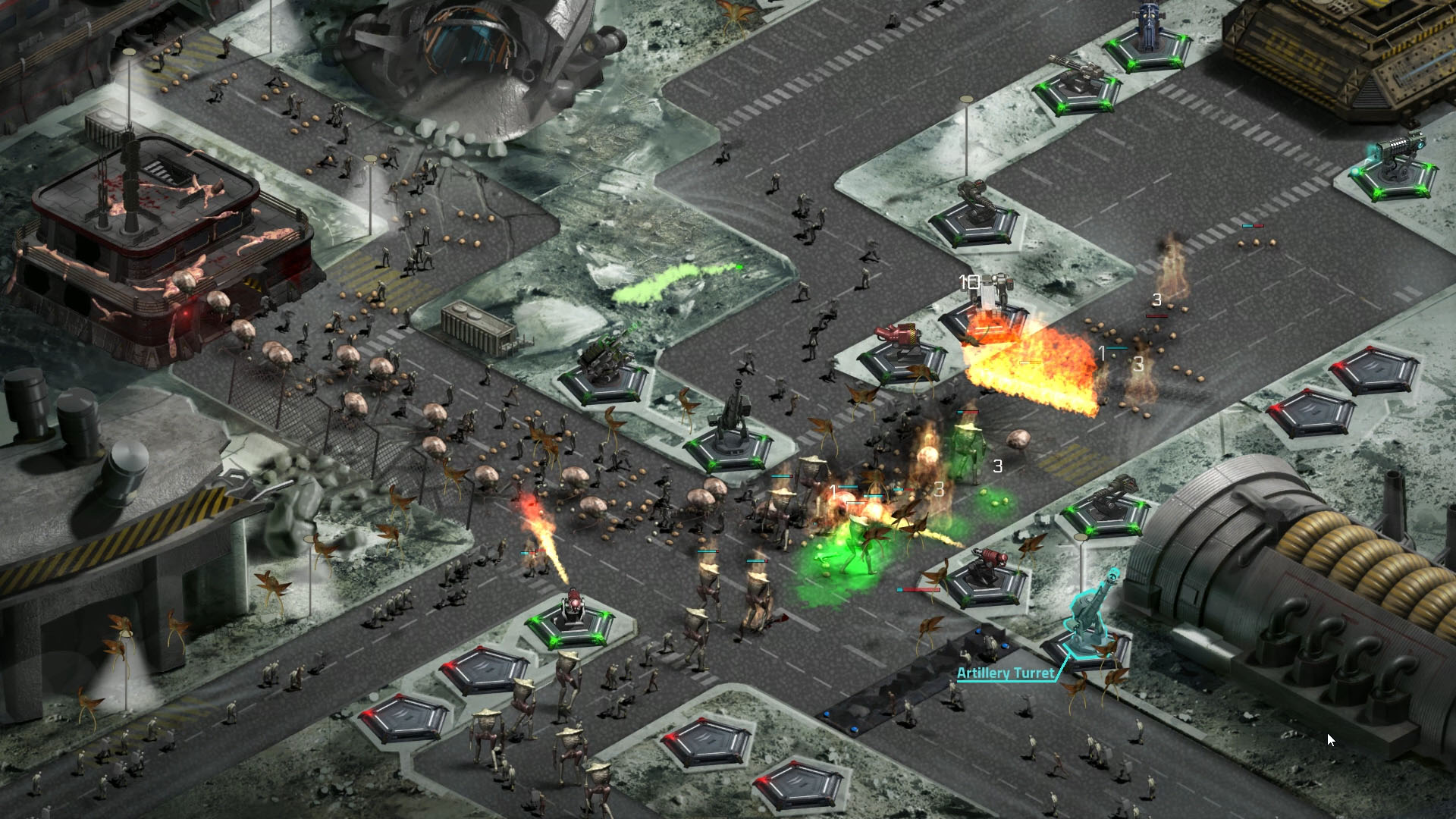 IN PROGRESS

The task list to reach our BETA milestone is shrinking and now contains only a few remaining items:
• Boss Enemies – To be implemented and tested in the game
• Tutorial Mission – To be implemented and tested in the game
• Balancing of normal difficulty• Improvements to the in-game UI and tactical database
• Other smaller changes to the maps and game systems

Once these are complete and we are happy with how the game performs then we will start to bring in some players to test.
BETA

During the BETA phase we will be looking to gather as much player feedback on bugs, balancing, difficulty, performance and UI functionality. As of right now we plan to do approach the BETA in phases. Each phase will involve working with different game modes or features with a varying sample size of players depending on what type of feedback we are looking for. As mentioned above, if you are interested in getting your hands on 2112TD a little earlier and would like to help us make it the best game it can be then make sure you connect with us on social media. Bare in mind our BETA access will be limited to mobile platforms including Android and iOS. PC will come after the mobile release.

That's all for this update – thanks for reading

Next time we should hopefully be able to show off some of the bosses.

The 2112TD Team.
2112TD Website
2112TD Facebook
2112TD Twitter