Leeds
Another step in my "world conquest" plan: after Italy and Germany, it's the time for UK! I moved in Leeds and after one week I'm already in love with the city. I really want to thank the strong wind, rain and snow for making one the most awful and unpleasant trip of my life. Aside from that, I'm still alive and ready to start working on games again...but what is really happened in the last months?

What happened to Blackreef?!
Let's start with Blackreef Pirates: you know, it's my main project and I started it almost 2 years ago and from day one I worked non stop on it, including most weekends. It's a huge project and too many times I've been close to burnout so I decided to take a needed break from it. That was the right time to explore new ideas and develop some quick game prototypes in a more relaxed and stress-free way. One of these prototypes quickly emerged as fun and Marco (the main artist of Blackreef Pirates) jumped too on this new little project.
A new project?
Today it's been 5 months since the start of this (still unnamed) project and we're really proud to show you a little teaser screenshot of it.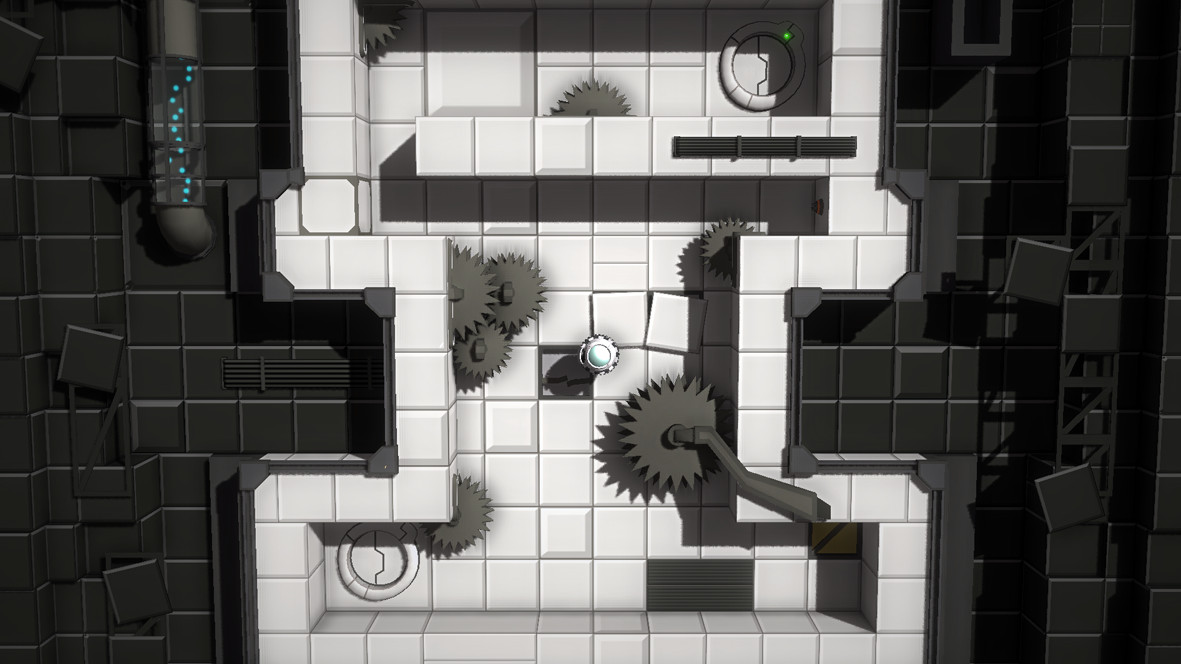 Yes, before you ask, it's a platformer game heavily inspired by Super Meat Boy and Portal with a very arcade feel. We had a lot of fun building a game that is 100% gameplay and because we already received some feedback from friends and close collaborators, why not letting you try the game before is completed?
It's closed beta time!
This new project is not finished yet, but we're looking forward to a closed beta release before the end of February. If you're interested in taking an active part in this beta testing just create yourself an account in the forum and send us an email at beta@subvertgames.com including your forum username and a short description about you.
Note: There are only 100 beta slots available in a "first come, first served" way, so don't wait if you're interested :)
Is it Blackreef Project dead?

Far from it! :D
With this new Unnamed Project nearing completion I started working again on Blackreef code and, I must admit, it's even better with some new tricks I learned during the development of the side-project. Working on a different project also helped me realise what is really missing in Blackreef: GAMEPLAY! We have all the systems in place, a really good way to explore the world and interact with NPC but we made some serious mistakes: the combat system is lacking depth and we need a faster way to create all the art assets and the story.
Oh, it's tea time! I'll keep you posted about our Unnamed and Blackreef projects next week ;-)