Hey all, this is Tim (one of the Boss 101 devs).

Want to help support the Boss 101 team and see Boss 102? YOU CAN!

Short version
Purchase it on Xbox One: Bit.ly
Purchase it on Steam: Bit.ly
Help with the Boss 101 translation project to bring Boss 101 to more regions: Bit.ly
Already have Boss 101 or don't have the money? Spread the word about our game!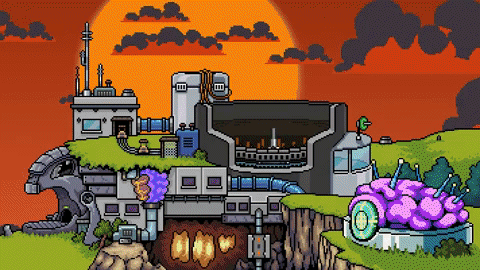 Long version
Thanks for your purchase of Boss 101. Whether you bought the game during a sale, when we launched or somewhere in between WE THANK YOU! It's been a crazy, wild ride getting to this point and we are so grateful for your support.

As you may or may not know, Boss 101 didn't exactly set the sales world on fire and due to this we are having to take a VERY hard look at our situation for future games. There is no plan to roll up the tents and leave town just yet but we have to scale back the production on games like Boss 102 until our financial situation stabilizes a lot more. At the moment we are all either looking or have extra jobs to help pay the bills. Things like sales and giveaways, while increasing our visibility, don't really add a lot to the bottom line.

In the end – it's about funds. We simply cannot go forward at the rate we have been burning our capital. At this point we would need to sell many more copies of the game to stabilize. We're sitting at well under 3000 shipped copies at the moment across all platforms. Many, many of those were sold at a low or sale price (under $15/each) so even that number is deceiving.

When Boss 101 launched in November 2017 we sold the majority of ALL SALES TO DATE in the first three launch hours. This is exactly when we were on the front page of Steam. We were off the front page in about 3 hours and sales took a nosedive. In fact. If you total up all the money made after those first three hours (including console Boss 101 sales) we still haven't matched that dollar amount. If a person had taken a job at Starbucks last November they would have made more money by today than all Boss 101's sales. Take our profits and split it across three people over four years and you can imagine where we stand with our savings.

Boss 101 is the game we wanted to make and it was made with NO COMPROMISES. We made it as much for you as for us and we made it with our own money. Every time we felt there was something off, we adjusted it. Every time we thought something didn't look good enough, we made it better. More animation, levels, weapons, hats, story. Everything serves one purpose, to entertain and give you the best value.
So here we are at the end of four years. Feeling great about the game itself but a sad we didn't get the word out to more people. I know about one million ideas might be going through your head so let's address a few of them. We want you on the same page as us after all.

What about a publisher? They could give you money and help with localization, translation, porting, marketing, etc!
We pitched Boss 101 to nearly every publisher that would listen. Letters, videos, gameplay, you name it. We offered as much as we reasonably could in terms of deals. Most publishers did a hard pass and a few did soft passes with "well, maybe next time". We tried this route – believe us. Sure there might be more publishers out there but we did look long and hard!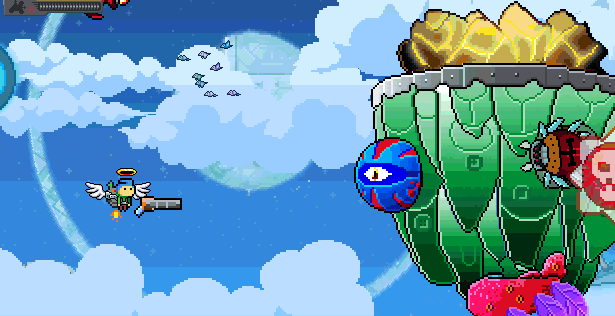 What about YouTuber (insert name) or this awesome reviewer (insert other name) or what about (insert new name)!?!?! I just know they would love Boss 101!
We sent our nearly 1000 copies of Boss 101 to reviewers, YouTubers, media outlets and as many people as we could find. If they even looked like they might like Boss 101 they got a letter and a copy. In the end we had so few bites we didn't even register on MetaCritic (you need four 'verified' reviewers to get a score). We even offered to partner with people to increase visibility by doing fun hats or promo things with them to promote Boss 101. Not one single returned mail on that idea.


What about Kickstarter? Crowdfunding? Etc
We never wanted to go this route. The goal was always to bring YOU the game FIRST and not ask for money until we had a solid product to deliver. We had seen so many failed crowd funded projects with bad time estimates and vast overpromising. We wanted to work at our own speed and unleash Boss 101 when the time was right. In the end that might have bitten us in the butt. At the same time we feel we did the right thing in MAKING the product before we SOLD the product.

Can't you just port it to Switch, PS4, Ouya, Atari Jaguar? You would sell a TON OF COPIES!
Well, that is really about time and money and we just don't have those resources at the moment. The game was always intended to go to console and if the fine folks and Microsoft hadn't placed us in their great Indie Development program we might never had been on any console. Porting is not a press button affair and each iteration of the game on every system takes time and bug testing. We are three people (only one of us is a programmer). Boss 101 took nearly five months of work to bring to Xbox. We got those dev kits via the ID Xbox program. If we had to lease Switch Dev kits or PS4 or any other console we couldn't do it easily.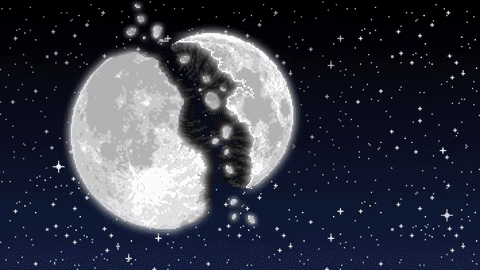 Can't you just translate it to Japanese, German or (insert language)? I bet it would sell a ton in (insert country)?
Same problem as above and maybe worse. Boss 101 has a TON of idiomatic expressions. It's way more than a Google Translate away. It would take a lot of time (there is more dialog than you might guess). To top it off all the characters speak in particular ways that would best be handled by a pro. Again – this is time and money. Of course – that would also mean the insertion of all the new language text into the game via a system we don't really have at the moment since Boss 101 is an English based game made primarily by English speaking people.

We DO have an option to bring the game to various regions and languages though! See the Boss 101 translation project here: Bit.ly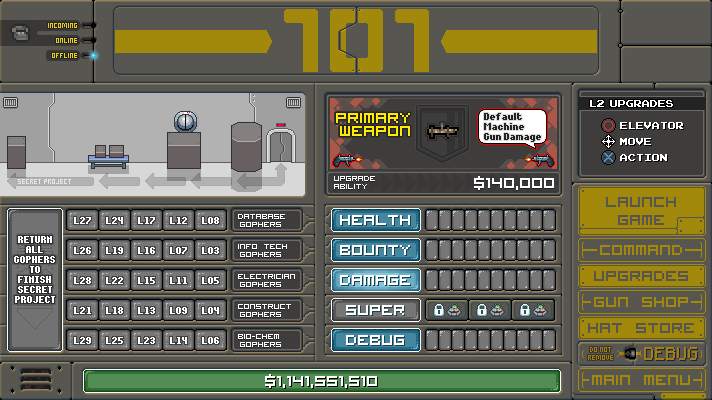 What can I do to help!?! I want to see Boss 102!
Simply put – we need to sell many more copies.

First – if you have bought the game – THANK YOU. You have done so much already. If you have not bought the game we would ask you continue to support us with recommendations on anywhere and everywhere. It means a lot to have a good rating or "Thumbs Up". If you really don't like the game or feel it's not your thing fair enough. Sadly some of the negative reviews seem to amount to little more than "Good game but not my thing – THUMBS DOWN". Haha. We always hope we are rated for the goals we set as much as the fun you had. Still – you opinions are you own.

If you bought the game on sale or won it in a contest – THANK YOU AGAIN. We are so glad to have you here and thank you so much for playing Boss 101. If you could recommend us or point a friend our way that would be awesome. Heck, if you want to gift Boss 101 to a buddy – please do! If you want to help with some Boss 101 Store translations then please check out the translation project (Bit.ly).

Streaming, posting, blogging, V-Logging, reviews and everything in-between all help us raise awareness and ideally bring in people to see and purchase Boss 101.

We're hoping to continue to make more games and Boss 102 is at the top of that list. To do that we will need not only your support but the support from as many friends and fans as possible. We think the game is great and we want to see it succeed. We know it's not for everybody yet we feel there is a player base out there. If you can help us – we would greatly appreciate it. Regardless, we're hanging in there and bringing you our best!

Thank you and always remember to LIVE YOUR DREAMS!

-Tim

Boss 101 - Out Now
Xbox One: Microsoft.com
Steam: Store.steampowered.com
Please check it out if you would be so kind!