Hi! A new version of Yorg is here! There are a lot of new features!
Our artist has made a new track: Toronto. And there is a new song for it, too. We hope that you can enjoy when you drift in the snow! A screenshot of the new track: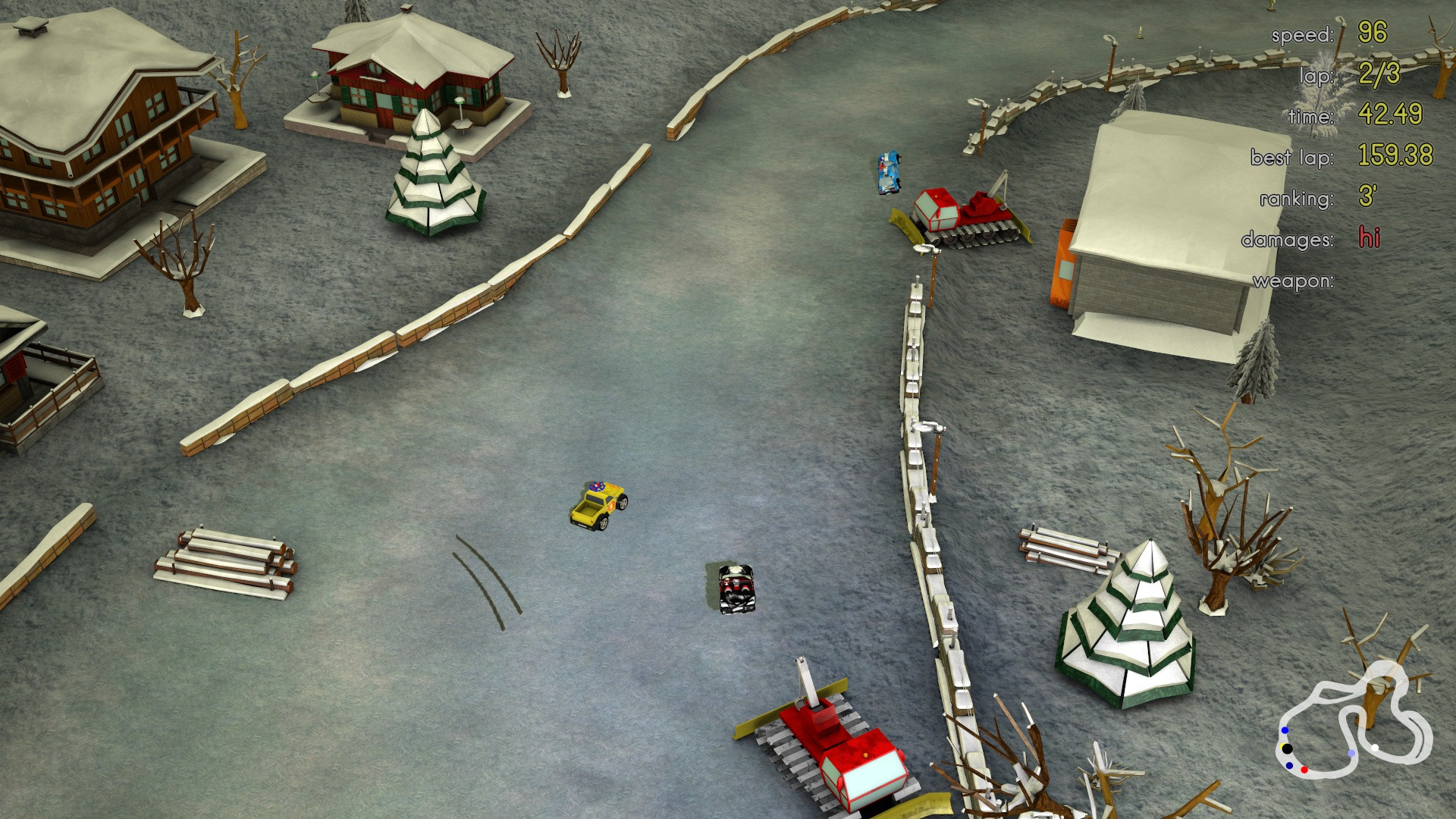 Moreover, there are three new languages: Spanish, Galician and French! And, Scottish Gaelic has been updated!
Thanks to your feedbacks, we've refined on our driving model.
Graphically, we've added the bloom effect.
Finally, the most asked feature so far: we've implemented experimental multiplayer support! Here is a screenshot from a multiplayer race: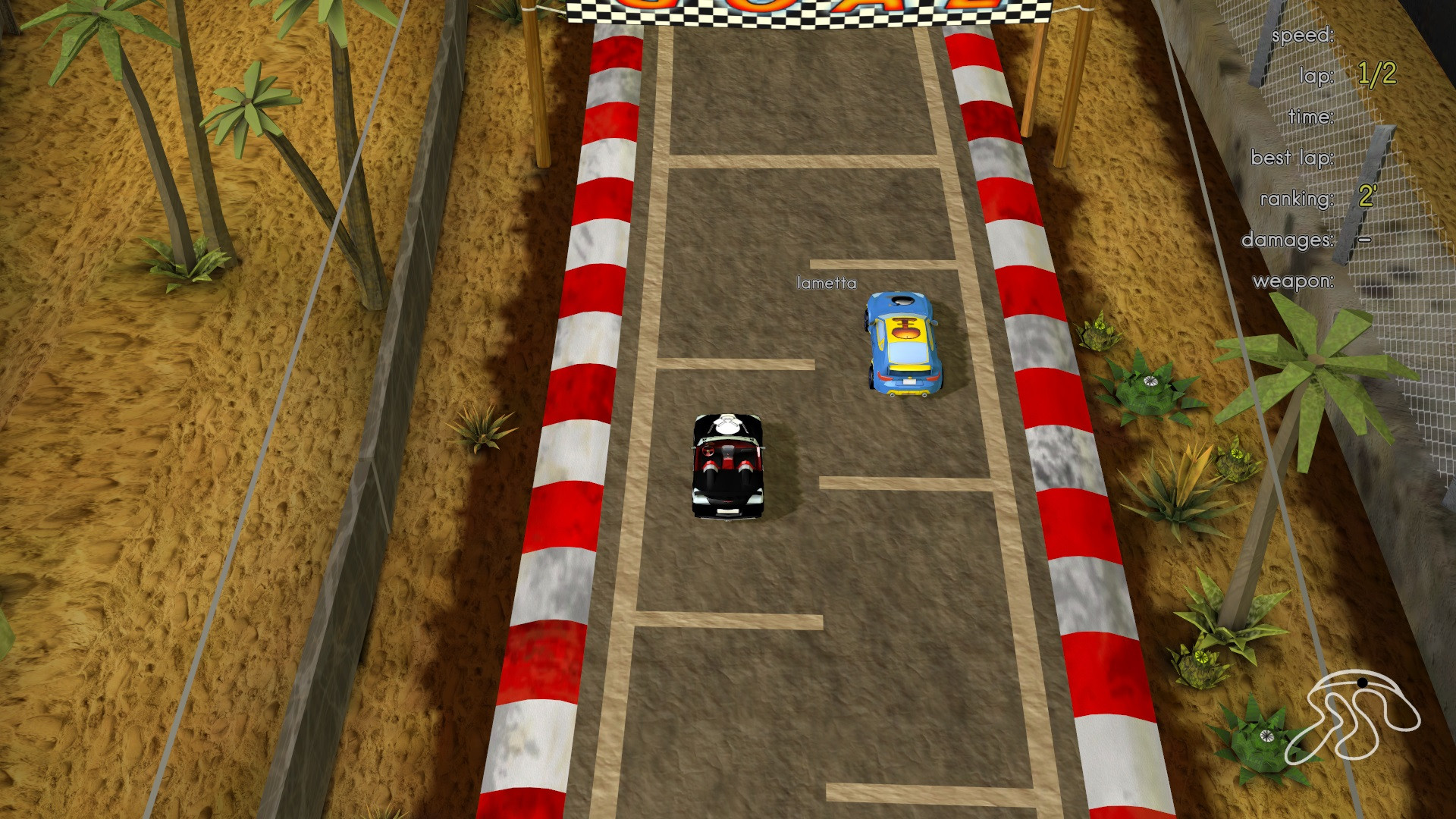 Here is the release trailer:
We want to stress that the multiplayer support is very experimental. So, you may see crashes, and we apologize for that. We've tested it a lot using our machines, but there are a lot of scenarios out there that may not have been caught by our tests.
Please look at Yorg's page on our site for more details, if you want to play multiplayer races.
Finally, it would be very kind of you if you considered to support us! Thank you very much!