Hello friends! Time for a small update on the progress of the game. So, how is the game coming along then? Well, although things always seem to take more time than anticipated (after all this is mostly a one man show) the development is progressing steadily. Currently I'm putting the finishing touches on the Alien and Cave Worlds, while the main features of the Water World is starting to come together.
I've also done quite a lot of work on the editor (some new very handy features I've been planning a while!) and updated the movement of the paddle to make it slightly more floaty, but much more precise, even after a lot of speed upgrades.
I'll put up a new free version with these new upgrades soon, before that though I plan to distribute a beta of the Premium version to those who have pre-ordered (yes, all 12 of you!). It will contain the Alien and Cave Worlds, look for this soon in your mailbox!
Finally, here's some new screenshots, including one of an early unfinished Water World!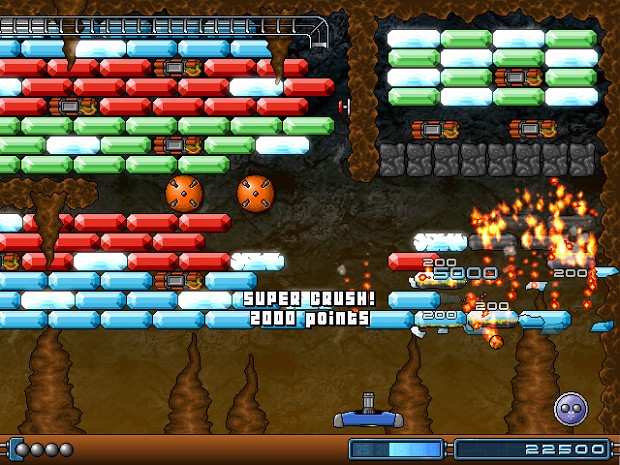 Lava Wallpower is really cool!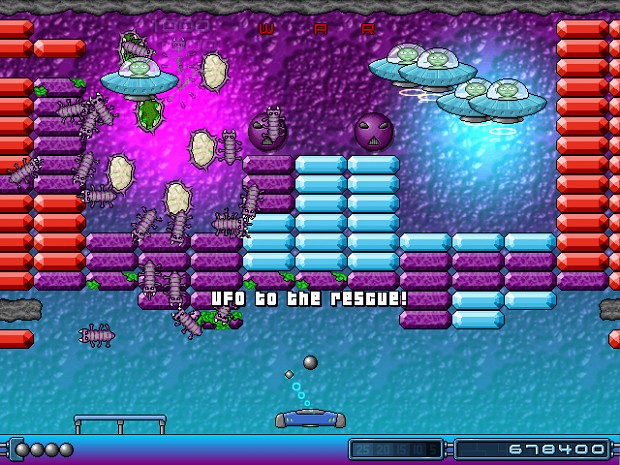 UFOs helping to get rid of the nasty purple aliens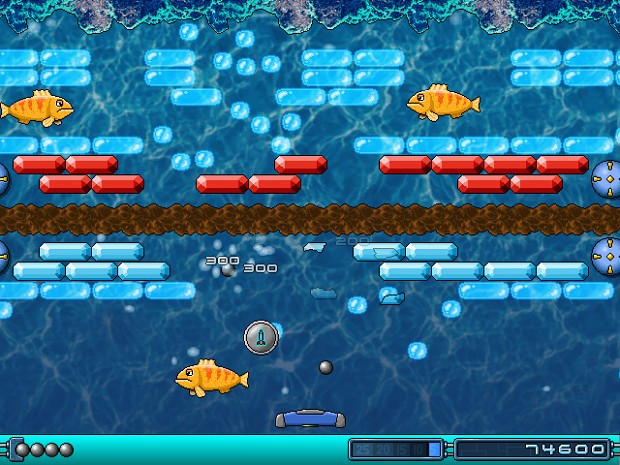 Water world test level. Bubble crystals divide into two smaller bubbles when hit!