Hey guys, this update brings some sick new media to you and it also brings good tidings about the team and our progress on our first huge media releas: our Teaser Reveal Trailer.
Weapons:
Let's start with the cool stuff: weapons. We released a slew of weapon concept sheets these past two weeks, including this one below: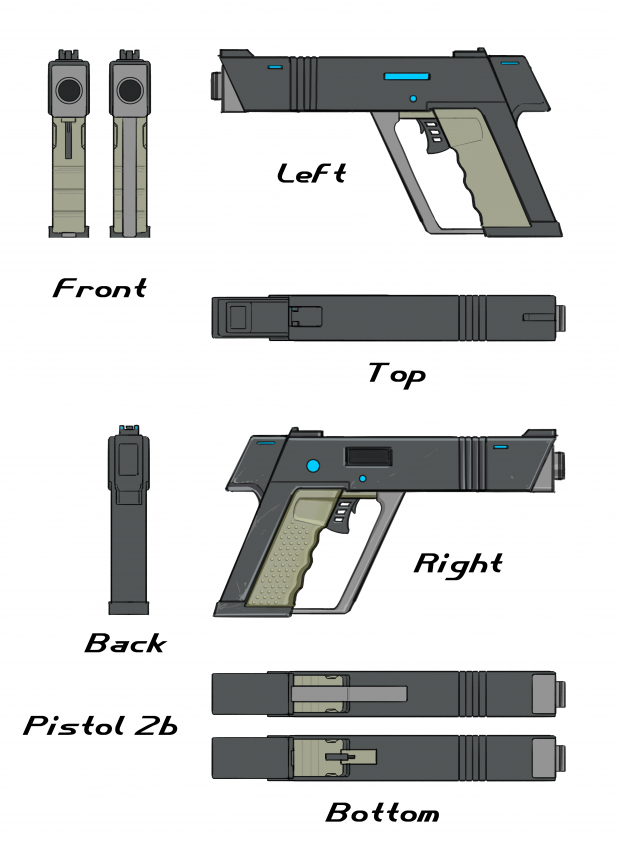 Well, much to our surprise and enjoyment, one of our fans (jok3r098) made a 3D high poly fan render of the gun, as shown here: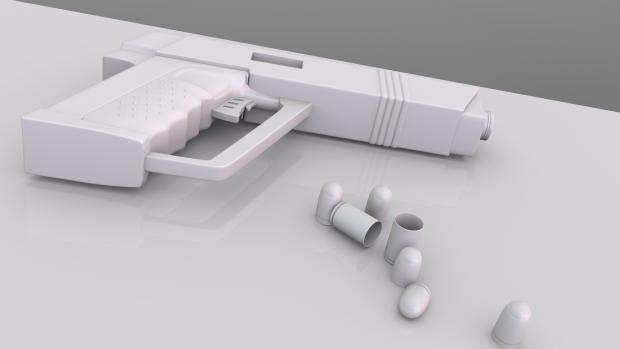 We also released another concept and a different screenshot of the above render, you can check those out here:
Indiedb.com
The Teaser:
Now, onto some team progress news. As you may or may not know, we are trying to make a teaser trailer for you guys to see and to show a bit more about the game (hopefully). So far, it is about 20% done. We have recorded all the voice acting for it last weekend and we are working on finishing all the scenes. Going to record voice acting was a hell of a time, and I am glad to have the connections I do here in my city that allow me to get all these resources. In our next update, we will show you guys something that is not Wake Up Call related that I am working on that is why I have the connections I do.
Voice Acting and the Cast of Wake Up Call:
Well, aside from recording the voice acting for the teaser, I have been trying to put together a cast for Wake Up Call, with moderate success. We have filled a couple roles, including our main character, and have multiple other, super talented, unknown actors that we want to bring on-board for the rest of the cast. In the trailer, you will get to here our main character, me, and a few other extras, so get psyched for it. When we have finished up the cast list, we will definitely do a cast update that will show all of you the entire cast.
Other Progress:
Our script writer, Dan, has been hard at work on the script for Wake Up Call and has already produced some great content. Below is a section of a rough draft of one of the scripts for Wake Up Call:
Kyle: If something accessed the first relay that wasn't supposed to, it wouldn't lead it towards the humans.Tori: But what if the last relay was hacked? Wouldn't that lead directly to the humans?Kyle: The relays are activated in order. If the relay before it hasn't been activated, the next one doesn't. If the first relay's activation is done by anything but my wristband, the others lock down and the entry out of cryo for the humans is postponed for a century.Tori: But who will deactivate cryo then?Kyle: The AI.Tori: What?Kyle: In that circumstance, code red would be declared and executive authority would be given to the AI in charge of the cryo station. It's estimated that the AI will become self-aware in that case.Tori: And that's bad?Kyle: It might decide that it doesn't like humans, and rewrite its own programming.Tori: I see.Kyle: Plus it would have a hostile predisposition towards mutations, and it would also have access to 22nd-century weaponry.Tori: And that would be bad.Kyle: Class-C apocalypse at best.
Otherwise, our main character has been retopoed and generally improved since the guys who first did him quit before the finished and didn't really fully finish it. We have gained a few new team members, and we are slowly trying to get into full-scale production. We should be able to show you the main character next update, hopefully.
RSF:
In one of our media releases, we showed off a concept of a character in the game, an enemy. That was the RSF (Robotic Security Forces) Soldier Class Bot. He is pretty cool-looking, but until next time, all you will get to know is what he looks like. Our next update will tell you more about the RSF and how they operate. Here is the concept, created by our wonderful Daniel Young: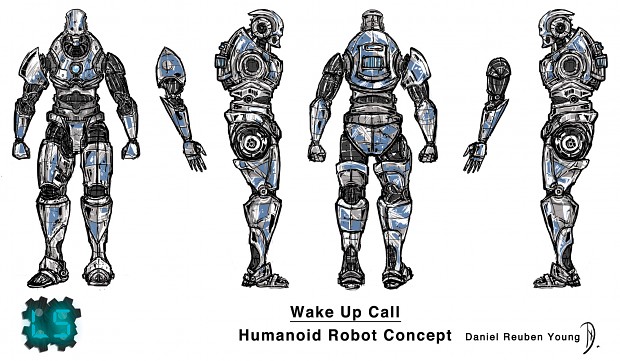 Thanks for reading, that is all, and until next time, this is Millan Singh (aka fragfest2012) signing out!
Check out our Facebook and Twitter pages too:
Facebook.com
Twitter.com