Every adventure needs some good looking hero's and The Prometheus Secret Noohra does not disappoint by providing 3 gender pairs of fashionably dressed characters from different time periods.
The first pair below are a set of holy Zhan Shi warriors from the priestly order of Goshan. These fearless warriors have sworn an oath to protect mankind from the mystical shadows of evil. They are from the year 803 B.C. and have a base health of 60, their mascot is the intimidating snake that signifies stealth. Health is mostly important during the card boss battles.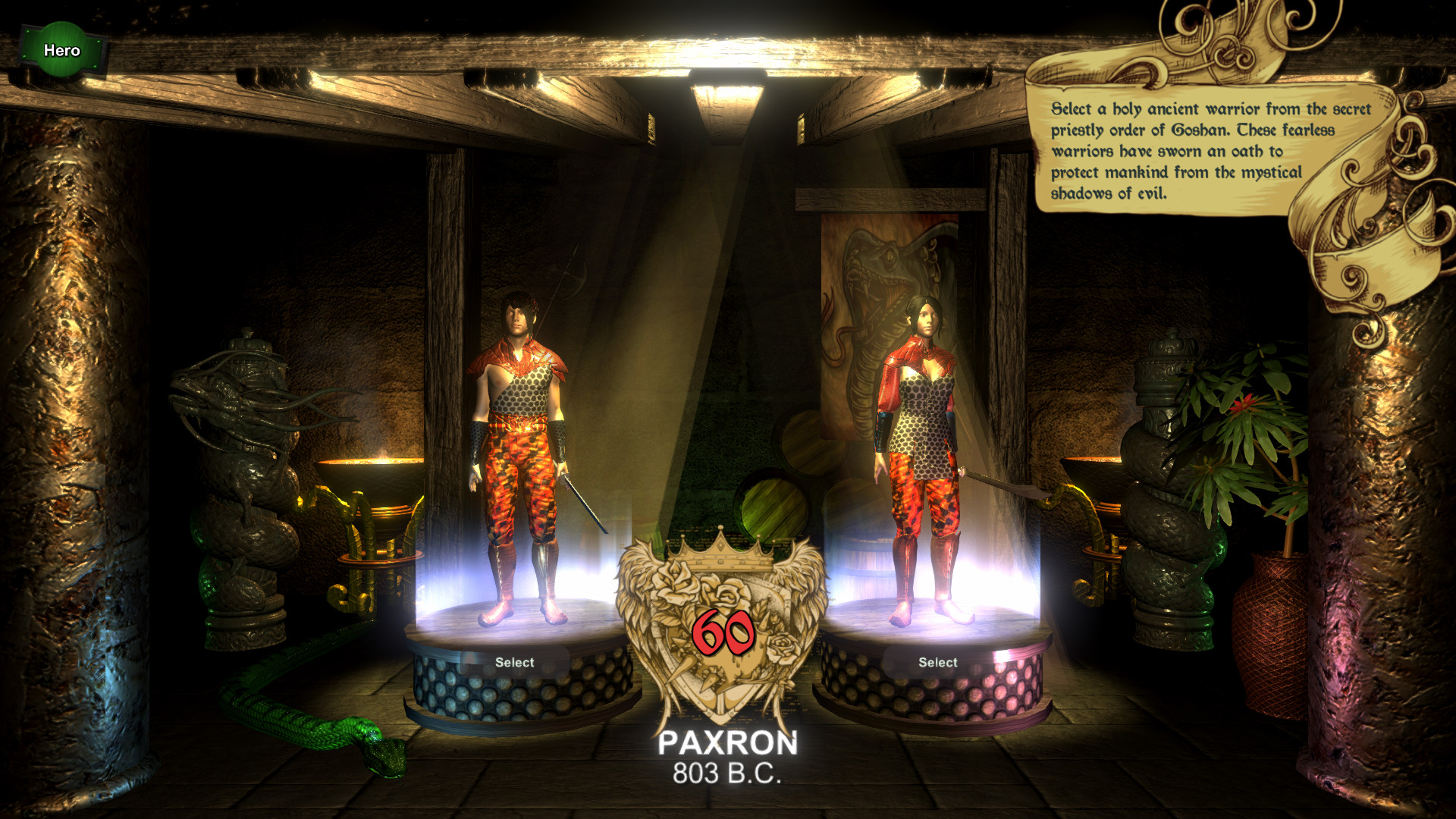 The two following pairs must be unlocked by collecting hero tokens. The second set are legionnaires from the secret warrior clan of Triaxis. Known for their above average intelligence and their effective strategies in battle they pledge to fight on the side of honor and truth. From the year 76 A.D. they have a base health of 80 and their mascot is a rooster, less intimidating but symbolizes fearlessness against bigger odds.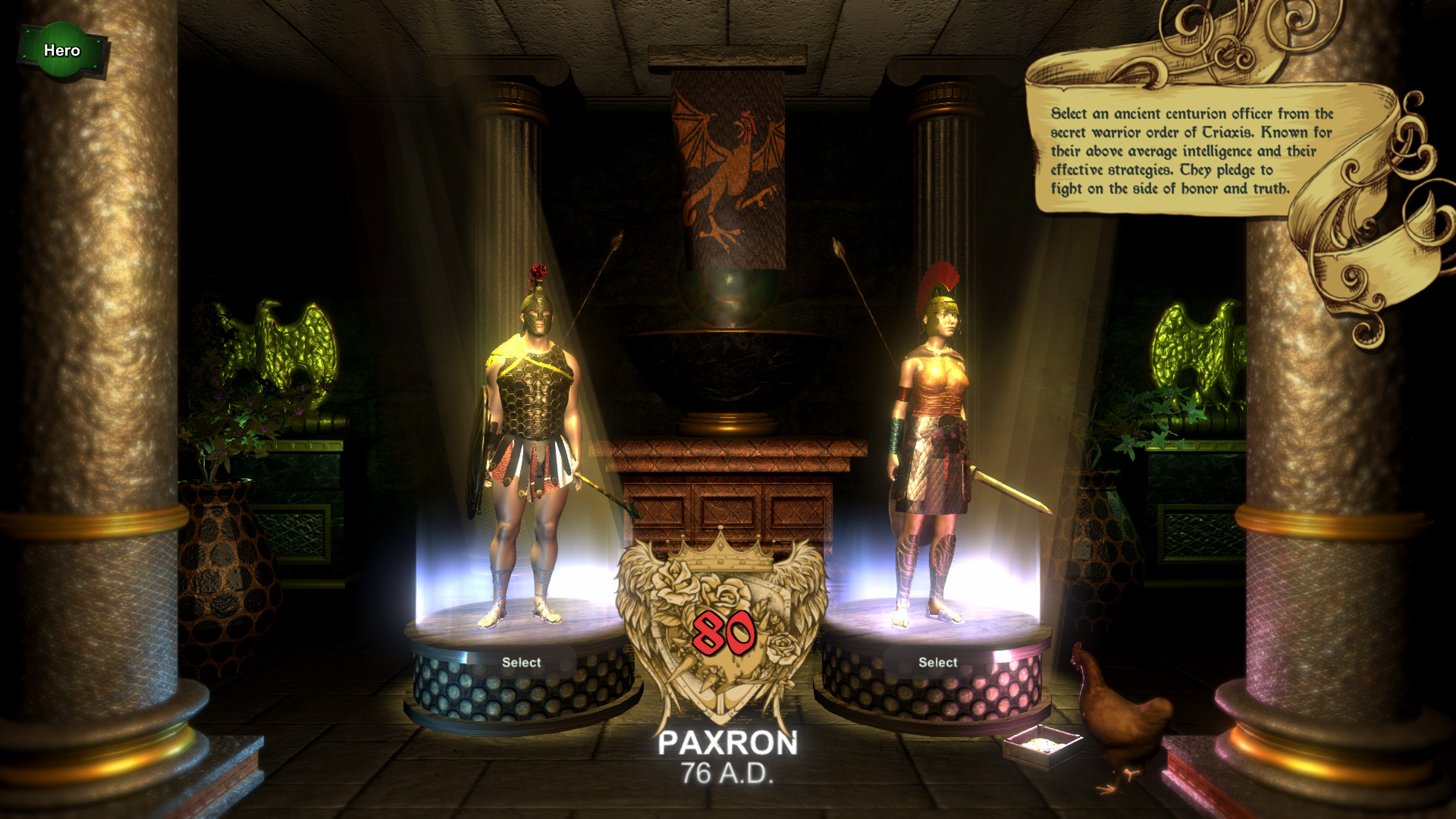 The third and final hero pair are crusaders from the year 1268 A.D. and are the most powerful with a base health of 100. These medieval warriors are from the secret religious order of Breman and are known for their heroism, chivalry and piety. They fight against the oppression of any group of people and their mascot a bull signifies strength. You will notice that all 3 real world mascots do not really live up to the fantasized ideology of each clan.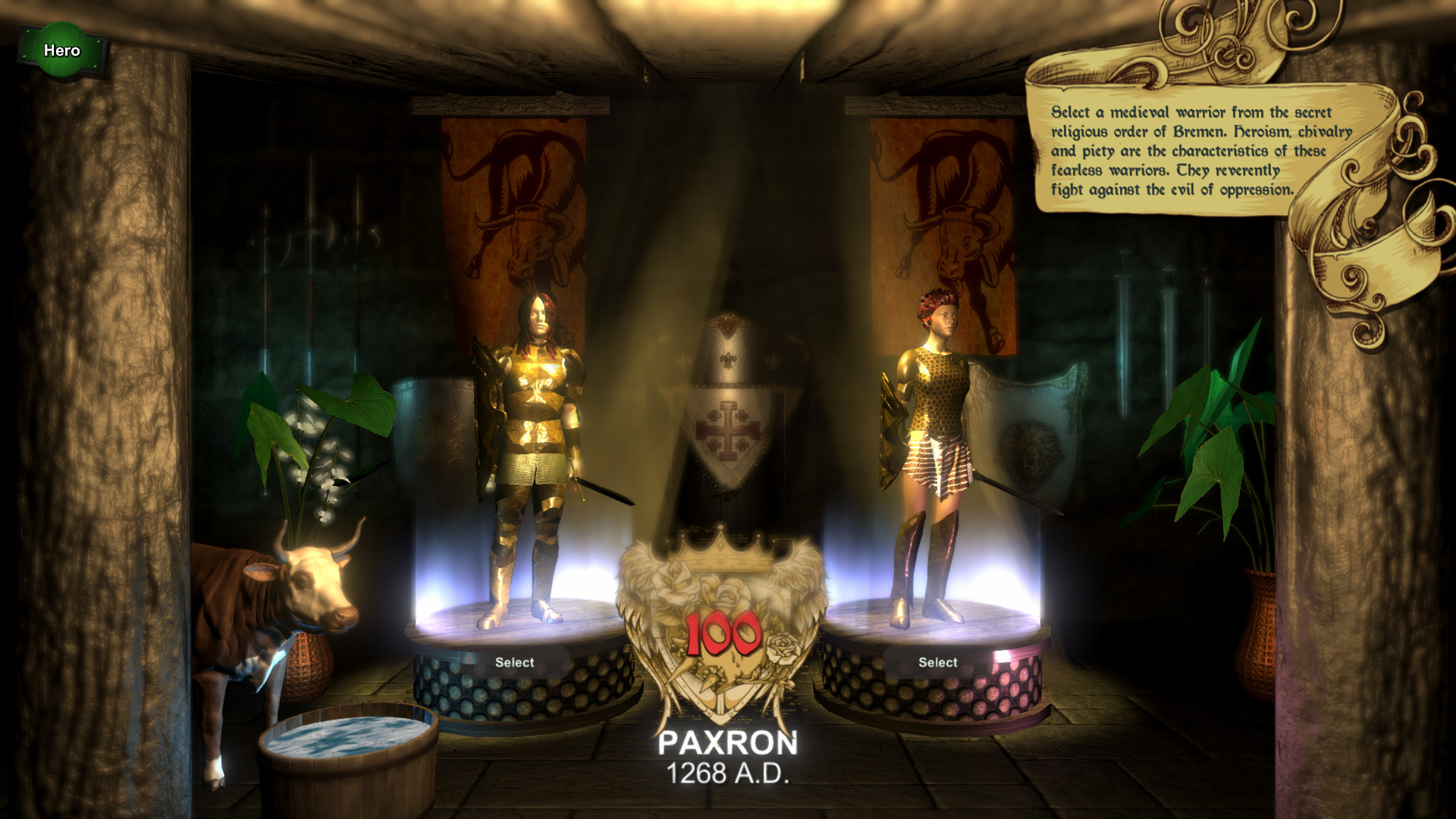 Bosses usually have more health than the player so its crucial to eventually unlock all hero's to gain as much health advantage as you can to remain competitive. There are other ways to increase your health before boss battles, one is to collect 10 health tokens in exchange for 25 health points, a player needs to be level 10 or higher however to do this trade. The second method is to collect various spirit scrolls and apply them to one of the four scrolls slots for each hero. Be careful as losing a battle round would mean all applied scrolls are lost.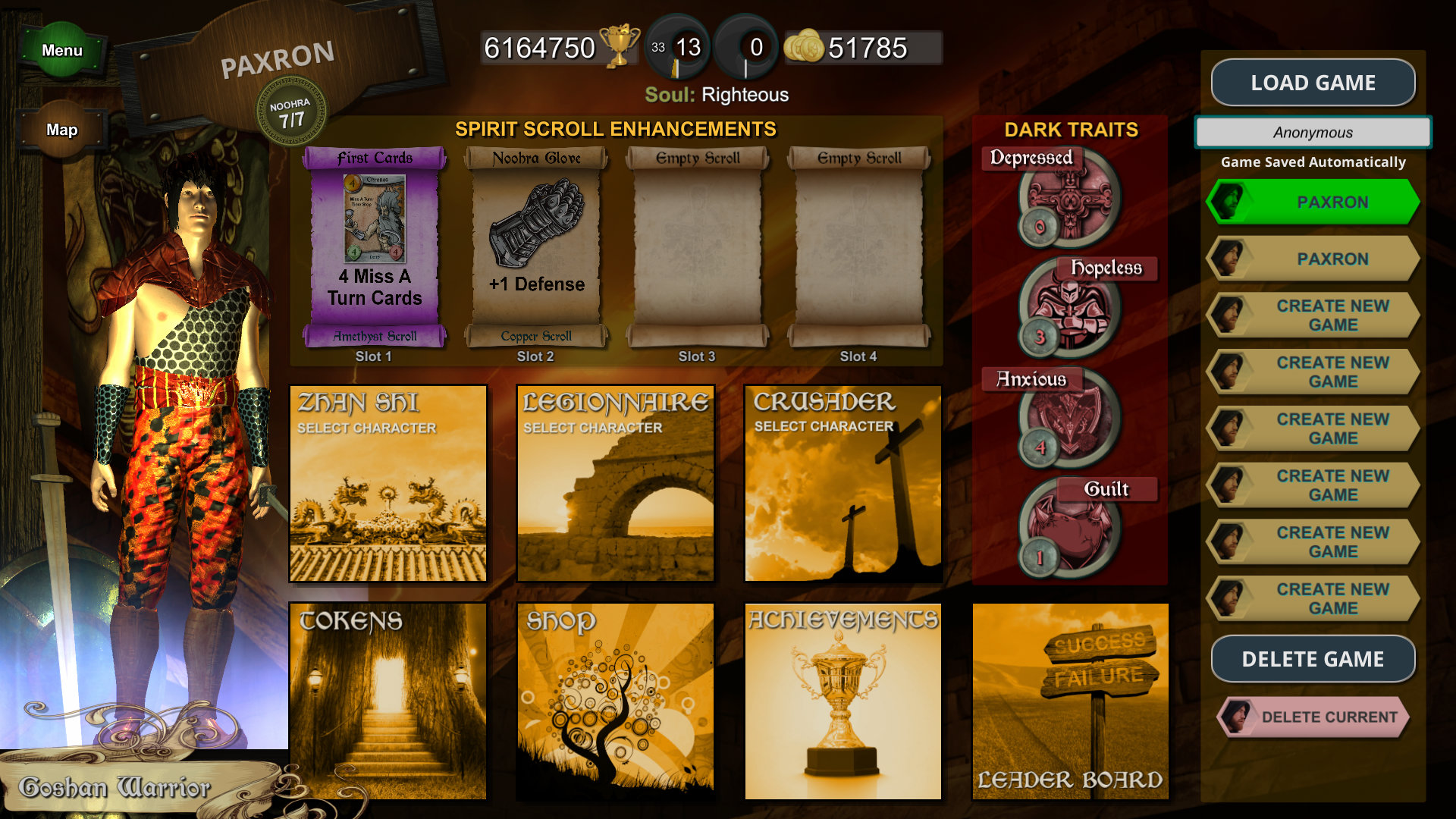 If any of you find the game a little interesting then please leave me some comments as development can be a very isolated process for me.