See the first concepts for the exclusive vehicle skins you can get if you back TerraTech on Kickstarter!
Don't forget to download the TerraTech demo!

The modular design of TerraTech means that we have endless fun designing new pieces for you to construct with, but we wanted to create something extra special for our Kickstarter backers. So to celebrate us reaching £10,000 in less than 7 days, we're revealing some backer rewards today.
If you back TerraTech at £40 or above, you get access to an exclusive set of in-game skins for the GSO corporation and all of its pieces. These skins will only be available during our Kickstarter. You will never be able to get them any other way, so when we say exclusive, we mean it!
Here are the skins that you will get for each Kickstarter Reward Tier. Please remember that the images you see here are concepts for and may be tweaked before release.
£40 Digital Harvester backers will stand out from other TerraTech players with this ice cool white skin.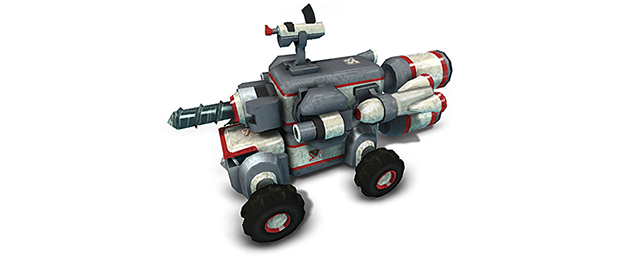 £100 Mining Crew Foreman backers can finally answer the question, 'does it come in black?' Yes. Yes it does.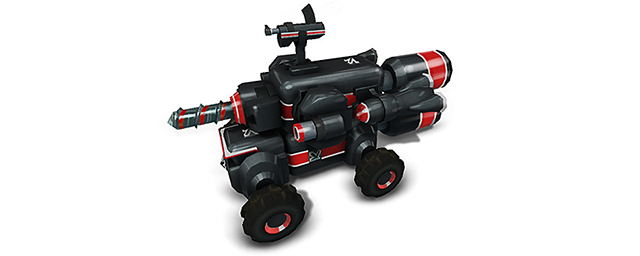 £300 Corporation Vice President backers will shine into the far reaches of space with the opulent gold skin for the GSO.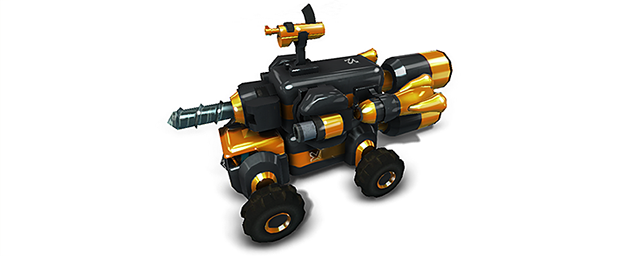 If you want one of these exclusive perks then you'll need to back TerraTech soon. Digital Harvester skins are unlimited for the duration of our Kickstarter, but we only have 90 Mining Crew Foreman and 30 Corporation Vice President skins left at the time of writing.
Thanks so much for your incredible support of TerraTech and please keep on telling your friends about our Kickstarter. We need your help to keep us truckin' on this crazy intergalactic indie game adventure.