For the first time in the MOTY and IOTY we have enlisted the help of one talented individual to help give their own flare to our humble little award show. Both myself and this talented pixel artist worked long hours refining all that you see before you. Allow me to introduce our guest artist - Genel Jumalon!
Hey you, tell us who you are, what you do and why you do it?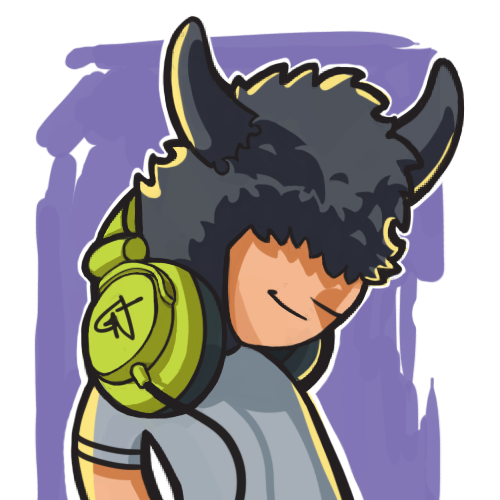 My name is Genel Jumalon and I am the Lead Artist (Only Artist) at French Rice Games, currently doing work for Survivors of Ragnarok.
Tell the loving public more about your game and French Rice Games in general!
French Rice Games is comprised of a group of misfits, students, and gamers who all have the crazy idea that they can try to make a living working for vidya games.
100% of our spare time is devoted in developing Survivors of Ragnarok, a city-building-survival-management game about chickens.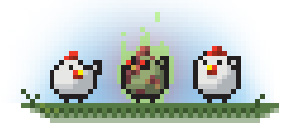 Chickens have long been a running gag in SoR!
How long has it taken for you to hone your skills as an artist and do you dabble in other mediums?
Pixel art in particular I have only been working on since the development of SoR. I have been persuing art ever since I can remember however. Everything from painting, water-coloring, sketching, modeling, texturing, animation, etc..
Outside of artistic en-devours I have some experience in video editing, coding, and being a Ninja.
Pixel art seems to be your thing, what unforeseeable forces of nature inspire you to de-res perfectly good animals, dwarfs and other assorted objects?
Resources; whether it be time or money pixel art is an easy path for a small team like us. It does have it's charm and I do as best I can to try to make our style unique from the dozens of other pixel art indie games out there. It all comes down to how can we finish this game without having to take 10 years and $200 million to produce.
What advice can you offer to inspiring artists who wish to copy exactly what you do?
Always surround yourself with people better then you. Compare your work with that of true masters because stagnation of ones skills comes from being simply satisfied with where you are. Progression comes from the ambition to surpass your own limits.
Finally how is it that you find the time to fight off a wave of ninjas, survive the zombie apocalypse, and still have time to work on SoR?
Saturday bacon breakfast with you Dave, nothing else matters.
Genel is a very talented artist and his current game Survivors of Ragnarok has long been a staff favourite here on IndieDB. Since its release onto our Alpha Funding program along side other great titles our community has also fallen for the games charming art and unique gameplay. Make sure you vote for Survivors of Ragnarok in the IOTY 2011 awards!