Hello everyone - a LOT of new stuff for this September update. Progress is going steady, and I'm finalizing the GDD and planning the features of the game (levels, weapons, gameplay mechanics). It's about time to start doing some final passes on art - cool stuff below!
Biggest news first, I'm launching an indiegogo crowdfunding campaign in October to finish development. Unfortunately, being 100% an indie dev is hard, and while the scope of Supersolar is not huge, it's still a lot of work, and many months in production. We have loads of cool ideas and we really want to see them come to life. This is the chance to make them happen.
If you're interested, subscribe to the mailing list on the pre-launch page, and be the first to know when the campaign is up. The indiegogo campaign comes with a new fully-fledged demo and a new trailer. I have some cool stuff planned for early backers - discounted price for the game, plus digital goodies like the downloadable artbook, OST and exclusive skins for the ship (stealth black in the works!). Also don't forget to follow the project on twitter for frequent updates or join us over a brand new Discord server!
Game updates:
The UI in Supersolar is made of holographic projections around the player ship. There are icons to show status level of the 5 weapons, power level, engine status, as well as warning messages and status of the ship.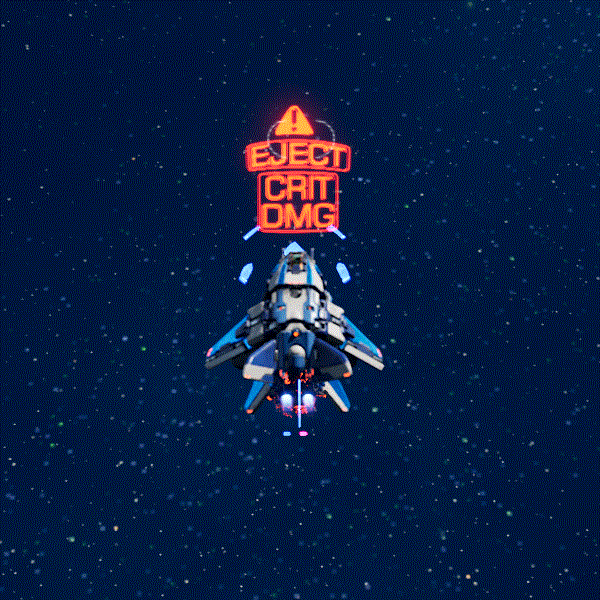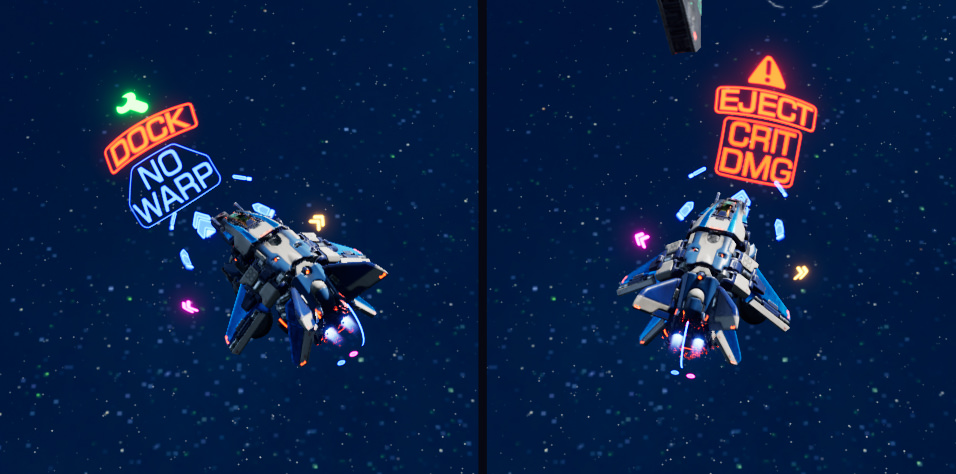 Drones have AI now! They can spawn, move and attack. Still working on the visual effects, but a lot of the destruction is there.
The new level in the demo starts with the ship docked in a deep-space station. It'll feature an undock procedure that will be later expanded as a game feature. Players will be able to dock their ship at station like this and repair it, change loadouts or paintjobs.
Tweaked a lot of the movement system, so it's much easier to fly the ship just using the W forward move key and the mouse for direction. A big part of the mechanics in Supersolar is simplicity: easy to pickup and to use in gameplay.
Thanks for reading!