The Game
SDES is a game that incorporates story, art, gameplay, and wraps it all together in a unique multiplayer setting. We are already hard at work writing story, creating concepts, and designing the 3D assets and levels. We've put together a little sample to showcase what we can make for you. It is our goal and belief that we can make a quality product that will put you in the shoes of our character, immerse you into the environments, and scare the living sh*t out of you.
The Team
NomNomNation is a community of people who love to not only play games but craft them with feedback from the community. The community was established in 2006 in Tucson Arizona by William Bratt. Will then branched out to close friends in order to solidify his community, with friends such as Zach Mahl whom operates as a Technical Director of the Development Team. At first, NomNomNation started as a group of friends with an affinity for video games and yet as time went on they realized that they could make their own games, with their own ideas. Announcing their first title in 2014 Super Dark Extra Scary will be the communities' first commercial release. The team hopes people will not only buy the games and support the community, but become active members in the ever-evolving gaming group they have made.
Platforms
we want SDES to be available on release for Pc, Xbox 360, ps3, Xbox One, and Ps4. the technology to port the game to console is present, the only issue in our way is knowledge, but with the money and support we receive we're hopeful about potentially porting the game!
Accessories
We will be launching the game with native Oculus rift support! this means all you will need to do is plug in your device and press a button to experience the game in a whole new way
.

Press
Come See Us At RTX!We will be releasing the backer exclusive demo for the game in July of 2014, and make sure to check us out if you're going to this years RoosterTeeh Convention! We'll be there showcasing the demo and exclusive gameplay @ RTX!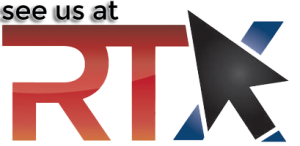 You will be playing as the mentally ill Shane who wakes up in an elevator with no prior memory of how he got there. You feel the elevator moving, and looking at the floor indicator you notice it is stuck. There is a peculiar leather sofa and nightstand in the elevator with you. after a length of time, Shane panics and tries to figure out how to get out of the elevator. During his panicked attempt to escape he hears the elevator ding as the doors begin to open. All Shane sees outside of the elevator is nothing but desolation inside of what seems to look like some kind of run-down prison. He has no where else to go, so he ventures through the destroyed prison, trying to find a way out of the hellish scene. Walking through a hole in the wall to a maintenance hallway he's shocked to see three mirror images of himself. All four of them are stunned, staring at each other in awe and confusion. The silence is suddenly broken by two large doors slowly swinging open behind them, revealing the most lavish palace he(or they) had ever seen. Standing at the top of the staircase is this stout figure wearing a mask over his head carrying a staff that has all different types of masks tied to them. He didn't exactly give off an evil vibration, but there was something offsetting about him from a first impression. "Gentlemen, welcome to my humble estate" He said in a his high-pitched voice, as he snarled and continued speaking "You can call me… Pest, and I will be your guide." Pest had this evil grin as he finished his sentence, skipping off into his palace.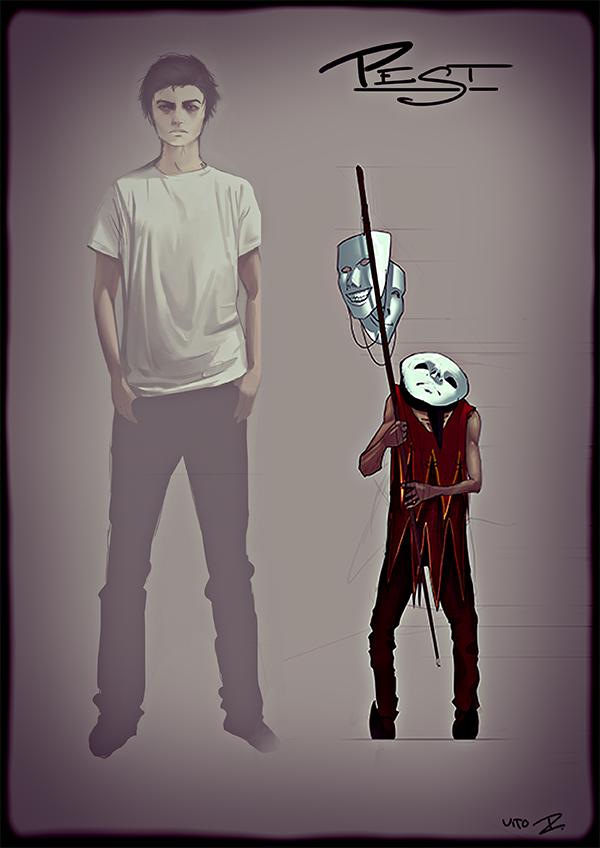 SDES can be played in three different ways. is an episodic horror story with 4 player multiplayer capability. The game is split into three episodes, or "Sessions". Each Session has a set amount of Chapters in which you and your friends can play through together. In some chapters, you will be able to see and interact with your friends, and others you wont see your fellow players at all. In the levels that you don't see your friends, all of the decisions that you are left with will alter how your friends are playing through their part of the level. This makes your gameplay have healthy competition and makes the game that much scarier since your fate and the outcome of your level is actually in the hands of your friends.These are some common questions that people ask about the gameplay of SDES:
I'm not much of a Multiplayer person, What if I want to play alone?
No worries! You can play through every session in single player and you will not miss out on a single thing that everyone else will see in Multiplayer mode. Even better, you can go back and play from the perspective of other players(Player 2, player 3, player 4) and get a totally different experience and some more fresh story every time you play through the game.
Only one of my friends has this game. Even though the game is built for four players, can my friend and I still play without finding two other people?
Yes! The game will automatically adjust to how many players you have and randomize decisions that the two empty player slots could've made so you and your friend can still have a good time together.

What happens if I finish my level in the chapter and I'm still waiting for my friends to finish theirs?One perk of finishing first in SDES is being able to haunt one of your friend's levels as he tries to finish! You get to take a break from being on the edge of your seat and help us scare your friends.

How does each chapter play? Is it just another haunted house walkthrough?
One of my personally favorite parts of SDES is that each chapter has a totally different theme. Some levels will have you attempting to escape, some will puzzle you, and some will pit you in combat against your friends.

You will be trapped inside of Pest's mansion. This seemingly endless house twists and turns with diverse and unique places, and even thought he has created it all for himself, doesn't mean he's skimmed out on making it amazing. This world is dark, evil, confusing, and destructive. It can even be beautiful at times as well.