It's a long time ago since I wrote the last update on March 19th.
But don't think we haven't developed Submerge any further. :)
I'll give you a short list of things we fixed with our Art,Tech and Gamedesign pipeline before the screenshot will appear.
================================
* Known Bug: Switching fast between InBase & LeaveBase could cause multiple music tracks overlapping
- lul: Added current music tracks
* Dummy Hatchery = NoFightBase
* Known Bug: In and after Ragemode it could happen that the NoFight/Fight music crossfades
- lul: Added dummy unit "speech" (random of two files) for
- lul: Added dummy commentator
* Enemy base in range (not working proper yet)
* Life Low/Near Dead/Lost
* In WaitForUnits state the player is now allowed to control the camera
* Added a sphere which shows the radius when player is using a heart (Dummy GFX)
* Known Bug: When two radius' are overlapping the "BuildBase" button disappears even if in range
- lul: Restructured loading of systems at game start
Do you remember the images we showed you the last 6 months. The pictures of the Arcessor, the Berserk and all the other ones? Here they are in action! Enjoy: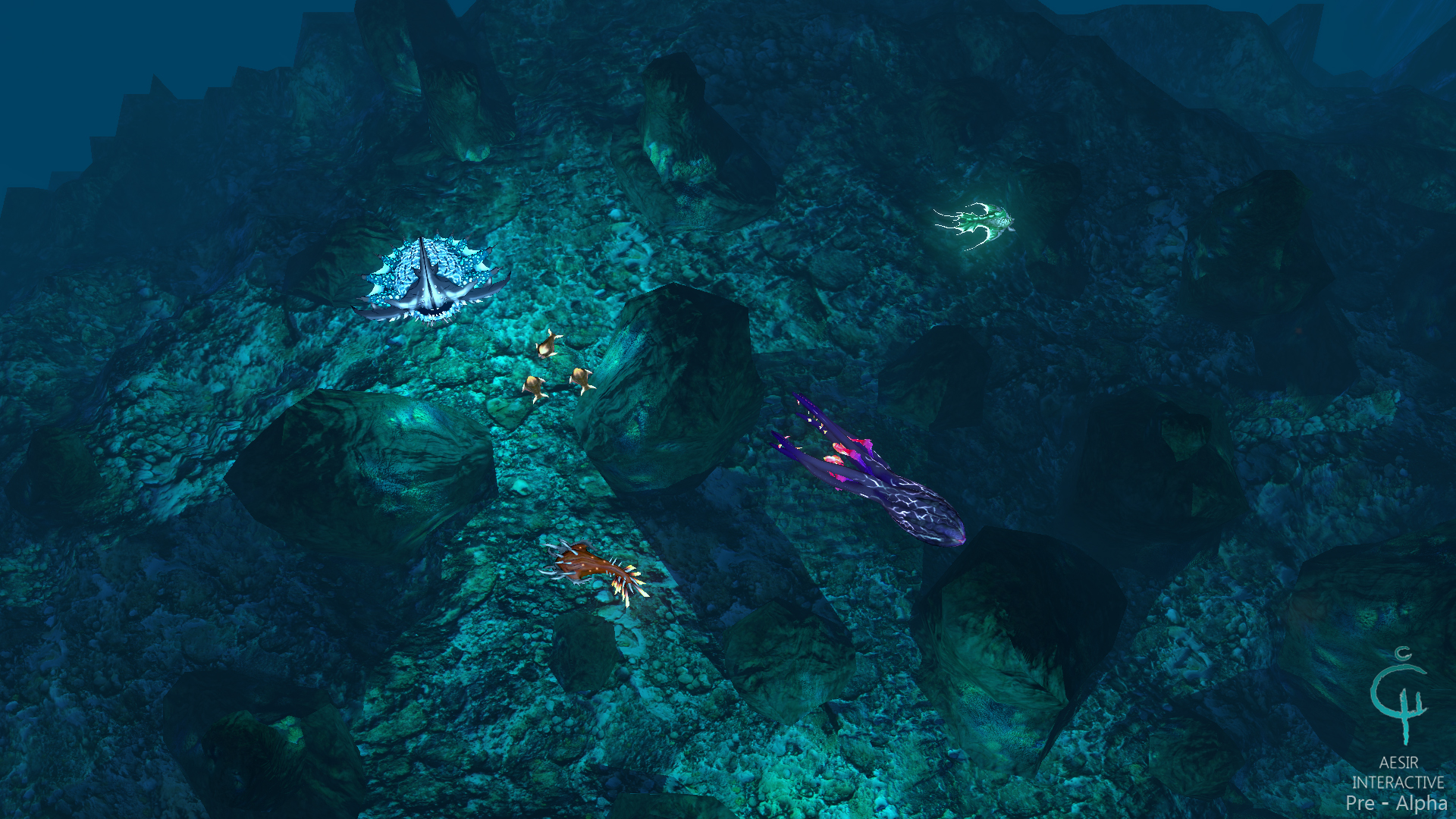 Description: First released ingame screenshot without UI. You can see five different units and a small part of the map. The screenshot was created during alpha tests at March 29th.
You can watch a huge screen at our image section.