Ok, I had the plan to make one big post per month, but that did not work out. Everytime I wanted to create an article I decided it is a better idea to code. So I will continue with my regular tweets.
I did a lot of stuff in the last months. The design for a new game description language is finished. I hope that I can code faster with it once it is implemented!
Here are some screenshot of the new voxel background landscape. In the last version the creation of one segment took 10s. Now it takes 0,1s!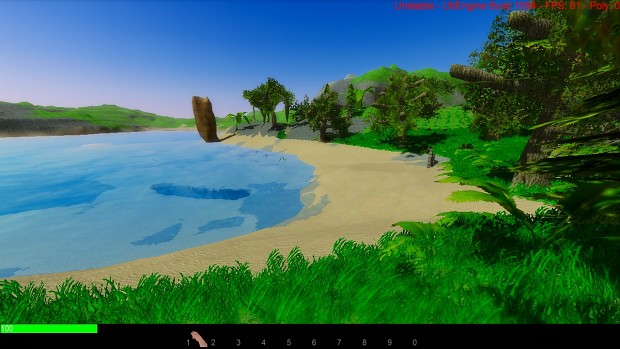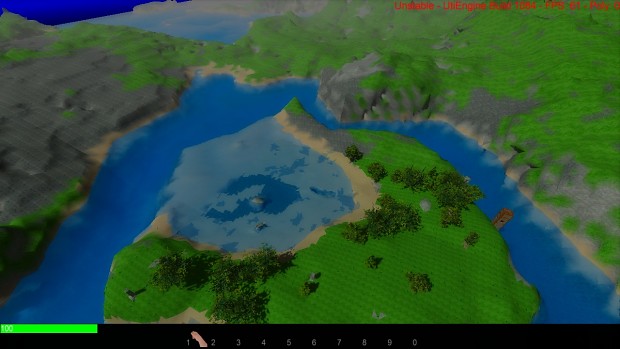 And voila the new dungeons are finished. Only the zombie is a little bit too peaceful (he does not want to attack the player).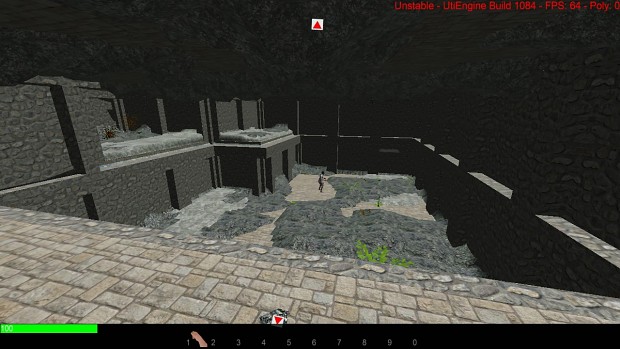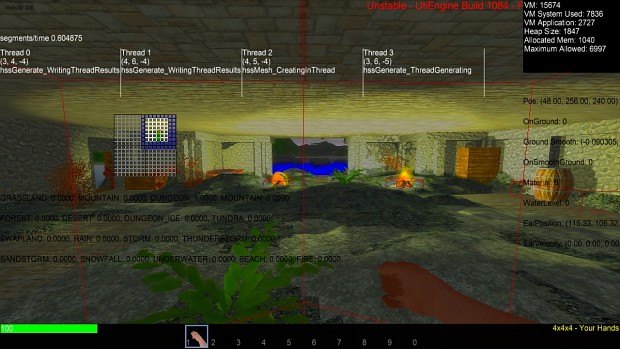 I changed the internal data structure of the game engine in order to be abled to create much larger landscapes. I need to debug this intensively before I can make a new release (or else it could destroy your save games).