The next update in our upcoming title Slave RPG is out now and features a new music player, rebindable controls, a new camping/saving system, and expanded mod support.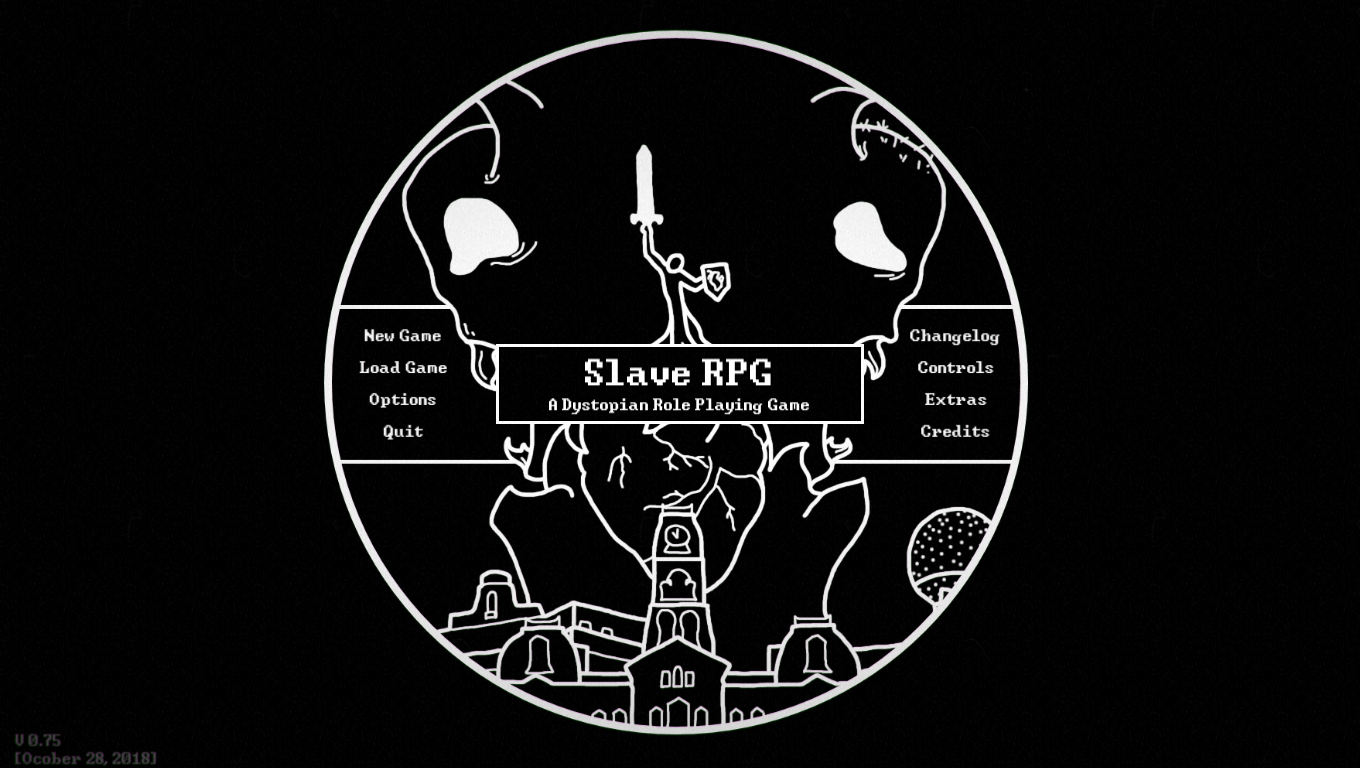 Main Changes:
added a new music player
added fully rebindable controls
added a new camping/saving system
added several new difficulty options
expanded on the modding support
Minor Changes:
added new sound effects
cleaned up the controls
cleaned up combat
Music Player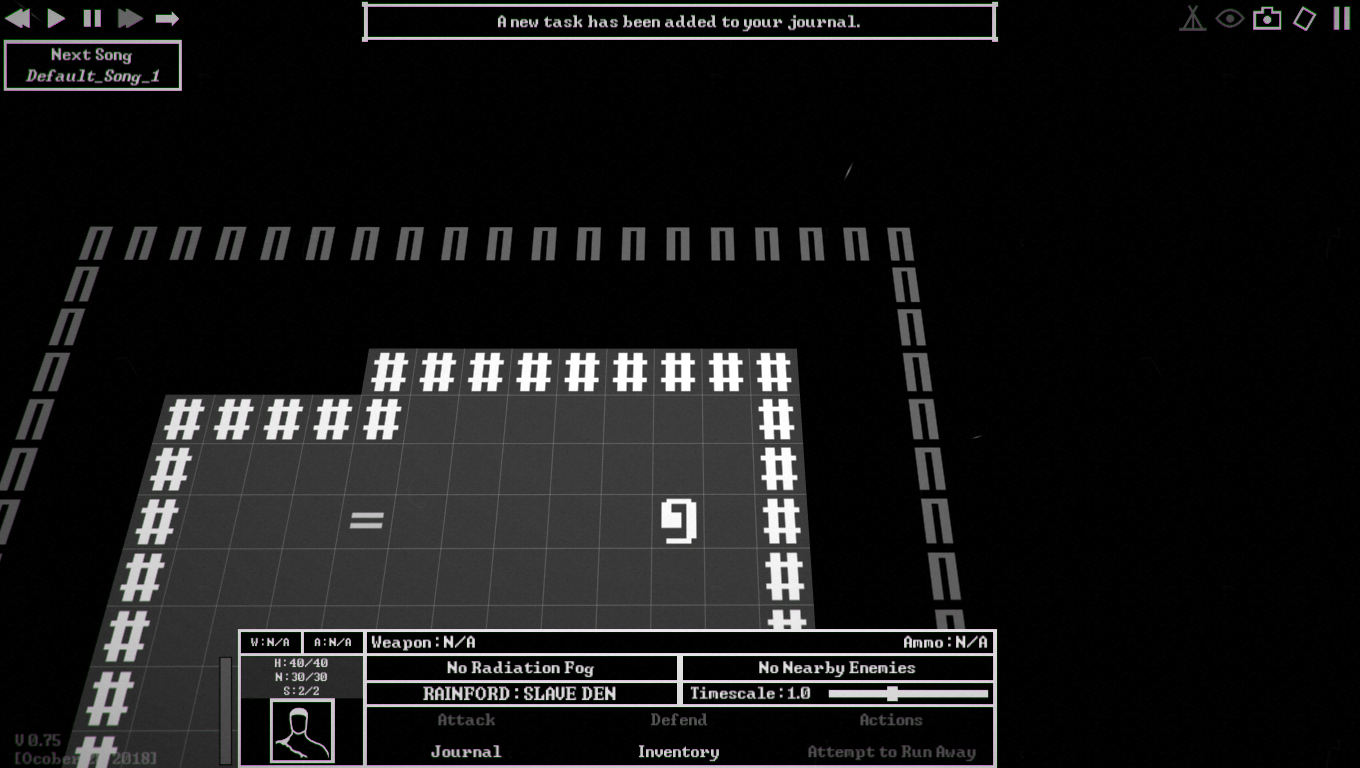 The music so far has been a little lackluster, so not only did we add set songs for both the main menu and the overworld, but we also added a brand new in-game music player that can play any of the songs you own and have on your computer. This does not replace the modding ability for music, but instead will work with it, so you can use both the music player and mods together.
Rebindable Controls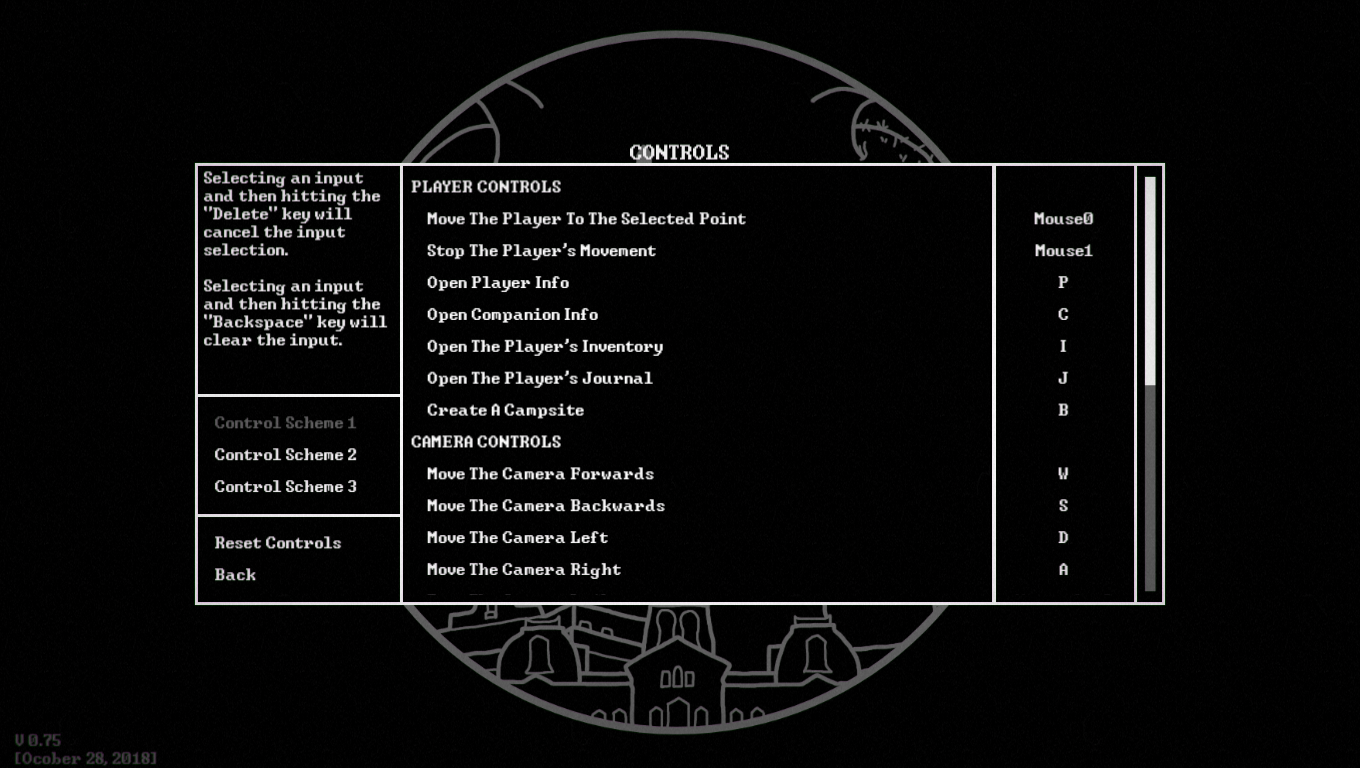 Wow, what an unbelievable accomplishment, allowing players to change the controls of a video game in real time? We know, we know, we are basically gods. You are welcome.
Camping/Saving System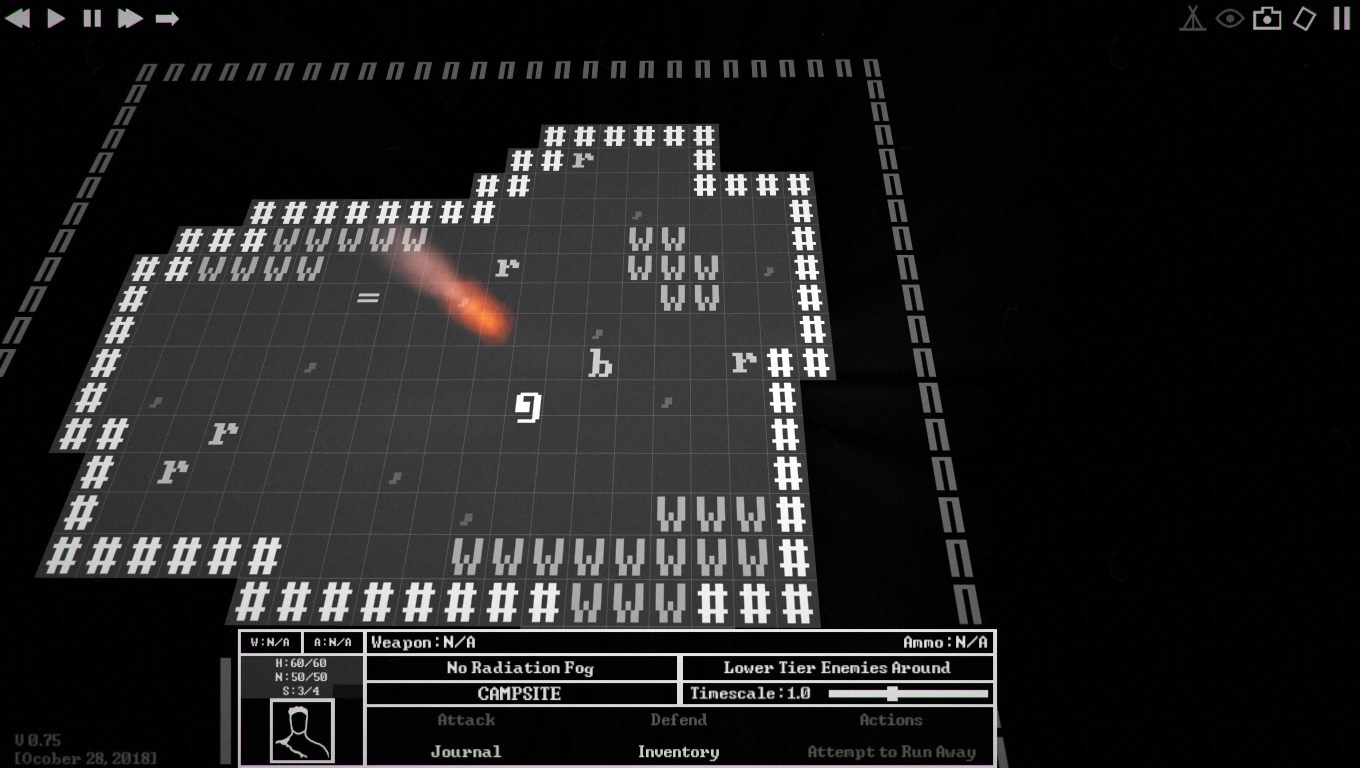 Having the ability to load a saved game at any point is nice, because the player can quickly get out of an unwanted situation, or try again if they feel like things didn't go their way. So while we like having that ability, we still wanted the act of saving to have some pressure behind it and to fit in with the overall game theme, so we limited saving to only happen in towns with an explorable den in them. We know that this could still be troublesome though, so in this update we expanded on the camping system to now have its own explorable area, and to allow players to save almost anywhere they want on the world map. We think of it as similar to the Kingdom Come saving system.
Difficulty Options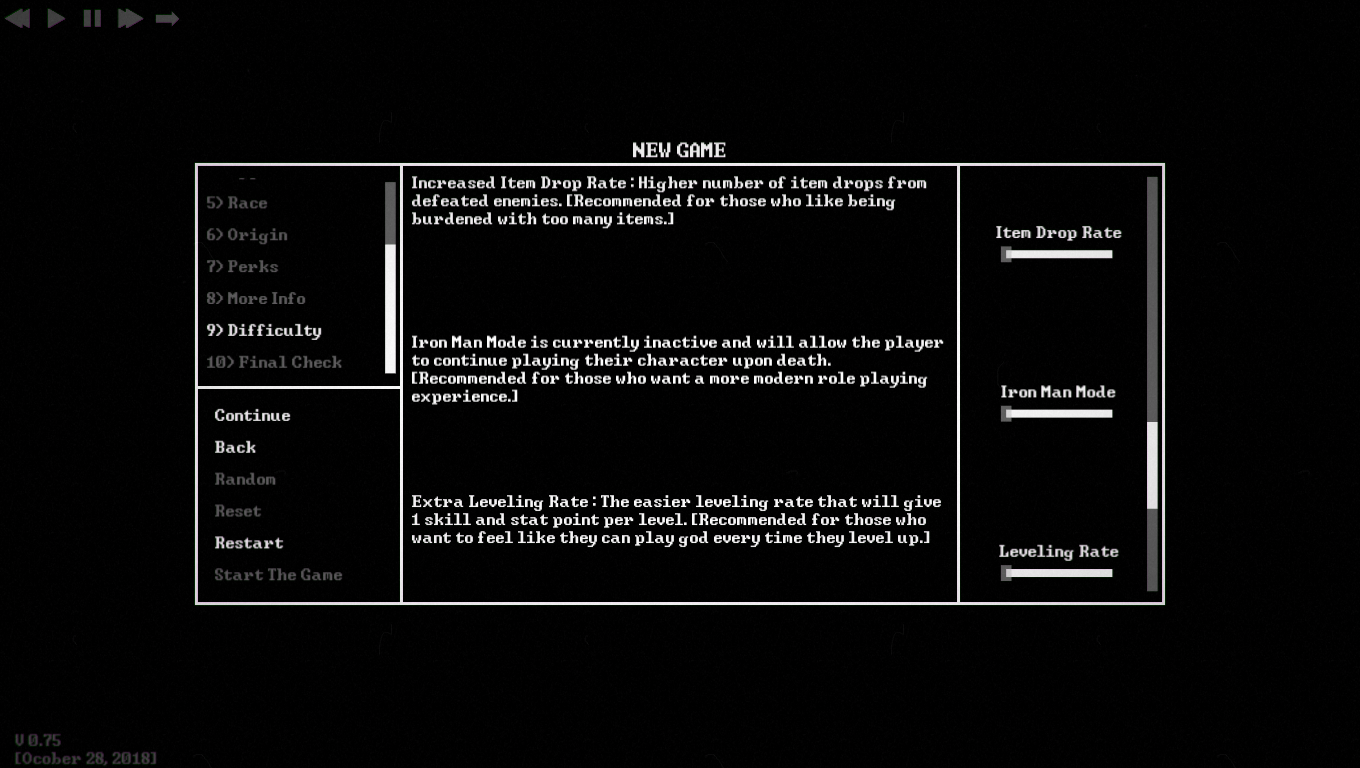 When we play games, we like having the ability to change up the difficulty options to match however we would want to play, or to present more or less of a challenge whenever we would want to. So we added four new difficulty option(durability rate, item drop rate, attack rate, leveling rate), and one new overall difficulty option (Unplayable Difficulty).
Modding Support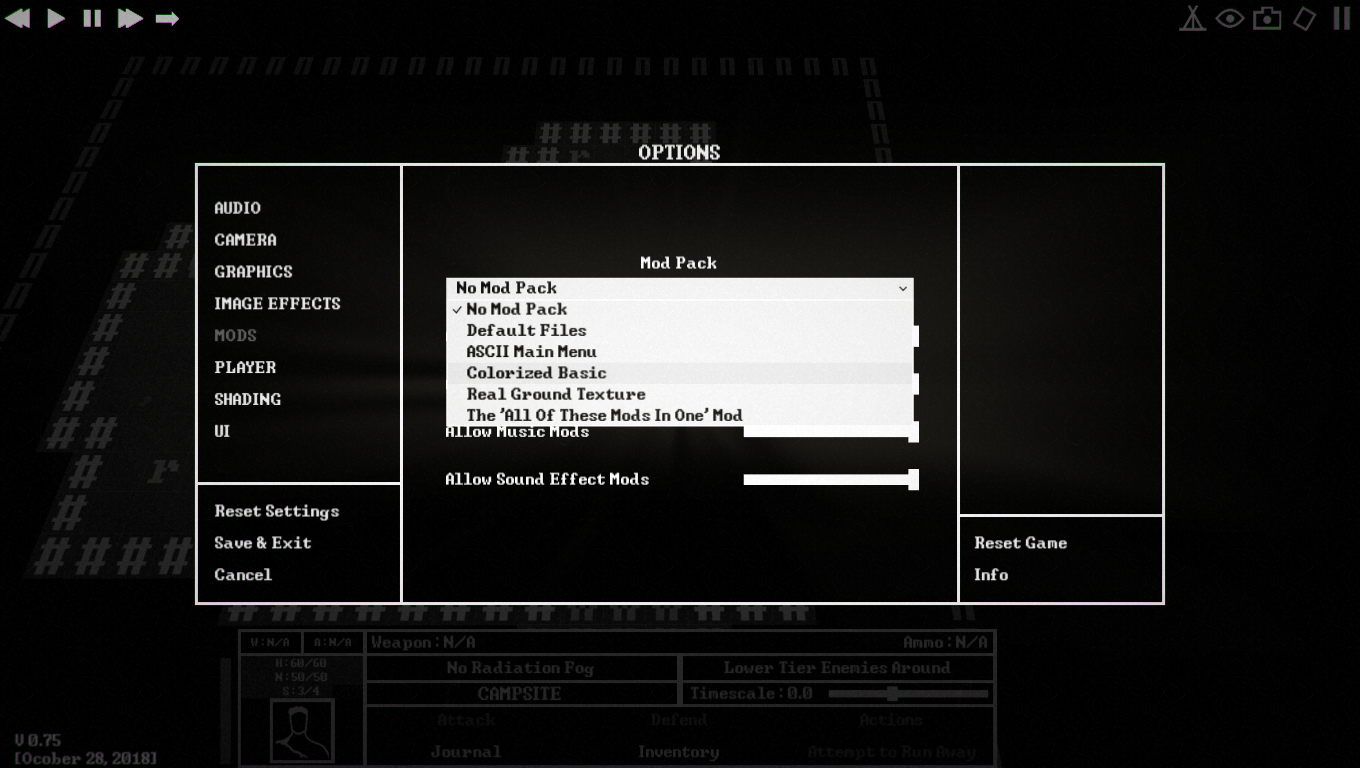 With our last game, Angels That Kill, we were unable to add modding support and get it to work properly like we would have wanted. With this game however, we have been able to do that pretty well so far, and in this update we have touched up the modding capabilities to no longer limit the number of mods to three files, and instead accept however many mods you place in the mods folder.
Additional Changes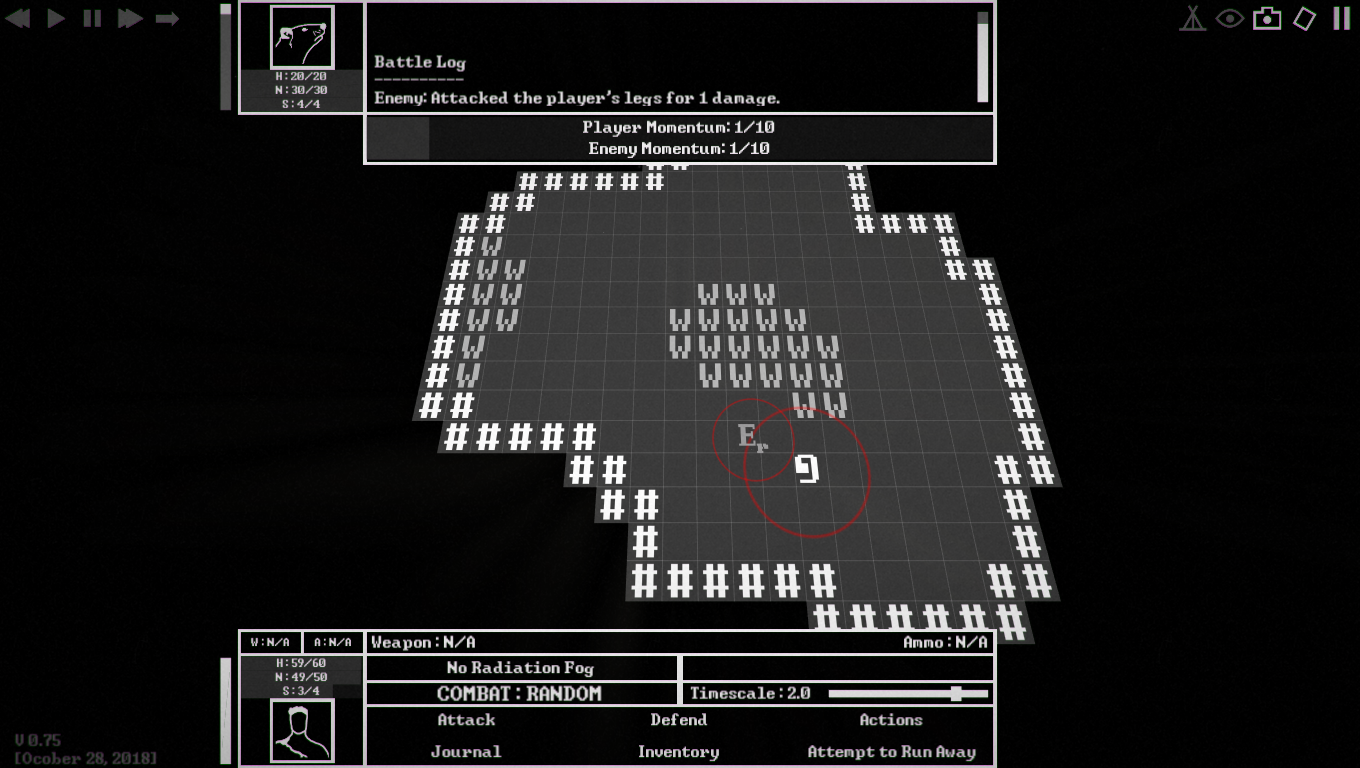 We have also added several new sound effects, while changing some old ones and adding more variant sound effects in combat. On top of adding rebindable controls in this update, we have also added some more hotkeys, changed controls to no longer scale with the in-game time, and improved on the feeling of the controls to be a little "smoother" overall. Finally, we cleaned up combat a bit to put more of an emphasis on the momentum system by changing some mechanics to have more of an effect on it, as well as visibly showing player/companion/enemy attack ranges instead of displaying it via text.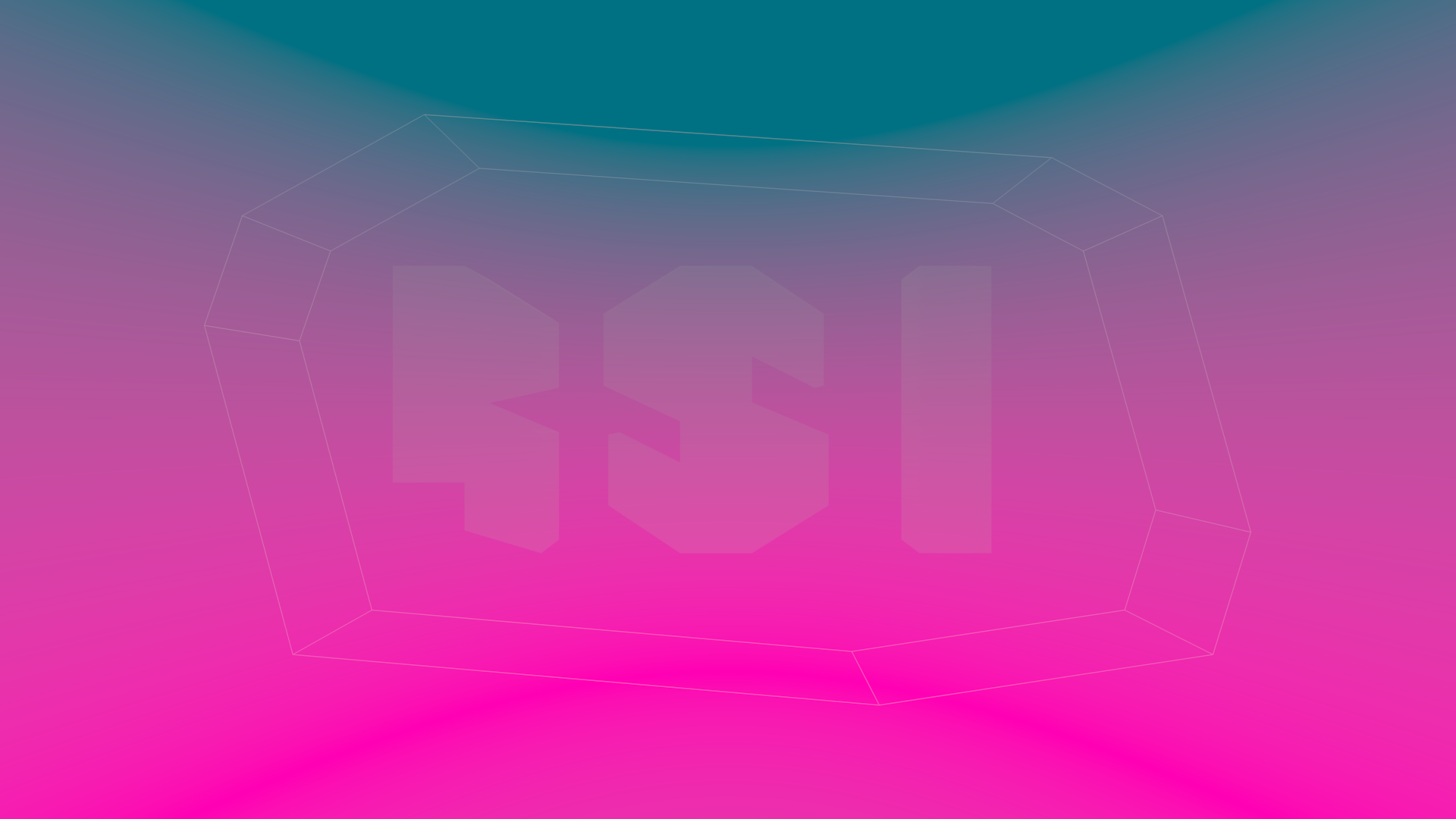 Thank you guys for all of the support so far and we wish you all the best, and have a great day!