Hello again and welcome to the second alpha release in the development of Siege of Turtle Enclave!

(Incase you're in a hurry, you can just download it right here and not read all the cool stuff I wrote...)
As the above video might suggest, the game has come a long way from version 0.1a, and now I'd like to share with you a little of what you can find in the game.
For those of you who have not been keeping track, Siege of Turtle Enclave is a turn based strategy with real time battles and economic management, in the final version players will slowly carve away at enemy territory while expanding their own power and eventually overthrow the enemy stronghold, restoring peace to their homeland.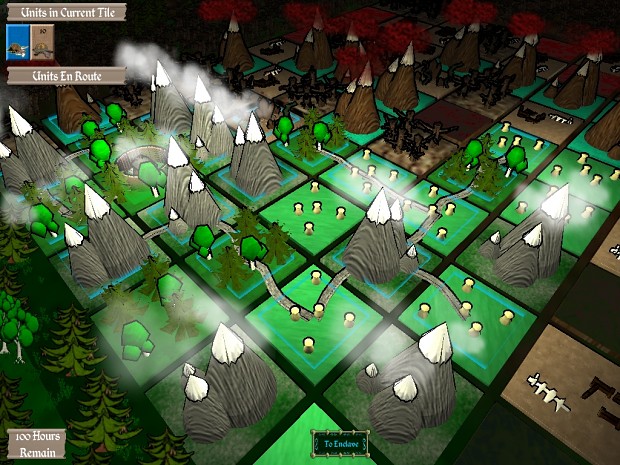 For those of you who already know what the game is all about (and perhaps have played it yourself) you can expect to find more units (twice as many as in 0.1a), lots more buildings, a new technology/research system, a new agricultural system, new enemies to fight, a new movement system, and a much more exciting battle engine with the beginnings of a 'random events' system to make battles more intense. (I've included a 'Changelog' at the end of this article that has more details.)
With the second build complete most of the core features are in place, though the game is far from complete the next build should include all the primary features in some form or other, which shall include (but not limited to) a rock-paper-scissors element for battles, adding deeper tactics, goodie-huts on the world map, to make exploring a lot more fun, a new enemy AI on the world map and in battles, because the current one is just bad, and proper 'siege' events (with catapults!), it is the name of the game after all...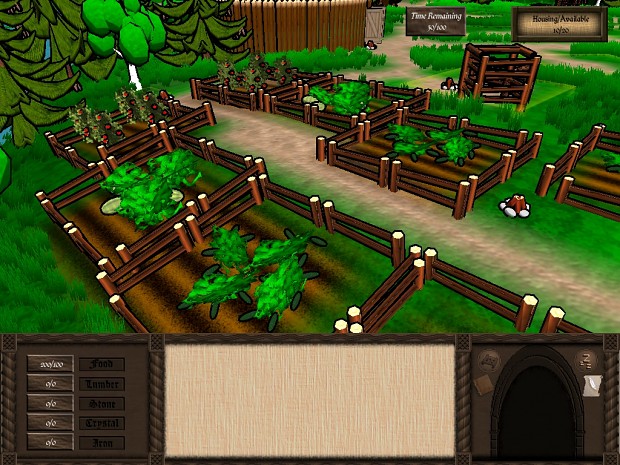 Unfortunately, I must confess that in my eagerness to work on the update, I had completely forgotten to make any kind of proper 'Changelog' as I was working, so I might have forgotten or left out some things...I won't be making that mistake in future updates, but for now I'll just have to list what I can remember...
v0.2a Changelog:
Added New Units:
Turtles:
Hoggva
Armored Grunt
Hunter
Herbalist
Apprentice
Owls:
Added New Buildings:
Metalsmith's Forge
Alchemist's Lab
Library
Uspakr Encampment
Archery Range
Added More Crops:
Added Research (with only a handful of Techs, but it's a start)
Revamped Agriculture
Added Roads (enhance economy, faster movement of armies)
Revamped Movement System (now you actually have to 'plan'!)*
Adjusted AI Progression (more regulated, less random)
Adjusted Costs (for faster startup)
Revamped Battle Engine (more fluid, more reliable, more exciting)
* Returning players should note: Armies' movement is now constrained, selecting a group of units and moving them now marks them as 'En Route' to their targeted tile, making them unable to 'attack and return' as they could in 0.1a, in the early game this is important for protecting the Enclave, don't send the entire army out otherwise when you hit End Turn the enemy might just walk in and take the Enclave...Game Over.
Once again thanks for reading, I hope you all are enjoying this project as much as I am, until next time,
KingHeftig.
PS: Don't forget to Like us on Facebook and Follow us on Twitter!