New Features
This week I have added a new Capture the flag map called Payload. For this map I have gone with a Chinese old town theme contrasted with a modern city development in the background. This map offers a sneaky close quarters lower route with a more open risky higher route. The map is designed inversely symmetrical.
Here is what the blockout looked like for this map. Which provided gave me a quick way of testing the play ability of the map without having to worry about art. This phase is an important part and where changes to the level design should be made.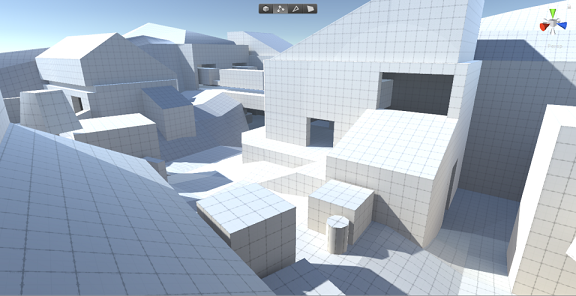 The following image shows important lines of sight that between the attacker and defenders, which encourages defenders to move from cover otherwise giving the attackers the height advantage.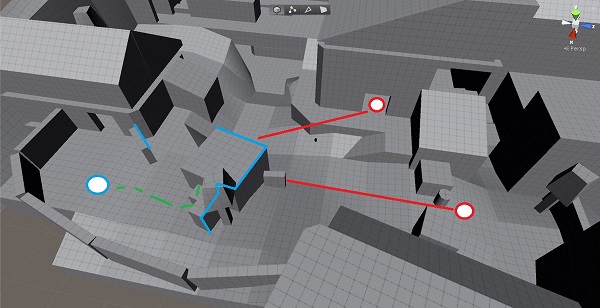 This is how the completed map looks with all the art created !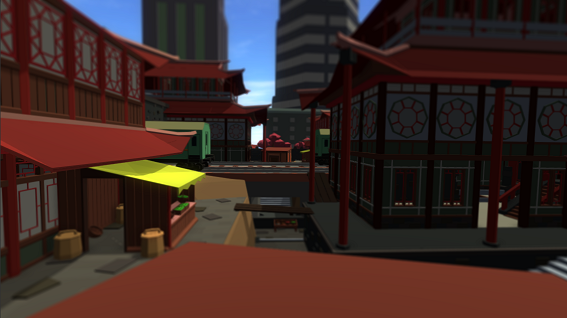 The GIF below is an overview of the payload map with all art implemented.
The game has also had a major UI makeover. Most of the UI has been updated and replaced,
the player HUD UI has not yet been touched yet and is the remaining piece of UI to work on. All the menu UI has been ripped out and replaced. The UI should feel a lot more interactive now also with buttons being highlighted on mouse over and buttons also changing appearance when clicked.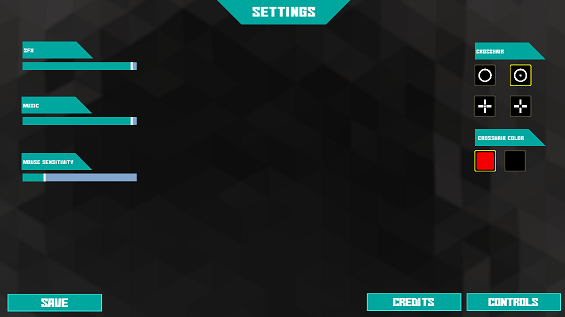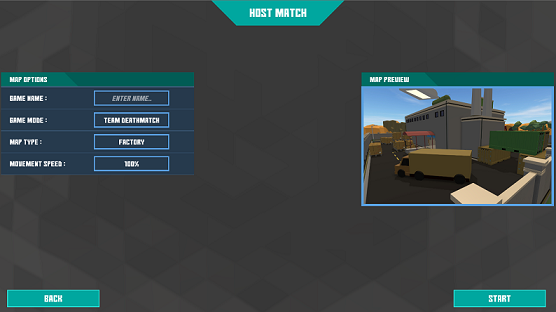 Changes/Adjustments
I did some optimization this week also, and the graphics settings on start up now have a bigger impact for those who are not getting good performance.
All maps now have occlusion culling in an attempt to increase performance. This should help more with frame drops rather than average frame rate.
Changing the graphics settings should now actually have an impact on performance. This biggest issue before that was causing low frames and poor performance was that even on lowest graphics settings post processing effects were not being disabled.
I tested the game before and after these changes on an older PC and the frames were between 40-50 fps before the change and 180-200 fps after all the optimization changes this week.
Bug fixes
Fixed issue where players cursor would not be visible this was caused by a conflict with the player and cursor lock mode.