Run For Cover is a mix between XCOM and FTL. You control a team of soldiers trying to escape enemy territory after a mission gone wrong. The team is chased by the enemy and forced to just keep moving. Tough choices are guaranteed. Think of turn-based battles in a procedurally generated world where the map is constantly expanded as you fight your way through it. Your soldiers gain experience with every step they take and unlock powerful abilities. The game is currently in early development and features a basic set of skills and multiple randomly generated areas. The game is currently just a prototype and and therefore completely free!
Play the game: Run For Cover on Itch.io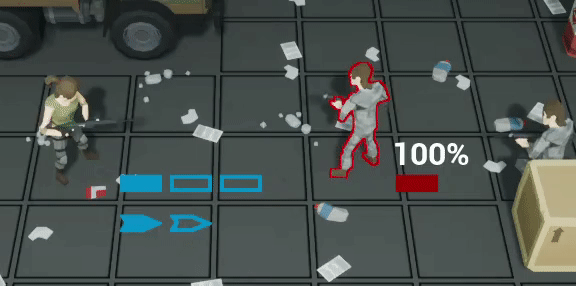 Upcoming Features for the free Prototype:
More Variation for the Content Generator
More Quest and Enemy Types
Unique Set of Skills for your Units
Inventory System
Story and Dialogue.
Improved UI Design
This video shows the current state of the game:
This message ends with a bang.