Little progress demonstration. You saw previous screens. It's a stage of quality, points which we easy can reach. But this is only first step in our long and dark way to Gamersville. We made many tests to check our arsenal in Unity3D, but more than many - we need to do in future. Here few of them.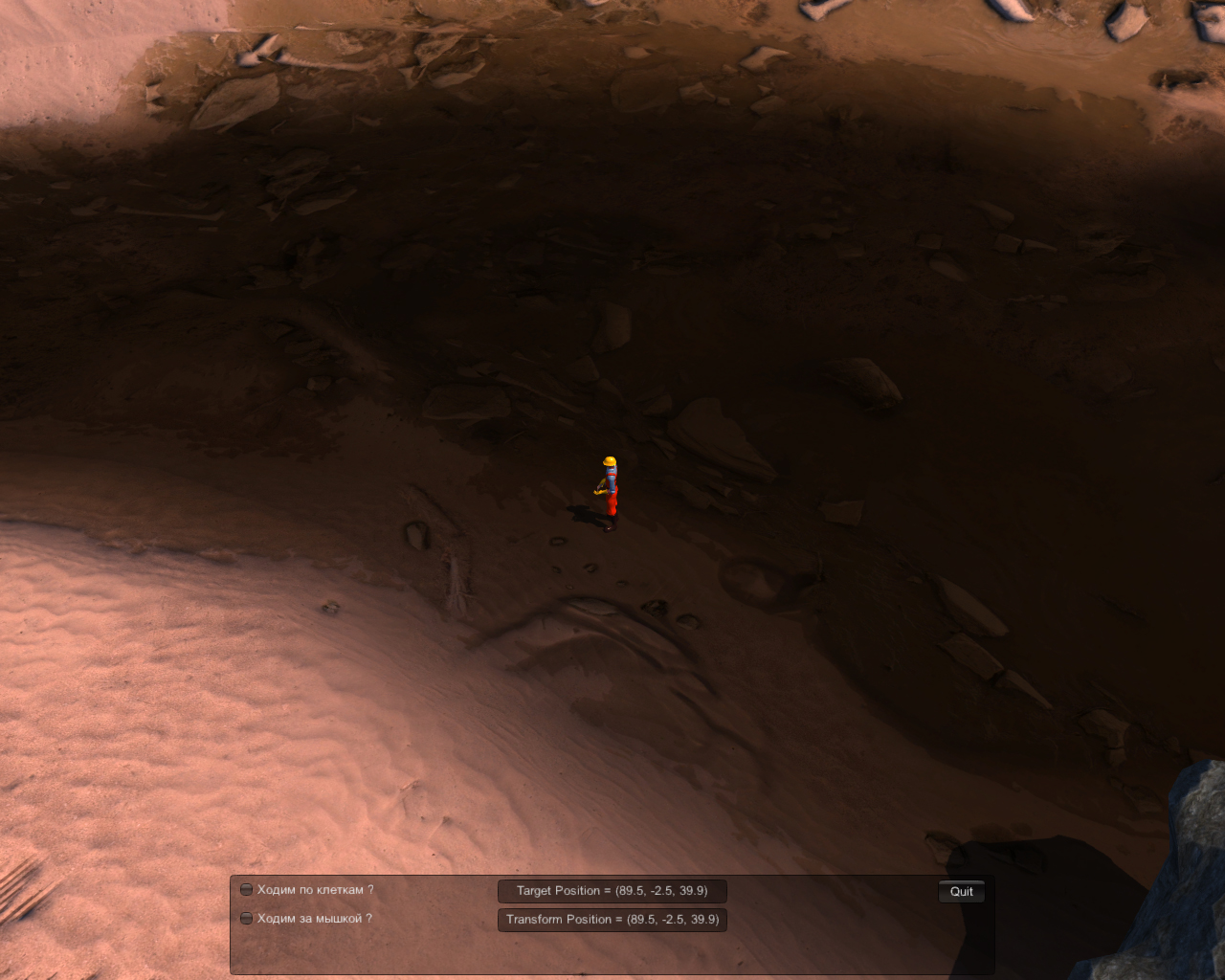 We very love Rage game as incredible painting and first fully unique PA world in game industry. And in few moment we want to reach a minimum part of quality which was demonstrate to us Id Software. At least one finger of Rage (smile). Of course is a hard task for two guys. But we hope that we can find alternate, hybrid vay to make good image of game.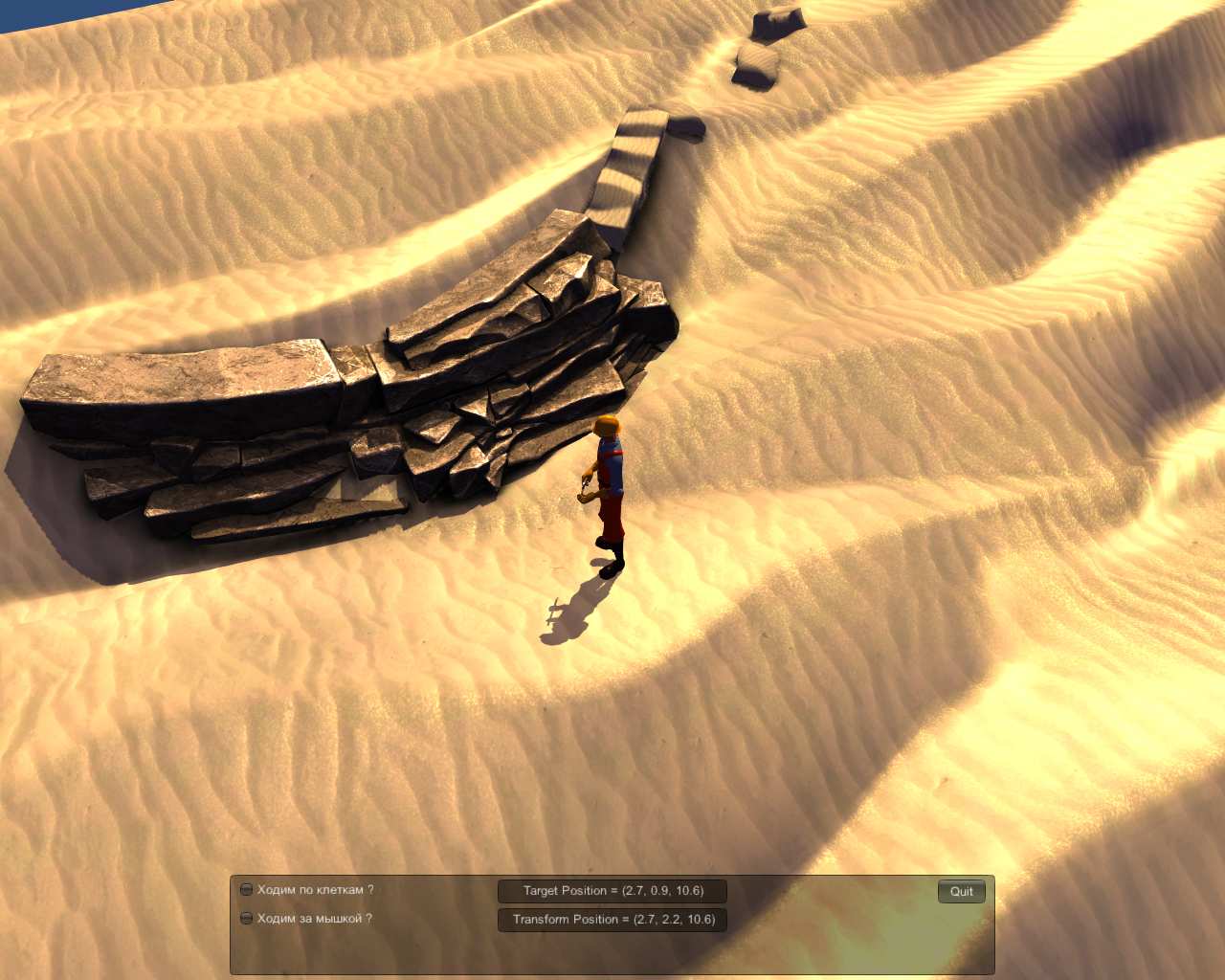 For long range environments full of wasteland we prepare different landscapes combined from dunes, and special unique locations. Easy way here was make just a texture of sand and forget about it. In case of Game Art easy way - is easy way to reach Trashville, but not a Gamersville. So we work with landscapes, sand and dunes.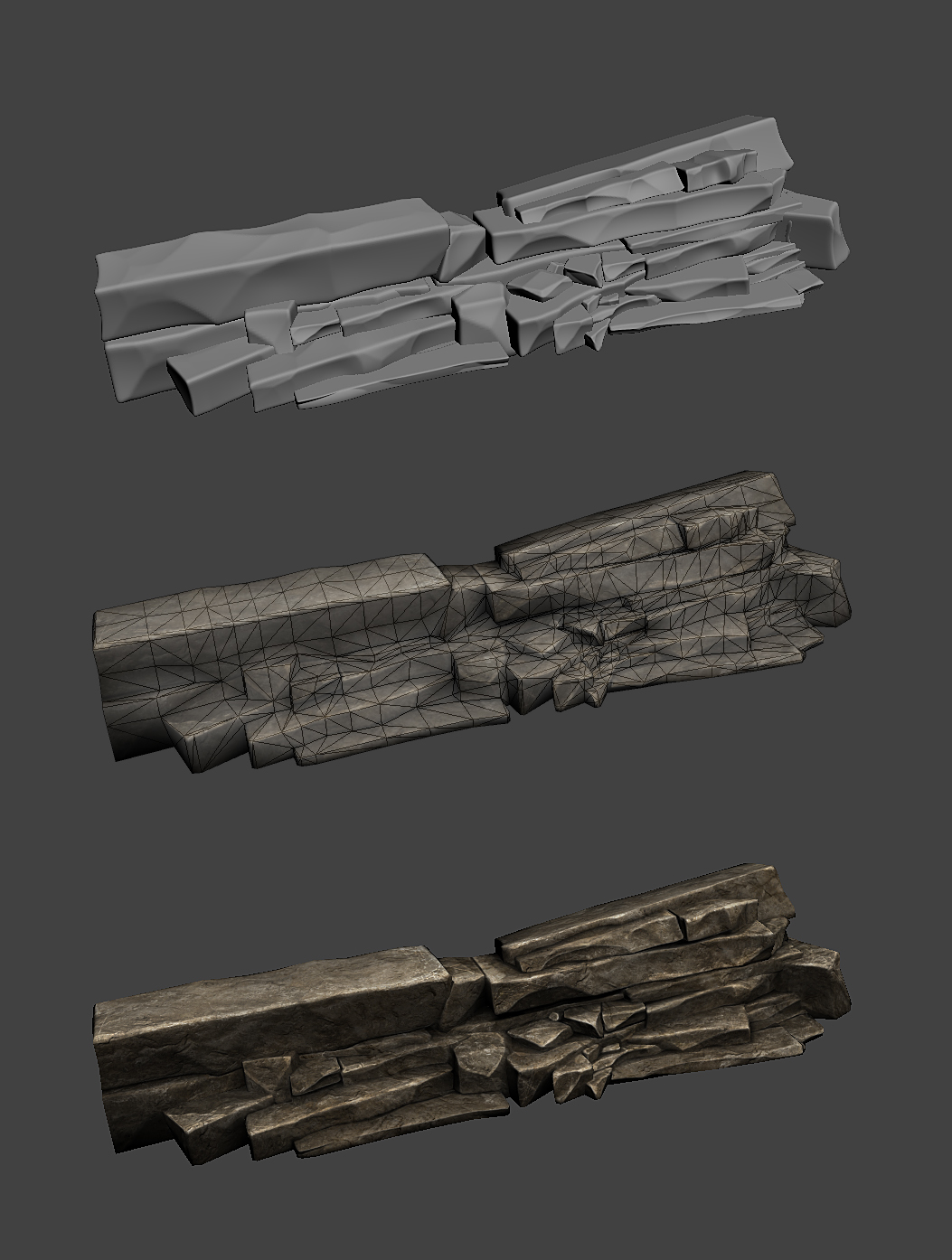 Is a typical object in the large level which we preparing for demonstration. This is typical for triple-A games object (would better to say, ordinary), but is not typical for indie games with low cost of development. But we must check how really we can overload level of quality of visual. What we can reach of Unity3D. Because many of gamers at this time think about Unity3D as low-cost-budget engine. I think that this isn't true. And low-cost, first of all touchin question of game-content. Engine - just engine. Just a render. And only dev take responsibility for visual of game. Not a little engine.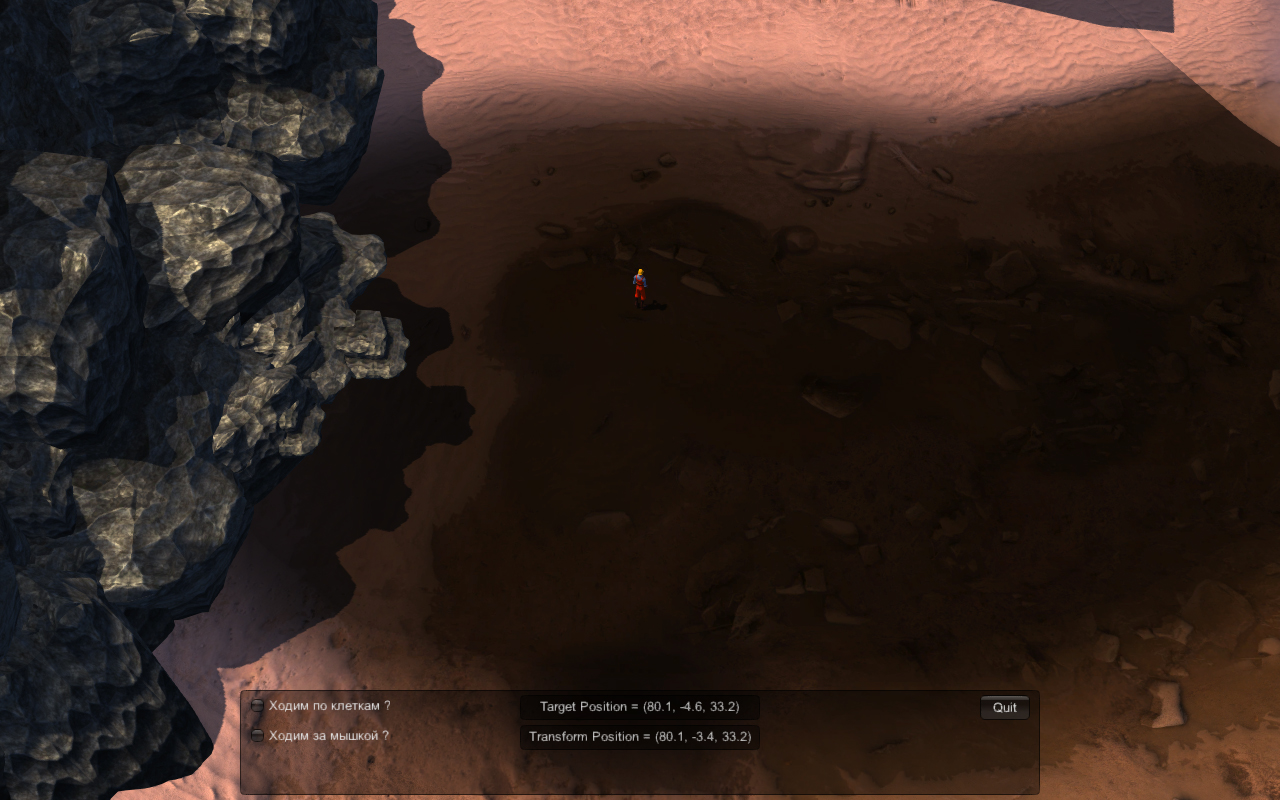 This is generated rocks. Of course not in Unity3D, but it was can implemented in game. Rock like this very easy in development but also you can see is very uniformly monotonous in case of facture and texture. Is a "price" of object with large volumes. Maybe we can use this tech on side rocks. Somewhere behind the scenes.
Note: This is not a game screen. This is a technician researches. Real screens you can see at the end of the summer. When we public images of first game location. Thanks for your time. And stay tune! If you want to stay or tune, of course. Have a nice day.