Let's start with Pin who happens to be a drug-addict and also an informant for the Devoters. He dwells in the slums and knows every dark corner of that district. Pin proves to be useful but still somehow unreliable source of information. He is yet to play quite a bigger role in our spectacle.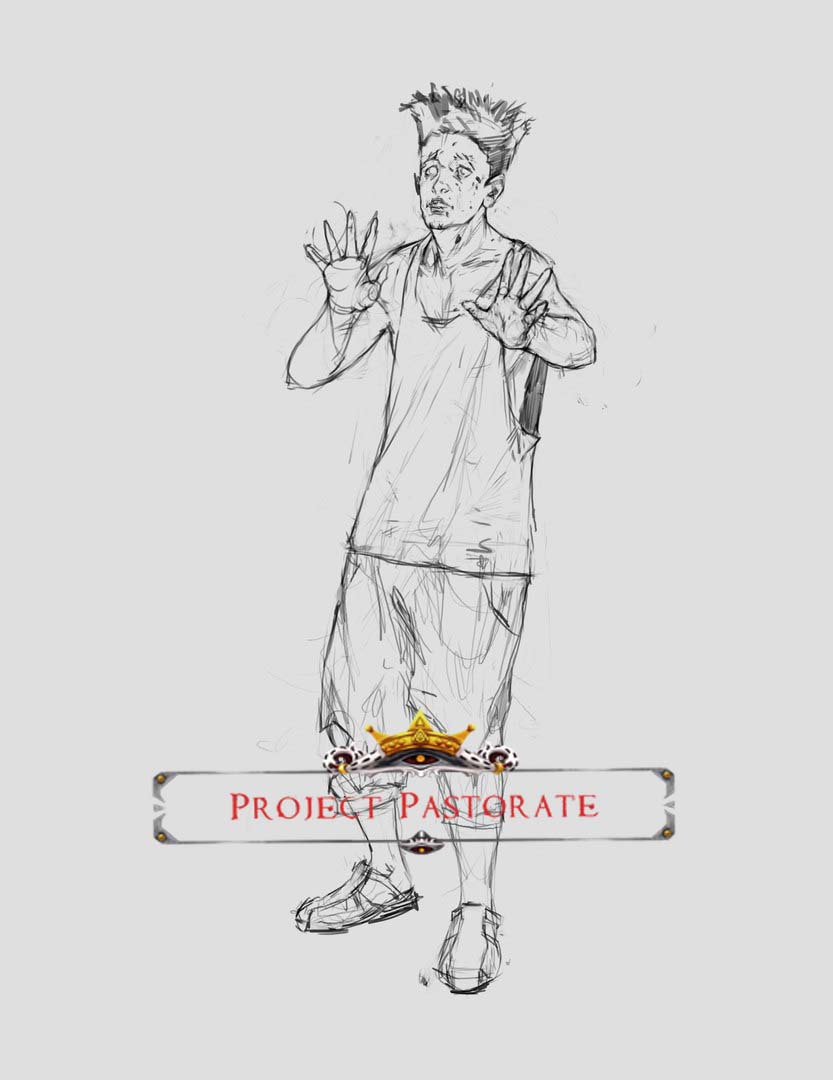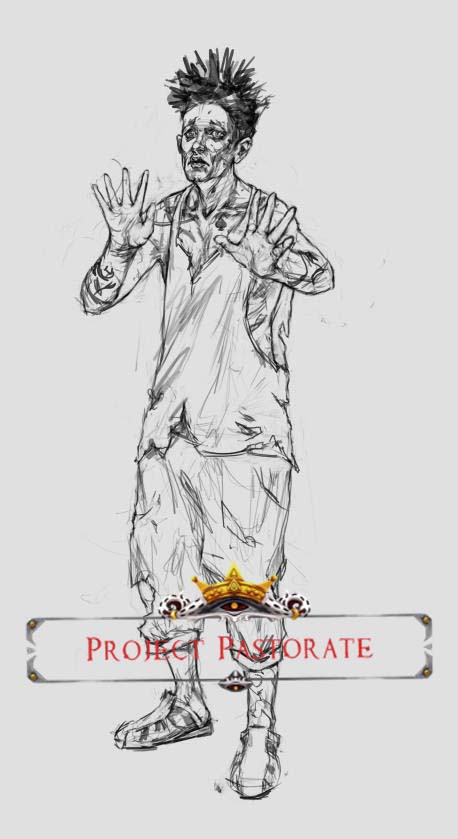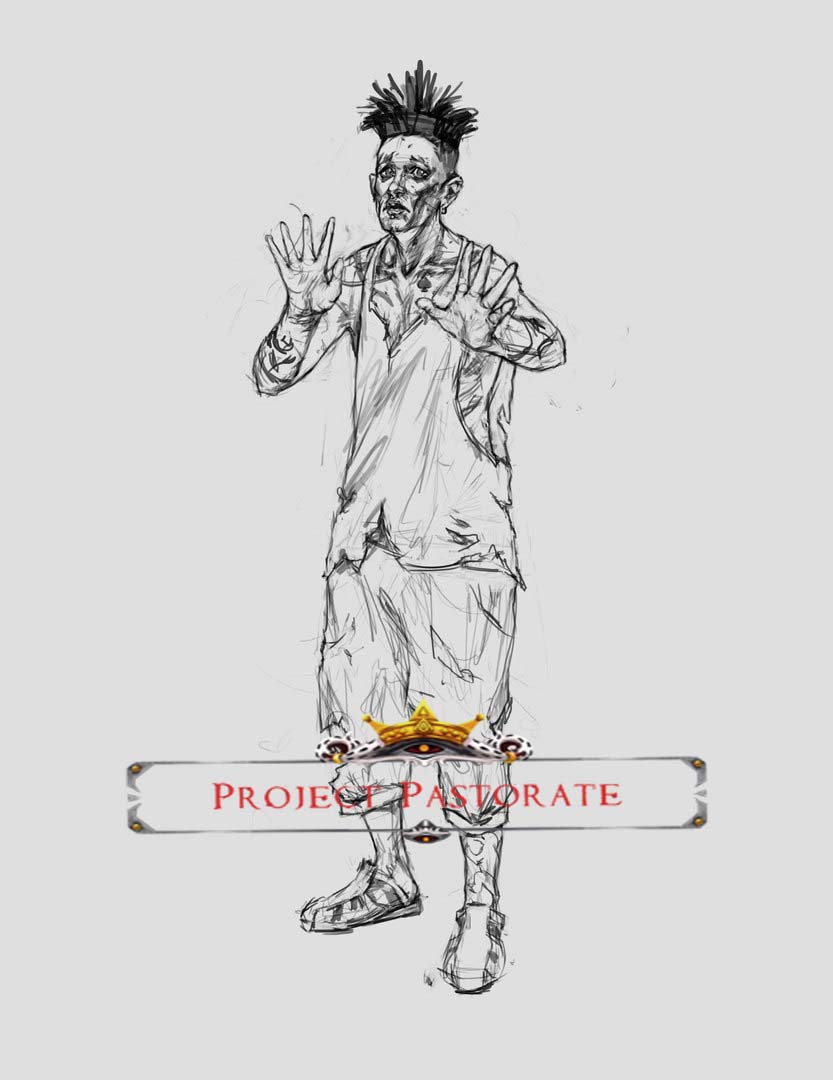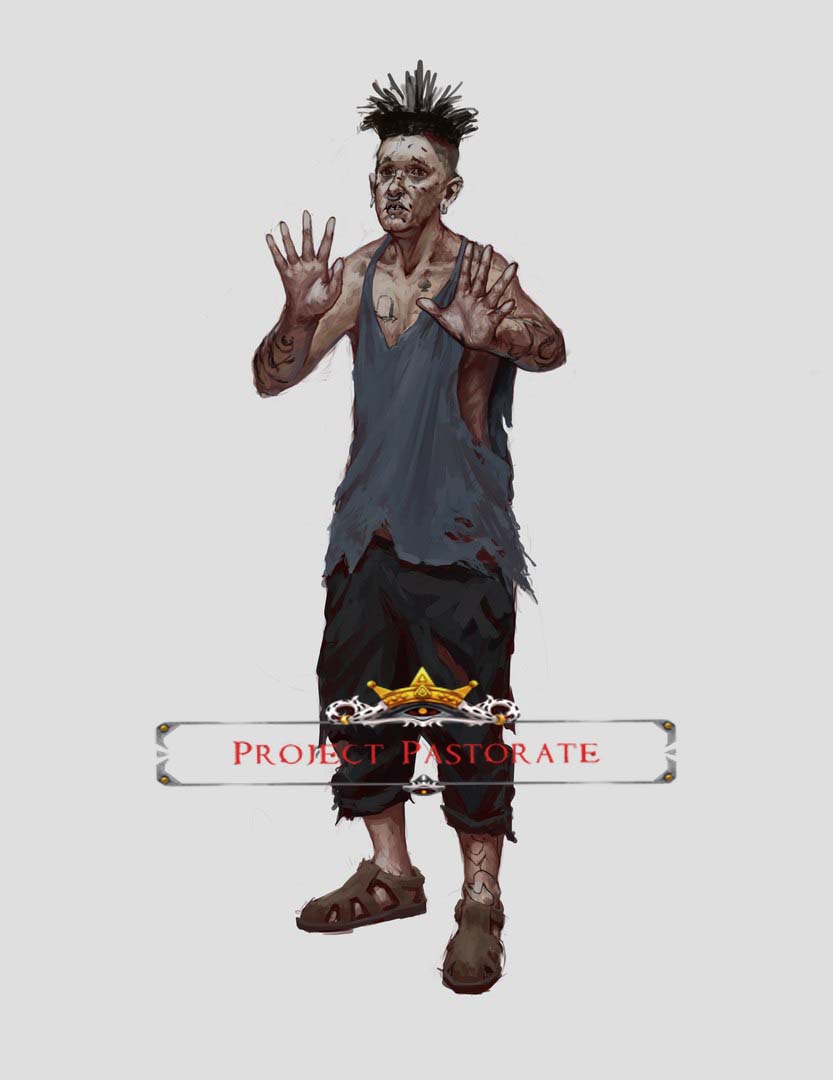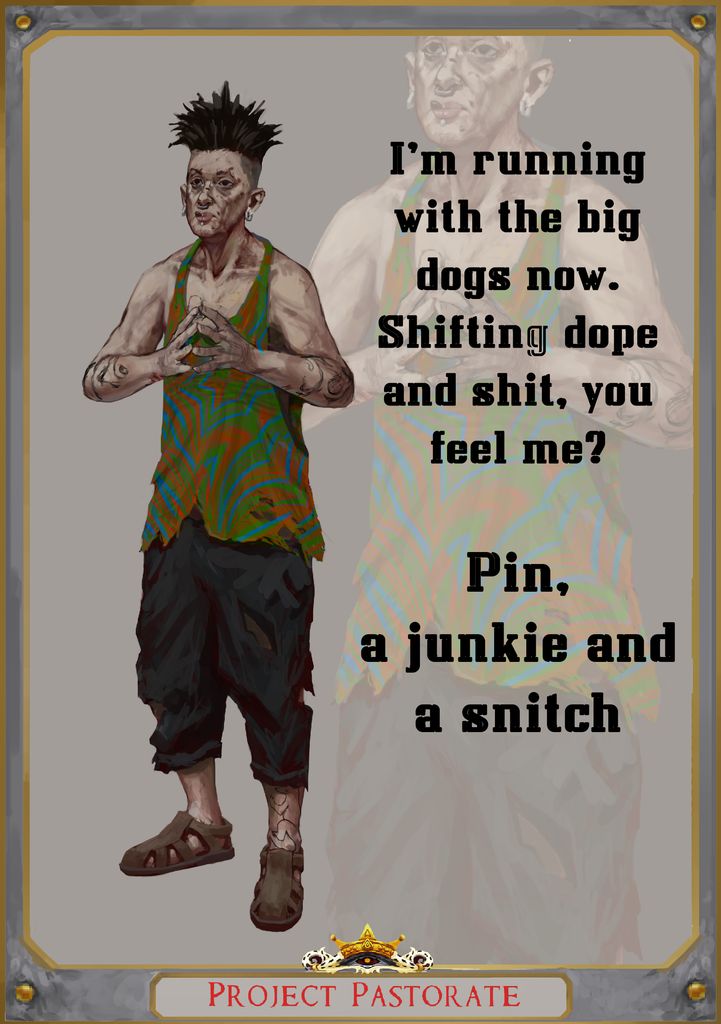 In demo version of the game Pin wears the same clothes, although in full version we changed his wardrobe for every scene he appears in. He laso features 3 different poses in the game.
---
For the second part of this devlog I'd like to show step-by-step process of how we made the title animation for this episode. The concept has undergone quite a few amendments along the way including disappearing of the tattooist hand.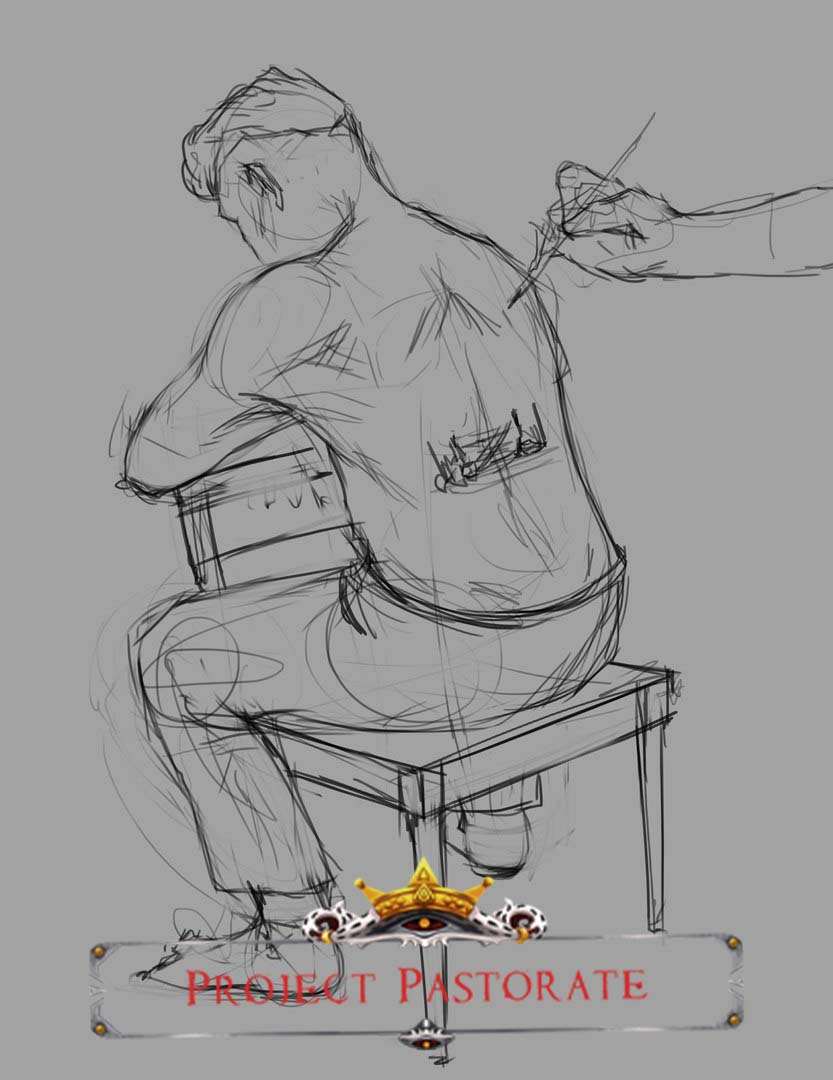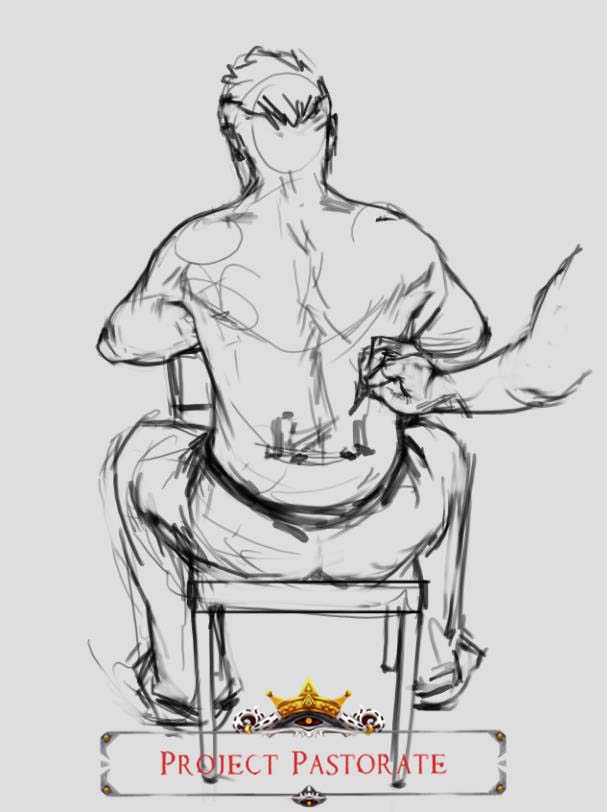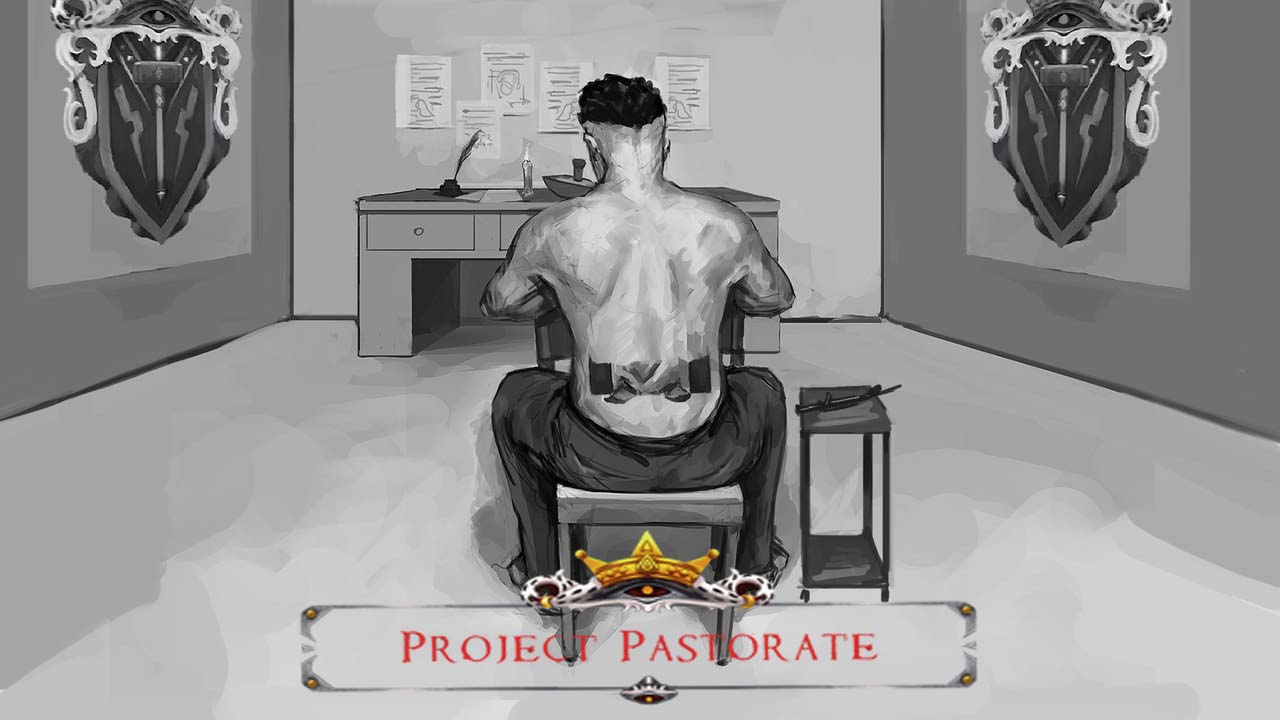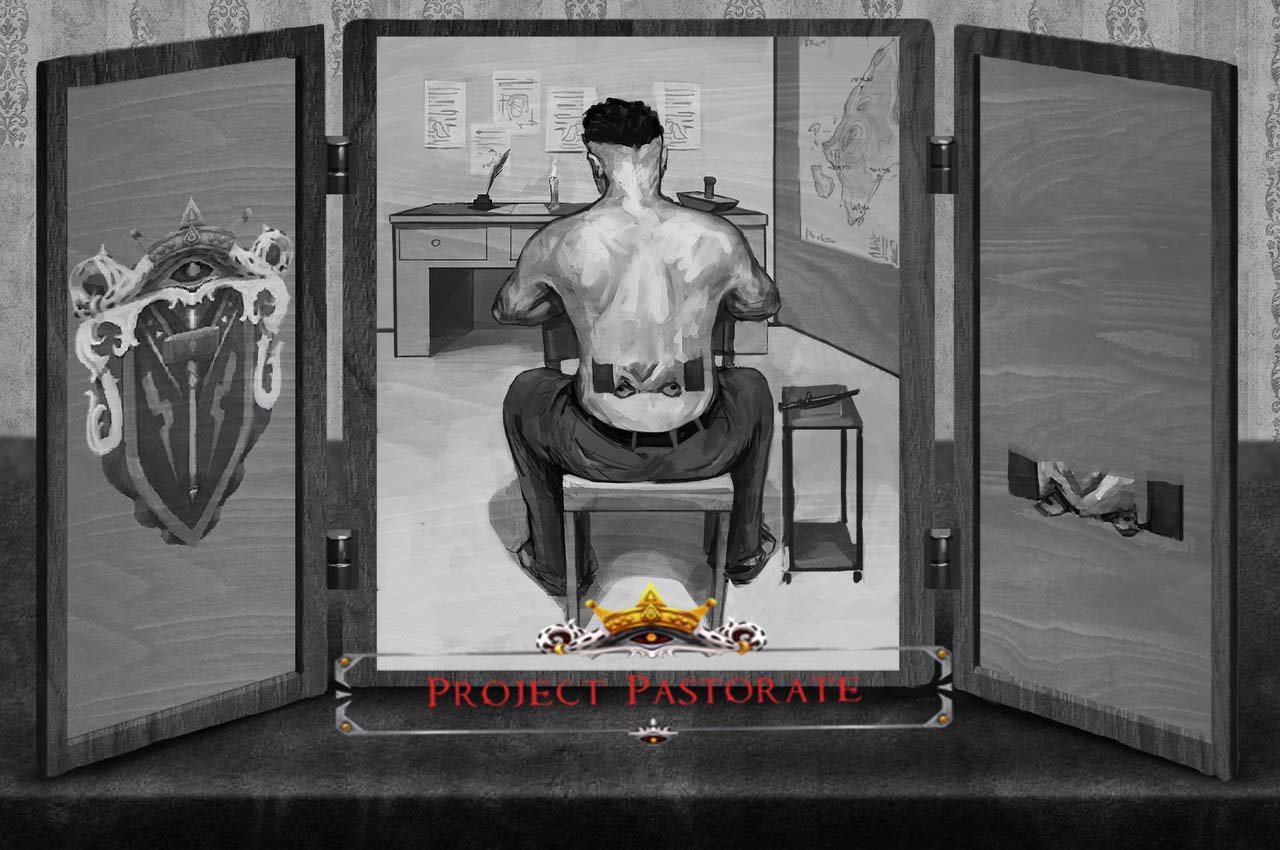 ---
Please stay tuned for updates and new info for Project Pastorate. Soon (before the release which is bound to occur shortly) we will have other news.
Thank you very much for your attention, ladies and gents.

Steam page:
Store.steampowered.com
Demo:
Psyrob.itch.io
Twitter:
Twitter.com
FB:
Facebook.com