Let's start with the the updated look of the Main menu: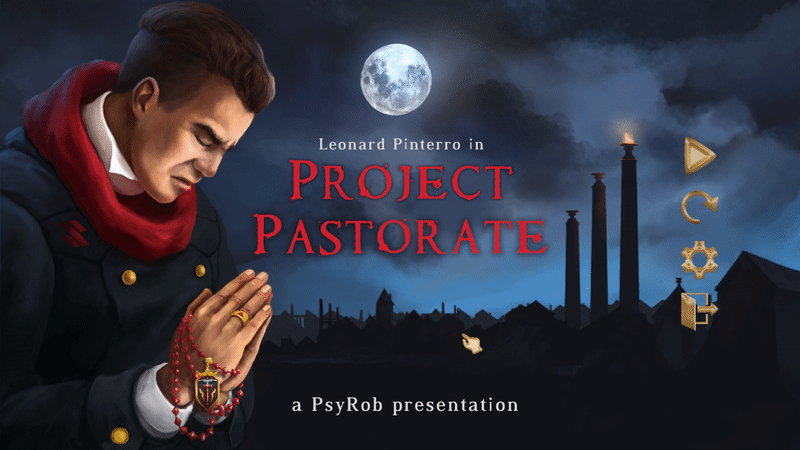 Moving on now to the real stuff now. Yay!
These are some of the characters that you will meet in the First episode of the game. They are very pleasant and cheerful people as you can see.
You will feel very welcome once in their company. Making new friends is always a good thing, right?
If you will behave yourself they even may spare your life.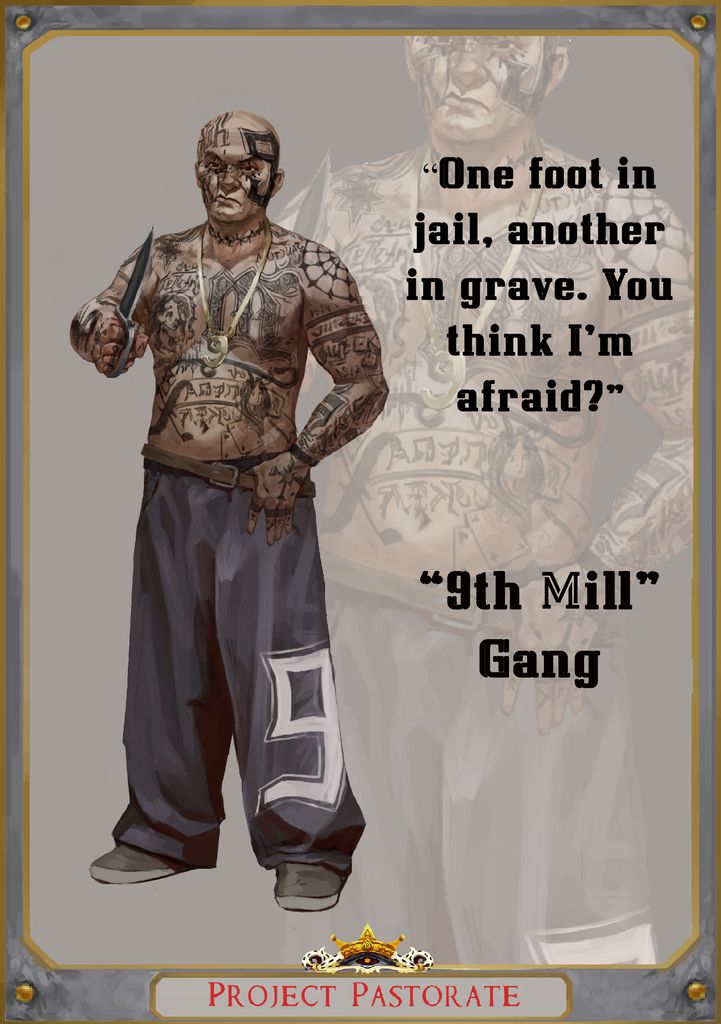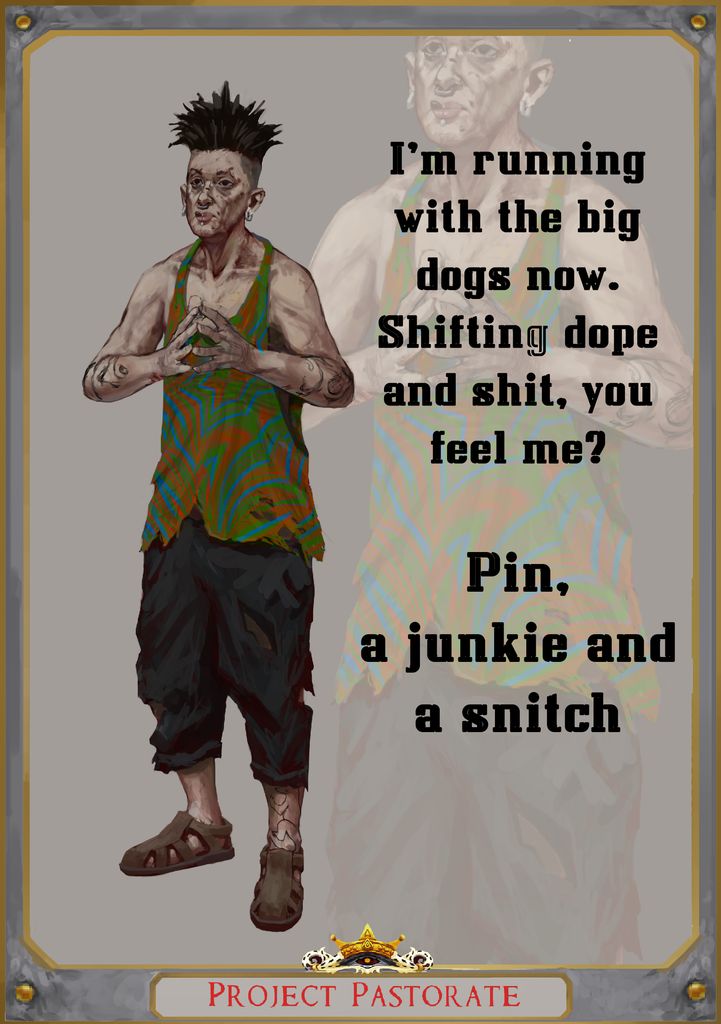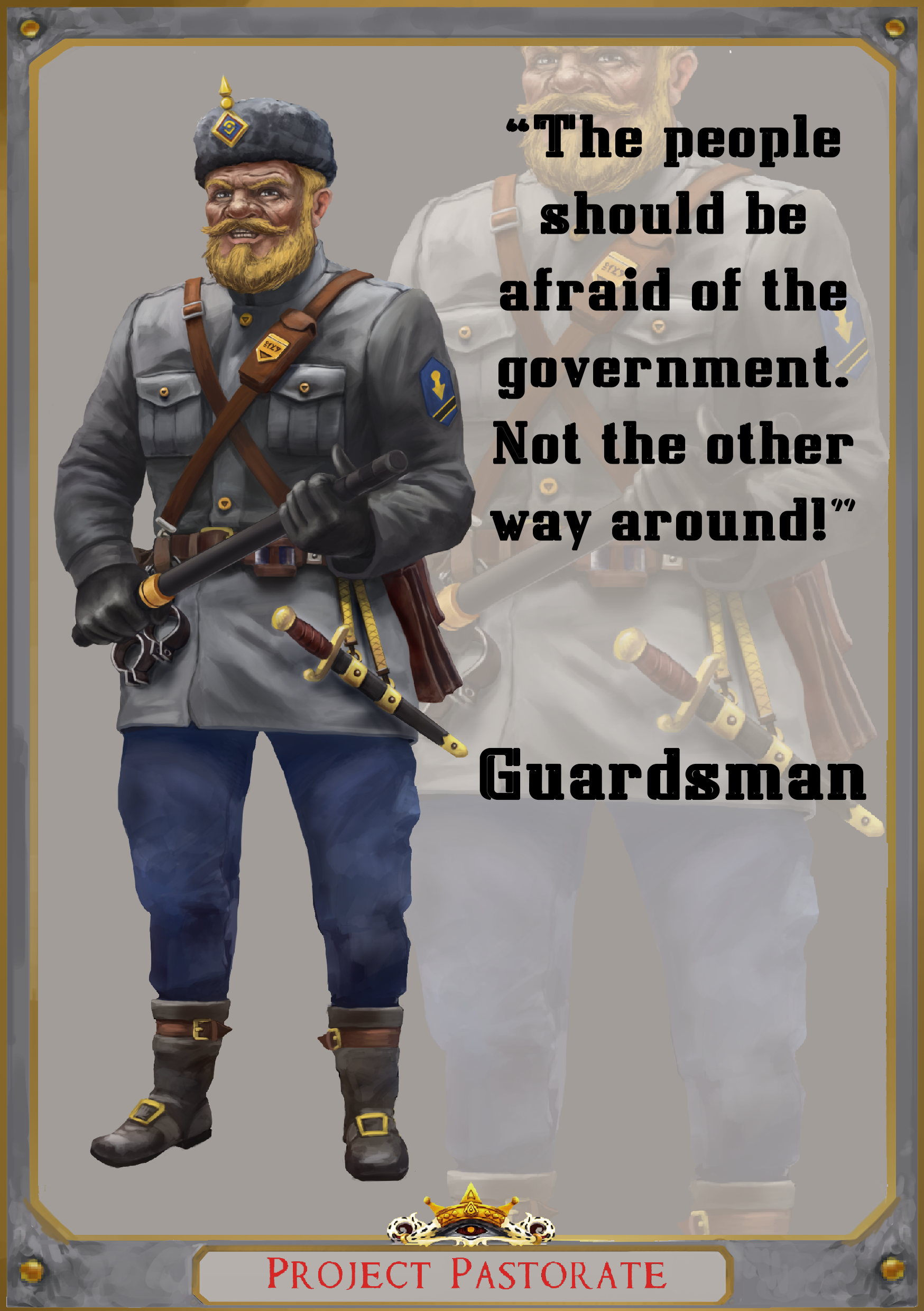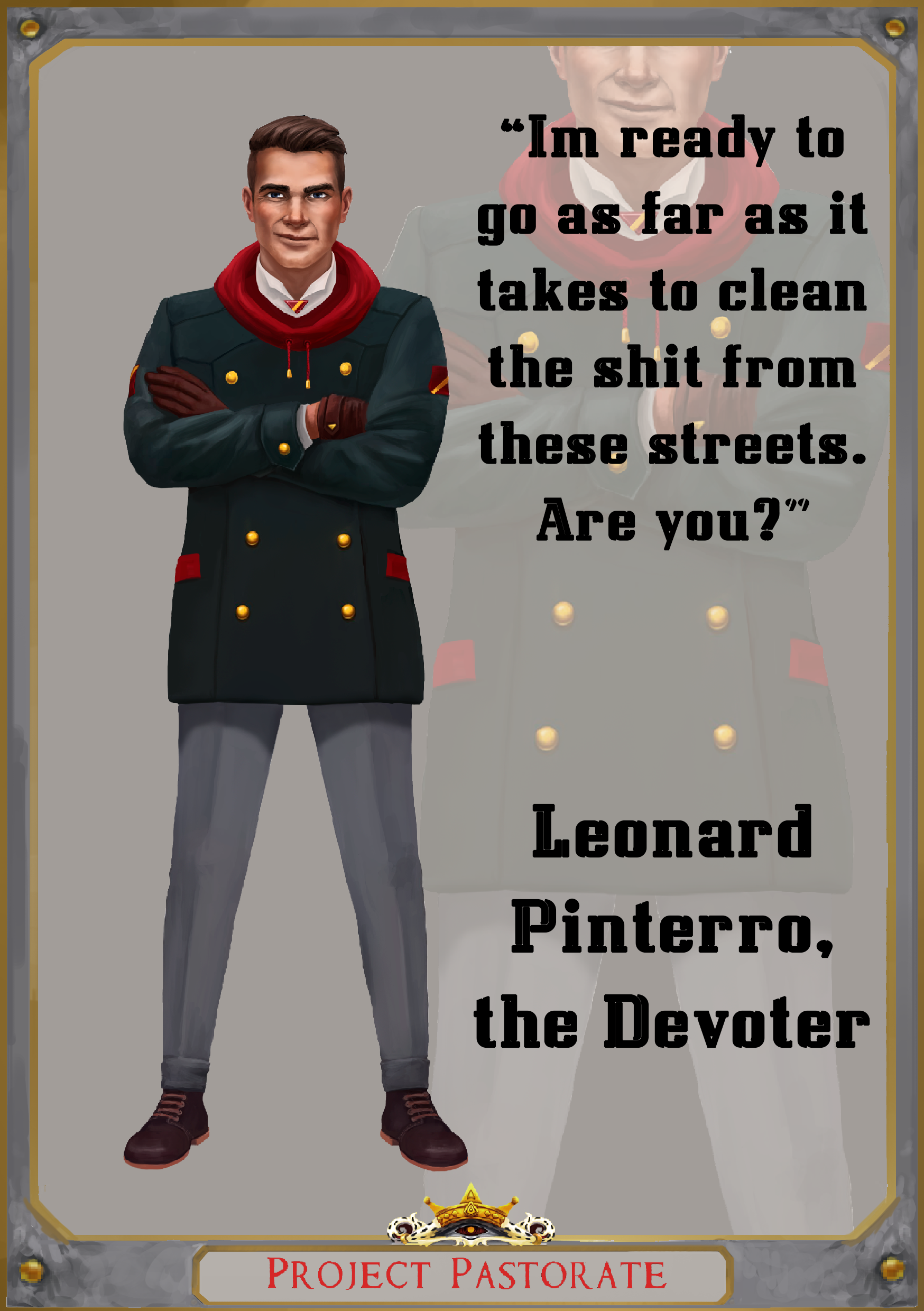 This is the first location of the game — The Slums:
"Phlox Slums, the vilest place in the entire League. Even rats refuse to die here, spreading far away as a thick gray mass. Nauseating stench grimly creeps from the backstreets; rarely do the deeply lined faces of the natives appear in the dim-lit windows. Somewhere in the distance, an old mongrel is straining a lingering howl out of hunger or the continuous beating. After a moment, a mutilated figure appears out of the shadows walking sluggishly, ringworm covering him from head to toe like a shroud. The prowler briefly stares at the Devoters with indifferent eyes and fades into the darkness."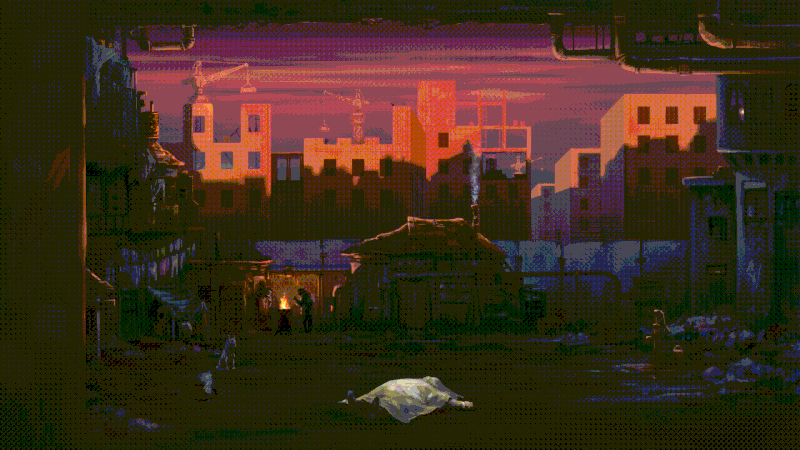 Now, let's see the Banner of our only Savior and Breadwinner, the holy and immortal Pastor himself: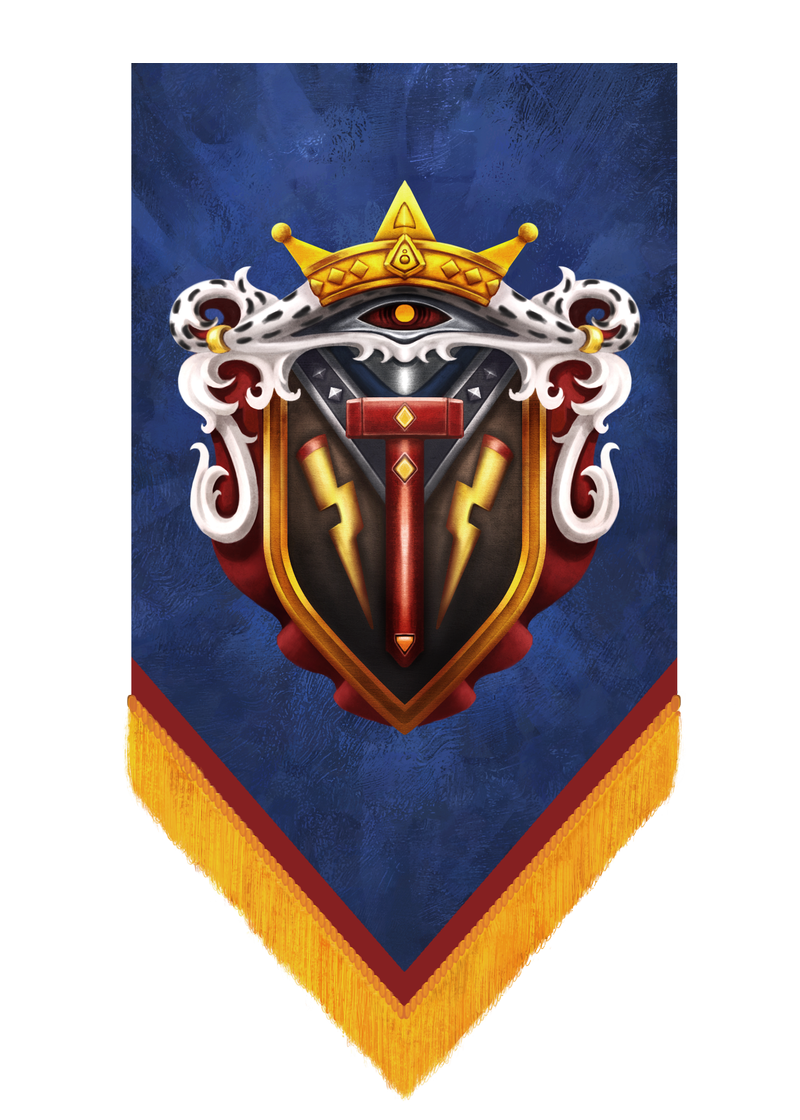 Who is this mysterious Pastor?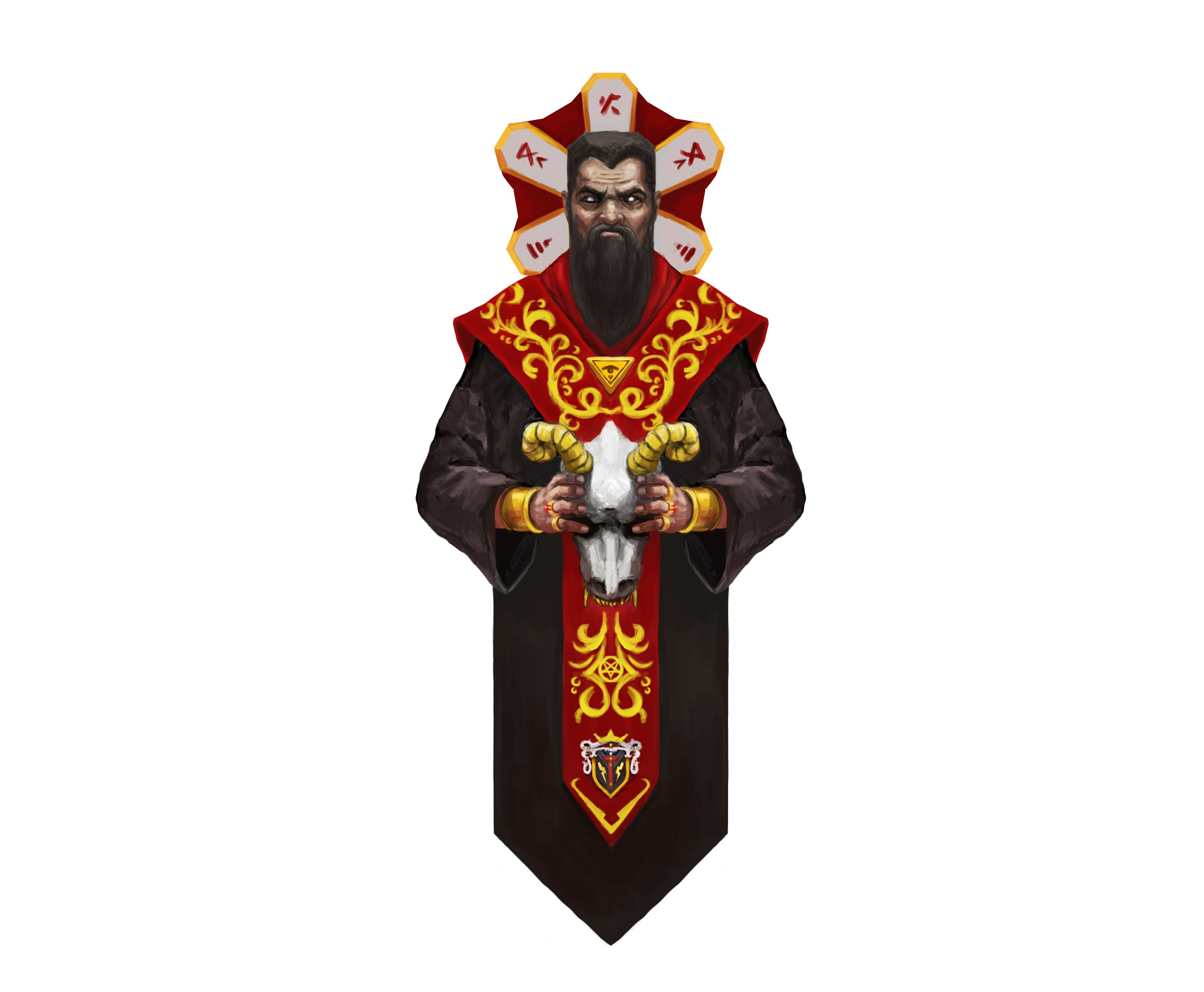 This is what the Velvet book has to say about him:
"A prosperous and thriving community of our charitable and kindhearted people lives quite happily for only one reason, our Pastor. By the mercy of our holy prince who is: heavenly, almighty, all-knowing, all-powerful, invincible, eternal, infallible, immaculate, passion-bearer, saint, righteous, miracle-worker, we have the happiness to enjoy all bounties of this time. His main goal and task is to create and multiply the common good, providing citizens with all opportunities to be laborious and economically active, as well as to solve important internal issues.

From the earliest time, the Pastors have wisely governed the League, so that with each new day, residents become unrestricted and even happier. Even the most meticulous grump can never find one citizen dissatisfied with the state structure.

Day and night, the Pastorate is concerned about facilitation and improvement of an ordinary hard workers' life. Such a caring approach is rewarded with the unconditional selfless love from the citizens, and Pastor needs no greater satisfaction.

We are all his children, and he is our Father, ever was and ever will be until the day when the sun goes dark. But even at that moment, our illustrious Pastor will save his flock from harm, as we are flesh of his flesh and are indivisible as the heavens and the moon."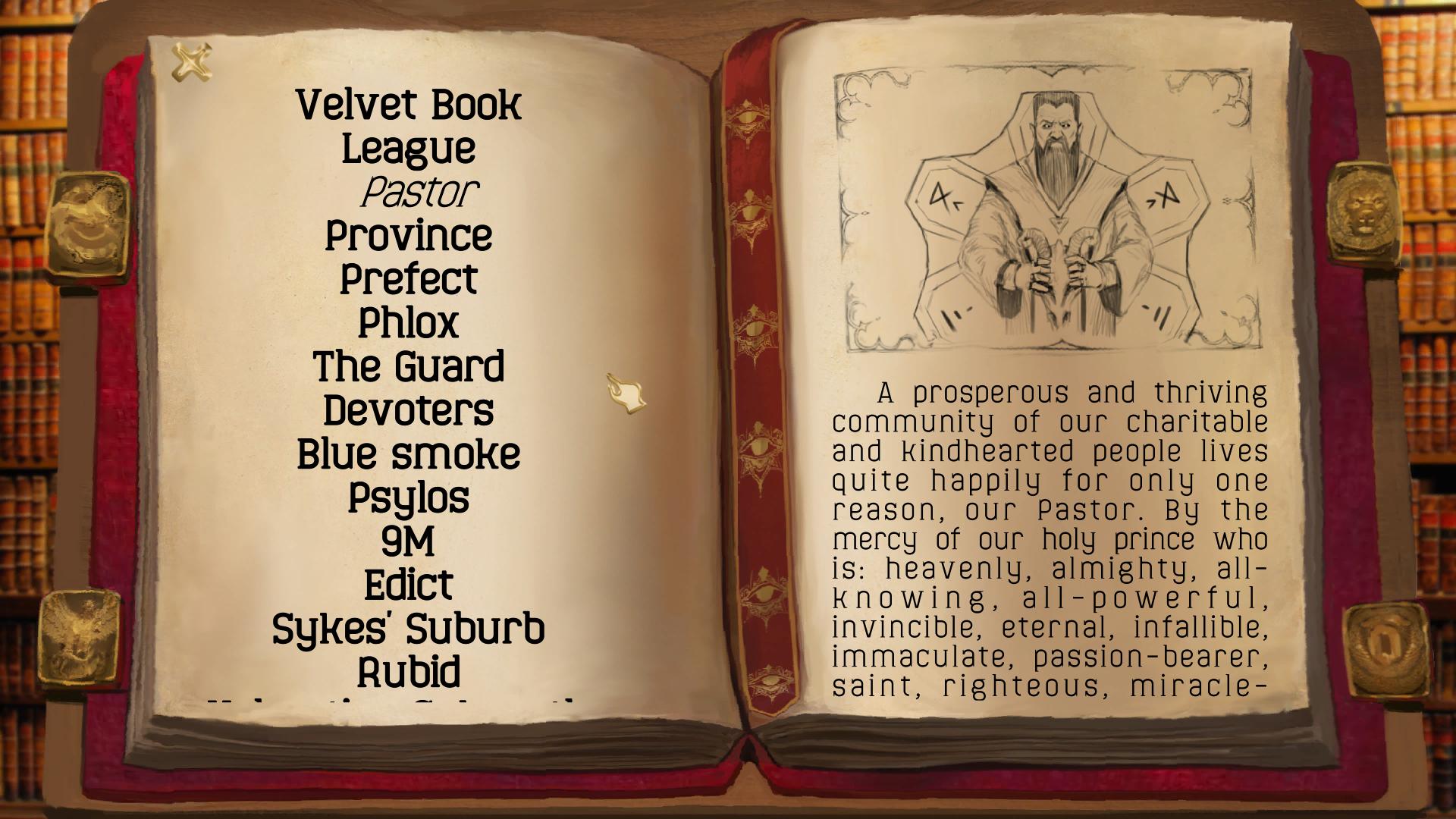 And a little teaser in the end of this article. More to come soon. Please stay tuned for future updates. And thank you for attention )