The 21st of April 2016 marks 1 month since the launch of Terran's Early Access on Steam. Heathen Engineering's Terran is a single player space game set in a distant future where human kind has evolved and become "one with the machine".

As your journey begins, you are a young pilot taking its first steps into the galaxy as a fully realised Terran; a powerful but young species who has mastered advanced technologies through a long brutal history of perpetual war. With a robust set of features, Heathen Engineering's Terran is a big ambitious project focused on player choice. Terran is a complex game that doesn't quite fit in the usual boxes of sci-fi gaming. The way you play the game is entirely up to you!

We are currently in the beginning phases of our early access, where the attention is focused on the user interface and basics of ship flight and combat – an integral part of a Terran's journey. As the game unfolds, you will be able to join or form your own government, start up or work for a corporation – or even a crime syndicate if you choose.
Terran features a diverse set of gameplay options including population management, trade and manufacturing as well as combat with action focused, tactical and strategic approaches depending on your preferences.

With our key phase one focus on the UI and ship building, our recent patch includes a notable update to the ship editor; a powerful in game tool for designing space ships. New editor tools, a new layout and even a new weapon type were released with patch 20160330.23.
This patch also introduces Beam Weapons, the first of three new weapons to be introduced to our early access players.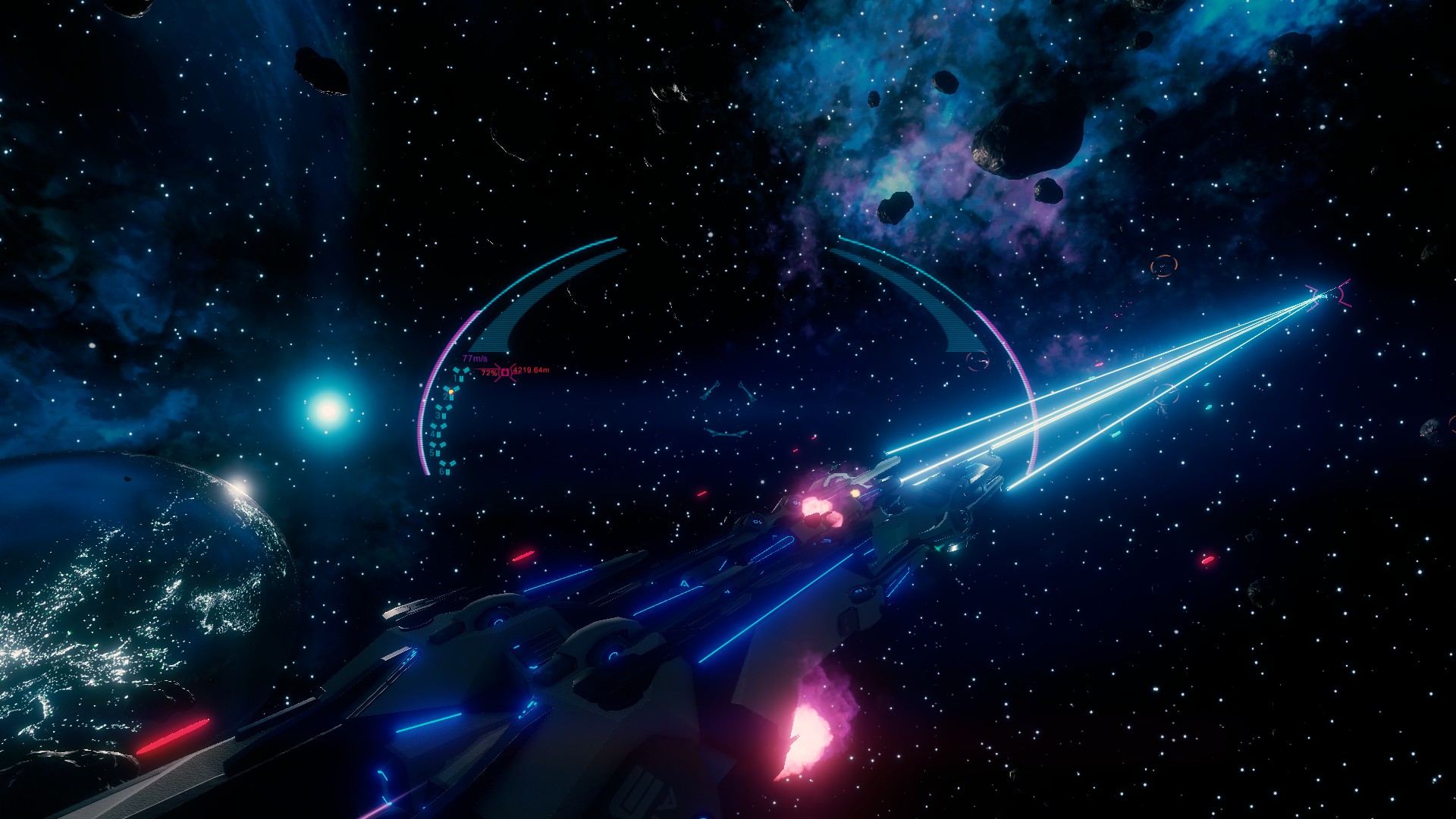 Beam weapons offer lower damage per tick and generally have a higher energy use and complexity rating. However, with zero flight time and their damage over time application they are ideal for keeping shields down and negating the effects of auto repair options on enemy ships.
Phase one players can look forward to the introduction of missiles, deployable weapons (stationary turrets, bombs, etc.), as well as drones to be released during this phase along with new hulls, instruments and quarter parts. Early Access Phase 1 is a great time to join the game for the player that wants to really contribute to the foundation of the game.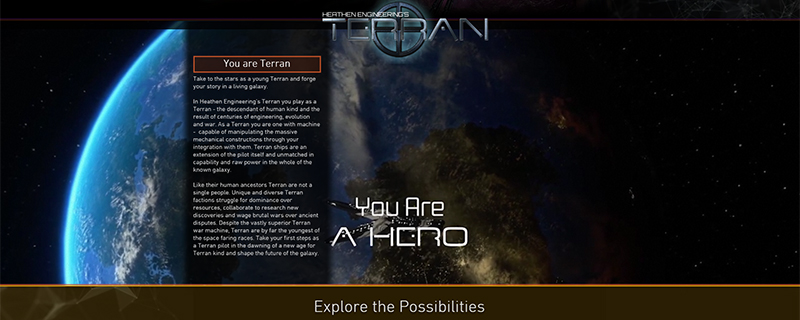 In order to introduce you to the galaxy of Terran, we are working on our new website - YouAreTerran.com. Though we are still largely under construction with more than a few 'Coming Soon' pages we invite you to come 'Meet the Heathens' and explore a bit of game play with us!
Community feedback is key for Terran; whether you're an Early Access gamer or a spectator watching the game mature Terran needs you! Comment on the forums and don't hold back, Heathen Engineers are always watching the threads and truly do use gamer feedback to help shape a better Terran.
You can find Terran communities on a range of social sites like Facebook and Twitter with the Steam Community serving as a hub for spectator ideas and player feedback alike.