Portal Mortal - Version 0.7.0

Some changes in this build are:
Added new weather conditions.
Added bindable key to "reach", with which you can push the view further from the player to see better.
Added virtual keyboard for gamepad.
Added option "Hide when inactive" for animated tiles.
Fixed an issue where restore block could crash the game after client was booted from online game.
Fixed an issue where mechanical hand and pendulum could cause infinite loop.
Fixed an issue, where main menu could become completely transparent after minimizing and maximizing the game.
Fixed an issue with portal collision.
Fixed an issue, where players could delete a whole tile layer during online play, but it only affected them.
Fixed an old multiplayer issue, which could cause client to crash when switching between edit and play modes.
Reworked the whole tiling system.
Upgraded from GMS1 to GMS2.
Read "README!.txt" for more patch notes!
Screenshots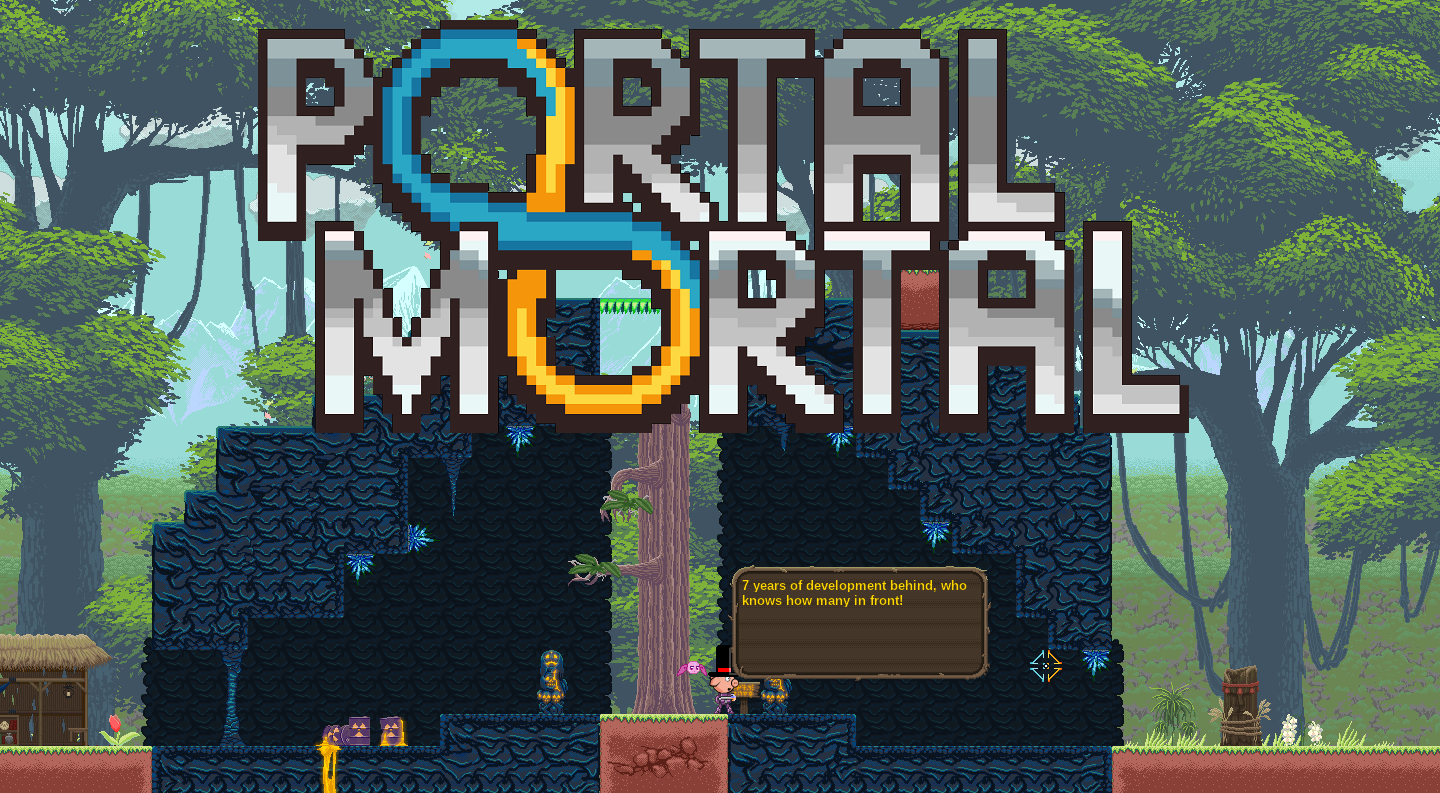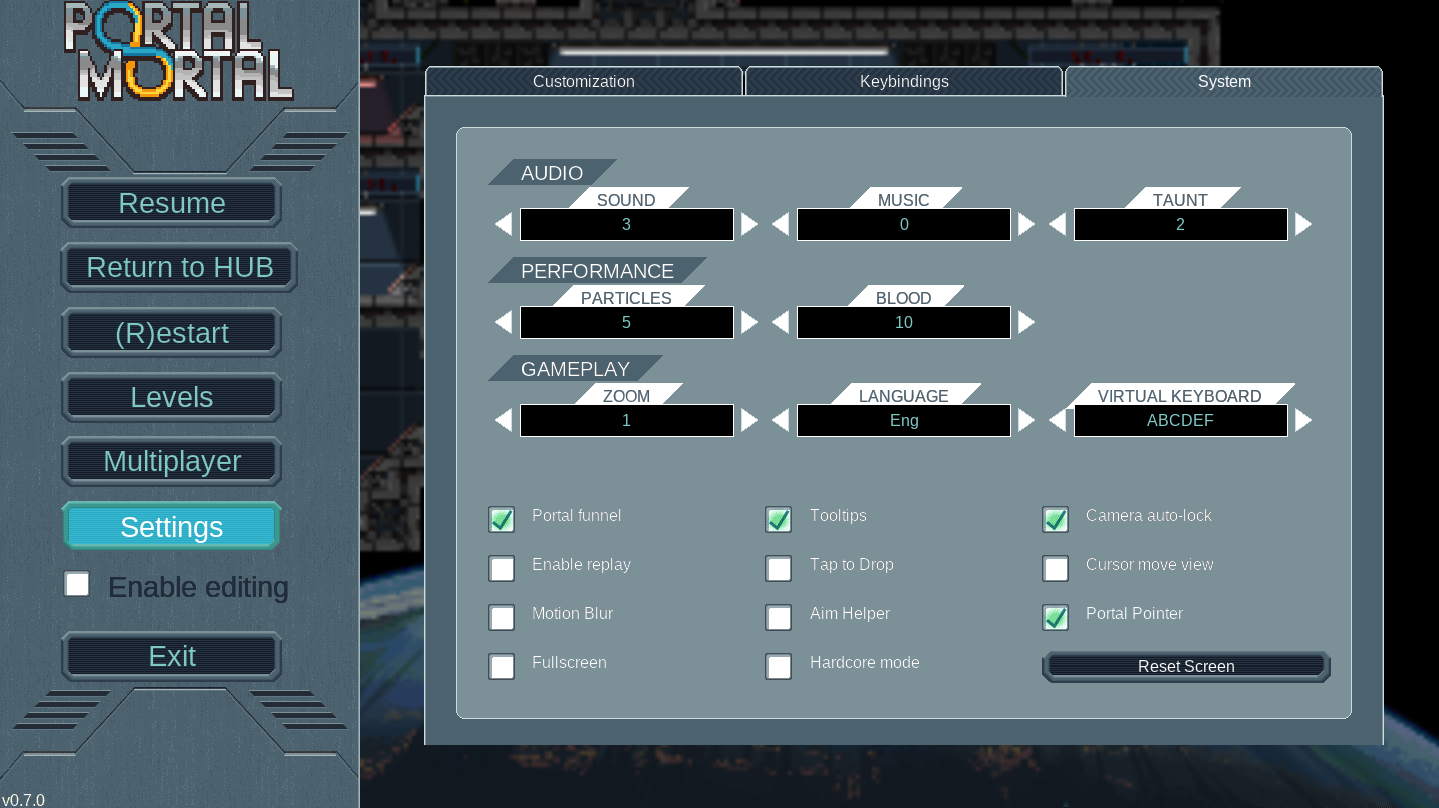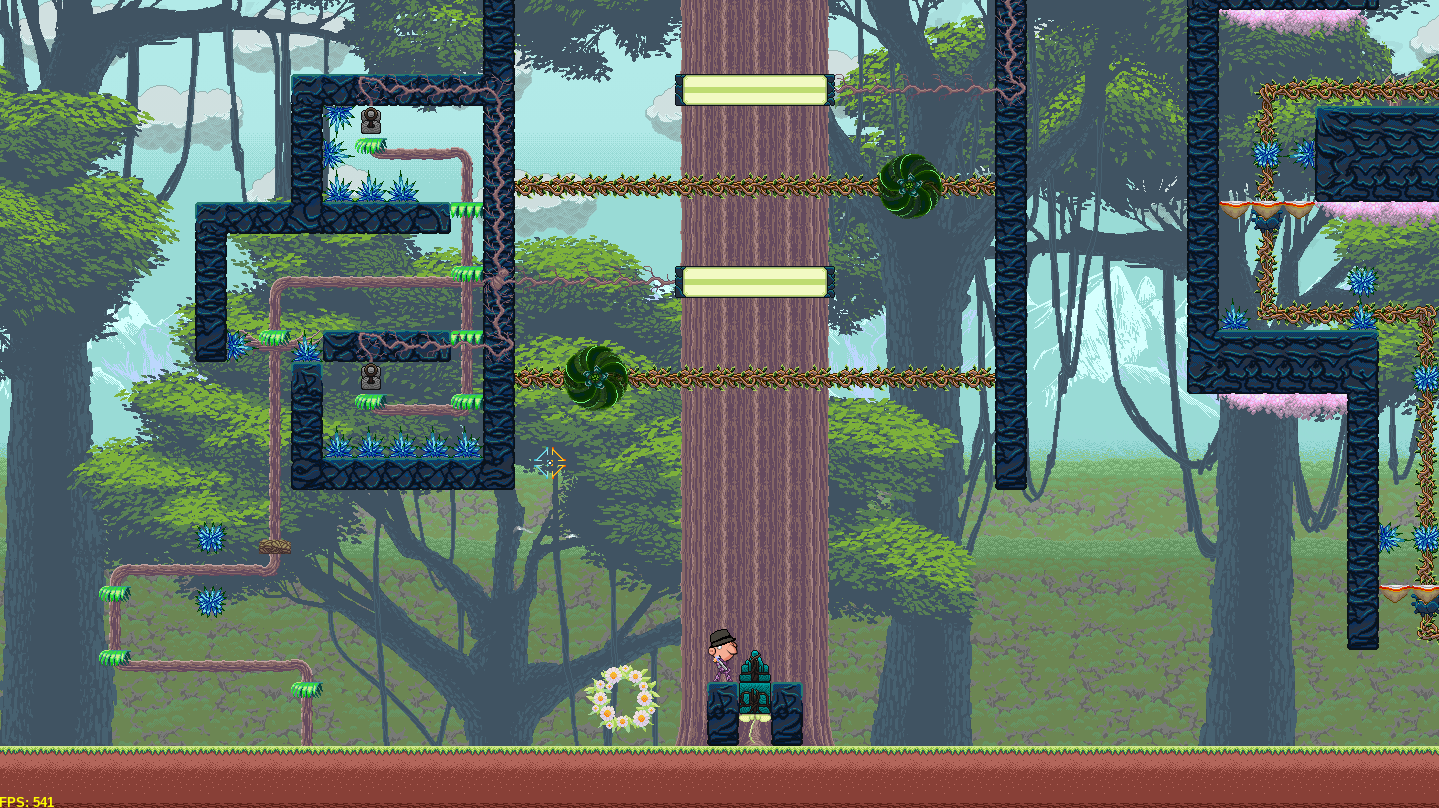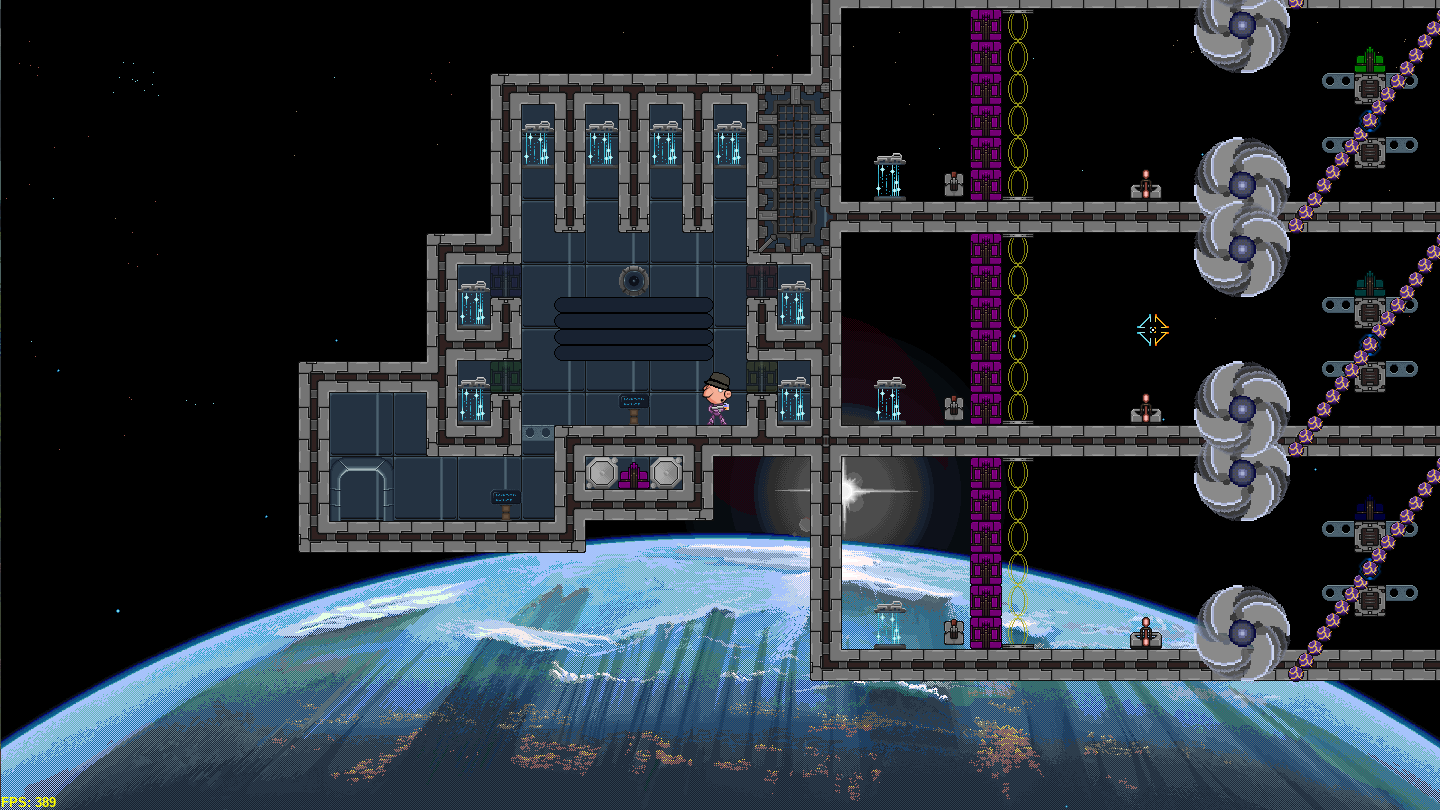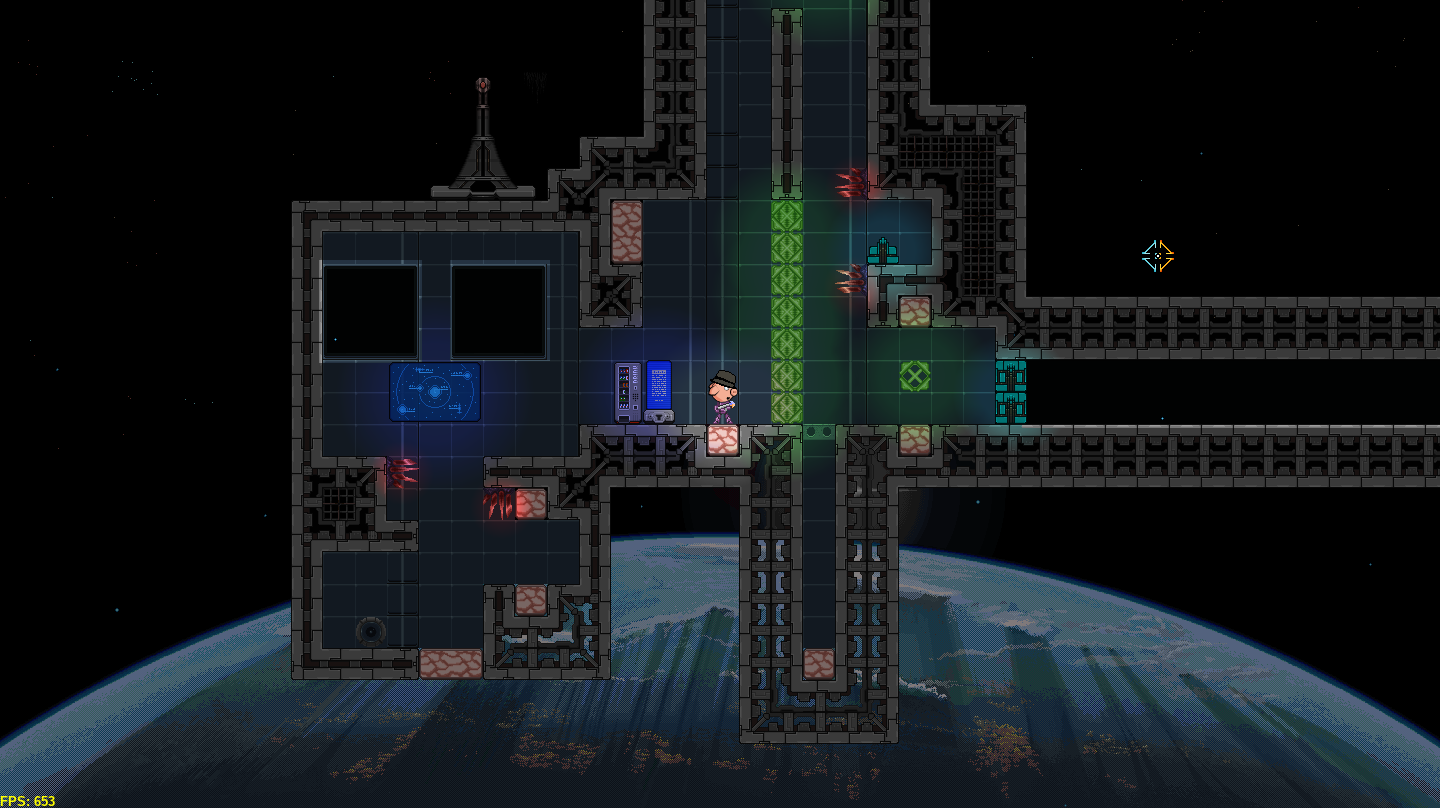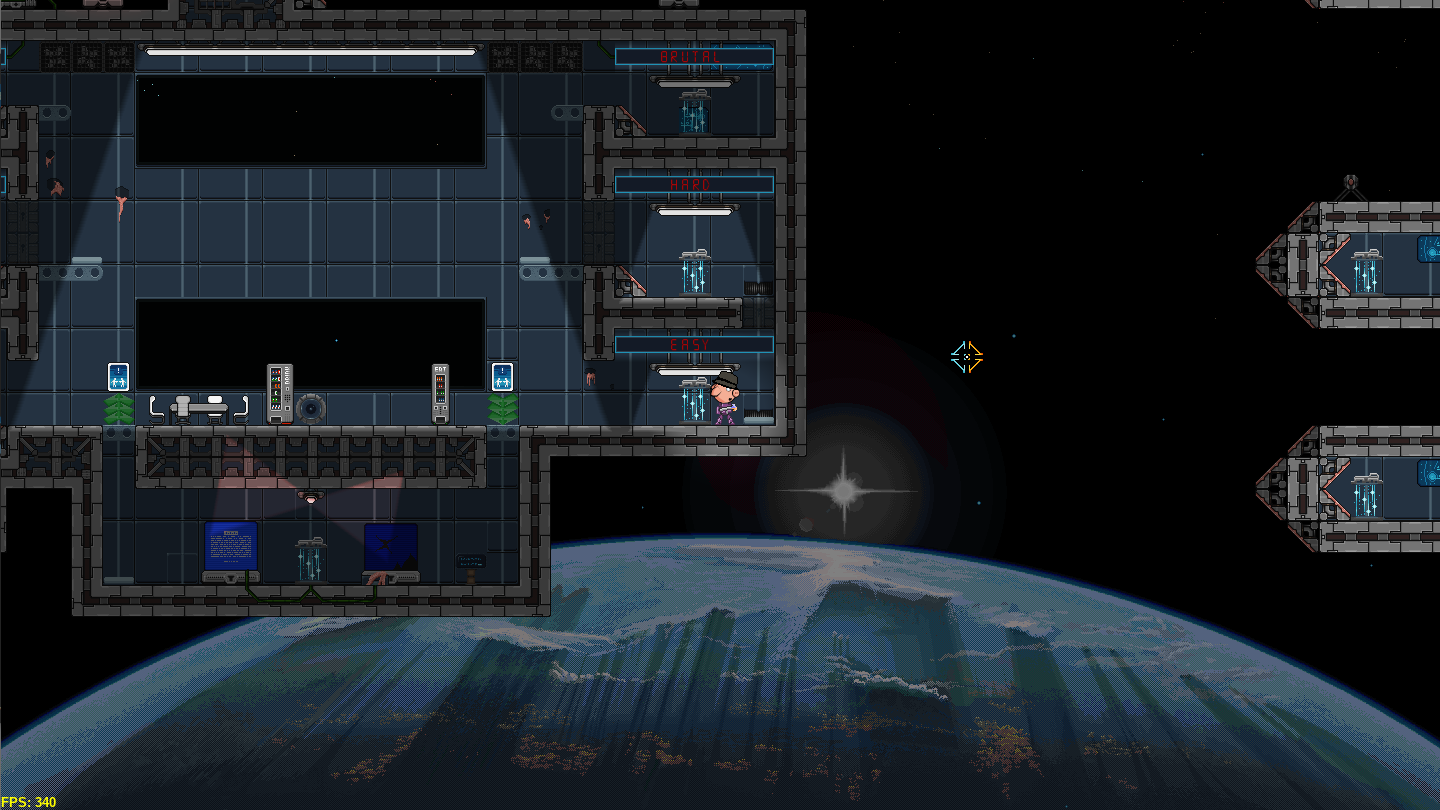 What's next?
Finishing last steps to add 100% gamepad support. It was supposed to happen now, but due to this build being under work over 8 months, I just decided to relase it as it is. It's healthy to take some feedback in between.
This is more than gamepad support. It adds nearly 2 100% finished themes, adds weather effects, improves frames and moved from engine to another. Not only that, but plenty of bug fixes and QoL improvements. I still have my ToDo-list full of different tasks, but those are so minor and non-crucial that I decided to release this version out in the wild!
I'd be the most interested hearing about graphics: Do they clash in any way? Can you make a clear difference between background, dangerous and usable items? Something else? Do tell!
Next build will be release when the time is right.
Reddit: Reddit.com
Website: Portalmortal.net
Twitter: Twitter.com
Discord: Discordapp.com