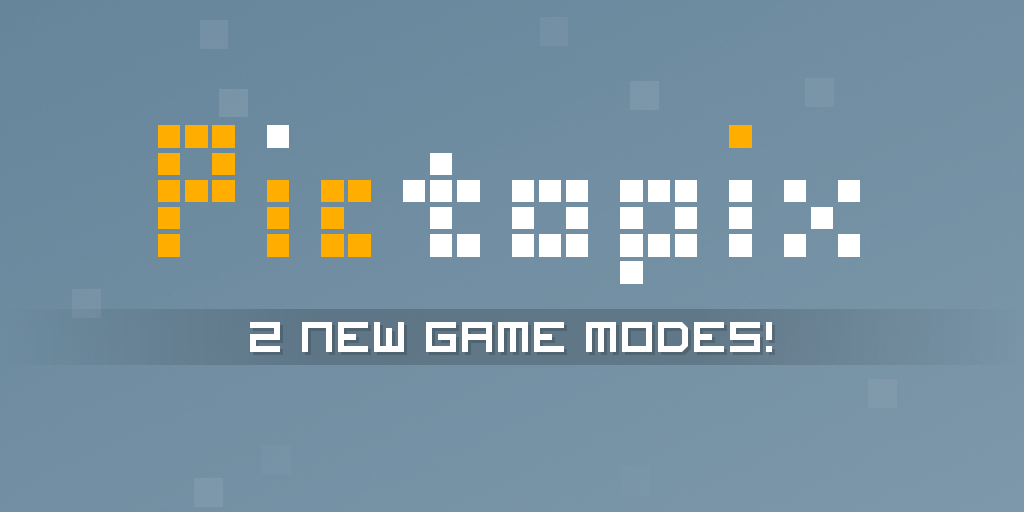 Hello everyone,

I hope you're all well and that you don't keep on dreaming about small squares… I've been working on a new update – I hope you'll like it. No new puzzles this time but I've added some new game modes: an Endless mode and a Challenges mode!

I'll tell you about them.

Endless mode
In this game mode the grids are generated at random! Choose the size of the grids you want to have and define other parameters. If you prefer square grids of which the size is a multiple of 5, it's possible! You can therefore customize your puzzle as you wish. An abstract image will be shown at the end of each puzzle – with different colors.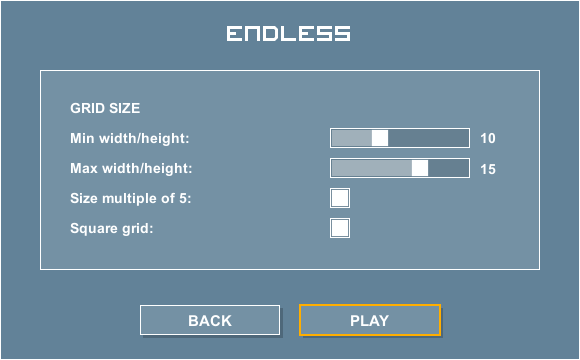 The interface of Endless mode
If you want to practice or just do a quick puzzle in Pictopix, Endless mode is a good addition to the puzzles created by the players in the Workshop!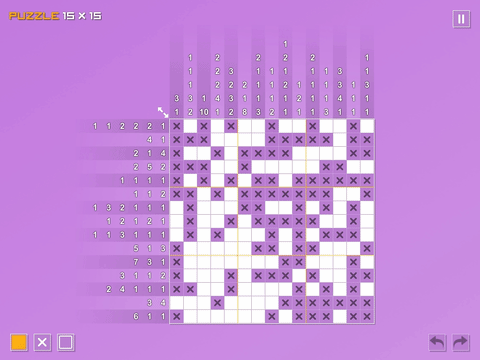 A random generated puzzle


Challenges mode
If what you like is solving puzzles as quickly as possible, Challenges mode is made for you! Different challenges are presented, notably against the clock. Solve a series of four 5x5 puzzles as quickly as possible. Your time will be saved in a leaderboard. Not only can you compare your times with other players but also watch their game! The challenges are renewed every half hour and the leaderboards are stocked for 24 hours.

As of now there are 4 Time Trials challenges. I may add other kinds of challenges later!
Achievements
To mark the occasion, 4 new achievements have been added and 2 have been modified. The 4 new achievements are linked to the Challenges mode. To unlock them, do the challenges in the time allowed.

The other two are "5 ■ 5" and "10 ■ 10". These were originally created when playing puzzles in Shuffle mode (in Classic mode). They are now linked to Endless mode because they are more appropriate to randomly generated puzzles.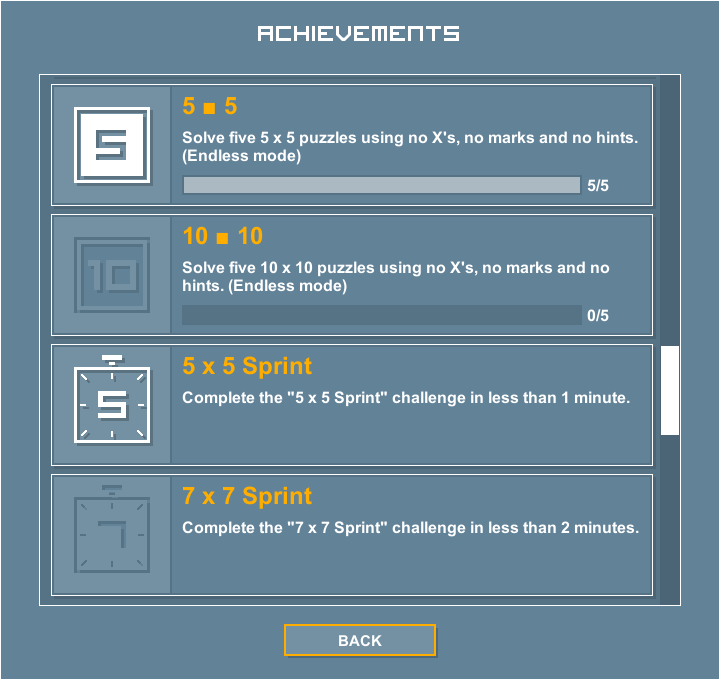 Translations
I would like once again to thank the players who translate the game. If you can play Pictopix in your own language, it's thanks to them. Excuse me if some parts of the game have not yet been translated. The players do the translations in their own free time so we must give them time to complete them.

Don't hesitate to thank them personally! Their names are in the game credits.

As always, you'll find the modifications in the changelog (version 1.3.0)

Have fun and see you soon!



Tom

twitter: Twitter.com
facebook: Facebook.com
tumblr: Pictopix.tumblr.com
instagram: Instagram.com