Current Status
We're currently sitting at 66% with only a few days to go.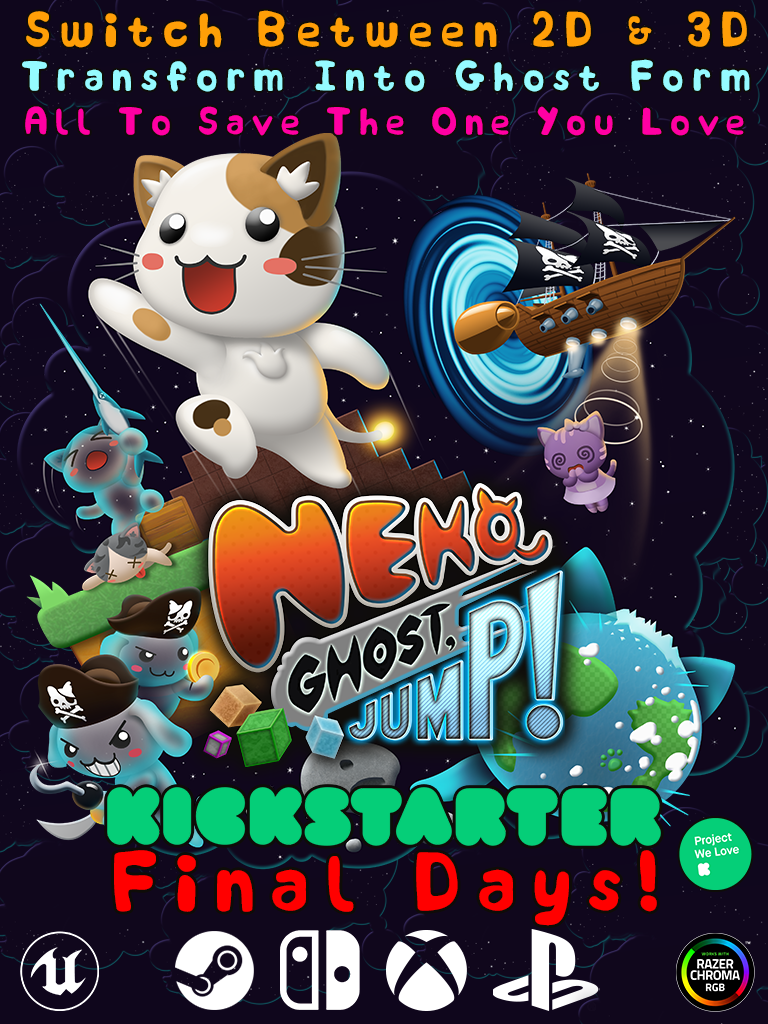 Final Stretch
Due to popular demand, we decided to add new reward tiers for the Kickstarter-only plushies that included the game.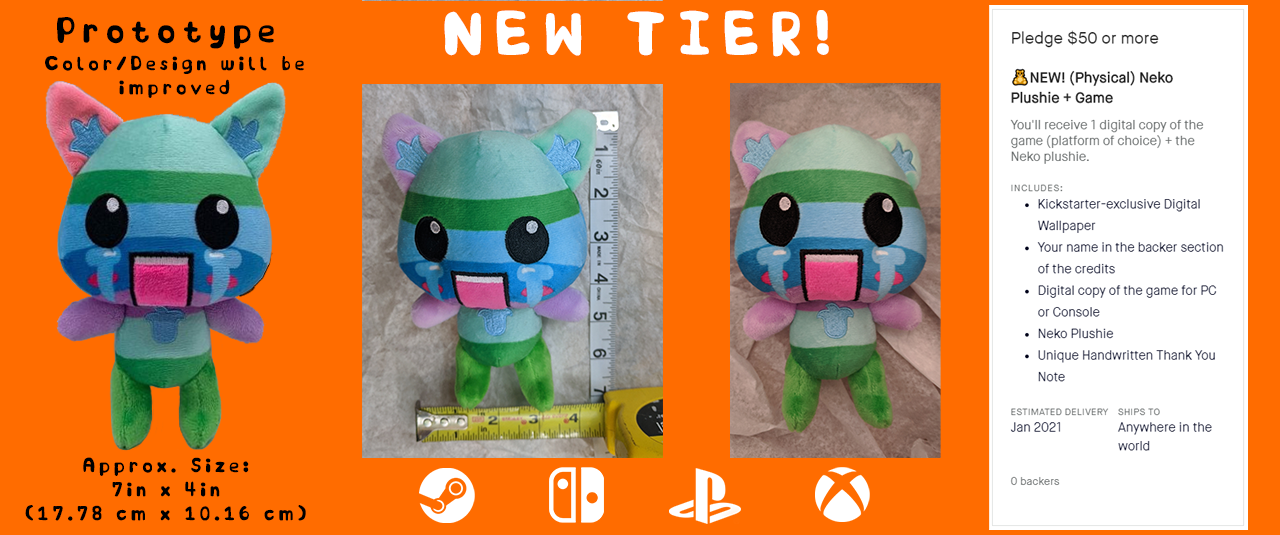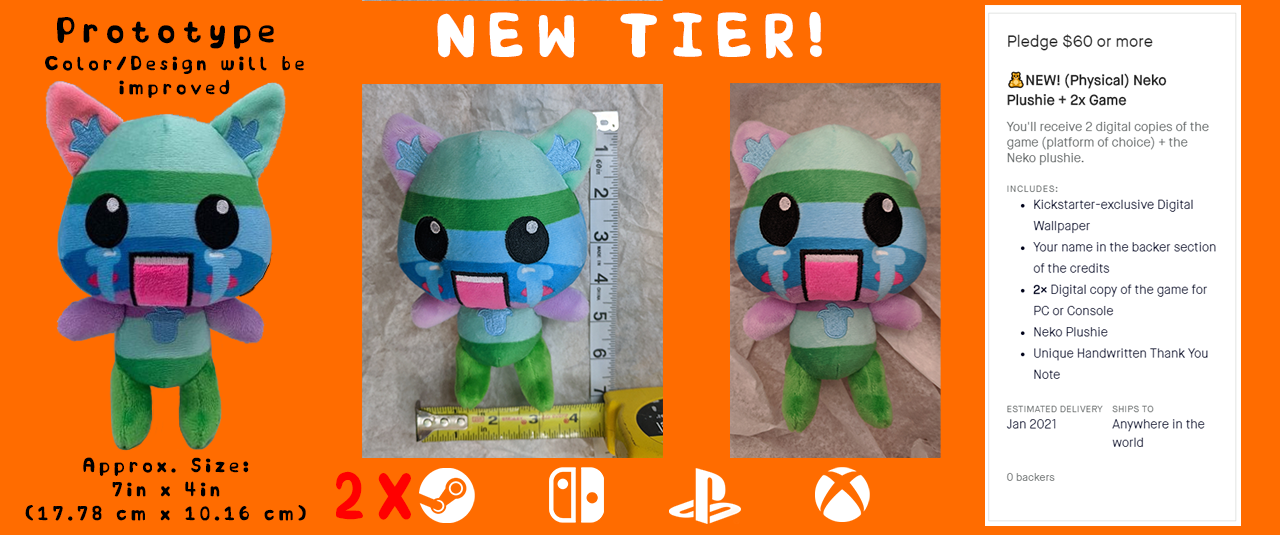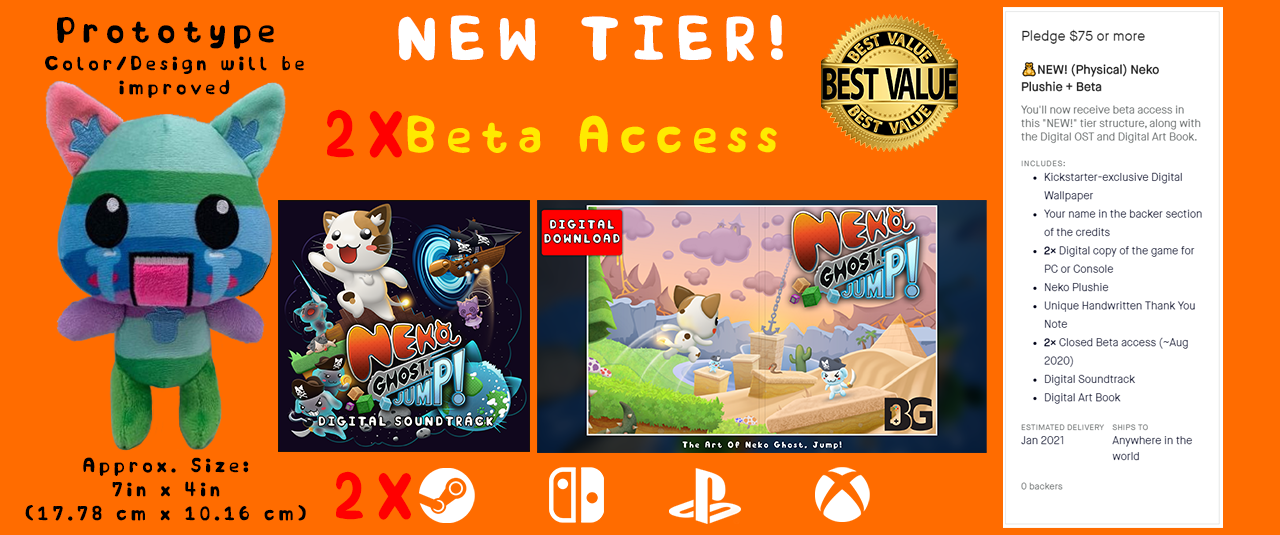 Can You Pet The Dog?
We also tweeted at and were retweeted by the CanYouPetTheDog? Twitter account and the post did pretty well. Especially considering it was free! Very thankful to them.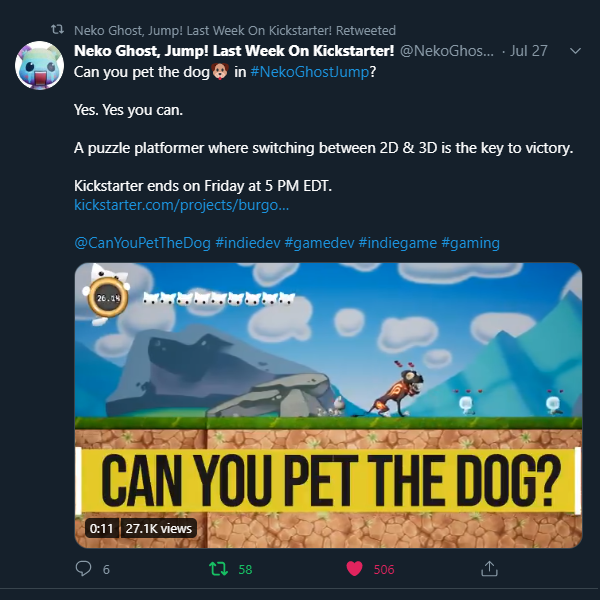 Please Support Us
There are many great ways (some even free!) to support us in our final days!
If you can, look at the reward tiers here and pick the one that's the best value for you.
If you can't afford to pledge, just spread the word! Tell your friends, family, and communities about the Kickstarter campaign.
Follow us, and retweet tweets from our Twitter:
Like us, and share our posts from Facebook:
Thanks!