As art director on the Murder Mystery Machine (MMM), it's my job to set the style and tone of the game. Style is a blog post topic for another day, but tone is what I want to talk about today.
I'm going to break tone down into two components: Vibe and Dressing, which, respectively, could also be described as the subjective and objective qualities of a scene.
Vibe
The subjective 'feel' of a scene. This is the application of light, space and form.
Dressing
The objective contents of the scene. This is the physical objects that populate and make up a scene.
---
When we enter a scene, the first thing we feel and take in is the vibe. The colour, brightness, texture, density, size, movement, quality of air, all these elements immediately flood our subconscious to present us with an impression of place. This initial impression should also be the lasting one
Every choice about vibe should be aimed directly at what you want the player to feel within the game design constraints. The big visual choices can be further split into lighting, space and form.
Lighting
The primary purpose of lighting is to allow a player to see what they need to see; outside of this, every other choice should be about allowing the player to feel what they need to feel. Night or day; soft or hard; rich bounce light or neon; flat light or shadow shapes. Every choice we make will alter the vibe.
Here are some examples with-in MMM;
Space
This is largely an architectural element even in exterior spaces. Architecture: Form, Space and Order is a great book for fully grasping this concept. The shape and size of a space can be used to convey a feeling. The most obvious starting point here is size and density. A small busy space can convey chaos, unrest and immediacy whereas a large empty space can convey calm, peace and solitude. These two simple elements can be blended within a single space to create pleasing compositions or juxtaposed with contrary intentions to create unease within the plot or game design.
The plain, static right angles of the furniture emphasises the movement in the curve of the curtain and the past action of the blood splatters.
A great vibe will be ruined by inappropriate dressing. 90% of dressing design comes down to pure reference gathering. There's an idiom about this: if you have an hour to cut down a tree, spend 50 minutes sharpening the axe. The time management ratios don't transfer exactly to what we're talking about, but you understand the point. Below are some tips for finding great reference material. It's important to treat the research period as its own task. The more research you have the more authentic the scene you can depict. It's very easy to make assumptions and guesses on how a scene should be dressed but this will always lead to clichés and stereotypes.
Movies
If you're dressing a scene from a period between the 20s (-ish) to current day and it's set in a country with even a rudimentary film industry, then movies will be your best friend. It's a time investment but try to watch through relevant movies instead of just googling them. Google images will often show you characters and key scenes but will rarely give you good resolution images of environments. For example, when looking for 80s motel images, I screenshotted scenes from Mystery Train (Jim Jarmusch, 1989).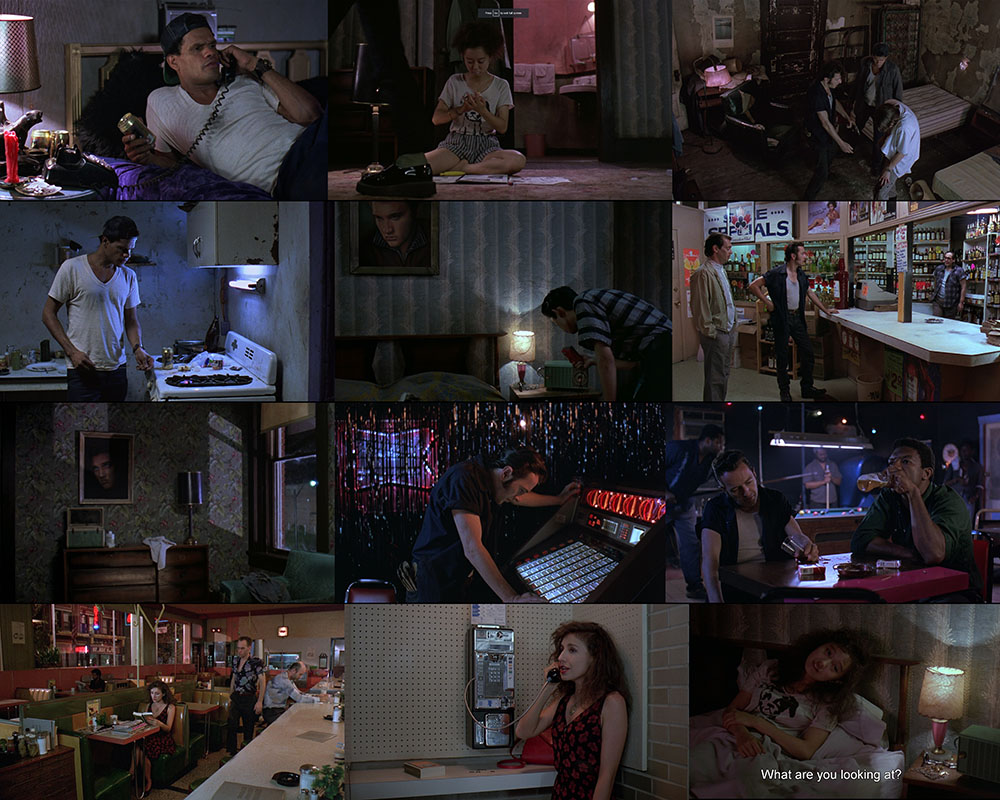 By scrolling through a (legit) online streaming service I can quickly snap images that are pertinent to the scenes I'm looking to depict. Establishing shots in movies are there to give us information about the scene a character is in, but these rarely make it into a Google search. You can see below a Google image search only gives us a few sparse details behind the central action.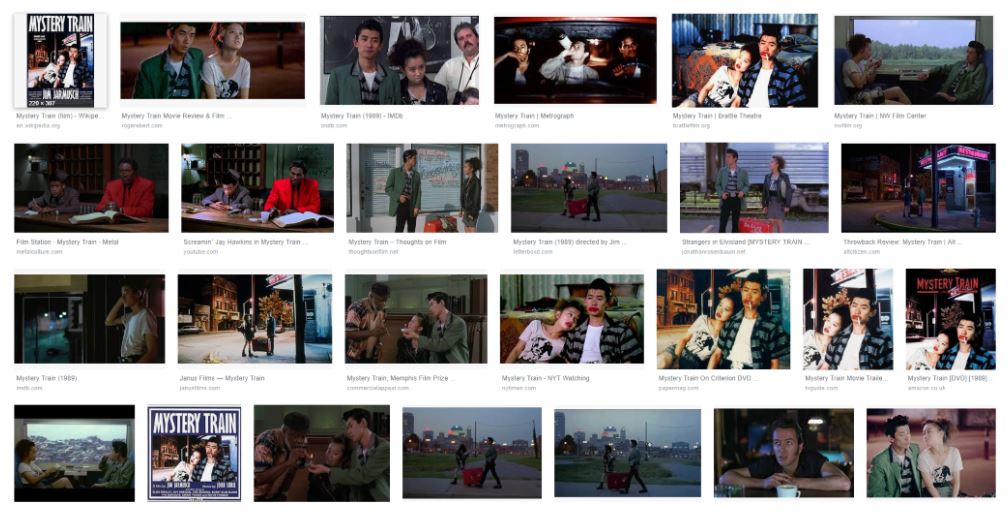 Archival Libraries
This largely depends on the location of your setting. The USA and UK have some great online archival image repositories which can be found through a simple google search. The library of Congress is the most useful I found as it is vast and allows for very refined searches by period and location.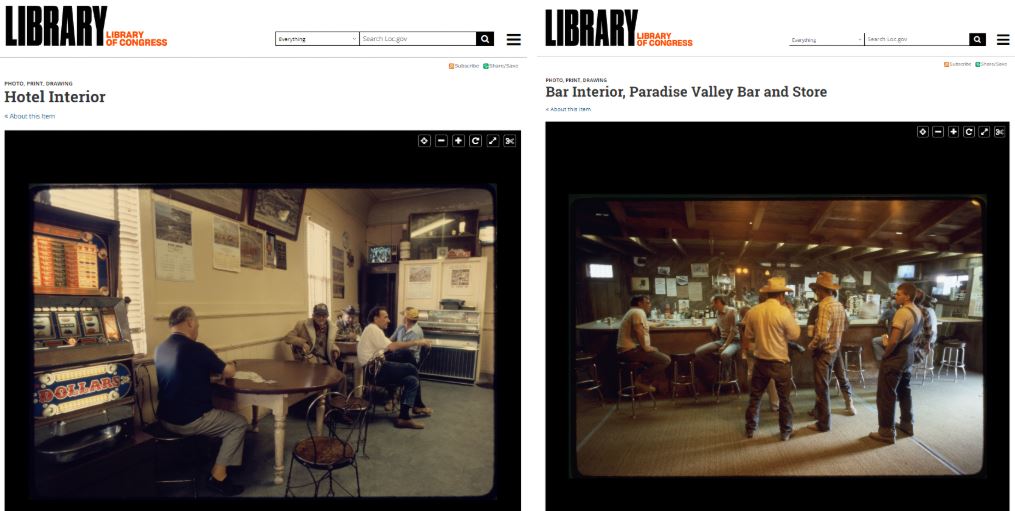 Books
Just go to a library. The bigger the better. Pretending to be a student that's lost their card is a good way to get into some good university libraries.
Museums and Galleries
These is your best bet for anything pre-film. The obvious restrictions are your own location/ proximity to a metropolis. Some museums have good online archives that can be useful.

Step Outside
This is obviously only relevant if you're making something set today and that is in a reachable location, but this is the best way to get the authentic experience and gain some new memories as well.
Google Images/Pinterest/Flickr
This is the most obvious and easy way to find a reference. It's easy to deride but when you've exhausted all the above methods this is the most efficient way to get a broad range of reference. The above methods are maybe more glamorous and they will absolutely yield more interesting and surprising results but Google images are your bread and butter.
Output
I personally like to arrange my reference images on one large, full res document that I can pan around in photoshop on my second monitor. I know a lot of people use pure ref for similar reasons. It's best to avoid having folders of reference where you need to scroll through image by image.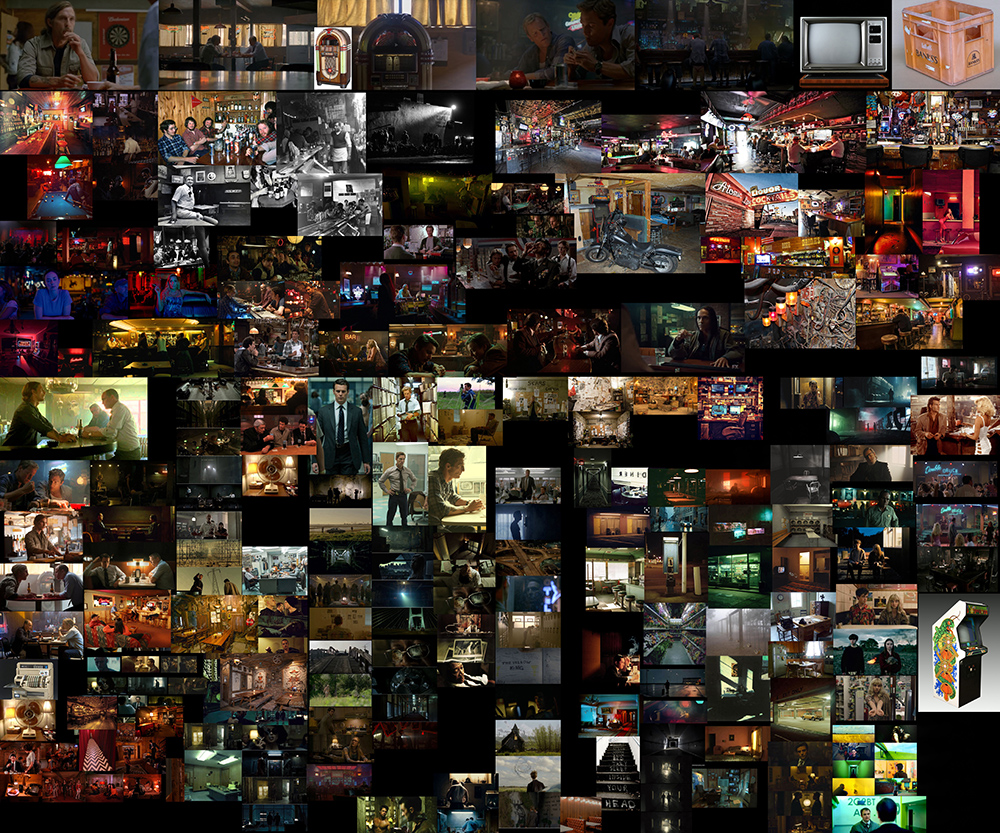 Implementation of Research/Dressing
That final 10%, the actual chopping of the tree, is the fun bit. Always consider placement from the perspective of who put it there and why. If you're dressing a man-made space, then always consider who is using that space and why. If you're creating a natural space, then try to prevent yourself from creating order outside the logical patterns of nature itself. There's a story behind everything so look to emphasise those small stories through your placement. You'll find that through research you'll notice little stories in photographs that will bleed into your own work.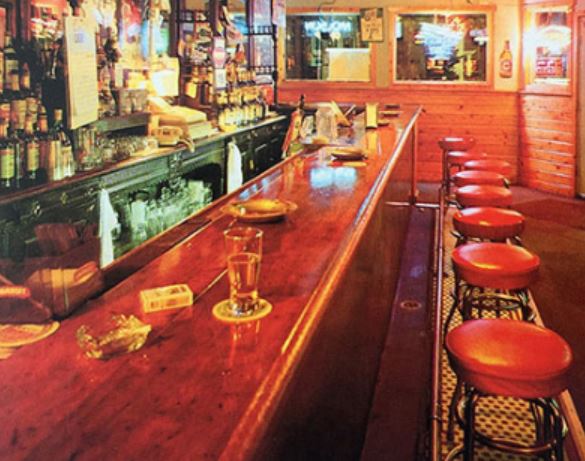 Why did this person not finish their drink? Are they taking the picture?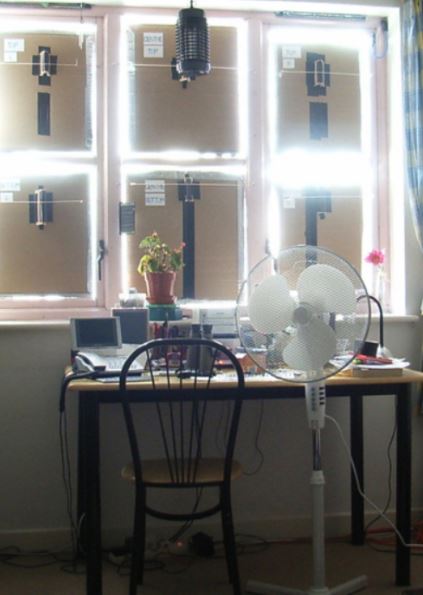 There are binoculars here but no obvious window to look out. Is that a flap on the panels? Why is the fan facing away from the seat?
???
To wrap up...
Have a solid idea of the feeling you want to convey and use your vibe to emphasise that. Layer that vibe over a believable and authentic set that tells the story of human presence.
Thanks for reading!
Written by Sean Wenham - on behalf of MMM team.
---
MMM is an upcoming Early Access murder mystery game by Blazing Griffin featuring:
The Murder Mystery Machine
Our procedural crime scene generator which aims to deliver a range of distinct narratives and crime scenes
Isometric Art Style
Our chosen viewpoint is rotatable and aims to give a good overview whilst encouraging players to hunt for hidden details
Abstract Storytelling
Our unique evidence approach and deduction workspace aims to let players infer details and tell their own story
Bite-Sized Mysteries
Our narratives are backed by logical puzzles which aims to appeal to genre and puzzle fans alike
Unlike most detective games, MMM focuses on abstract storytelling to strip murder mysteries down to their basic elements (e.g. what are the vital clues) whilst encouraging players to think laterally as they attempt to solve each crime. We're incredibly keen to recreate a sense of anticipation/anxiety as the player closes in on their final accusation.