Update 5 is live!
The big news here is that the game is finally on Steam and set to enter Early Access on September 17!
Currently the game is in closed beta getting pesky bugs resolved and implementing the final features.
Here's the video:
Below is a summary of what is in the video:
Splash screen: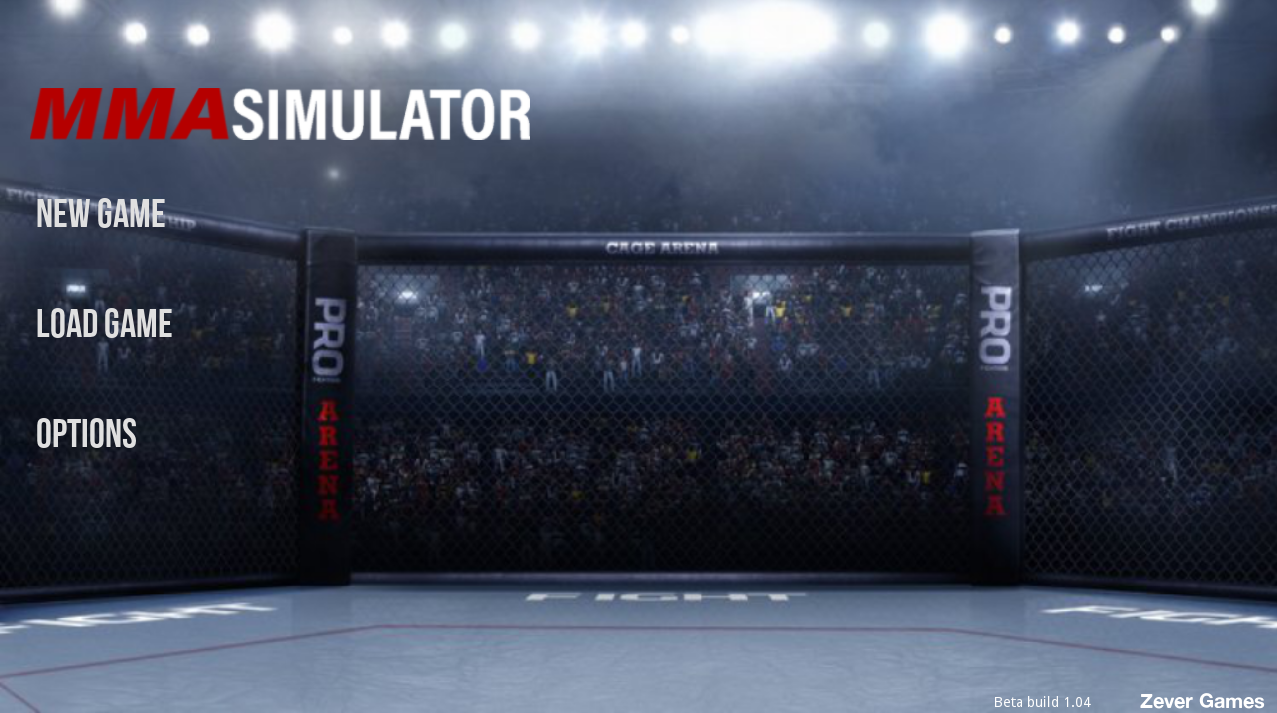 This screen is brand new and allows you to manage your save games.
Creating a new game allows you to choose your file name, gym name, manager name, and location.
The gym's location will affect the cost of expanding and monthly rent as well as prestige. Prestige will depend on how big of a city the gym is in.
It also will let you set a custom logo for your gym if you choose.
Fighter portraits: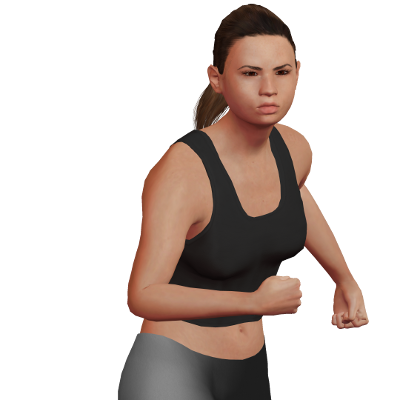 20 male and 20 female portraits have been added to the game. Some of them need some improving, but it has done wonders to making it feel more immersive.
Seeing the same default fighter everywhere wasn't cutting it any more in this stage of development.
Event result screen: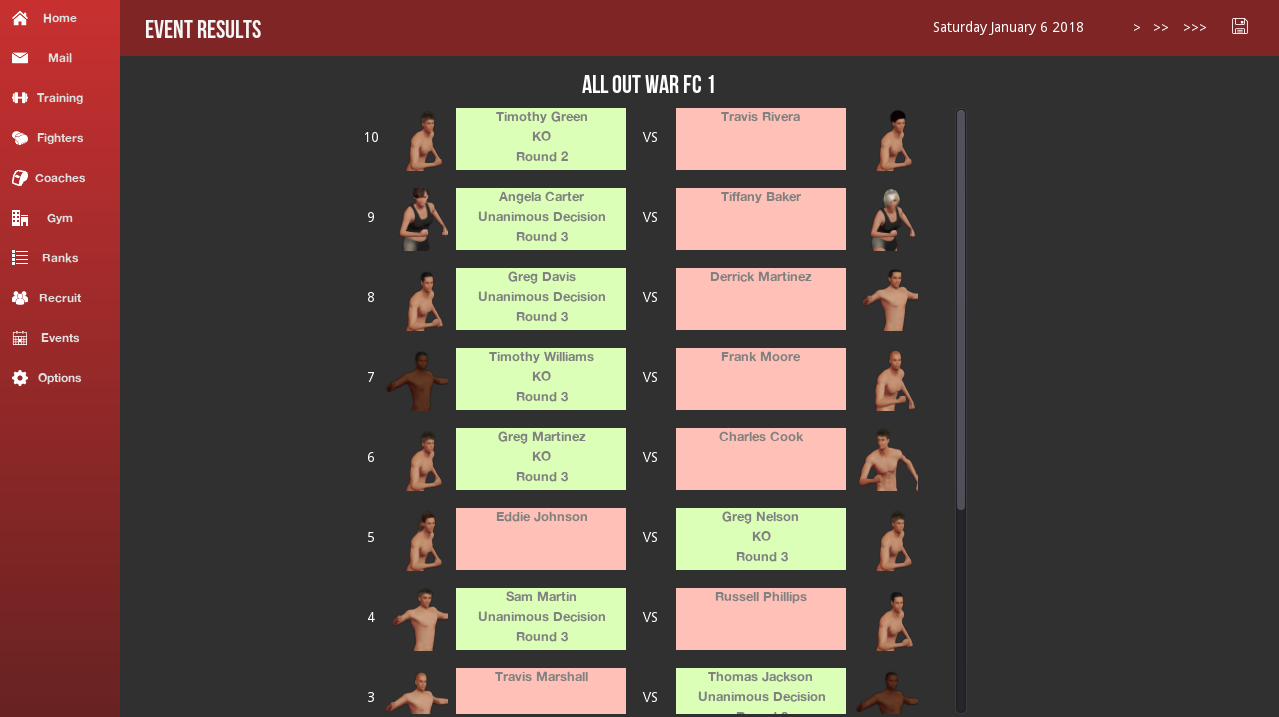 Previously there was no overall result screen when an event ran - you could tell how your own fighters had done, but no one else.
GUI improvements: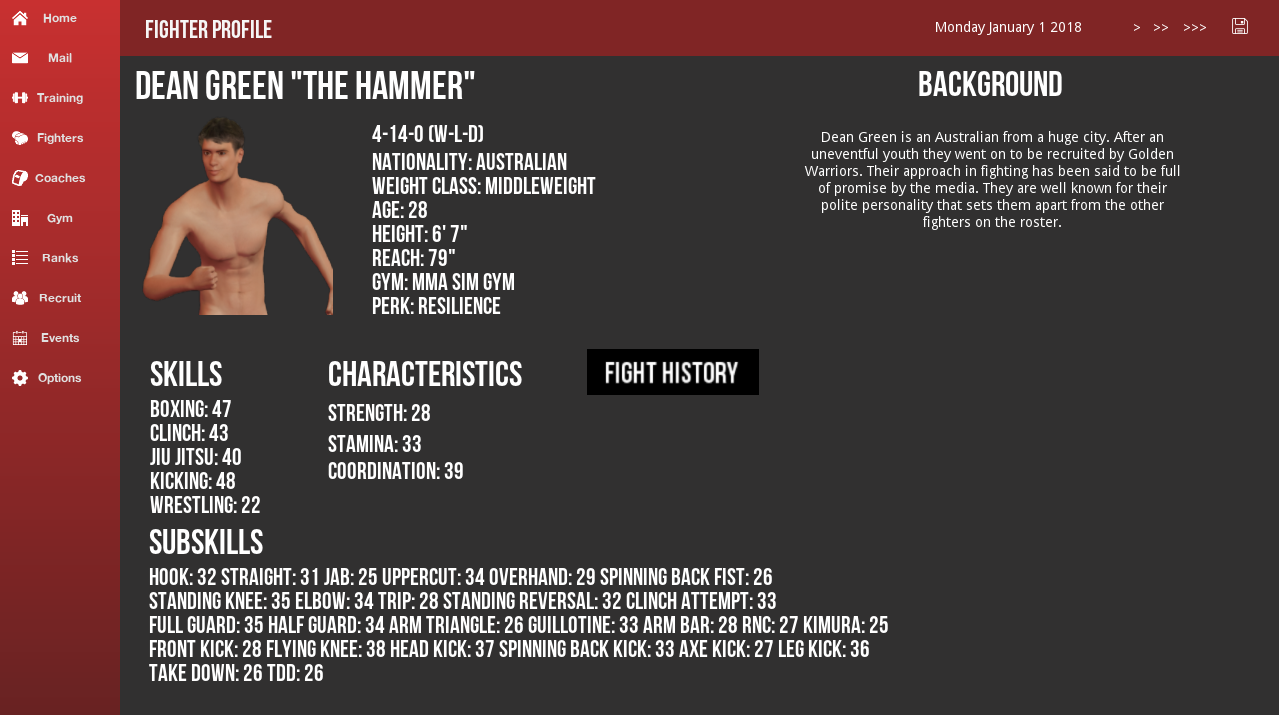 Fighter profiles are much easier to read now. Fighter stats after a fight have been fixed and also improved massively in terms of design / ease of reading.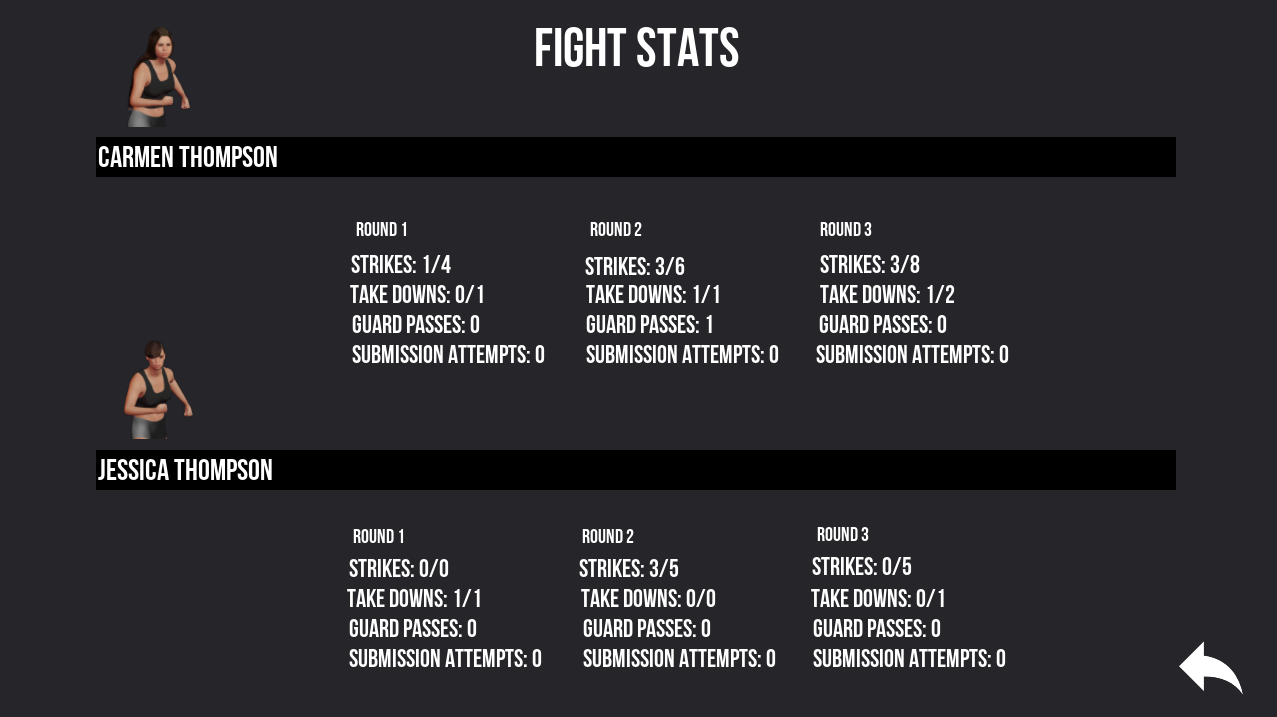 If you are interested in participating in the closed beta, there are still 15 keys waiting to find a home - send me a message on Twitter @ZeverGames to get one!
Steam: Store.steampowered.com
Discord: Discord.gg
Twitter: Twitter.com
Thanks for following along and see you on Early Access Sept. 17!