MMA Simulator is a simulation game based on owning your own gym to train fighters, manage coaches, maintain your income and win championships!
Here is this update's video:
The general rundown is as follows:
You can plan up to four weeks of training at a time or as few as you want to fine tune training.
How much skill is gained is determined by your coaches knowledge of the respective skill you're using. The game will automatically pick the best coach in your gym to train with for the skill.
Fighters will get fatigued more by certain activities (i.e. strength training vs coordination) - so planning your rest days well is essential. Higher fatigue means higher chance of injury and lower performance in fights!
Other major changes:
The fighter profile screen got it's first major overhaul since the concept phase. Now it not only fits with the new UI, it also displays all of the fighter's skills, sub skills, and characteristics. It also displays the fighter's background which can be written or randomly generated.
Profile before: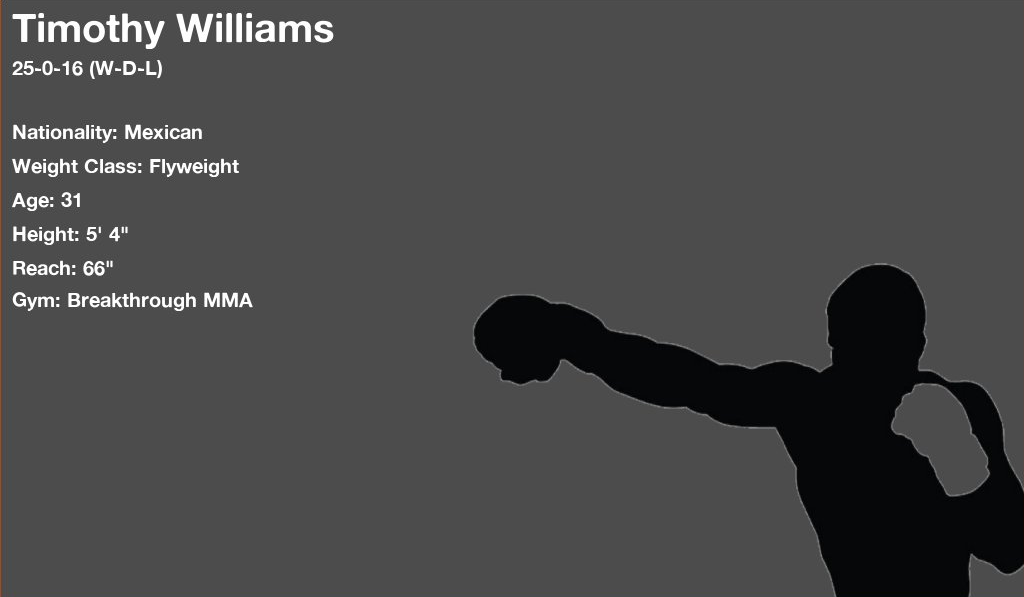 Profile after: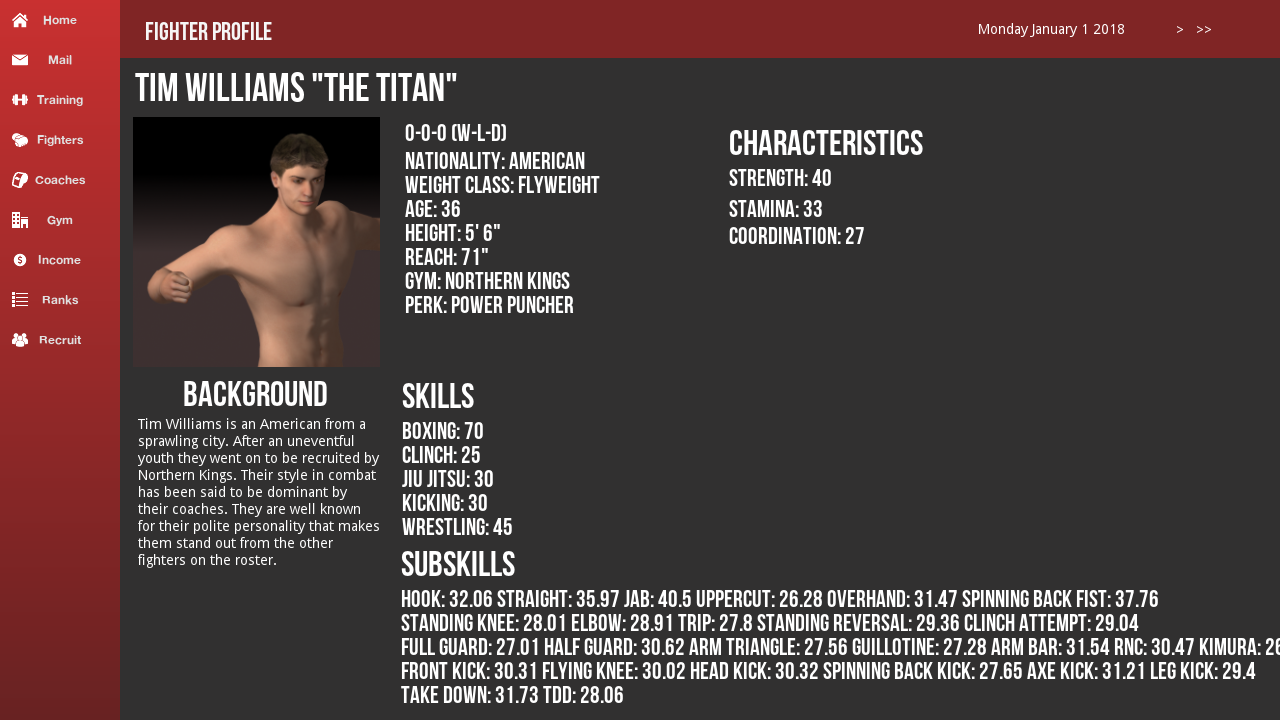 The side menu is also much closer to how the game will look on release - going to change a little at the least, but it makes the game look so much more complete
Lots of bug fixes were made at this point for mostly minor things - keeping time, grammar issues on generated statements, etc.
For regular development updates you can follow me on Twitter!
Twitter: Twitter.com
Website: MMAsimulator.net
Subreddit: Reddit.com