Another month has gone by since we released a dream journal entry of Katherine called "Illusion". Today we don't just bring you a completely rewritten and better version of the text but also an audio version of it. The script is written by 'Leiste' and read by Sonya C., who is going to give the main character Katherine Evans her voice.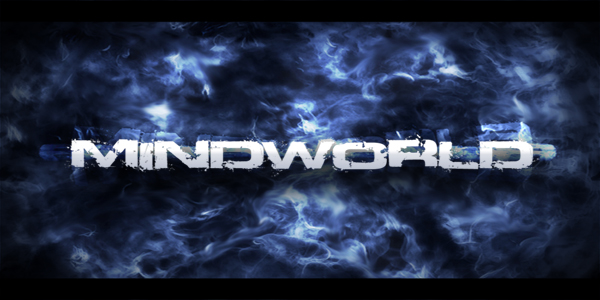 ---
Illusion
Katherine wrote:
I kill the lights in my apartment and slip into my bed. It's a simple routine that doesn't require much concentration and leaves me more time to think about the past, though I'm not sure if I don't want to simply forget.
I close my eyes, hoping to fall asleep soon. But I don't. Every night it's the same. I lay in my bed, trying to find some sleep, but eventually end up thinking about him.
What if I had reacted different? What if… My mind kept endlessly circling around the same pointless thoughts, slowly gnawing my spirit.
Finally I slip into sleep, into the world of my mind, the world of my dreams.
An orange light shines brightly through the window, as I open my eyes. I stand up and as I step into the stream of light I can feel happiness flowing through every cell of my body.
I must be dreaming
I take a deep breath and close my eyes, enjoying the smell of blooming flowers. It seems to be spring.
"Come on." A cold shiver runs down my spine as I hear his voice. "Get up. The film starts in an hour, and we want to go for a walk before that." Jack's voice.
Then it hits me. The feeling of peace is shattered by despair rushing through my body. Once more I feel it in its full intensity: He's dead.
But then an idea flashes through my mind. I can be together with him again. At least for a little bit, before I'm awake again, before I'm alone again.
As I hear him leaving and the door snapping, I rush out of the house, scared of losing even single minute together with him. He waits outside for me. We are talking like we did before the accident. He makes me laugh, while I listen to his voice, enjoying the sound.
On our way to the cinema we decide to go for an ice cream. There's a bench nearby and we decide to sit down to enjoy it. I got myself my favourite flavour: lemon. It reminds me of how long I haven't eaten ice cream. My teeth hurt a bit as the cold ice touches them and I can taste the refreshing flavour of lemon. I close my eyes and feel the warm sunshine on my skin. Suddenly he kisses me. I feel the rough skin and the warm flesh of his lips touching mine, his tongue exploring the inside of my mouth. Holding my breath I concentrate fully on the feeling, trying to hold back tears of joy. It stops as soon as it began.
While we continue our way to the cinema, we pass a florist. Jack steals me a few lilies, which I put in my hair as we're walking by. Like children we laugh and run away, but the florist didn't see it or didn't care.
Finally we arrive at the cinema, which seems to be completely empty apart from us. Jack walks straight into a cinema hall, where I follow him confused. The film, that has already started seems strangely familiar. There is no sound but the pictures tell enough.
It's about a couple, looking like a normal love story. I watch them fall in love; it reminds me how I and Jack first met. I feel a lump in my throat as I finally realize it: these are from my memory. But then I smile, watching the memories of better times.
I long for another kiss and turn my head to Jack. He's gone. Frightened I look around me, only to realise that I'm not in the cinema anymore. There is no other seat but mine and apart from the light of the screen I can see nothing but pitch black darkness. Cold fear creeps up inside of me as I realize that the dream is getting out of control.
My final memory with Jack now plays on the screen: the car accident, a cruel reminder. The old depressing feeling comes back. Devastated I turn around and simply go into the opposite direction, trying to escape, trying to run away. There's no need to be reminded of it again, only the need to forget, to get away from it all. Not knowing where it would end. Not knowing where I am going.
I can spot a light appearing in the distant. With nothing else in sight, I head for it.
As I come closer I can see that it's a single light bulb, hanging from an invisible ceiling, without anything around it. Cautiously I touch it, afraid of burning my hand. It's cold. Then the light seems to get stronger. I try to seal the bulb in my hands, but soon the light shines through my flesh, bathing me in a red light. I let go of it and regret it an instant later. Completely dazzled I try to shield my eyes and look away. In the next moment the light is gone.
As I open my eyes I find myself in the darkness of my room again. I'm alone once more. My eyes slowly fill with tears. Again I cry myself back into sleep, like almost every night.
---
More articles covering other positions in the team or background information about our development are going to be published monthly, every second Friday of the month.
- Kjell 'iQew' Bunjes
(Team Leader and Art Director)