This article contains information about our recent progress in development, aswell as another glance at the Outer World (Tutorial Area).
---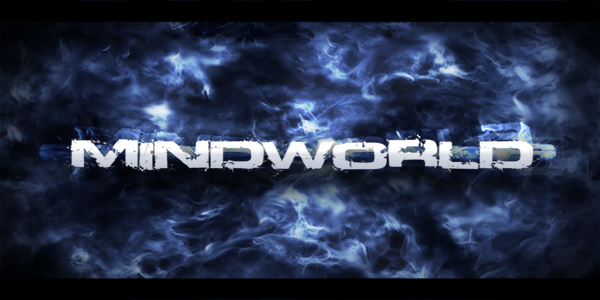 June has been rather quiet compared to the other months. This is because we were crossing fingers to find some 3D artists full of inspiration, delivering us highly professional 3D models to realize the level designs we are currently working on.
The bad news is that we did not find any of those we wished for and those who applied for the project jumped off shortly after taking on the sample tasks we set. This means that our level designer is still working on the environments himself, which takes quite a lot of time, because he is also working full-time to make a living.
Now, the good news is that we did not find any 3D artist at all to help us out. You may or may not wonder why this is good news for us as developers and for you as the community, awaiting this project to get realized.
Up to here, I have kept the articles professional, informing and entertaining without giving out too much personal touch of mine regarding the content of the news. This time it is going to be a little bit different, because of the current situation we are currently facing. Like I said earlier, the bad news seems very bad and purely bad at the beginning, but there is definitely some really good news hiding in there.
At first, I was confused about the lack of interest in working with us as a 3D artist and I already have a slight clue why that might be. Still, two months ago I was really worried about not finding good voice actors for the project and I even came up with an emergency plan what to do next, if the worst case actually happens, which I was pretty sure of at that moment. To my big surprise, we found really good actors for our needs and I was more than relieved to have them on board.
It gave me great motivation and it felt like a great compliment for the work we have done up to here. That is why it hit me quite hard to see that all my worries regarding not being able to fill a position in the team with great talent now came to life, after all.
I am now facing several small problems and one quite big one, because of an error in judgement. A lot of preperation and soul searching could not prepare me for this and that is really good. The big motivation and positive flow made me blind to see what this problem actually means for us. In life change only comes after a crisis. A big crisis leads to a big change and a small crisis leads to a small change.
Instead of feeling like facing a problem we have to solve, we now have the oppertunity to develope as a whole. We are going to change a few things and we are going to be a little bit different after and during the time of change. This is great news, because change always comes with growth and that is what we are looking forward to right now.
We appreciate every information about forums and other sites to look for talented 3D artists, who can produce high quality models for UDK and like to solve challenges with creativity. You can also apply directly, if you're interested in working with us, send me a private message or add me on Skype (iqewarts).
All this does not mean that we did not keep up the game development, we just could not expand yet. I thought about leaving out all these information about our current challenge, but I think you deserve it. Too many teams are keeping the community blind in order to look good and we are definitely not one of those.
---
We have been working on the Outer World (Tutorial Area):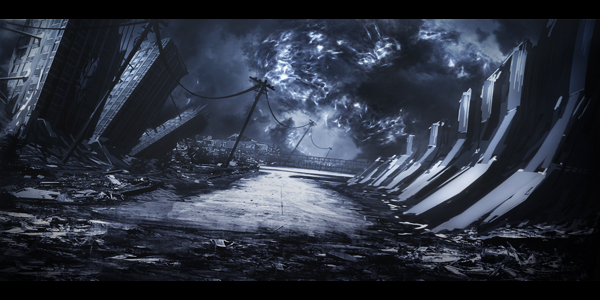 Mainly, we have been focussing on how the game progresses in the area, what is going to happen roughly, where and when cinematic cut scenes start and when they end.
Also, our writer worked on the conversations that are going to take place in the cut scenes and also finished up the inner workings of Katherine, presented via monologues. Some parts have already been acted and recorded by our voice actors.
---
A special praise goes to Kamil and Alex who both produced very professional and high quality tracks. Both did outstanding work and really demonstrate what they are capable of. Alex concentrated on creating another highly atmospheric track matching the concept art above, showing the overall mood of the Tutorial Area. Kamil worked on another illustration of the story. It takes place at the end of the tutorial area.
(Left Alone by Alex Michajlow)
(Artificial Childhood Memory by Kamil Orman Janowski)
We are always publishing the content update on the last Friday of each month.
- Kjell 'iQew' Bunjes
(Team Leader and Art Director)