Hello everyone! We have been busy working on the game mechanics and making some updates now that unity released its new version 5. On the other hand, the art has also been in active development, so we wanted to show you some props we are going to use. Also, the visual look of the game has reached another milestone, so if you notice we also updated our game page header with an awesome new design that you will see inside the game :)
3D Modeling
We had been modeling, texturing and UV Mapping several props and world objects, for future use...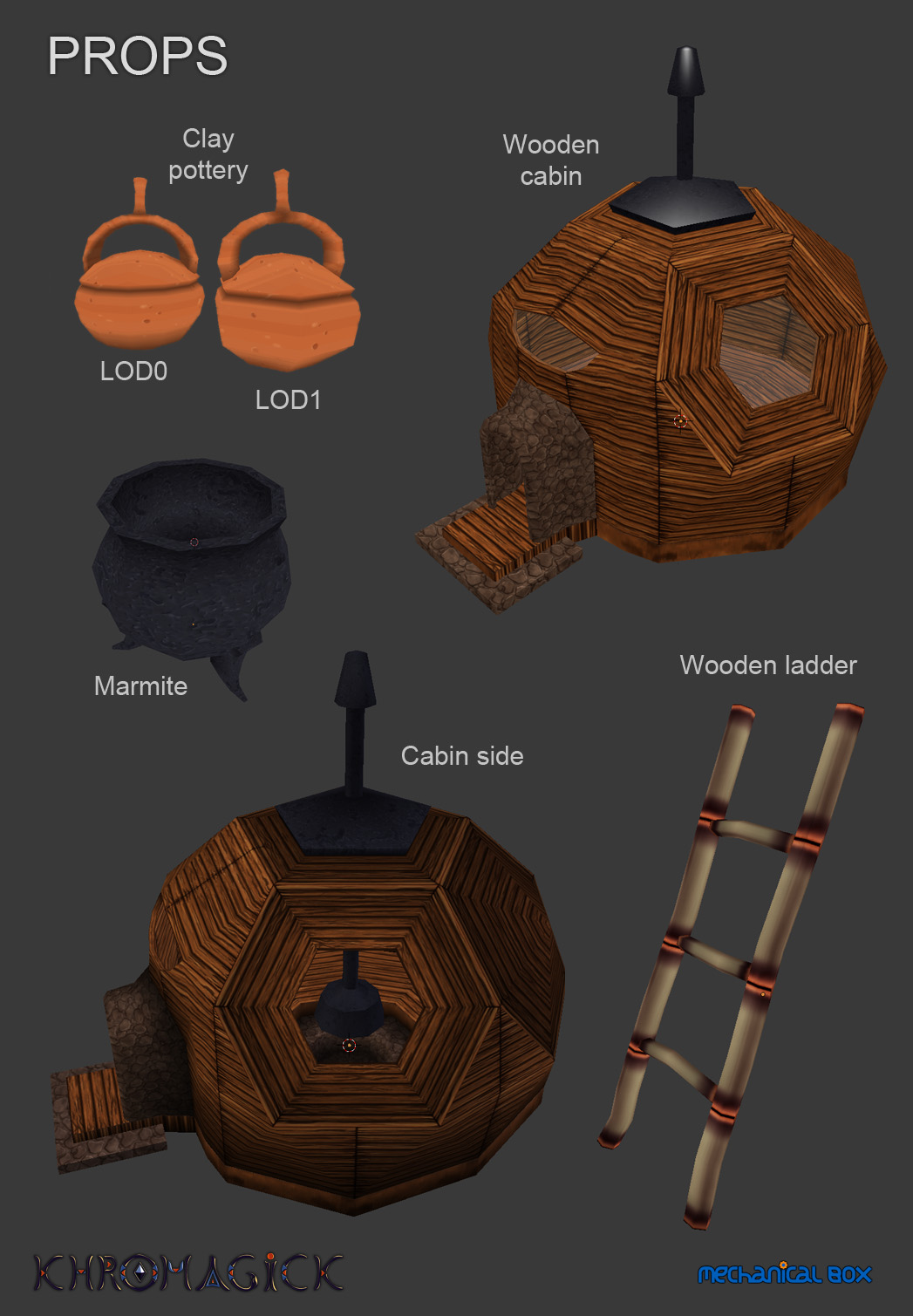 This 'cabin' here is looking very nice and we hope it provides proper shelter to a particular character we will introduce later on. His importance has not been gauged entirely just yet, but it's enough to warrant him a cozy home of it's own. The textures were all hand-painted by our team in order to help visualizing the final look w'ere after :)
Graphic User Interface
We also are improving the visual aesthetics little by little. Making a brand new HUD is something that surely takes time so we can balance how the design works with the game and how it informs the player about their in-game choices. What you see here is a WIP of a design approach that was approved recently.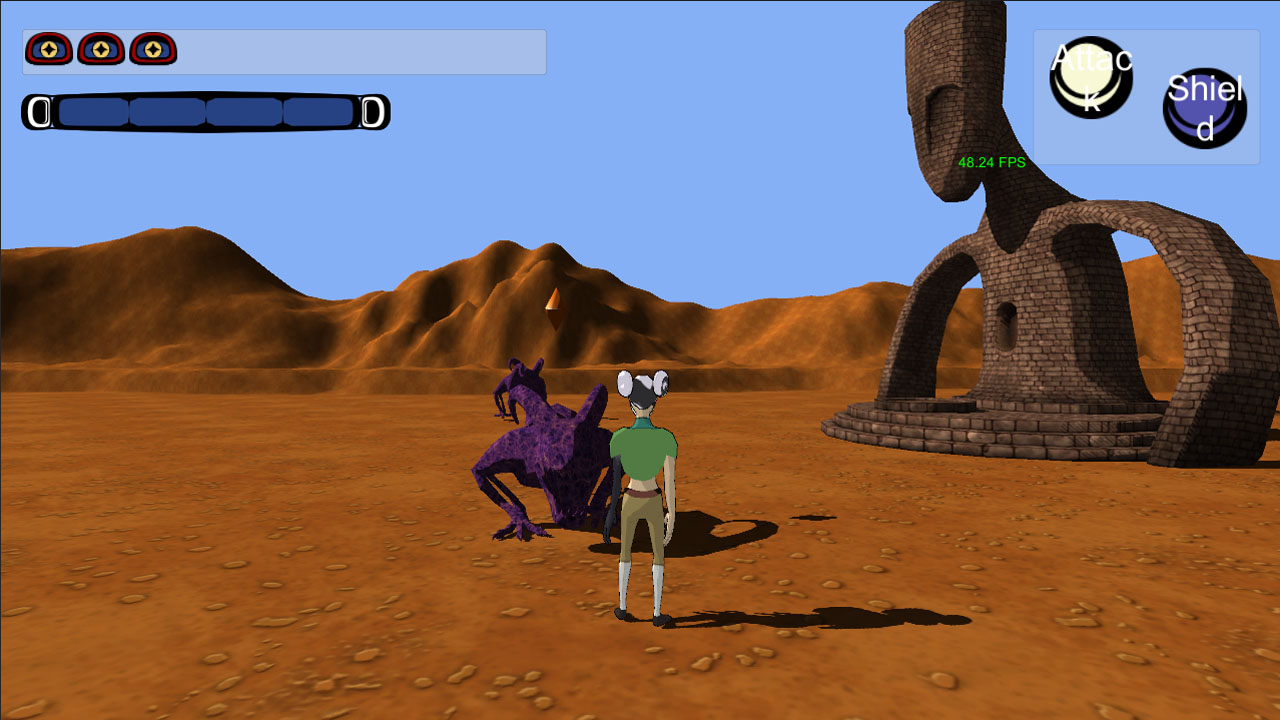 The creature you see attacking the player character seems to have a strange artefact over it... we'll talk about that later on, so stay sharp :)
Visual style & Design
We've been real busy researching and establishing the core rules for the design style that we are going to use for the entire game, and which are being created using a very specific process. We first, rough out a black and white screen to understand how the different figures and patterns work together.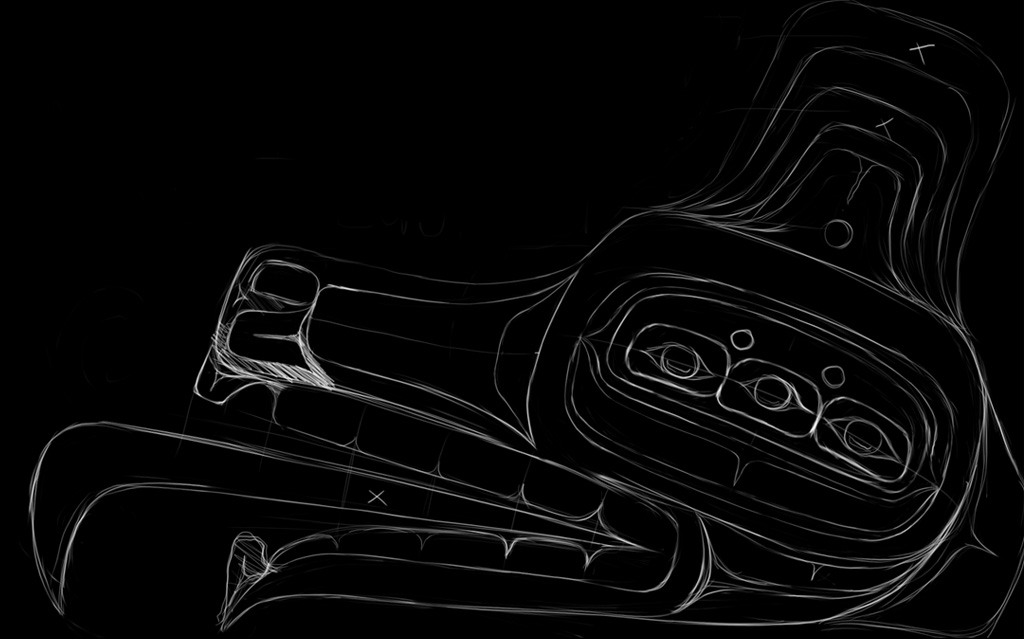 After many colour tests, we decided upon a colour palette as shown below. Also, some corrections were made to the final design following the visual style manual (and some artistic intuition of course) to achieve a visual unity among all of the design elements.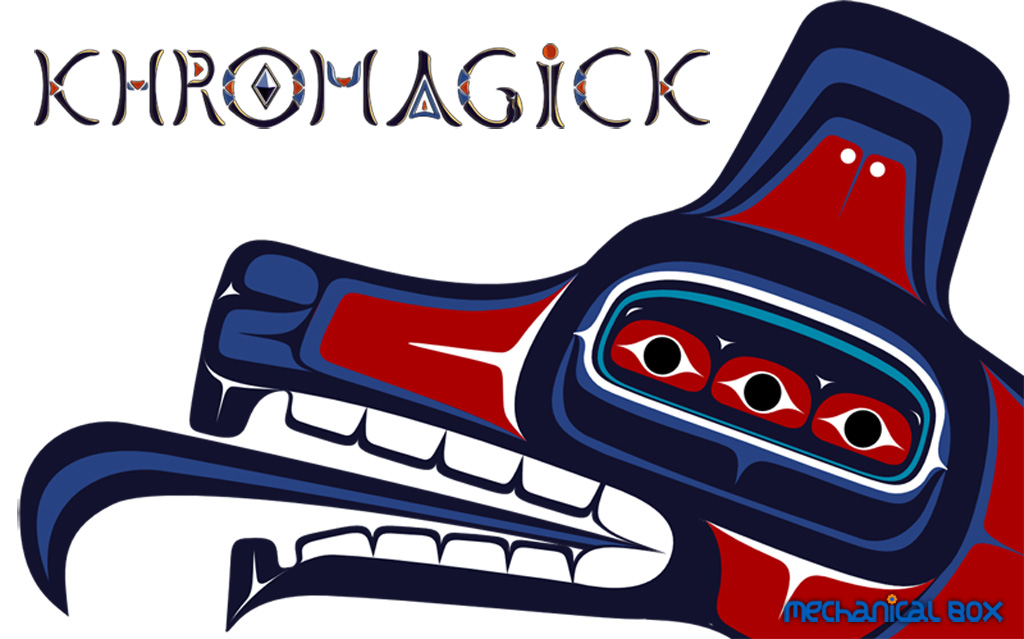 This is the design abstracting a lizard-like creature native from our game world.
Thanks for reading (and commenting) we are hoping to finish the HUD & GUI as soon as possible while we begin to dress the world with other assets and props we have prepared. We look forward to show you more screenshots next time :)
[A.D. Moro]
Founder & VG Project Director @ Mechanical Box Interactive