Greetings everyone! Our sincerest apologies for not showing any of our progress through IndieDB since our last article, we've been real busy taking care of some important tasks whikle developing our company's first game prototype: KHROMAGICK. Holidays came by as well as a reminder of a year well spent working hard, so until recently we finally managed to get some time to tell you all about it.
3D Modeling
We realize that we have only shown some of our main characters, but not who their enemies are, so we can bend the rules a little for our first post of this year 2015, to give you a glimpse of some of the creatures that are going to populate the first stage of our game.
This one here is called Anatan and he can cast some nasty energy balls against you but if that fails to get you, it will charge towards your character using his mighty shadow horns.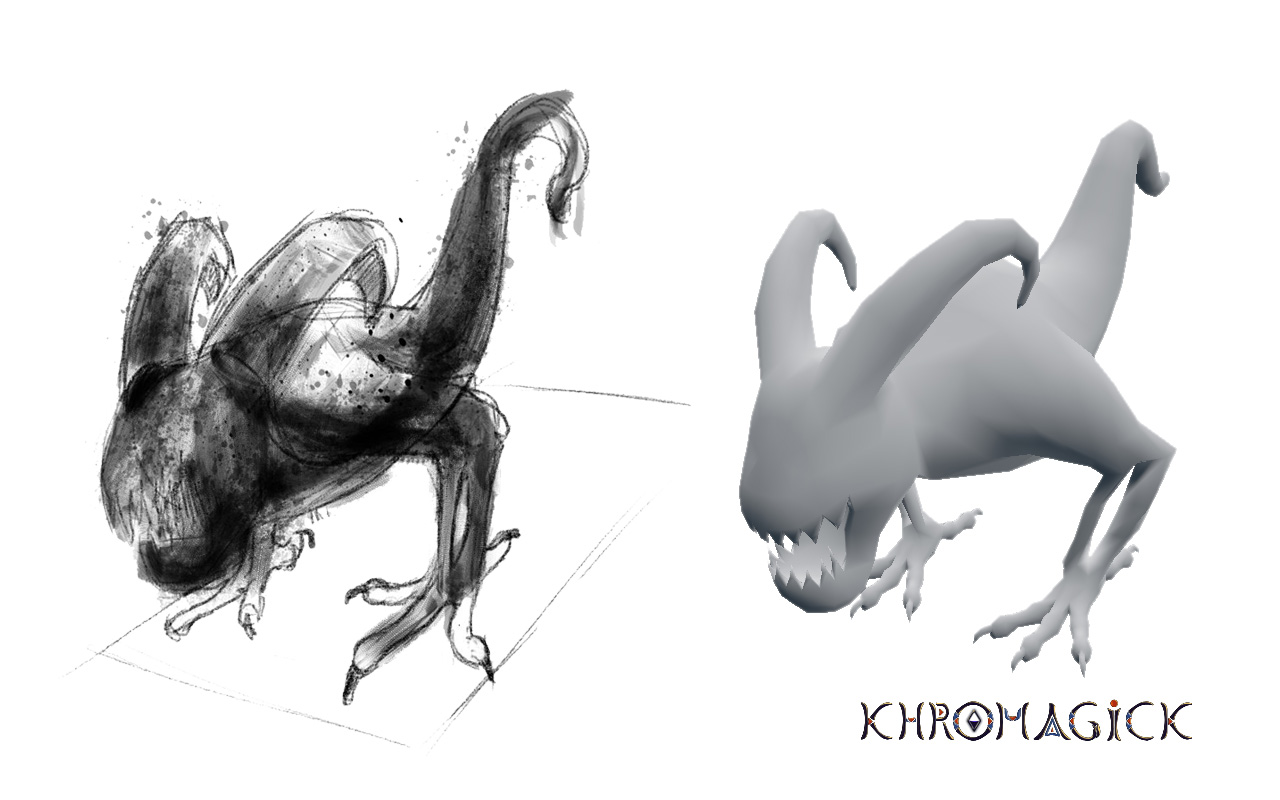 On the other hand, we've been working on our environment and scene props. Right now we're going to show you how you might perceive the always needed save point. A giant shrine made by stone blocks where the player stands in trance while performing some prayers (and save the progress).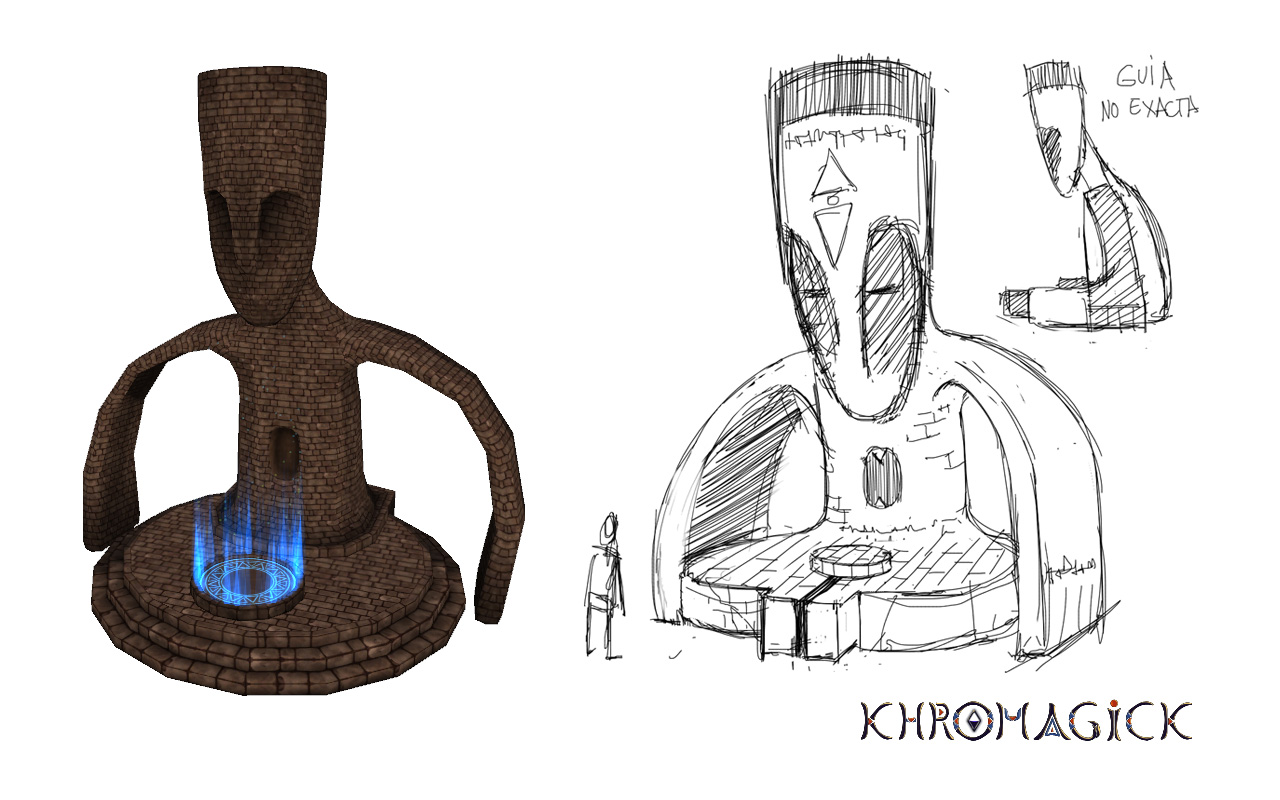 Animation
Now, what would a game be without animation!. In order to create a specific character action, exactly how we wanted to be seen, we had to go through a process that incorporates traditional animation approach to conceptualize the motion. Then our animator could work with the fully rigged characters and give them some life (spliced into several actions). Here's a couple of examples.
While roughing out the motion we needed some jumps, first we had to observe several references in order to get to the essence of the action.
This one depicts a precision jump, but wasn't fully implemented.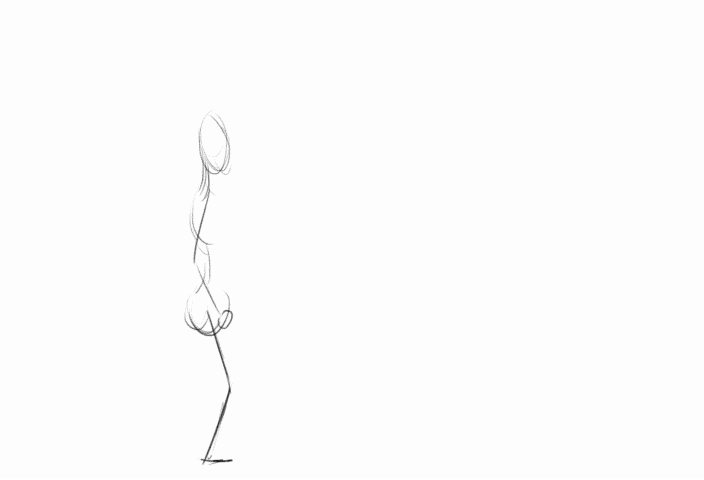 Now this one shows the character stopping his run and performing a flip, to continue running.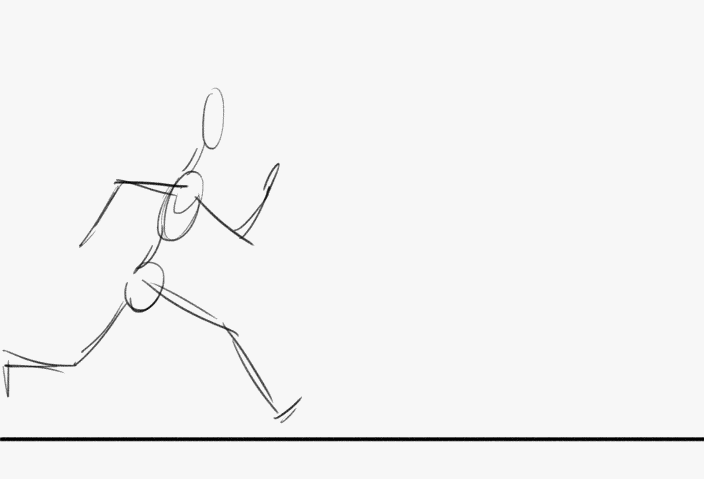 Now, after this process our animator got the 3D aspect working allowing us to translate those 2D roughs into 3D motion.
Here we can see a run cycle of our main character fully rendered in 3D, although this won't be the final "look" for the game, it sure looks nice already :)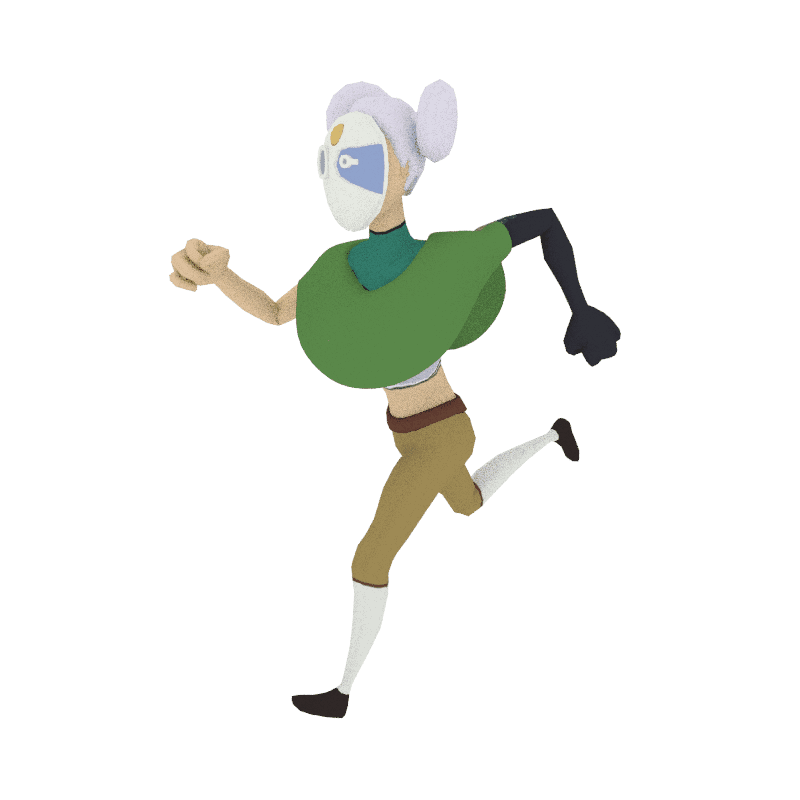 Teaser (WIP)
Last year in November, we signed up for a Videogame contest for the Latin American Videogames & animation Festival or LOOP Fest (www.loop.la), we had about 1 week to get a teaser for our prototype up and running. After working our asses off, we managed to make a decent piece in such a small period of time.
Mind you this will not be the final quality seen inside the game. But ever since we put it out it managed to become a milestone in our development helping us to get a clear understanding on the way we want to tell this particular story, and we want to share it with you :)
Thanks for reading (and sharing), we hopes to bring more interesting news about of progress very soon.
Last but not least, have a happy new year 2015!!!
[A.D. Moro]
Founder & VG Project Director @ Mechanical Box Interactive