This week we mostly finished our work on controls and interaction with puzzles. We are quite happy with what we have for now and hope you'll like it too.
We are using A* Pathfinding from Aron Granberg for point and click and it works perfectly, especially for longer distances. On top of that you can also move with WASD keyboard keys and by holding the right mouse button you will be able to rotate the camera and also direct character's movement like you would in a first person shooter.
Interaction with puzzles is pretty straight-forward, whenever you hoover your mouse over an interactive object, the cursor (shaped like a paw) will get highlighted. Once you get in range of that object you can interact with it. If you are too far away, you can just click on it and the kitty will automatically move towards it and interact. See our poorly made instructive image below.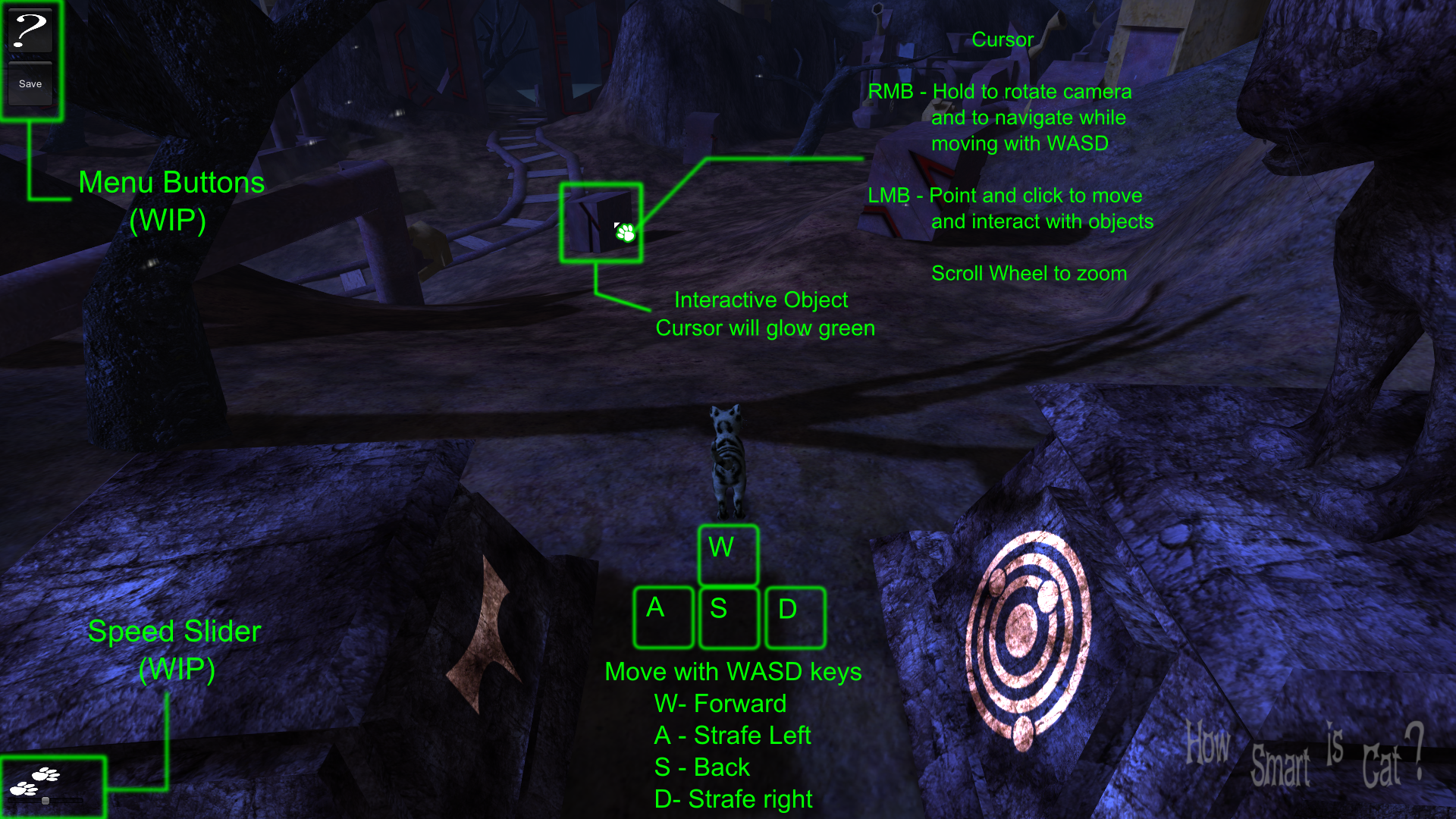 Image 1: Controls
We are still working on our interface and hope to make it more functional and prettier of course. Menu will be discussed at some other time, since right now it is very basic and still needs a lot of work. Though you might have noticed the speed slider. This will effect character's speed, so when you want to get somewhere fast you crank it up. Some puzzles however might rely on more precise movement of the character, so you may tune it down and move at snail-speed.
We also made some graphical additions to the game. Among others we added some trees and the statue of our kitten's mom, whom you will have to save, by solving the puzzles. You can check it out on our pic from #screenshotsaturday in case you missed it.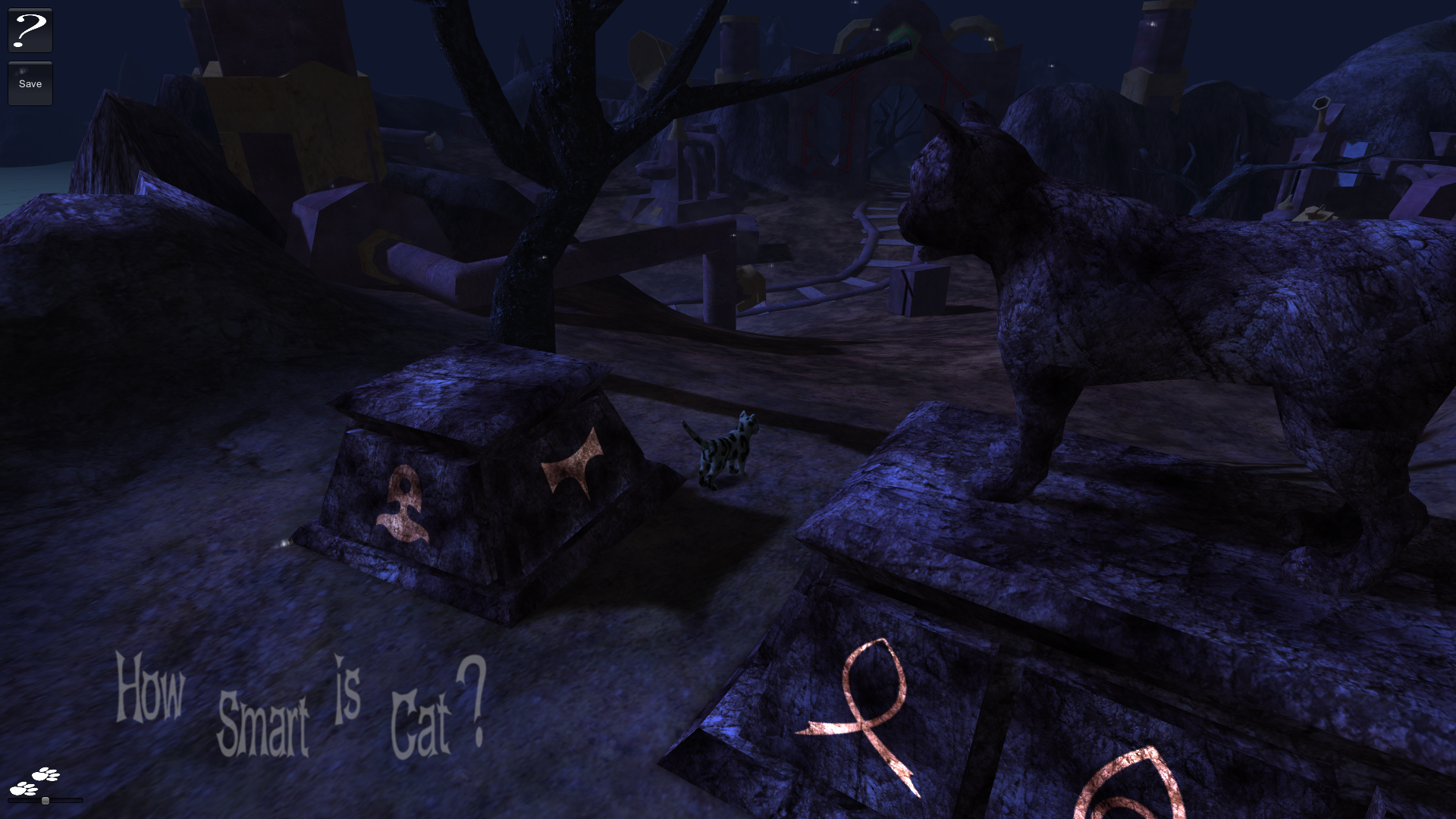 Image 2: ScreenshotSaturday
Please note this is still alpha and some things will change and definitely improve. We would really like to hear your input on the matter so leave us some feedback in the comments.
Thanks for tuning in and don't forget to follow our efforts on Twitter, Facebook and Tumblr.