We've been back to working super hard on Gunsmith over the last few months. We have been optimising and testing. We sat around the table and thought about our next move. We feel that the best thing we could have done at this time is add Staff because the factory was really good but still basically lifeless. Not only that but it solved several of our game mechanics.

So tonight I am going to be dropping some media here to show you the staff! You have to now build them a staff room, pay them wages and also heep them happy! Or they quit.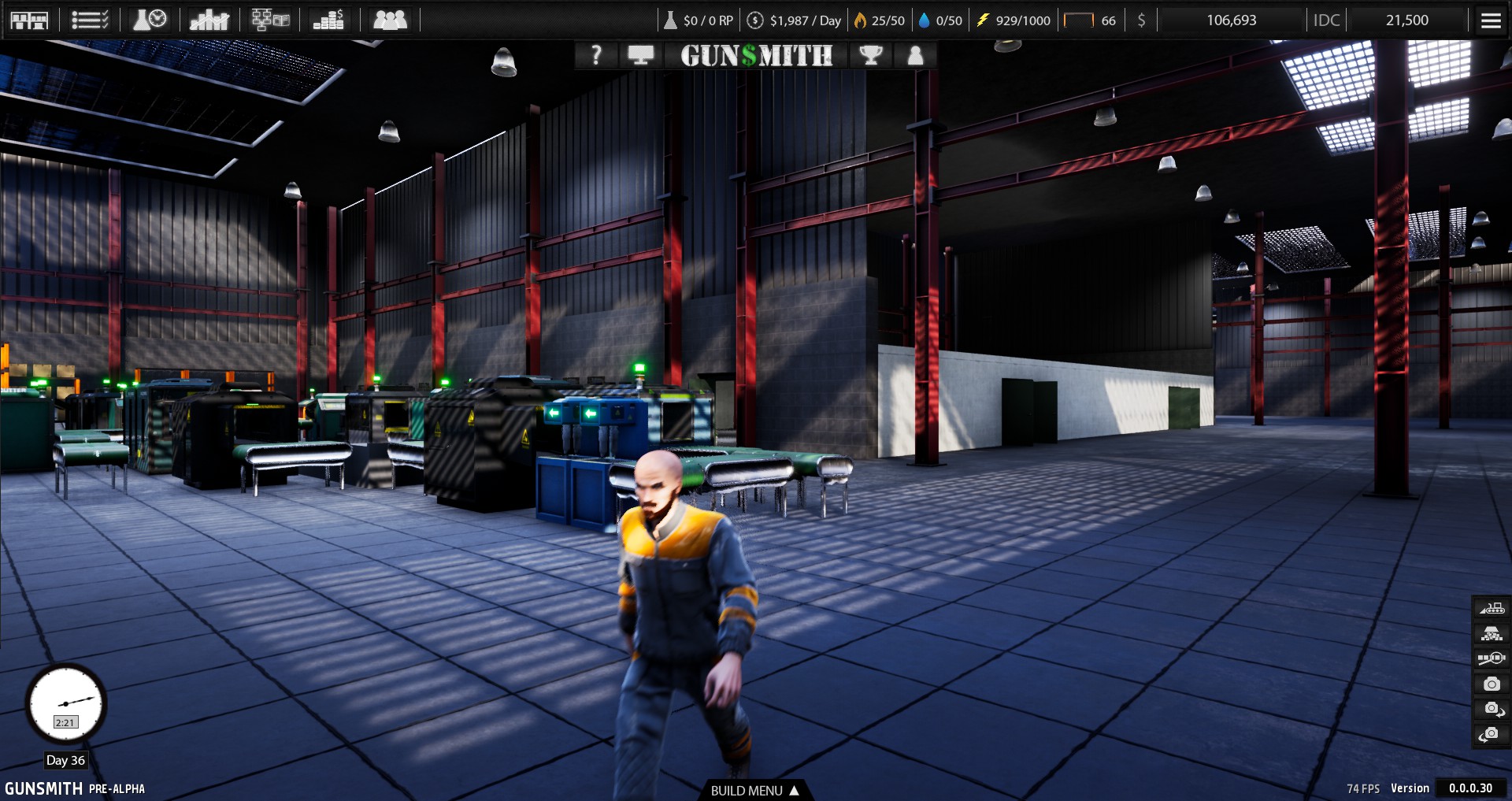 The game also sports an entirely NEW UI which is much better thank before!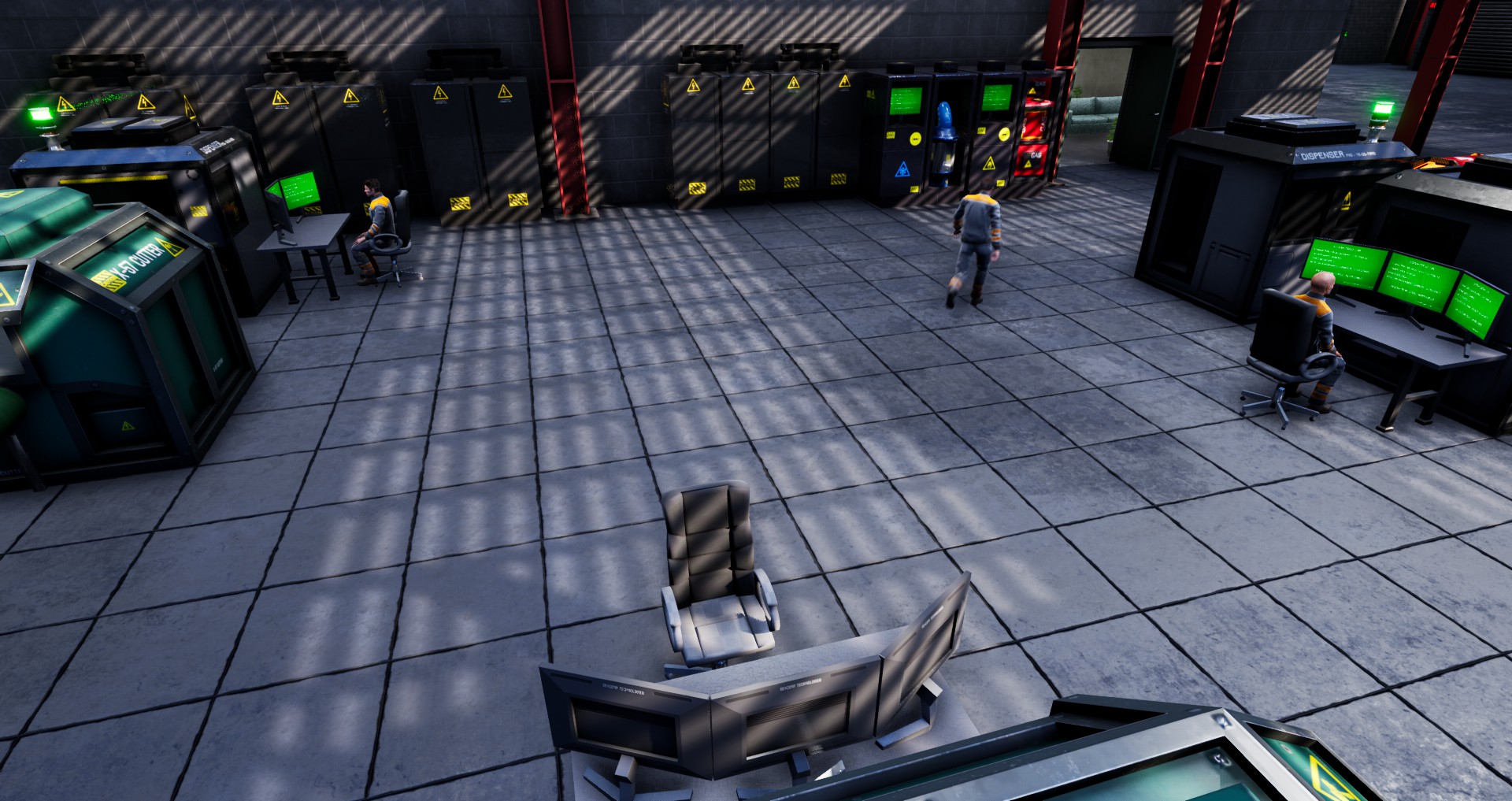 Now in order to run your factory you must set up computers and staff to manage machines. They will be the heart of the production.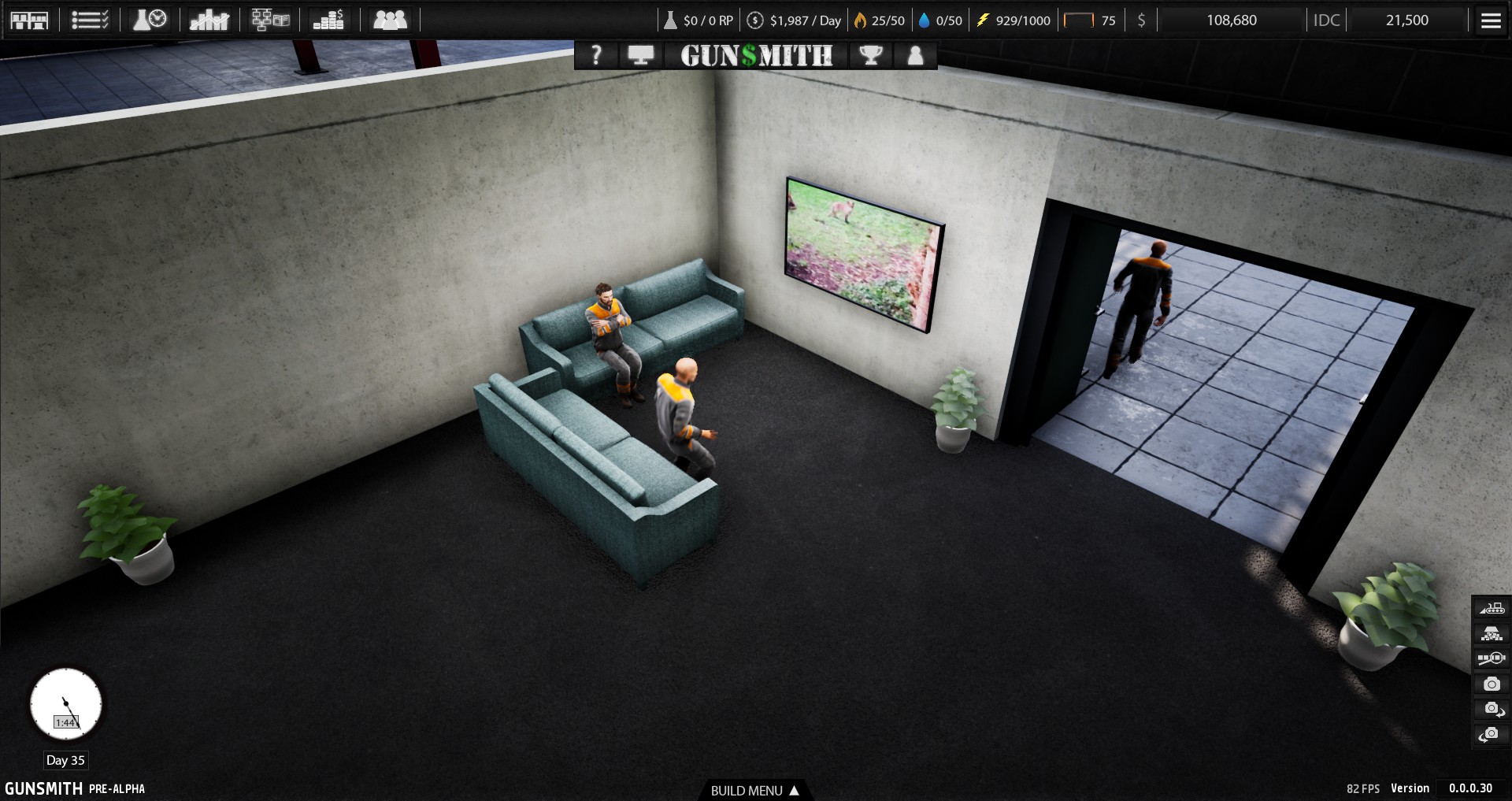 You will have to set up your staff room and fill it with objects for them to use and take a break. All of this is quite basic at the moment, we needed to really flesh out the idea and get it working. But all in all were really happy with the progress.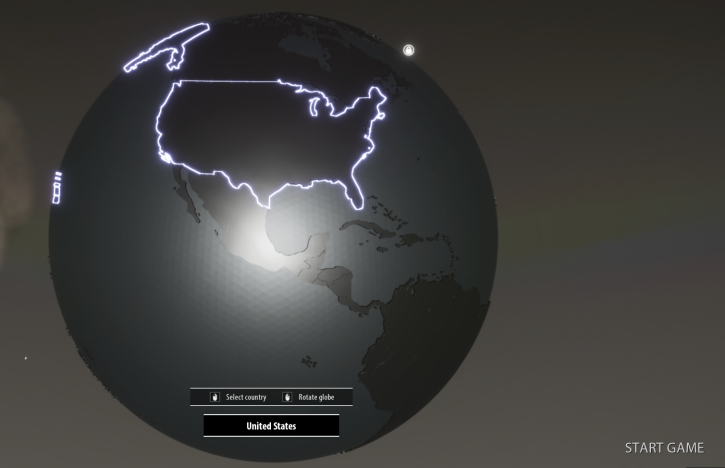 On top of all this we implimented our global map into the new update. In the future you will be able to pick many countries from which you can start your empire.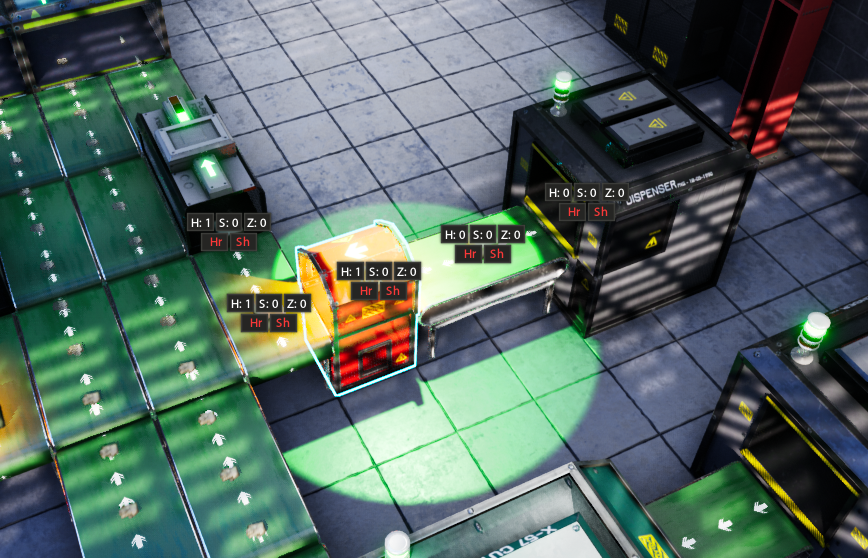 A big feature people were asking for was the status of items so we added a hover over so users can see this. So far this has helped players including us, realise where were going wrong.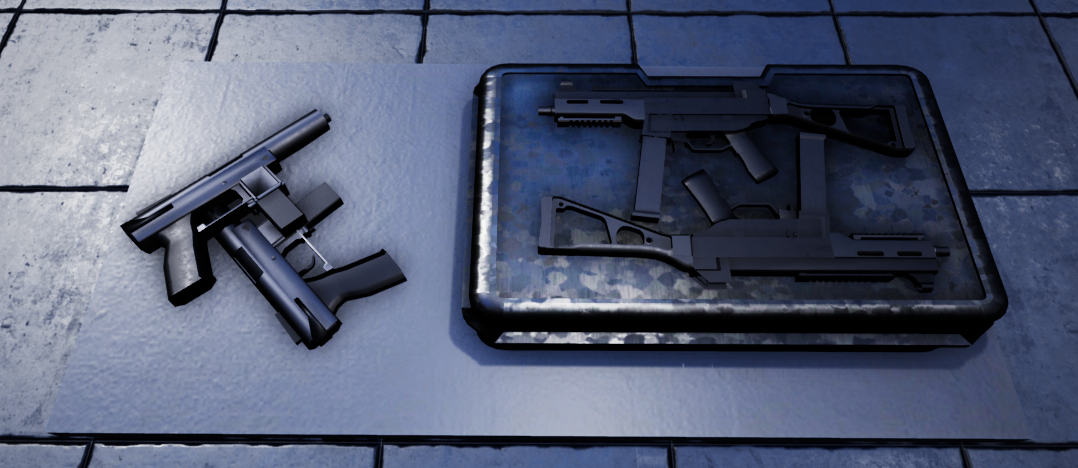 And also in addition we have added more guns to the game. So go check it out its been a great update so far with tonnes of new players who are enjoying it! Were now doing some hot fixing as there are only two of use so please bare with us!

Thank you so much for being an epic community. Sorry I dont post more on here there are so many outlets to take care of. I will promise to try and upload here more!

Thank you guys!

Rich