We are at the point now where we are able to start making somewhat complex maps to play test on (and for me to stare at when I should be sleeping). A pleasant byproduct of this is that I can show off some screenshots with new props scattered about, many of which will end up as cover objects.
In this first screenshot you can see I have placed a squad in cover facing two different directions to cover their flanks. This is done through our micro menu which allows you to click and drag units to new locations, giving you complete control over formations and defensive positioning.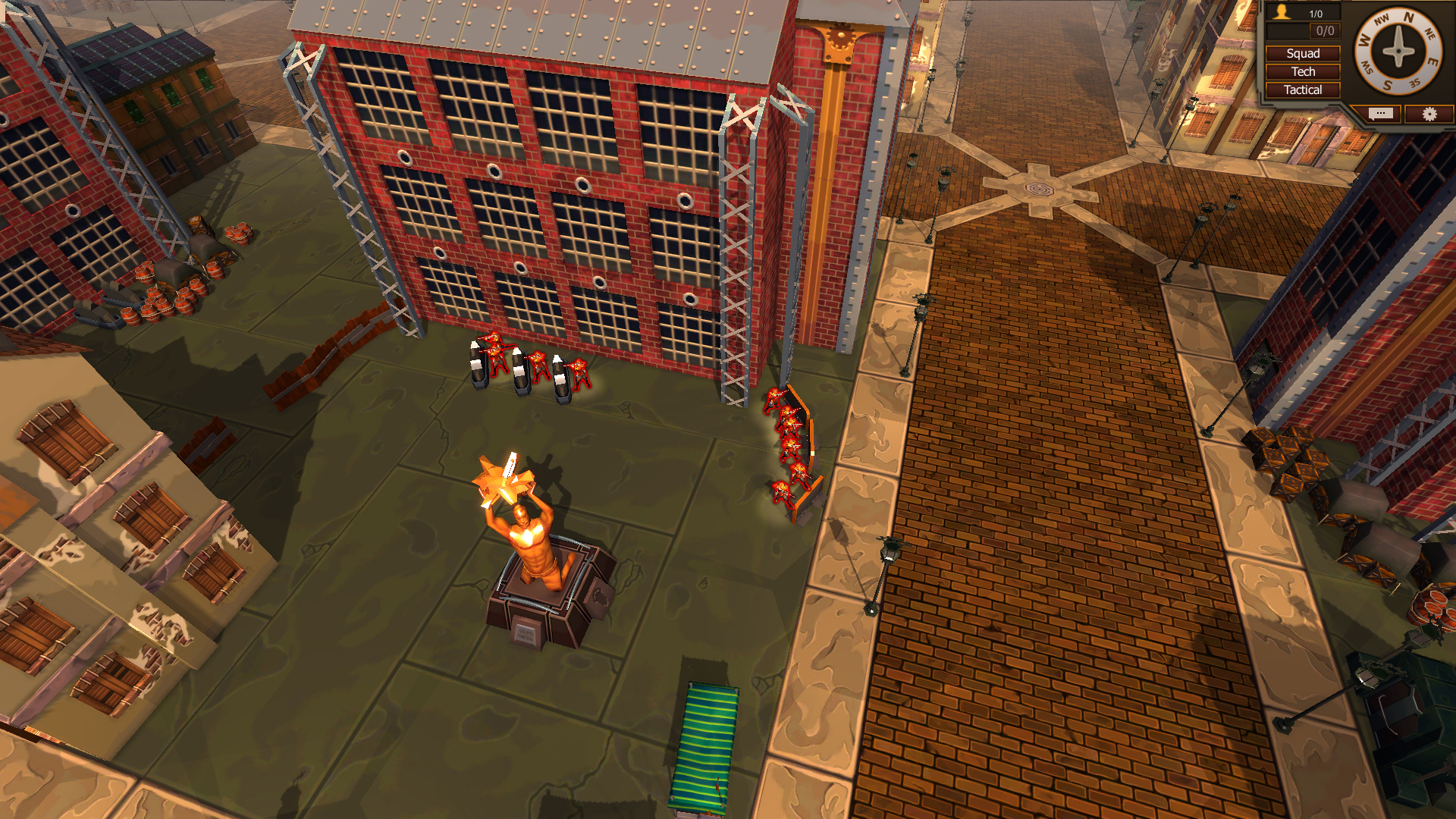 In this second image you can see a line that indicates the point the squad is moving to. In this case the units closest to the barricades would likely take up position in cover points due to their proximity.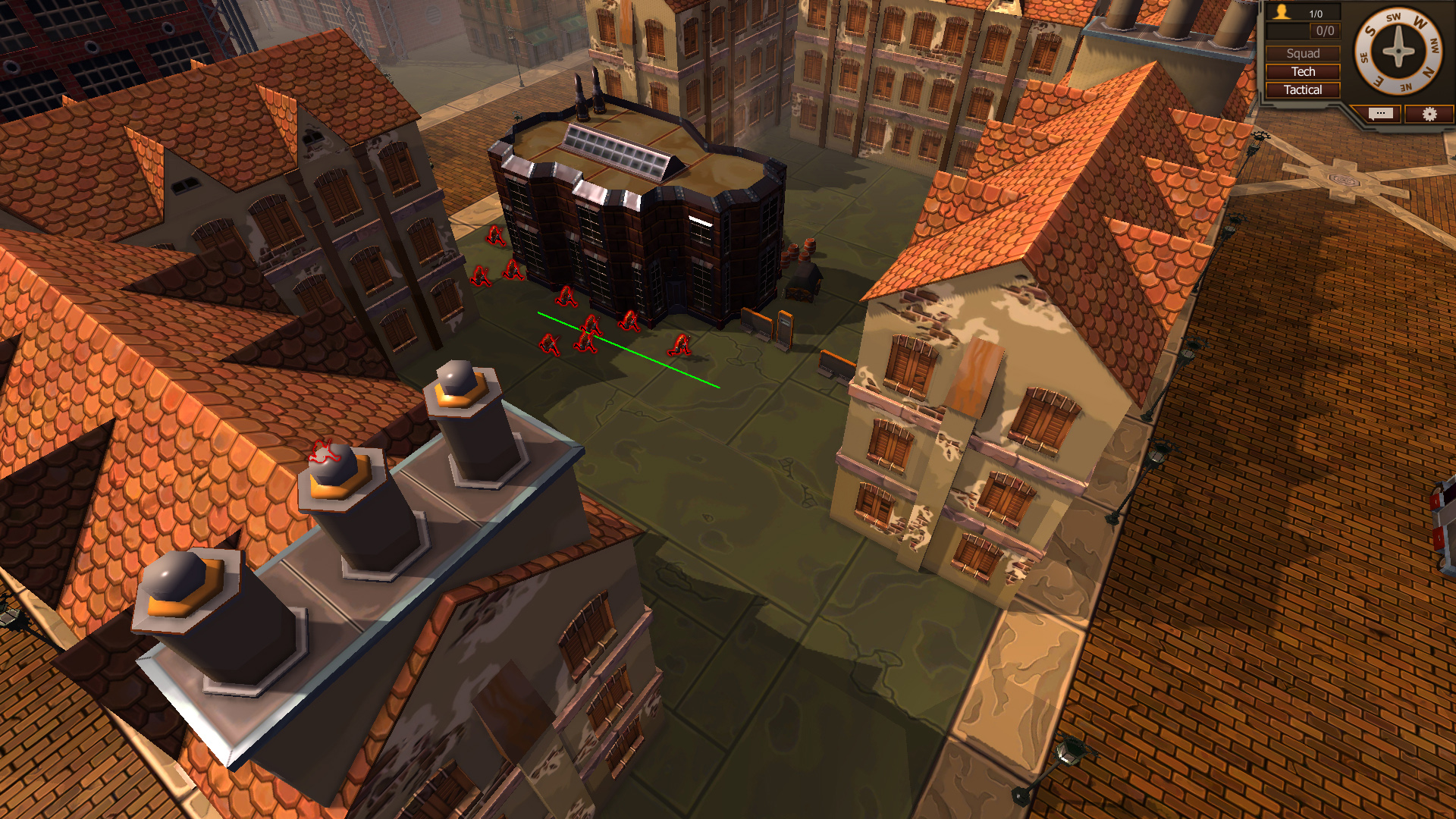 This screenshot shows what happens when your camera hits a building that would normally be too high to see past. The camera rises up and tilts downward to give you a better view of what is directly nearby.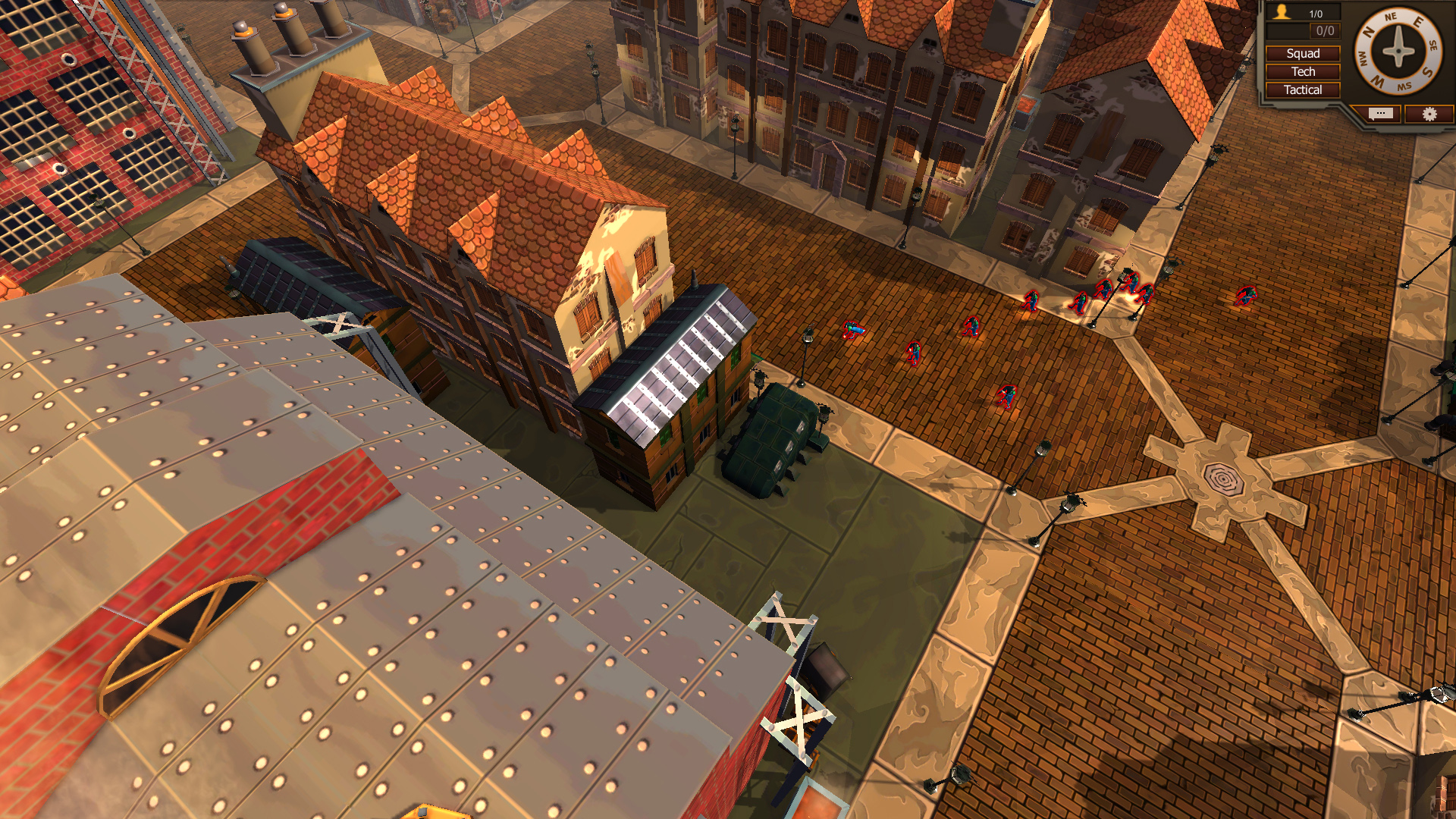 These next two images show different interior spaces and the rendering effect that occurs on buildings over two stories high. This effect is in place to give you context for when the camera angle/height will change. In all likelihood in will be toned down a bit as it obscures the interior view a bit much at the moment.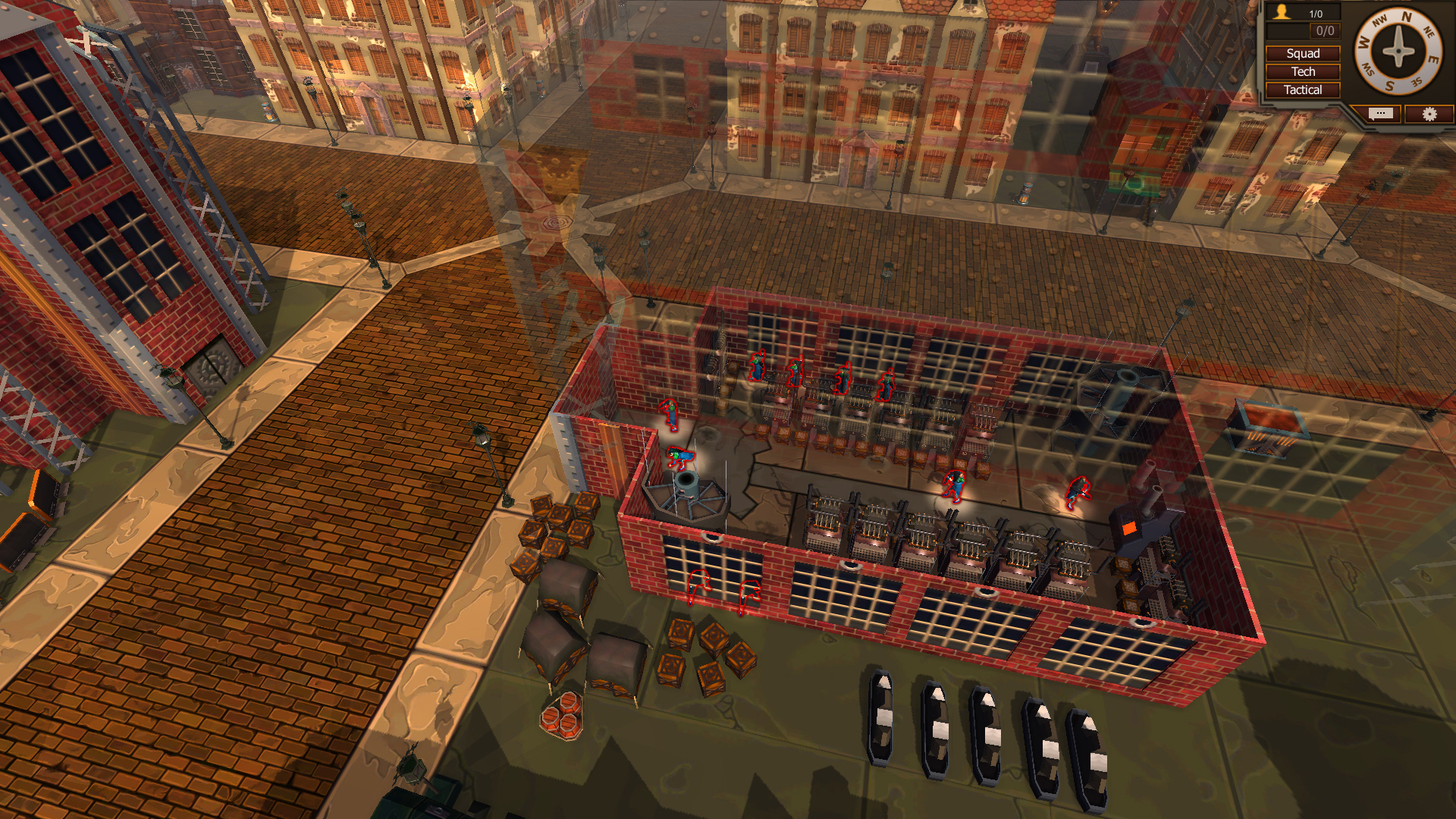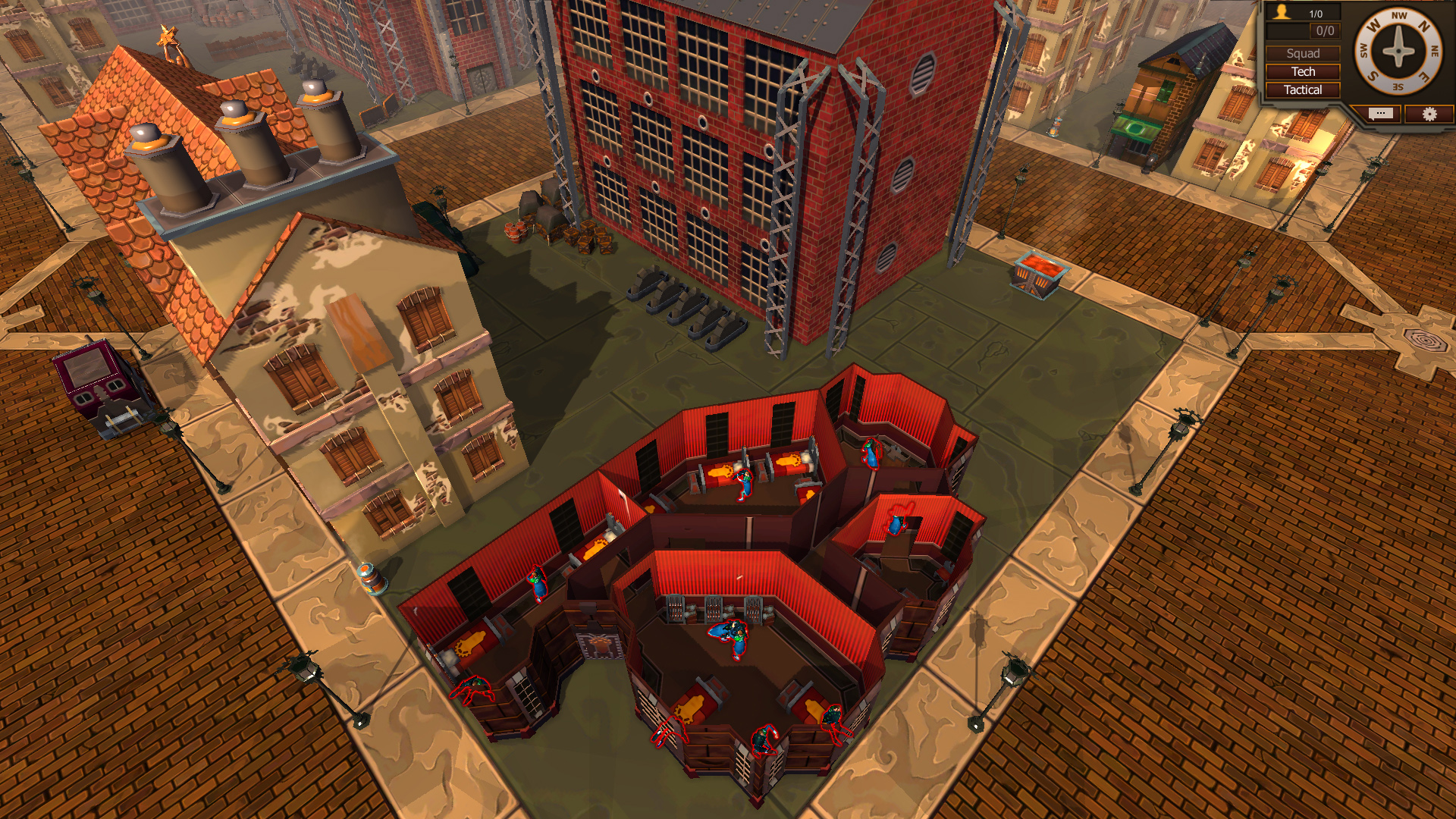 The final image I have shows what an night scene will potentially look like.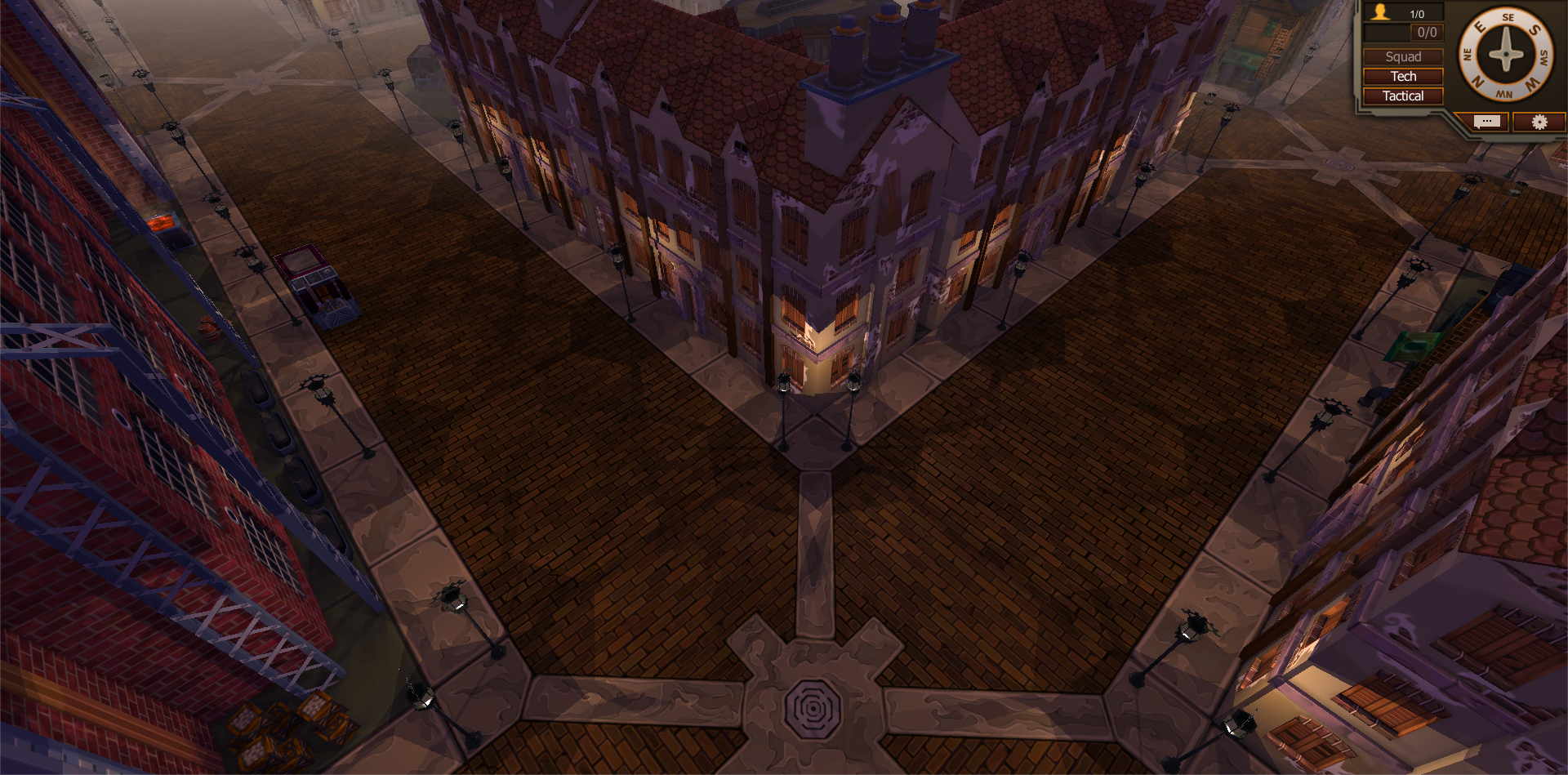 It is exciting to have something that actually looks like a game (finally)!