It has been a long time since I last showed off a finished building texture. I have the advantage now of being able to set them into the game with all the visual effects in place to spiff the building up best.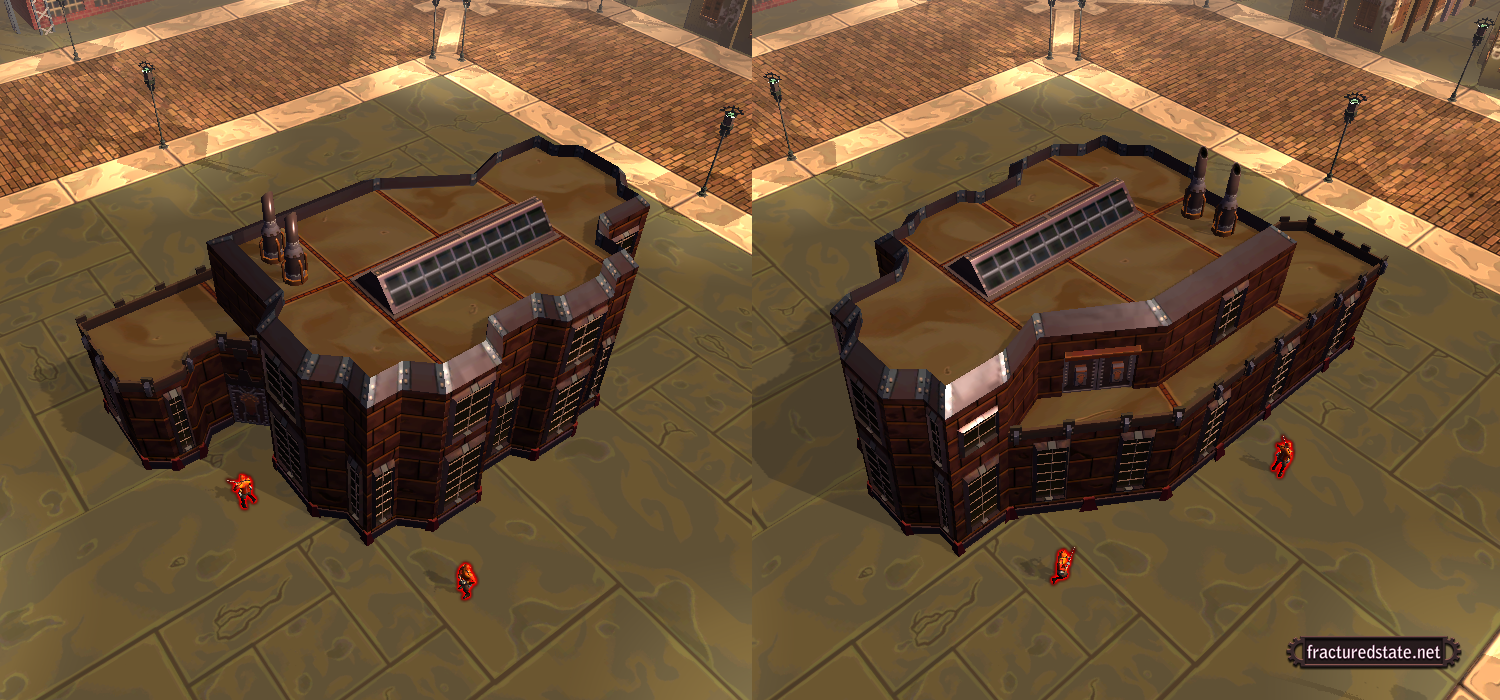 Primary to the design of the Laperian Barracks is it's purpose as a symbol of security and control. The facade is a dark stone, meant to give it an imposing feel, with fortified windows to allow it to function as a capable last line of defense for the garrison if necessary. Contrary to its appearance the leaders of Laperia, and the soldiers who reside in the barracks, would prefer it peacefully served as a reminder of the strength, protection, and ever watchful nature of the empire. Better for the citizens of Laperia to respect, fear, and appreciate the protection of the empire than think it weak and of little use to them.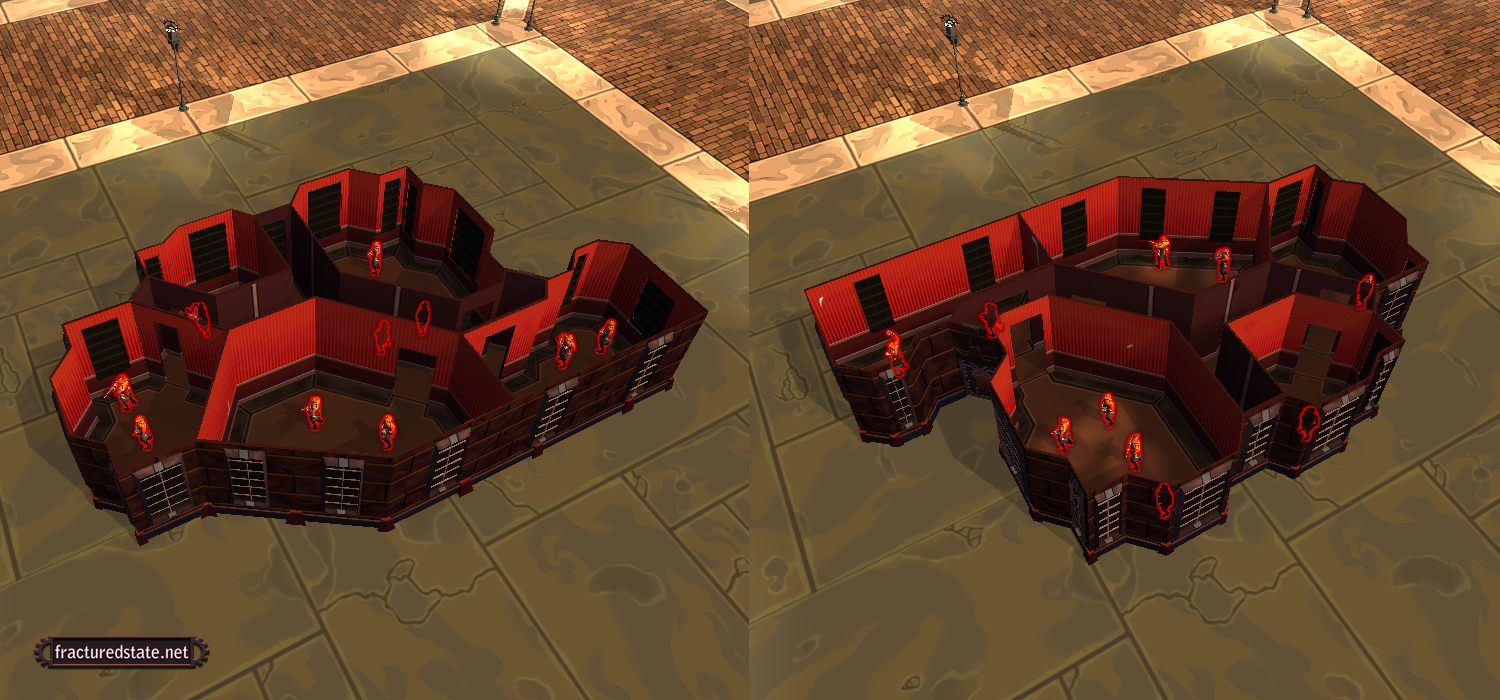 The interior of the barracks is a combination of austere and slightly fancy. The touch of fanciness is meant to make the soldiers feel that they are being well taken care of and given a comfortable life in return for their service. The empire certainly can afford to give its meat shields at least a sense of appreciation.
I put a squad of soldiers inside to give you a sense of scale. The reason for the lack of props is two-fold. First…I have not gotten them textured yet. But also, and more important in the long run, props will not be tied to buildings in the map editor. This will allow mapmakers to outfit buildings as they please, giving a greater variety of possibility to different maps as buildings will be composed of different interior cover, and therefore different strategies will be required to take and defend them. The last thing to mention and keep in mind is that the barracks is on the medium-small to small end of the spectrum of building sizes. Certain buildings (already in the concept stage) will dwarf this building in footprint, making for a different style of building combat.
Hit us up on social media or leave a comment below if you have any thoughts or feedback!