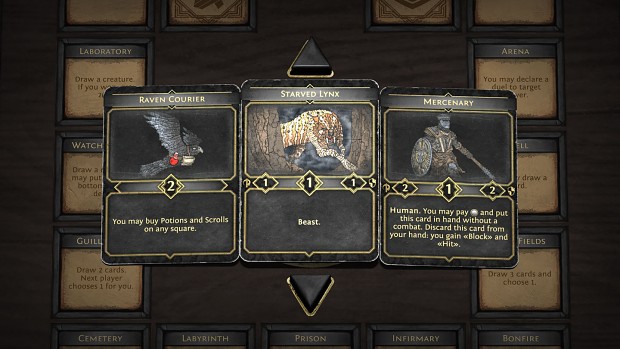 Version: 0.3.18.110.
Download size: 43 MB.

We are pleased to present to your attention the 12th update of the digital board game Fated Kingdom. It's funny, but this patch came out even more than the last, which we have been preparing for a long time.
3 new cards: «Raven Courier», «Starved Lynx» and «Mercenary».
A new square on the inner path - Stash («Take 2 coins.»).
Flavor text for 4 cards: «Relentless Knight», «Fragile Shieldbearer», «Cultist» и «Bewitched Dice».
Music theme for the main menu, it can also be heard during the game.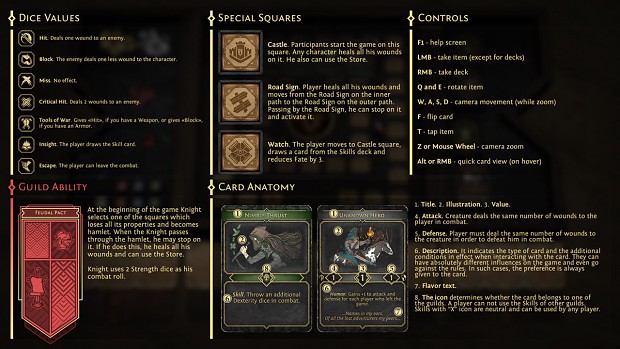 Balance & Rulebook:
A special cell «Road Sign» in addition to its properties heals the wounds of the character.
Changed action «Path of Madness» and «Village» squares.
An explanation has been added to the rules regarding what to do with cards that have not been chosen by the player.
Diamond symbols in the H2 headers removed from the Rulebook.
Fixed incorrect display of lists in the Rulebook.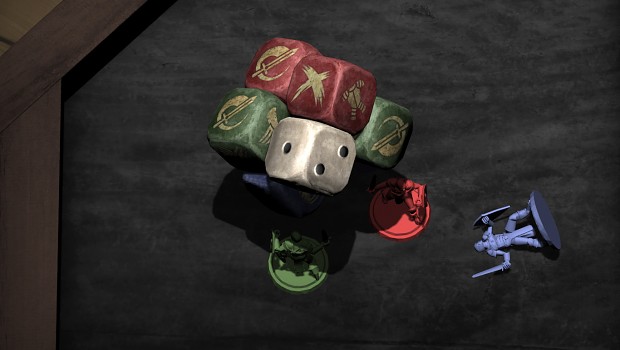 Graphics and Optimization:
The shadows are reworked, now they are much clearer.
Shadows are displayed in all graphics presets.
Fate Sphere no longer overlaps the card display when using quick view.
The position of the fluid within Fate Sphere changes more smoothly and naturally.
Fixed incorrect display of the cards «Chosen Apostle», «The Gift of a Stranger» and «The Darkest Night».
Fixed incorrect display of«Stone of Knowledge» and «Chapel» squares.
Fixed incorrect display of the «Tools of War» icon on the help screen.
Another optimization of game resources.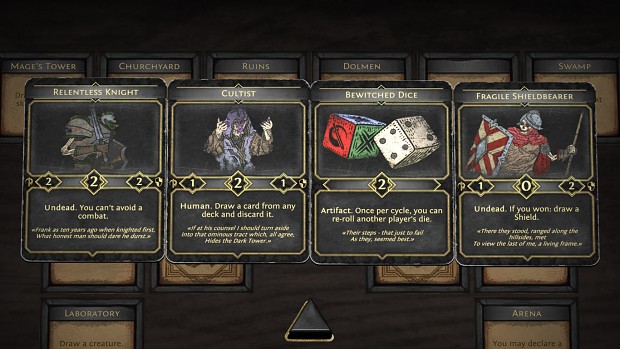 Bug Fixes:
Fixed a bug due to which objects could shake slightly after the camera zoom.
Fixed a bug due to which Fate sphere buttons could not work in rare cases.
Fixed a bug due to which when taking a card from a deck lying in certain places of the game table, this card could immediately return back into the deck.
Fixed a bug due to which a card or deck could touch the upper boundary of the game table during rotation.
Other changes:
Increased responsiveness of objects taken in hand.
Now the game remembers the choice of the server type made by the user.
Updated the section «Special Squares» on the help screen.
The log file now displays the version of the game.
Minor text and localization fixes.
Thank for playing Fated Kingdom!