We wanted to make sure we updated all of you on the progress of how things are going on Ether, since we've been so quiet recently. Things at the studio have been going great and we should have some big gameplay content to share with you soon. For now we just wanted to share some screenshots and music with you all, and to keep you all in the loop of where we're at.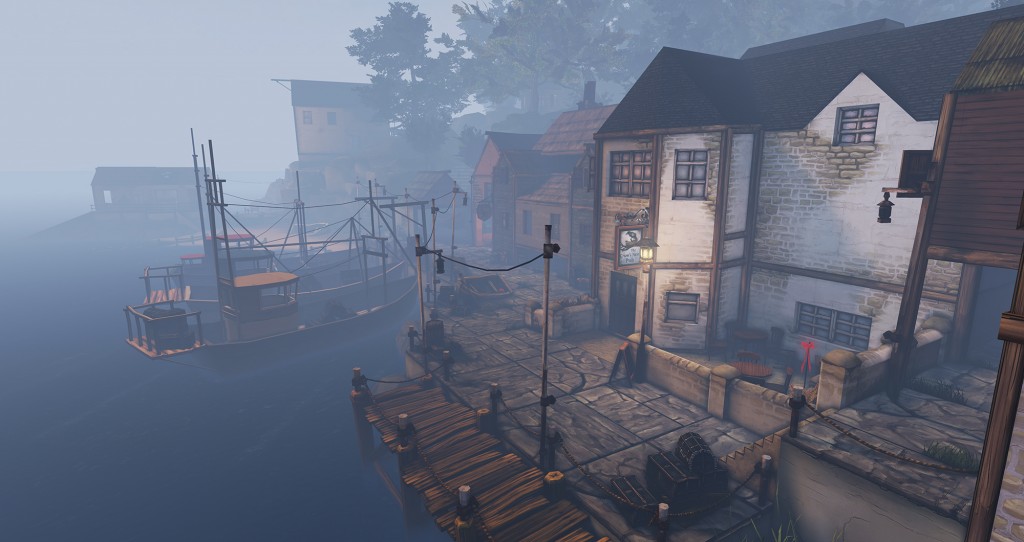 PLAY TESTING
So firstly we've been play testing the game A LOT. We've had a few close developer friends testing Ether giving us some really great feedback, and we've also had a range of other play testers that don't know us so well to test. The response has been really valuable to us and we've been constantly iterating the game script and design to make sure everything is balanced really well.
Right now play tests are clocking in around 5 and a half hours so that should give you guys a good estimation of how big this game actually is! It's been a huge undertaking but we can definitely see the finished game starting to emerge. The interesting thing about Ether is that even though it contains puzzles, you're never gated at a certain point to solve the puzzle and you're free to explore and take in the world at whatever pace you want to. The average person playing for 5.5hrs has only really been exploring the core path of the game and a few puzzles here and there. People that have been playing every part of the game have been spending around 10-12hrs! (I think the quickest play test was 3hrs long so we have a huge range hopefully catering to lots of different play styles). It's really exciting to see the game design that allows for different skill levels, and play types starting to come together and work. It was always just a theoretical approach (one that I thought might fail!) but it's a huge relief to see it paying off. Hopefully you'll all feel the same when you finally get your hands on it!
AUDIO
Find tracks from the game on Nj's Soundcloud found here:
ETHER
Something we've also been considering is removing the 'One' from 'Ether One' and instead naming our game 'Ether'. The game originally started out as Ether and there were a few reasons for us adding the 'One', and those reasons have kind of been negated throughout the development. The main reason we added the one is because we didn't think we would have enough time/budget to complete the entire experience. We made the decision to not worry about the time and money and just focus on making a great game, which is how we ended up with a game over 5hrs long at its core. The whole process has been a big learning curve for us all but we feel like it would be the right decision to make to make sure people are getting the game they are expecting! We wanted to make sure we delivered on giving you guys a polished product, so that became our main focus. We decided to keep iterating and spending the extra time to deliver a complete experience. Although the time you spend in game shouldn't be a representation of a good game, we definitely feel like this is a complete game. We've not fully decided on this but we'd also love to hear anyone's thoughts on the matter, or if you have any concerns!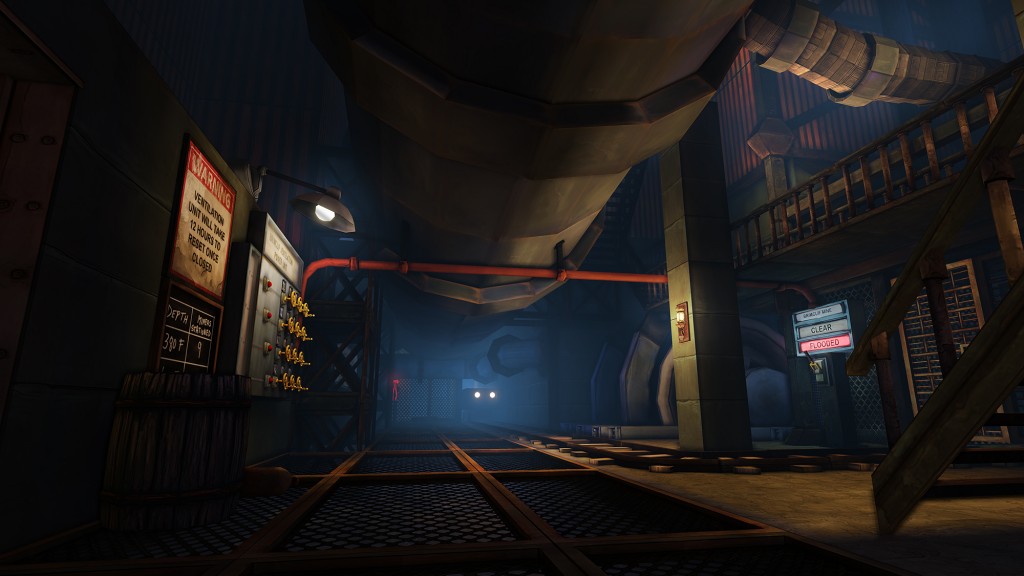 DEVELOPMENT
So onto the actual development of Ether. We pretty much just hit our BETA deadline today, (apart from a few small jobs that we'll finish off over the weekend) we're gameplay complete. There are still a few areas left to art, but the majority of the content is in there. As you can see from the screenshots, we haven't completed a final lighting pass, and we still need to add more small details that personalise the world a lot more, but the entire game is playable and feels tight, which is the key thing! In the first screenshot you can see an image of the Harbour and in the second is the Industrial Centre. The Harbour and Industrial Centre are 2 of 4 main areas which make up the game, the other two being the Mines and the Village. We also have quite a few other areas that we don't really want to talk about for narrative reasons, but we definitely have a few surprises in line for you all! People seem to be really enjoying the design of the game overall, and recently there hasn't really been any major issues that have arisen. (which is always a good sign!)
COMING SOON!!
In the New Year we'll be pushing out some in-game gameplay stuff for you all to check out, and will hopefully have big news as to when the game is coming out (and possible pricing). All this will be decided soon once we've spoken to the people that we need to about getting the game out! It should be a really exciting start to the year and we can say that we're hoping to get Ether finished in the first quarter of the year as long as everything goes smoothly! Like I said earlier, we'll nail down a definite date closer to the time, but THANK YOU all so much for the constant messages and support. You have all been really awesome, and it's great to see and hear your enthusiasm for something that we're putting everything into!
THANK YOU
It's definitely a weird feeling at the moment. We've put so many hours in the last 2 years into Ether and we're finally starting to see the finished game emerge. We're putting in every hour of the day we can (around 14hrs at the moment!) to make sure we make something that we're really proud of, but also something that you guys will really enjoy playing. Hopefully the music samples and screenshots give you a good idea of the game so far, but we know we have more tweaks to add to the visuals, audio and gameplay, so still a lot of work to do!