The story campaign development has been in full swing since we last finished up our multiplayer demo. In that time I've mostly been working on things the game will be need to play proper, things like a mission map, mission briefings, and an introduction. Though in that time I've also had a chance to throw some gas clouds into the game ;)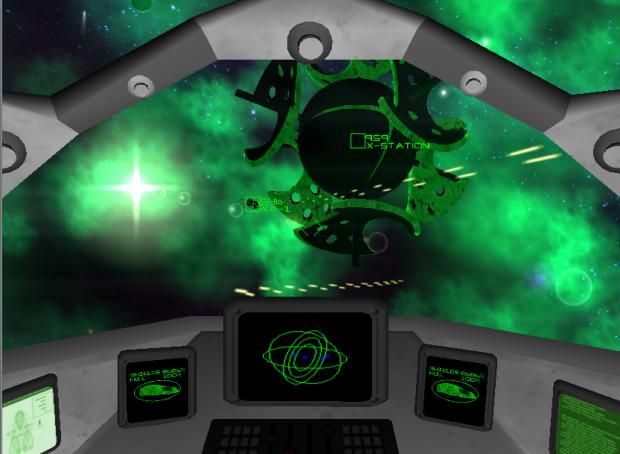 If you've been following us this whole time, you might have noticed that we try to provide a new screenshot every day or two. This is mostly thanks to Rustybolts (who goes by Kevin Pears in another plane of existence). He is the game's artist and level designer, and the one that you can thank for most of the new content. He has been working hard as ever on bringing new ships and interiors into the game, like our new frigate for instance.
Anyway, we've gotten far enough to bring you all a new video, this time showing off a little taste of what to expect in the game's first mission. It also gives a first introduction to two of our game's voice actors: Venn Stone of www.linuxgamecast.com fame, and Erin Evans (ariachiba on IndieDB).

Alpha-Funding
Since our Kickstarter campaign, we've had a number of people ask us if there was any way they could still donate to help out and/or claim some of the rewards we offered in our late Kickstarter campaign. Well gosh, being the kind souls we are, we've grudgingly decided to re-open crowd funding with the game!
I know amazon payments weren't that popular with a lot of our international fans, so this time we will be going through 8-Bit Funding. The only thing I would like to point out is that we are committed to at least bringing the game through to an alpha-release, with or without further funding. We aren't trying to beg anyone, this is just for those that wanted a second chance to help out. And to everyone that already has, we want to extend our most sincere gratitude, you've really helped us realize a dream.