Single player
Finally we are coming closer to releasing all the good stuff we've been working on. Read on and peruse the media to get excited for the coming game. Then please vote for us in IndieDB 2020 game awards for upcoming games.
Campaign
We've been working tirelessly (read; tiredly) over the last year to bring this first episode campaign to steam. And as we're closing in on this goal a lot has happened with the team, the game and the world of indie games.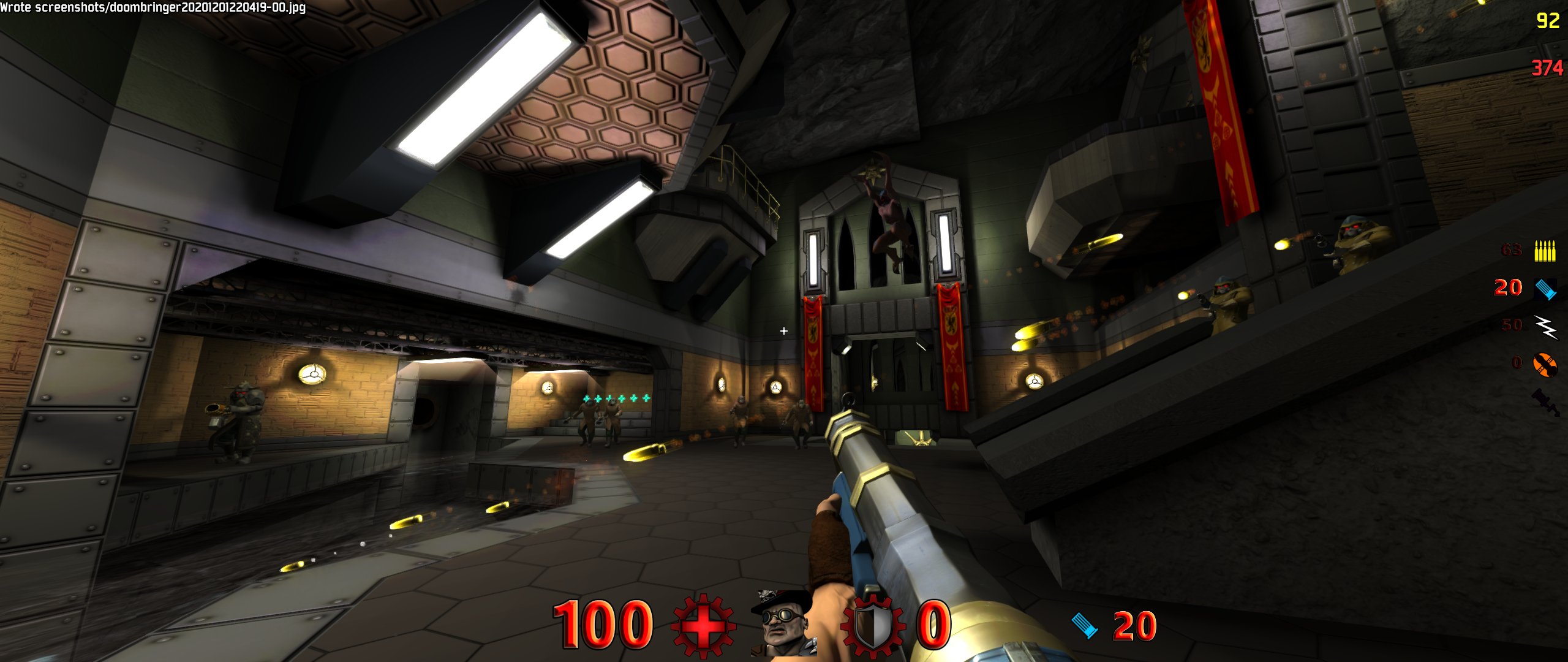 When we began working on Doombringer, there were little competition and in recent years culminating in the Realms Deep 2020 event we've become aware of so many more arcade shooters competing for the spotlight.
Regardless. We're closing in on the first major milestone for the single player aspect of the game. Putting in the first pass of art on the last few maps for the 9 map campaign. The maps getting quite large at the end means that they take longer to make than the earlier maps.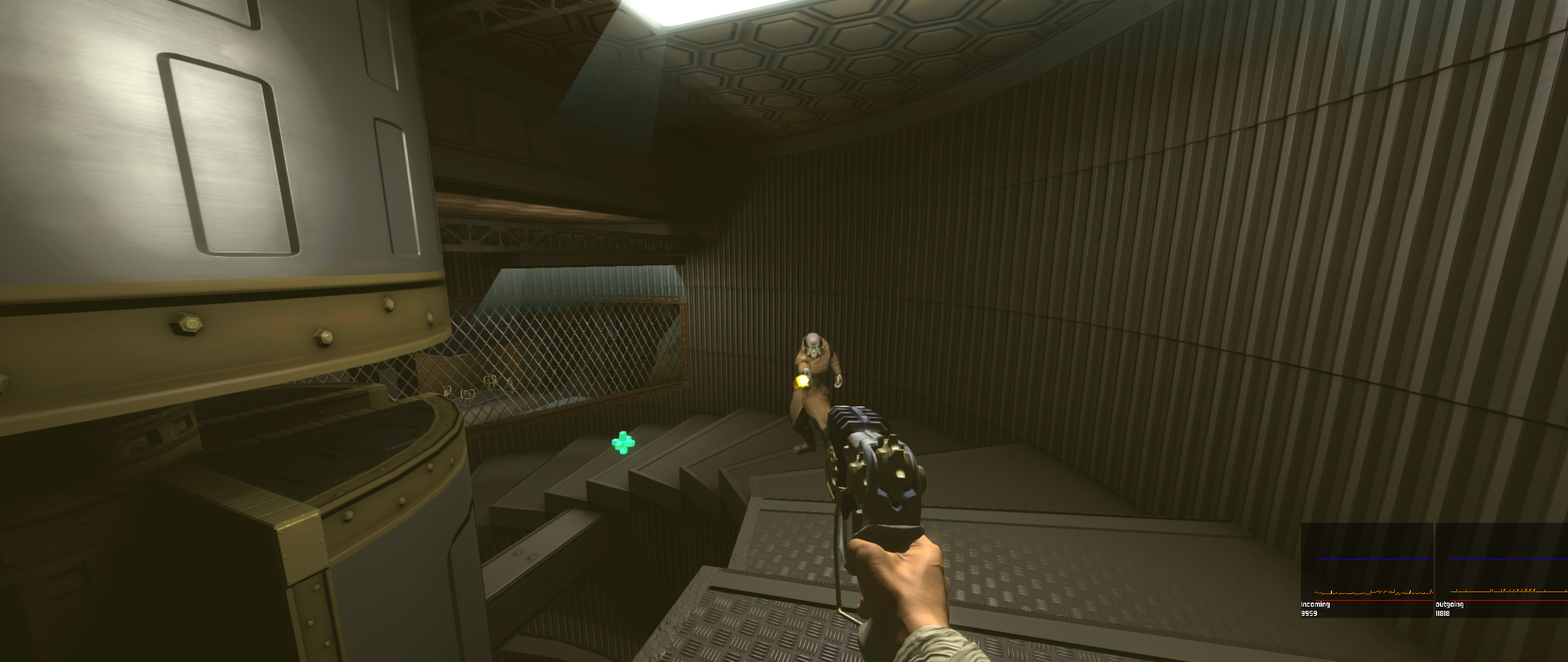 Speed running and Race mode
While we have put the force of work behind the campaign and made sure it's working well with speed running in mind.
We've also put some work into making the first few steps towards a robust race mode. Where you travel through checkpoints to reach the end the fastest. Either on a local server, or together with others on a online server.
Cooperative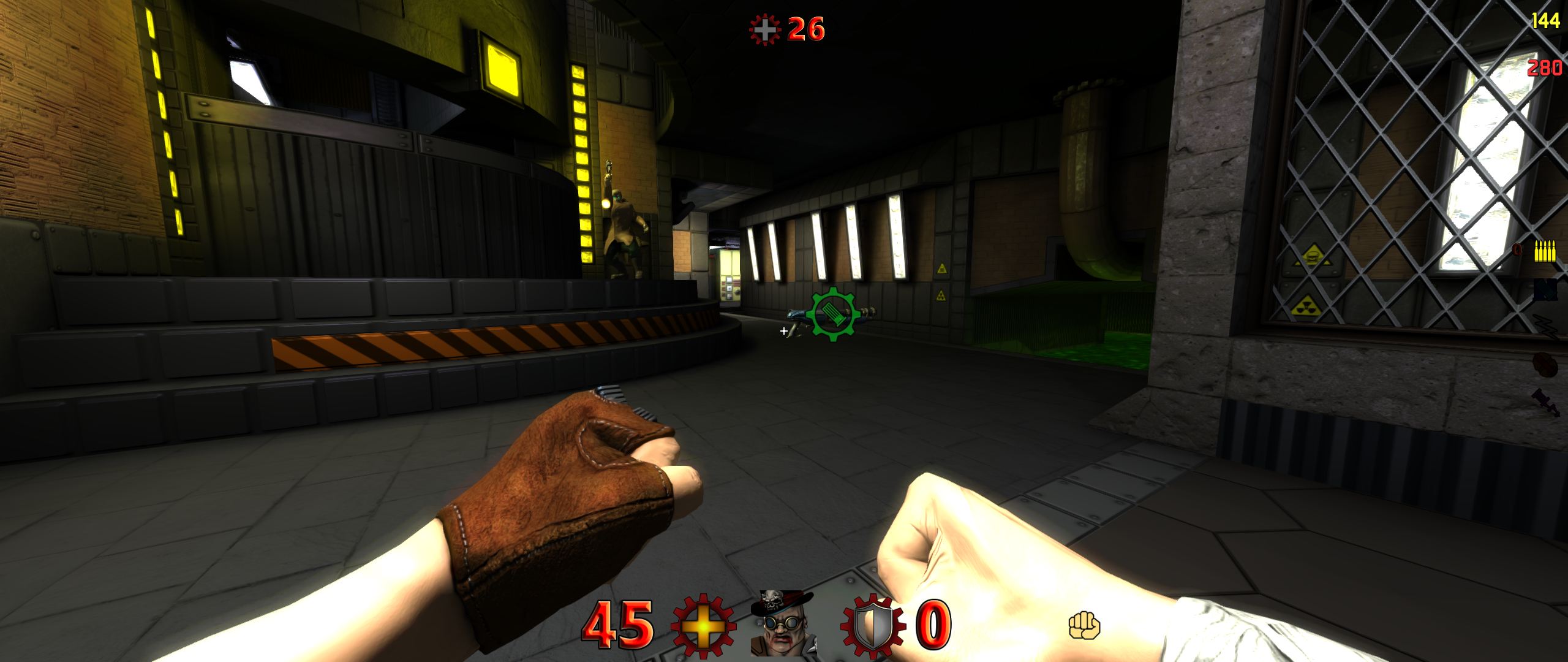 One of the coders on the project has done massive progress on the Cooperative (and team) functionality of the game. By adding additional Coop modes with three different variations of Survival Cooperative. As well as context sensitive team pinging. Where you can notify your team mates of items, threats, locations etc.
VS Multiplayer
The competitive multiplayer, while always a strong part of Doombringer, has had a major facelift with the addition of client movement prediction and antilag on weapons fire. As well as a pause game feature, and further work put in to improve the player's ability to set the game up using the vote function to play the way they want it to. Be it variations of duel, team games or cooperative,
Going forward with more tournaments, and hopefully a lot more causal community fun events.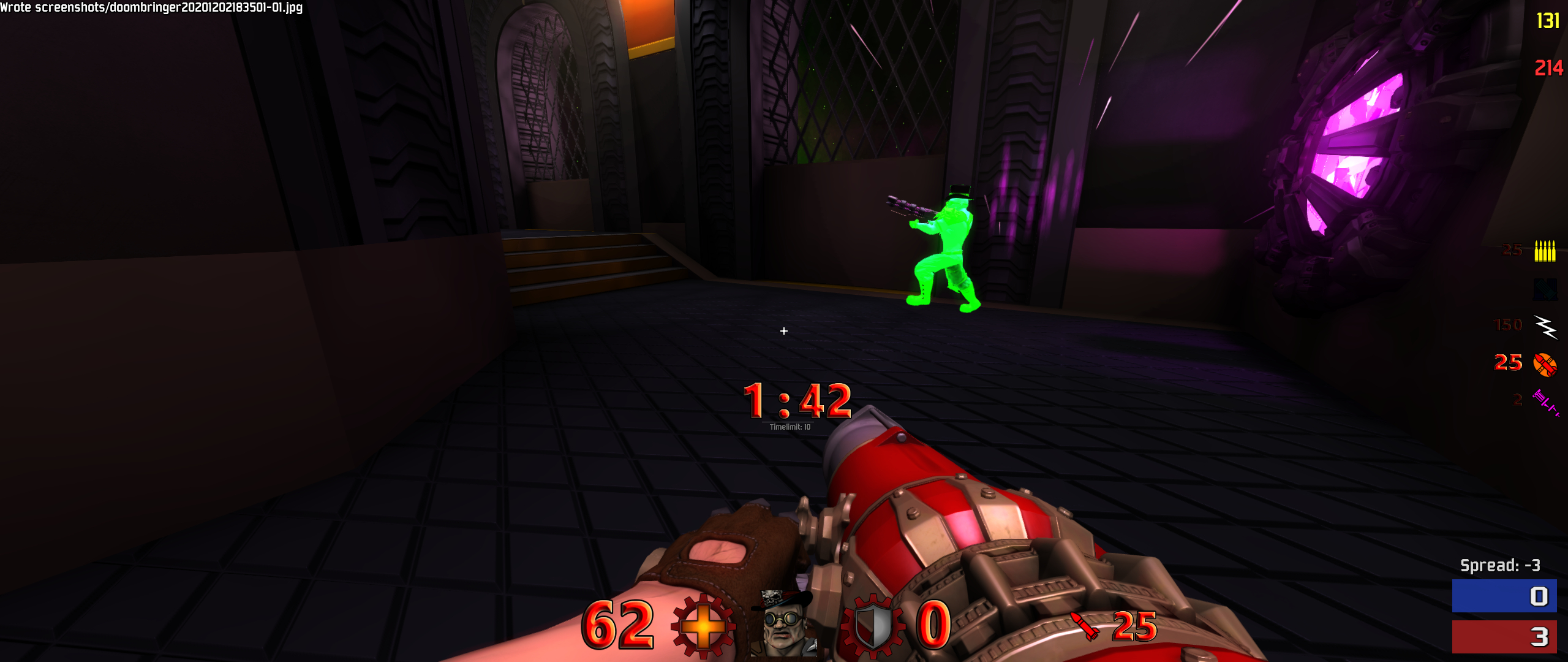 Finally, thanks for reading. Don't forget to wishlist us on Steam.