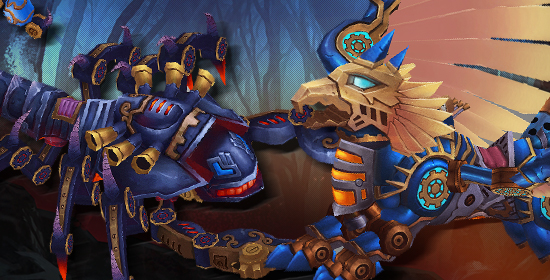 Hello CoS community,
Welcome to the brand new version 2.6, a major update that brings in Inter-server Wars that yields new enormous mounts like the Steam Griffon and a large expansion (Tower of Peril) to the end-game that keeps things competitive even at the level cap. You can also visit the following URL to know about new features of the update:
Cityofsteam.com

Additions
• Added new Cross-server PvP (unlock at level 20)
• Added new mount prize of Cross-server PvP Steam Griffon;
• Added new dungeon Tower of Peril (unlock at level 40);
• Added new Tower of Peril daily tasks;
• Added new collection items for Tower of Peril;
• Added Tower of Peril Shop, along with Red quality items.
Changes
• Mystery Shop now sells Mercenary Crystals;
• Removed Catalysts from the Mystery Shop.