Update #013
May 11, 2018
|
A2G
Hello everyone and welcome to another update. We are moving right along with all the new scripts and addons we have integrated over the past 2 weeks. The new inventory system is working out awesome, not only is it much cleaner but we have added some new features like the ability to freely move the window around anywhere you want it. We added a draggable window script to all the UI windows so you can move them around and place them how you like them.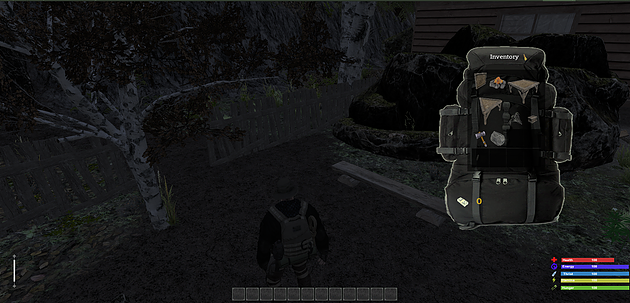 INVENTORY SYSTEM
We also added a character window so that we can add the ability to add and remove clothing objects. The new character window also has an area for backpack placement, this is for a future update that we plan to add, so you can get different packs that are bigger or smaller to use. Along with the new backpack area there is also a Vitals and stats window where you can see everything that is affecting your character like health, food, stamina, food intake, body temp and more, just take a look.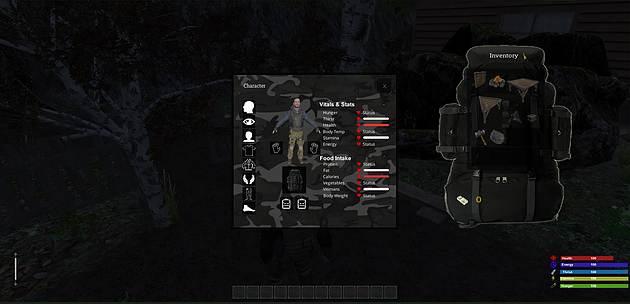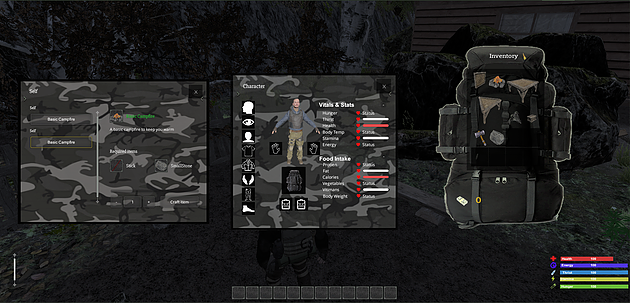 This week was full of new stuff including a new building and placement system, With it we added some new items to test.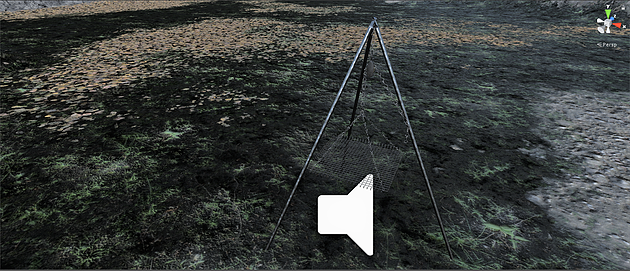 ADVANCED COOKING RACK
Primitive SMOKER)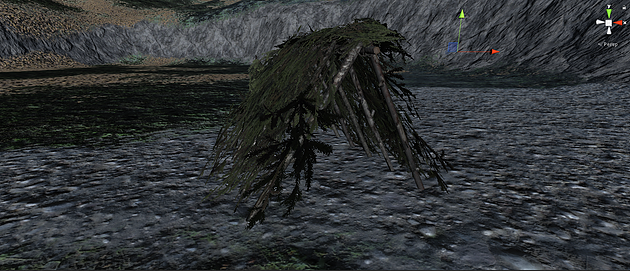 PINE HUT LEAN TOO
One of the biggest improvements we have made over the past couple of weeks has been the new Custom Character Controllers we are building and working with. These have really brought the character to life, on our prototype we used a standard first person only controller, now we have an awesome third person controller where you can see your character, you will have the choice to change camera views and we will even be adding a first person to it as well. For now though we are very happy with the result, it goes great with our new character.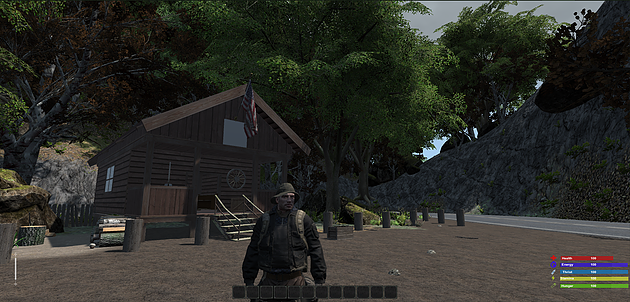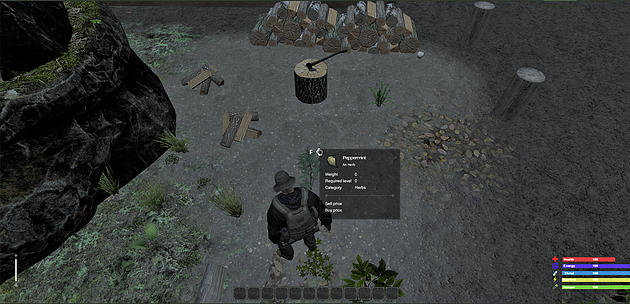 The Trading post is also being worked on and stocked for the game. We are working towards something you would see in the mountains, kinda like it has been there forever. The trail head for the Appalachian mountains is also here.
These are not photos of the complete work, it is a work in progress.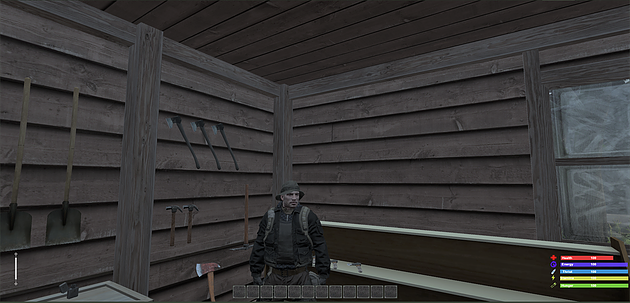 Some character pictures, of clothing features and outfits. In the game you will be able to buy and equip clothing, glasses, shoes/boots,gas mask, backpacks, hats, canteens, rope and more.
Other things we touched on this week.
Improved weather system
Improved Terrain textures and blending
Performance tweaks on vegetation system
Added New harvestable herbs
#1 Chicory
#2 Dandelion
#3 Scallion
#4 Peppermint
#5 Broad Leaf Plantain
#6 BloodRoot
#7 Sage
#8 Basil
Here are some pics of the landscape so far.