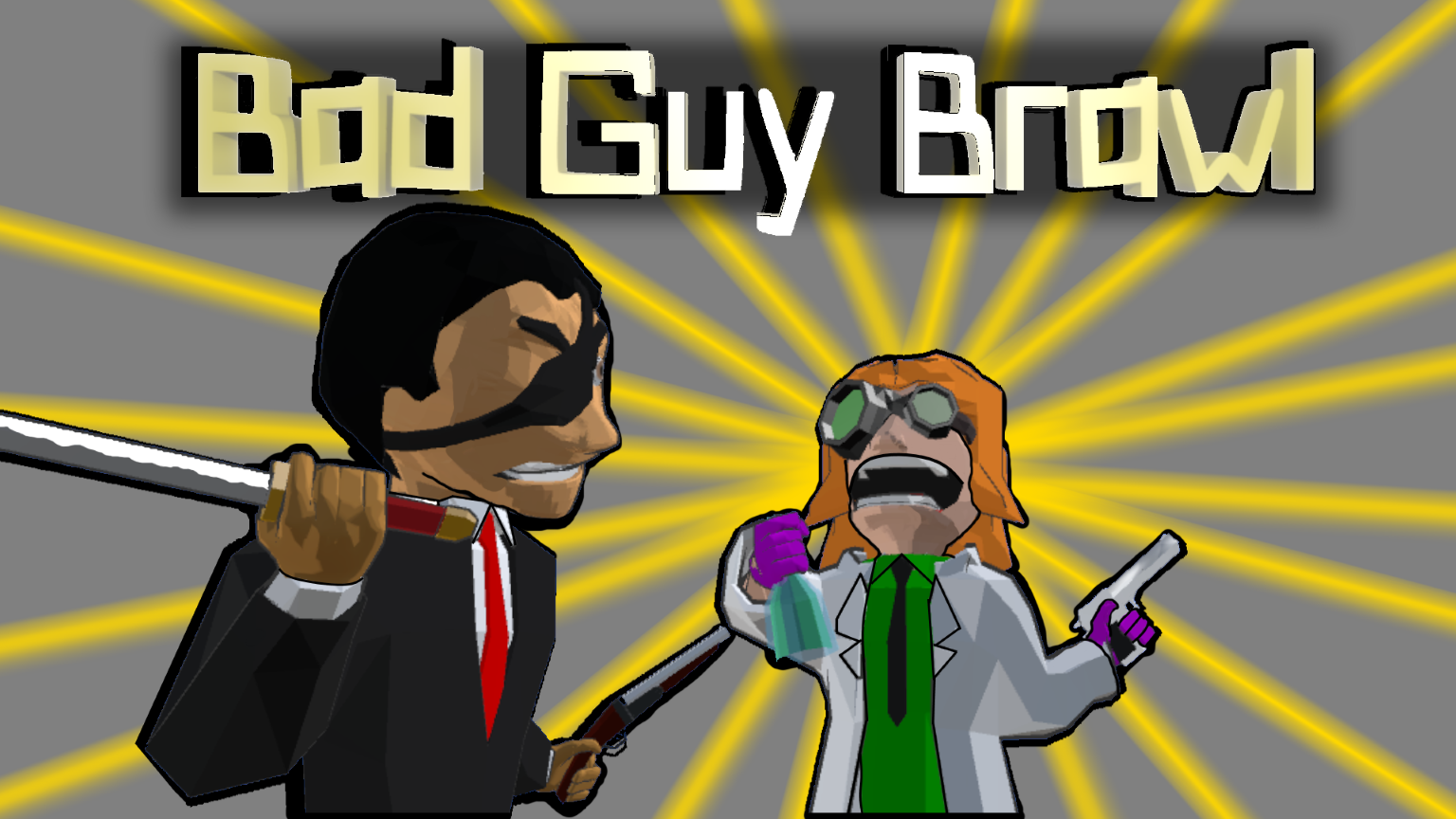 Bad Guy Brawl is a fast action VR shooter with a parkour mechanic(Running, Jumping, and climbing). You are a henchmen of a bond style evil overlord and are fighting other henchmen for supremacy. Various game modes are available in this multiplayer arena: Free-for-all, Team Deathmatch, King of the Hill, Capture the Flag, Generals(Super weapon mode), Juggernaut(Free-for-all with a single high powered player that switches based on who defeats that player), and many others.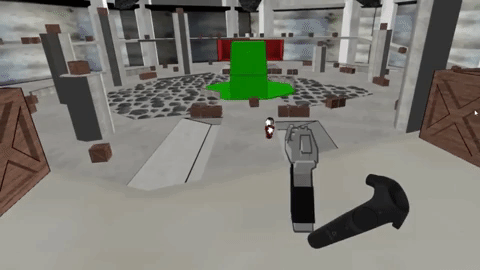 Many arenas to choose from: Undersea Dome, Volcano Lair, Jungle Island, Space station, Subterranean Lair, Labyrinth, and Pirate ships to name a few. Each arena will have it's own play style and environmental mechanics. All game modes will be custom fit to suit the specific arena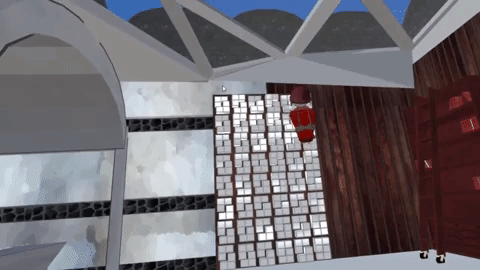 Main menu/starting level is a gun range where players can practice marksmanship, climbing, and outfitting their weapons. Many weapons to choose from but players will need to level up to unlock further weapons and equipment. Weapon attachments such as scopes, grips, suppressors, and compensators will be unlocked based on the proficiency and kill count with the specific weapon.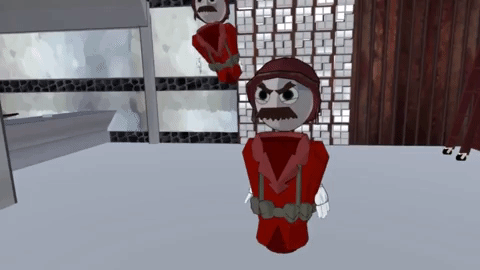 Each player will be presented with a login panel and keyboard at the beginning of the game. Players will sign into their player accounts and all player data will be able to be retrieved to whatever VR system they're using at the time. This will allow players to play from a friends house, or at Virtual reality arcades and still maintain their own unlocked weapons.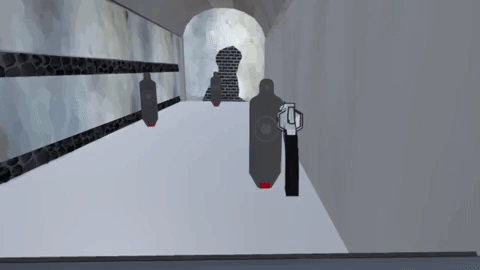 Cross-platform compatibility is currently being discussed. However, the nature of the game demands the use of touch controllers. This means that any VR that has similar capabilities to the Vive target platform would be a possible point of expansion.