Update!:
Its been 15 months since I made an update on the game.
ADR had a lot of setbacks due to lack of time working on the project, 2013 was personally a busy year for me. Code issues after updating to recent versions of SonicGDK breaking certain code functions within ADR.
Luckily 40% of the code had to be redone, which was a blessing in its own right as the code in ADR needed some serious clean up work.
So whats done:
* Sonic can NOW Grind on Rails. (Quick Stepping on Rails not yet coded.)
(Built Grinding system to incorporate Chemical pipe traversal, and Water slides.)
* Companion code functions having to be redone due to compatibility code issues in SonicGDK.
(Tails can still at least follow Sonic.)
* Air diving now possible.
* Take Control of Tails to carry Sonic.
* New Shield material updates.
* New animations for Sonic and Tails.
* Old animations tweaked.
* Badnik Processing Facility level started.
* Updated Sonic, Tails, and Ashura models.
* Facial rigs added to Sonic, Tails and Ashura.
* Updated Sonic code to incorporate advanced features not found in SonicGDK.
* New monitor type added.
* Updated visual effects - Invincibility, Stomp FX added,
* Re-implemented kick physics when smashing Badniks.
* Advanced Badnik code to spawn customizable amount of destroyed parts, and spawn Furries/Flickies that run away.
Job Role:
Currently looking for a highly detailed 3D modeller/ Texture artist to help out with a few things.
Finally a few Work in progress screenshots.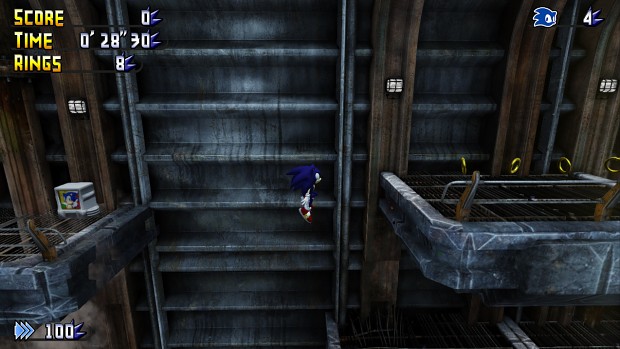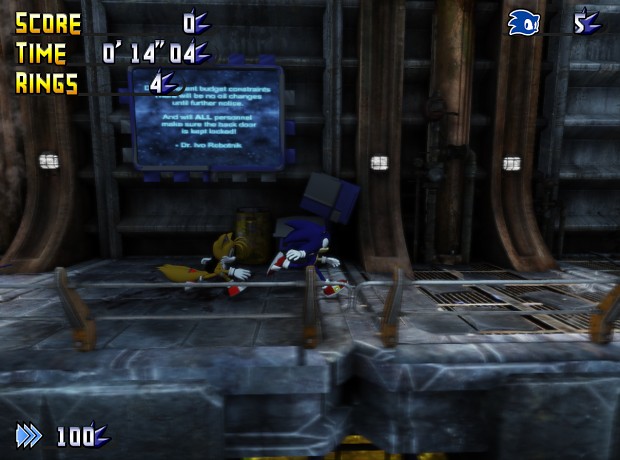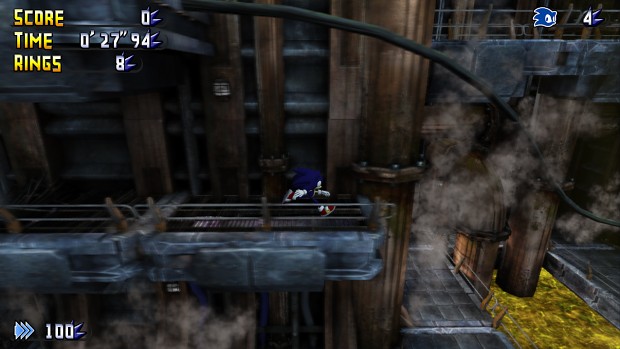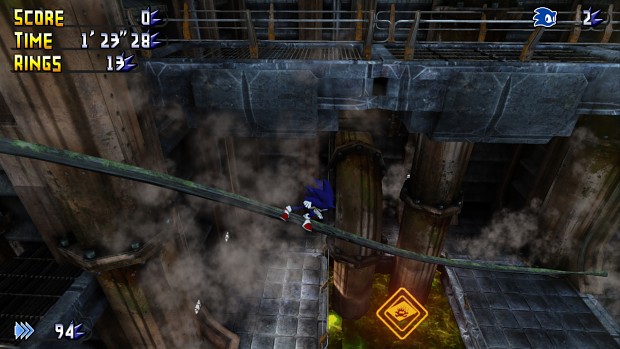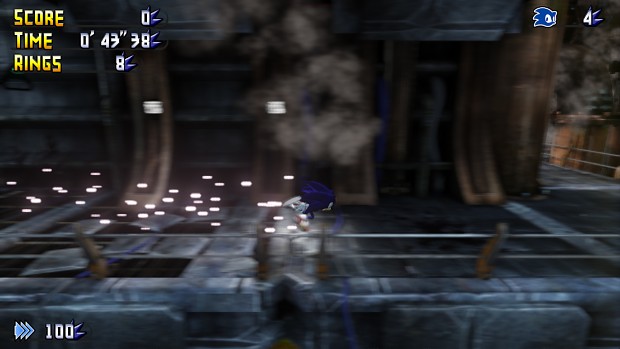 If you ever wanted to Play Sonic: Xtreme back in the Mid 1990's on the Sega Saturn, or have been intrigued to play the lost game, and didn't get the chance due to its cancellation, Check out fellow Sonic indie developer Tuxmasks one to one developement of the very game here