The Levels in Vector are generated daily and are unique each day, but all players get to play the same level. The levels are procedurally generated on each machine, but because they are generated using math from the same starting number (also known as a seed) they turn out identical on everyone's computer.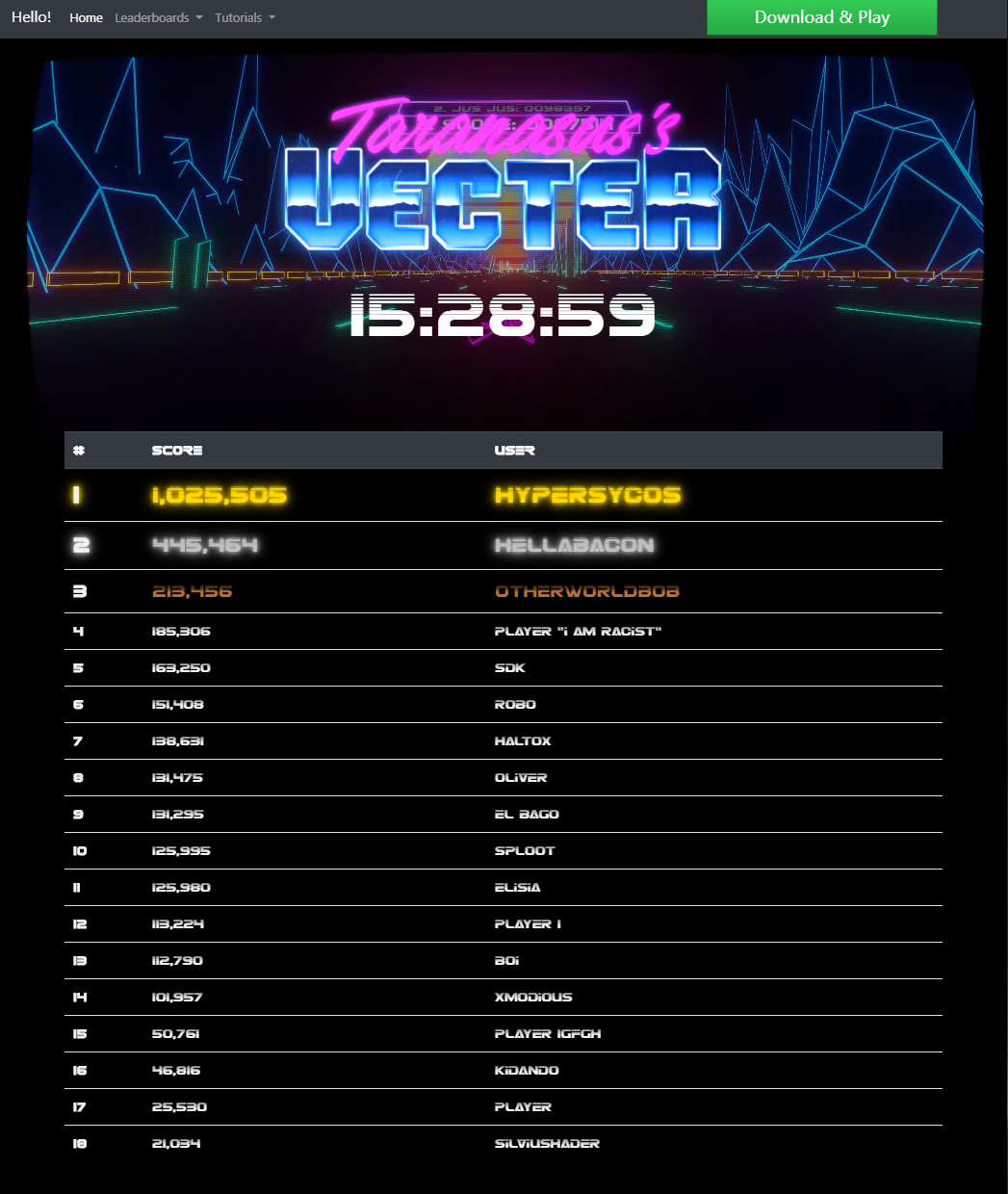 As such, when you are competing for the top of the leaderboard on that day, you actually are racing to show that you are the best and your name goes down in history as being the top dog on that day. If the timer on that level has run out (which you can see both in game and at the top of the leaderboard), and you are at the top position on the board, your name goes down in history on the wall of legends.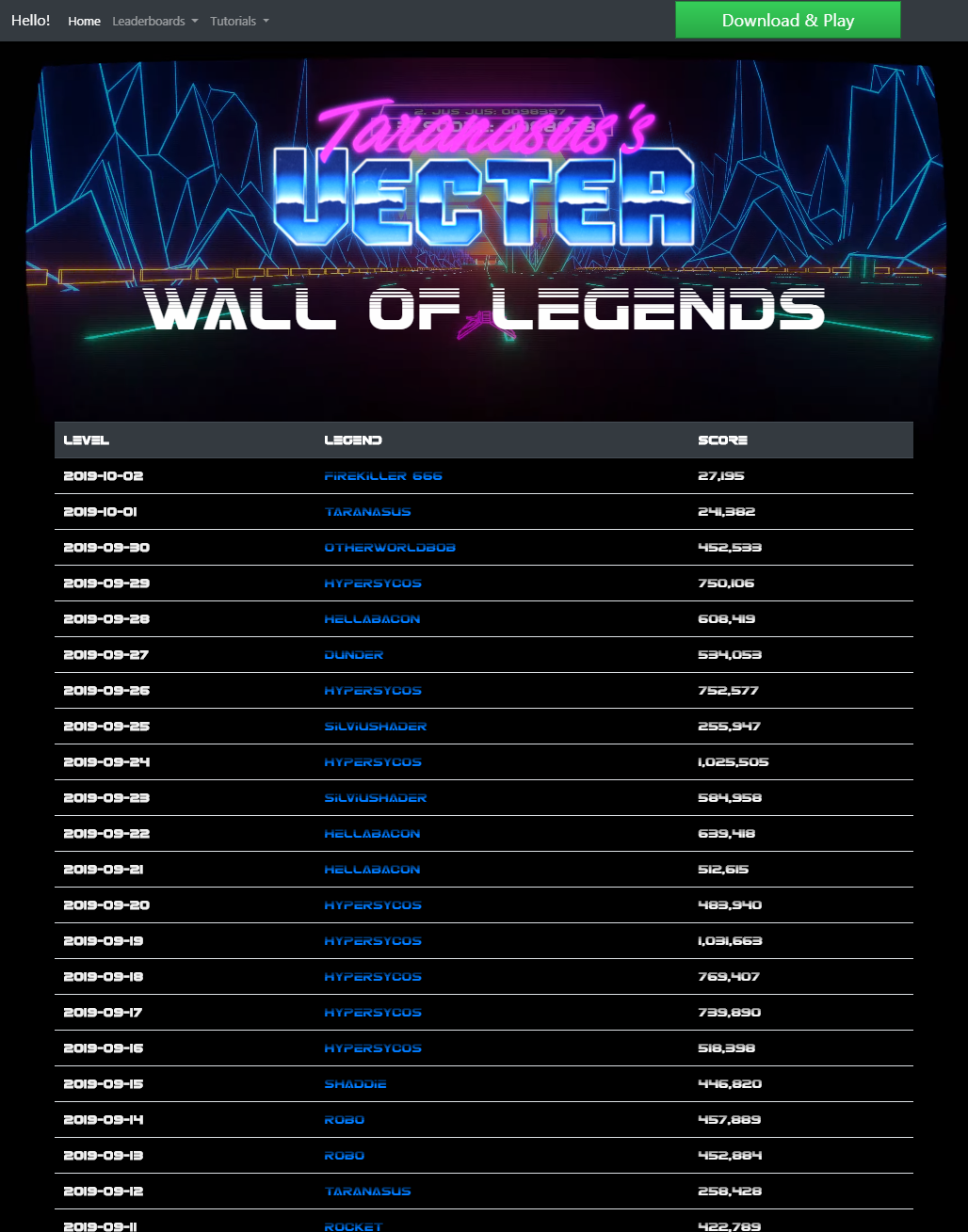 If you click on a legend's name, you can go see the leader-board for that day, which is pretty neat for historic purposes.
Some days are slower than others, so it's a good idea to keep an eye on the board and try your hand on that day to go down in history as a legend!

That's it for this post! Hope you enjoy the read and give Vecter a shot!