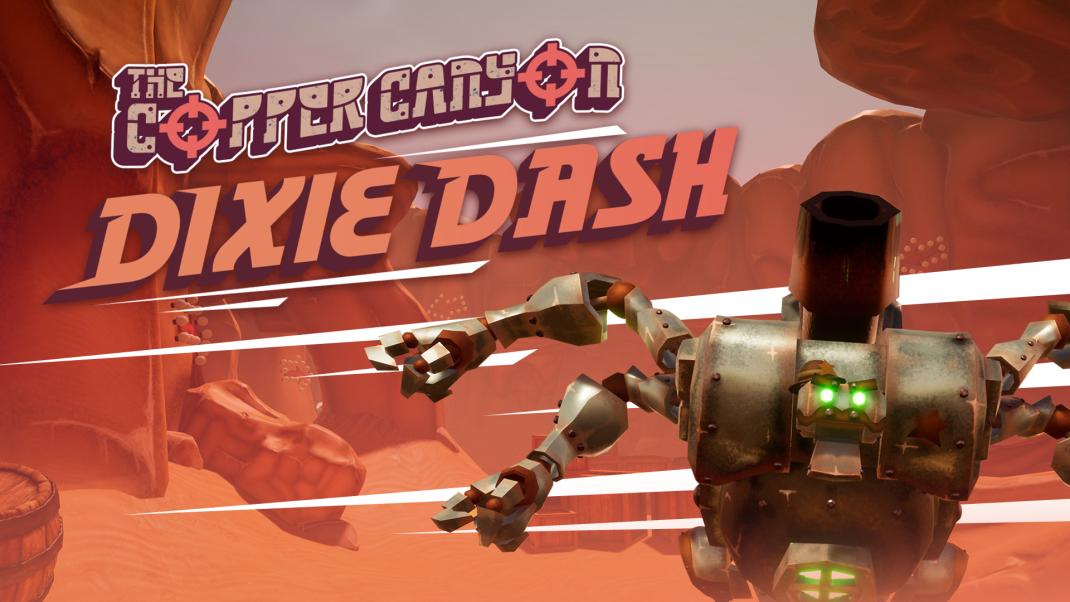 Howdy Gunslingers!
Hot off the (horse) back of our previous VR title The Copper Canyon Shoot Out, we are eager to announce the imminent release of our next title The Copper Canyon Dixie Dash!
A continuation of the rootin' tootin' quick-draw adventures of Dixie Davies, resident protector of the besieged township of The Copper Canyon, it's time to take back your papa's theme park which has been overrun by menacing mechanical monstrosities!
Help Dixie Davies get her papa's western robot theme park back under control. The robots have gone wild!
Sheriff Bolts and his deputies have all malfunctioned and taken over. Fight through the town, the canyon and the mines to get to the menacing robot Sheriff and reclaim the park.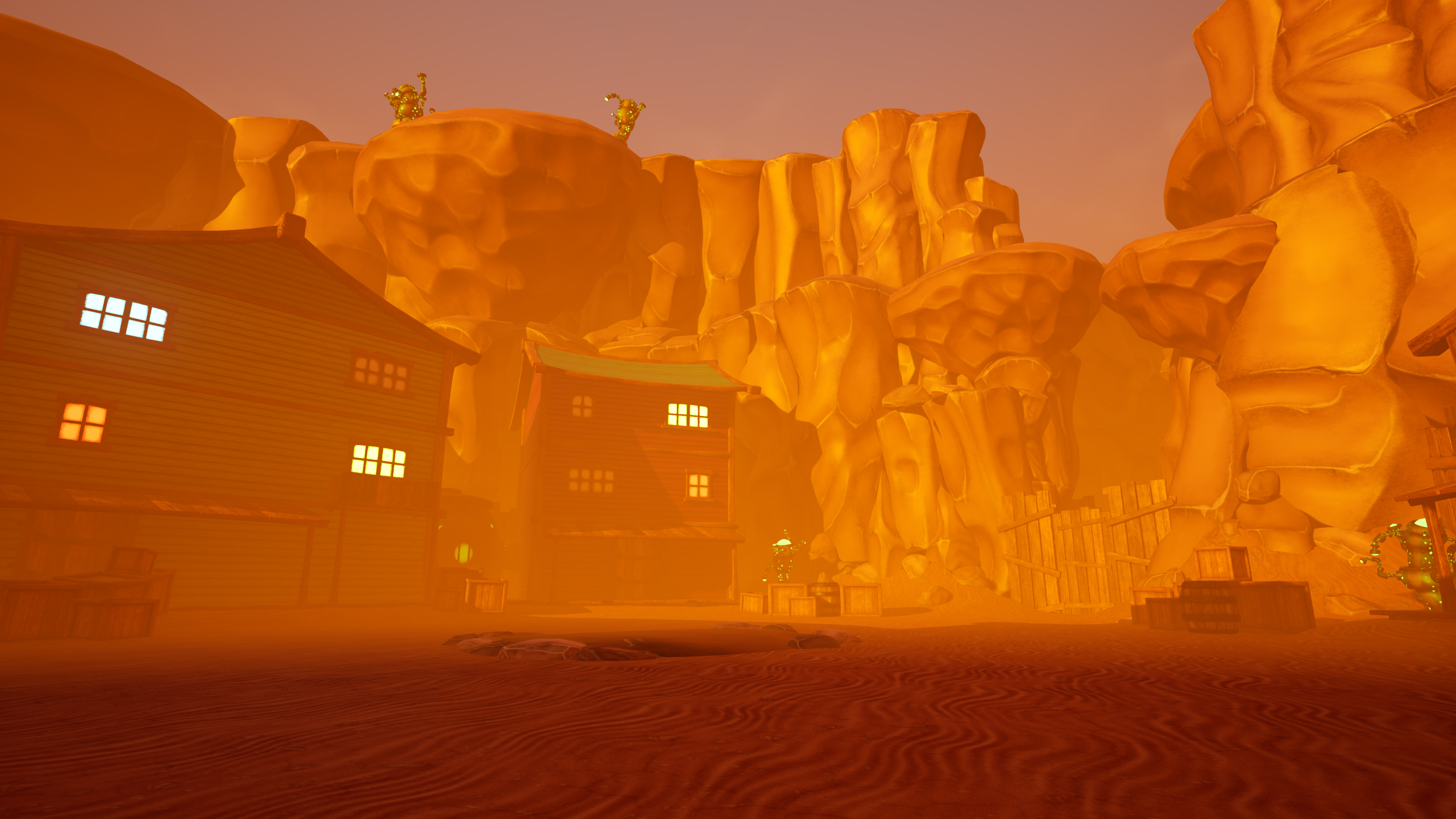 The deputy robots can be dismantled and destroyed with some swift and well-placed shots from a choice of weapons. Use your dual pistols, shotgun or sniper rifle to blast apart the robotic threat and the 'dash' mechanic to rapidly take down multiple foes.
Be ready for battling Sheriff Bolts. He doesn't take kindly to meddlin' in his affairs!

KEY FEATURES:
Three unique colourful stylised environments - town, canyon and mines
Varied robotic enemy classes requiring different tactics to vanquish
Frantic arcade gameplay
Dual pistols and high power precision sniper rifle
Dash power up attack - take out multiple enemies in quick succession
Multi-stage boss fight presenting different level dependent threats
Challenging unlockable achievements
Original dynamic Western themed soundtrack
Switch screenshots: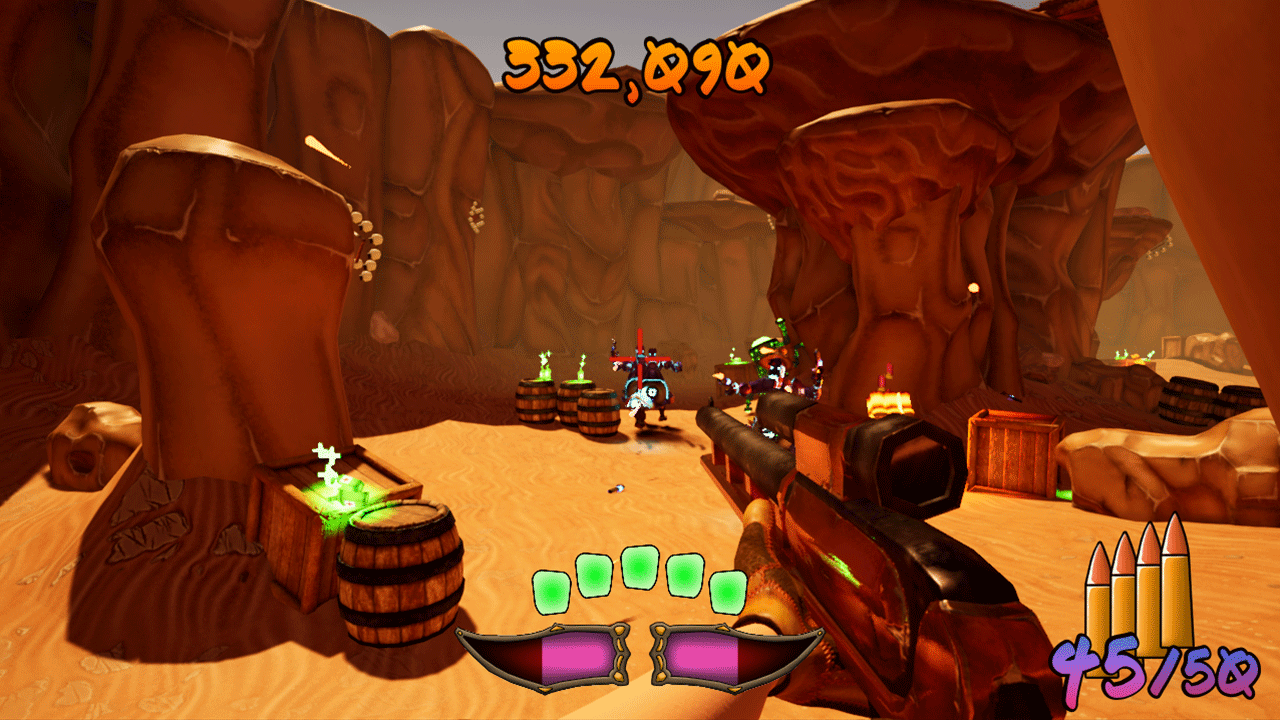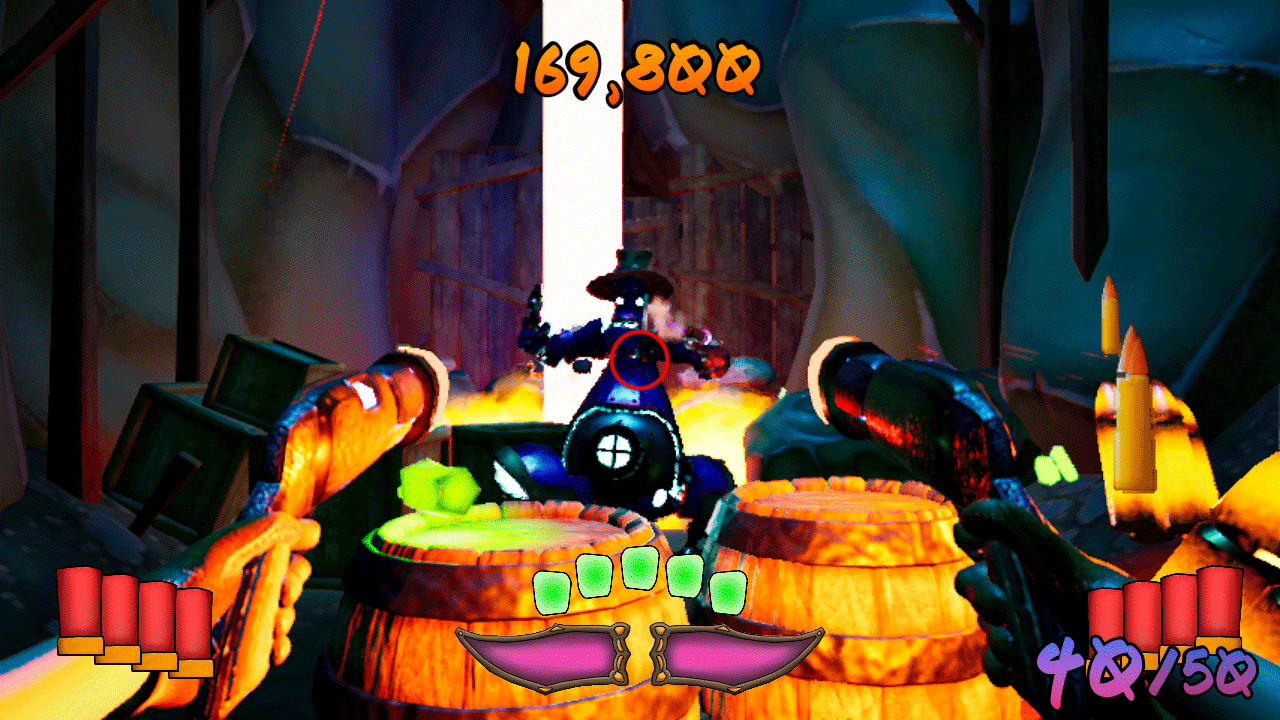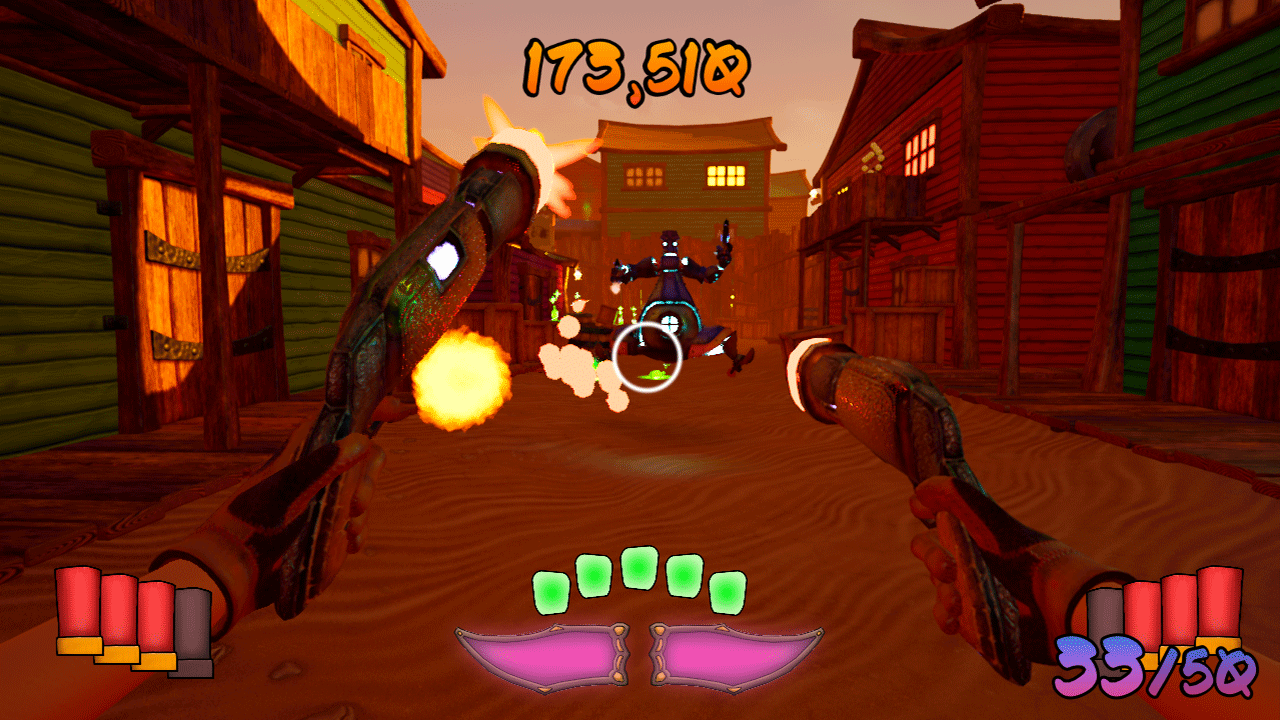 See you in the Copper Canyon soon!